Why You Need To Sharpen Your Knives at Home
72 days ago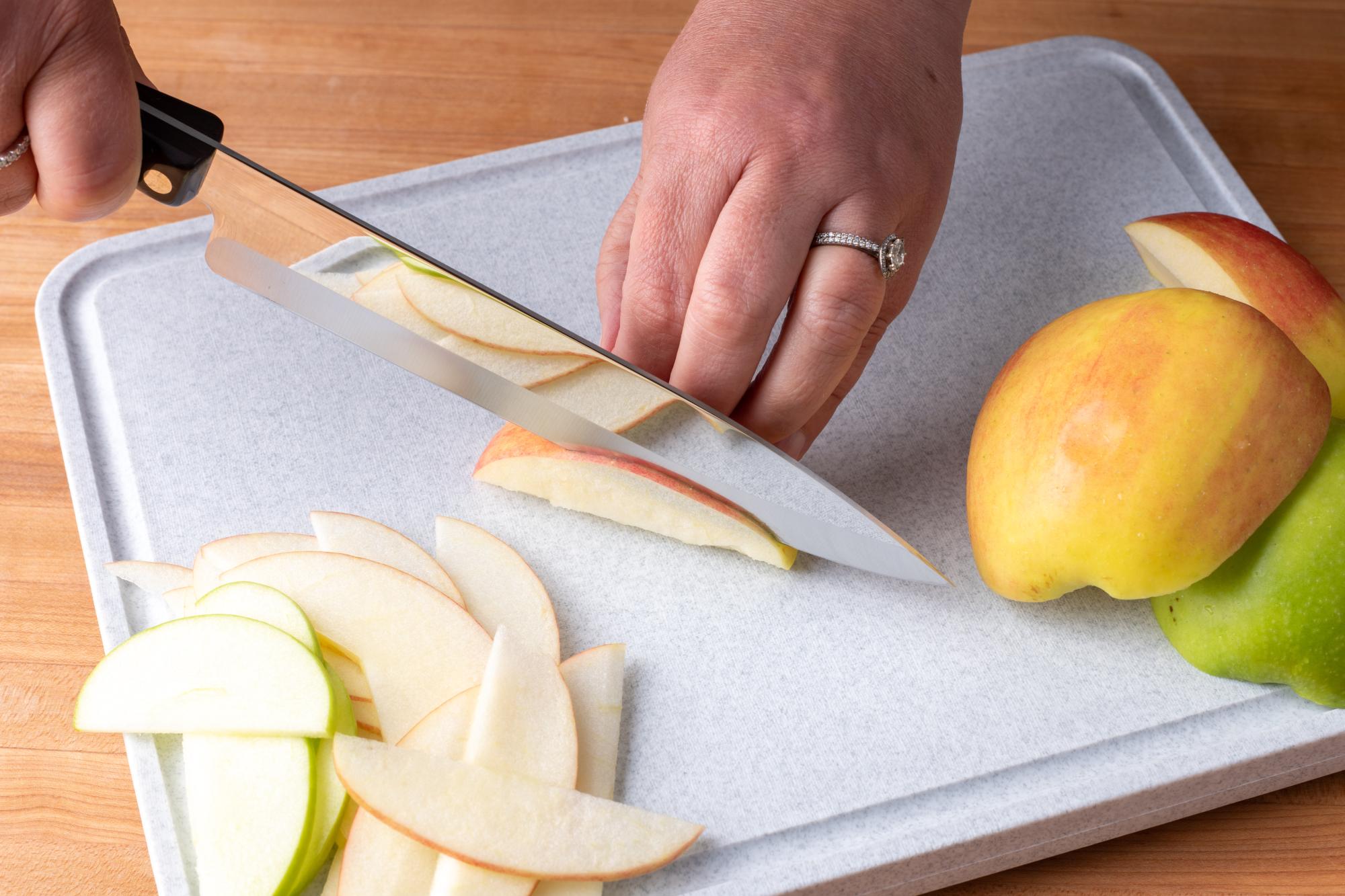 At Cutco we can't emphasize enough how important a sharp knife is. It is safer to use than a dull knife because it requires less pressure while cutting, allowing for more control. That is the primary reason why you need to sharpen your knives at home from time to time.
Why Keep Knives Sharp
Imagine struggling to cut a pineapple with a dull knife. If the knife isn't cutting through easily, it could wobble or slip off the pineapple, where your precious fingers might be. That's a very dangerous situation. Controlling a kitchen knife's movement is key to safety and getting the best results.
A sharp knife moves through the food much easier, letting you guide the knife without struggling.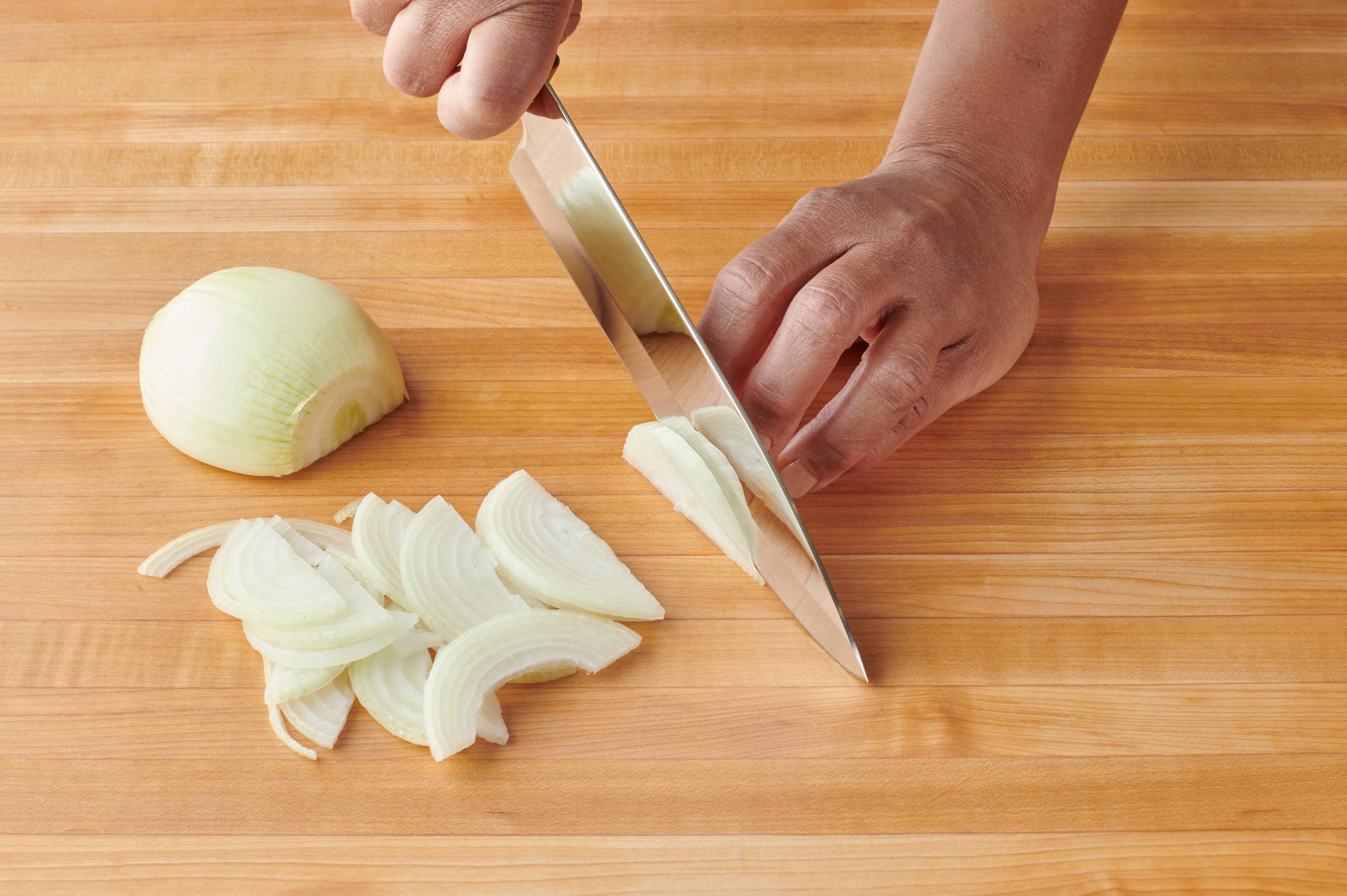 This is true for all knives, whether they're straight edge, Cutco's Double-D® edge or other brands' serrated edge.
While only straight-edge knives can be sharpened at home, Cutco's Double-D® edge will stay sharp for years, due to its recessed edge design. When knives with those edges need sharpening, they should be sharpened at the factory, which is free as part of The Forever Guarantee.
When To Sharpen Knives
Truth be told, when you sharpen a straight-edge knife at home, you're mostly realigning the edge. Over time, when home sharpening isn't cutting it (pun intended), you should seek out a knife sharpening service. Cutco offers factory sharpening, in-home sharpening by an authorized independent representative or sharpening in one of our retail stores.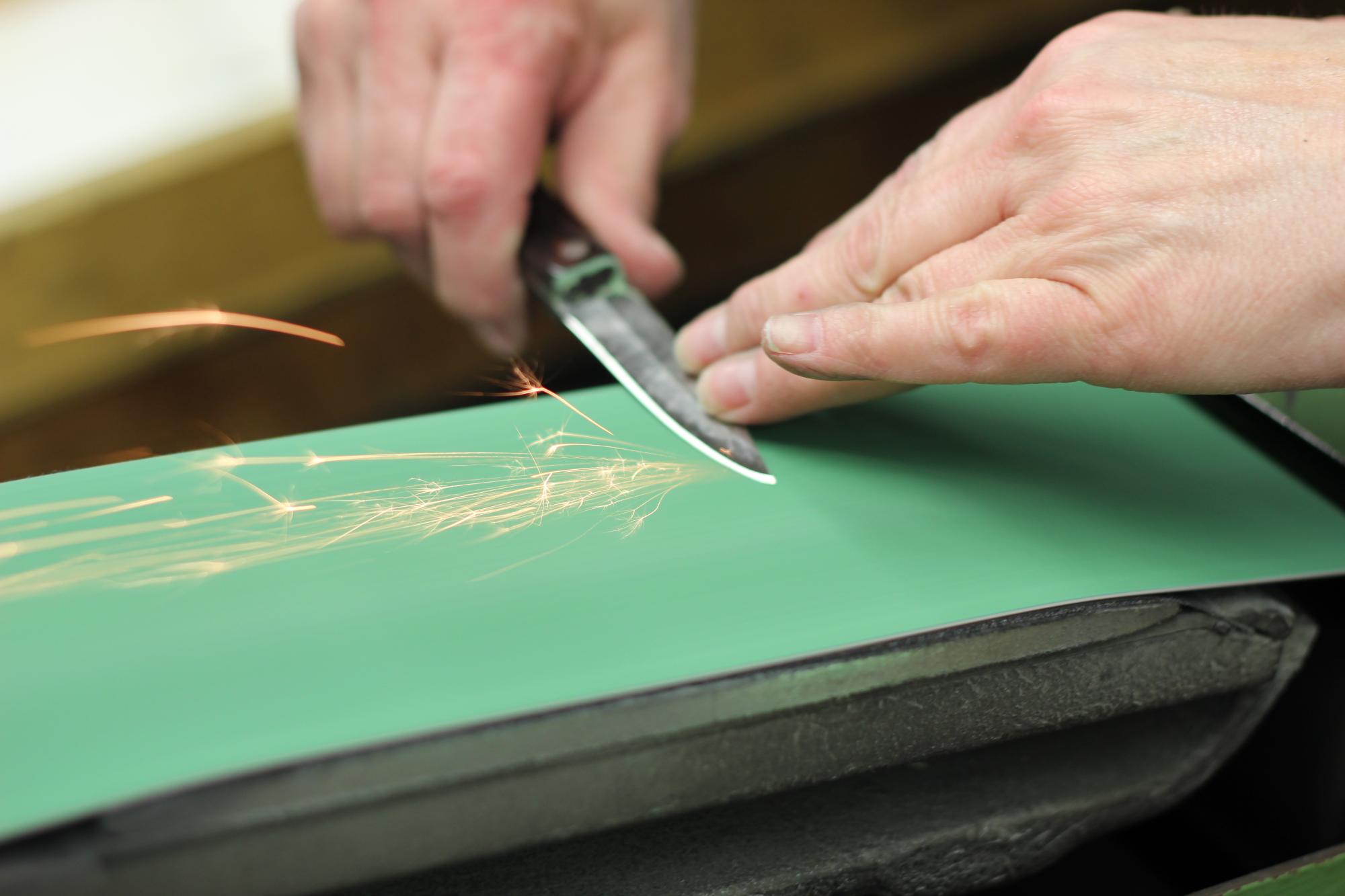 The telltale sign that it's time to sharpen your knife is when it drags a little while cutting food. You can also do a paper test. Run the knife down a piece of paper to see how easily it cuts. If it drags, it's time for a quick touch up.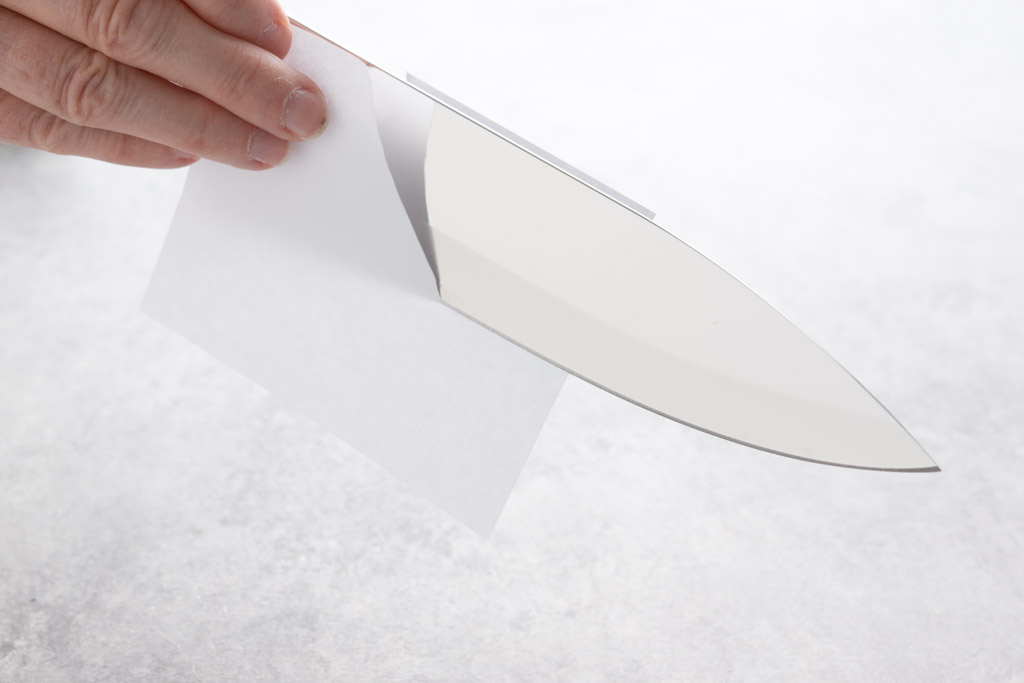 How To Sharpen Knives at Home
The best way to maintain Cutco straight-edge knives at home is to use our Knife Sharpener. It is designed with our knife edge angle in mind, which is 30 degrees inclusive or 15 degrees on each side.
To use the Cutco Knife Sharpener, securely grip the handle, making sure to wrap your fingers around for safety. Place the heel of the knife blade in the center of the sharpening inserts, so the cutting edge is resting at the bottom of the V-shaped slot.
Applying medium pressure, slightly angle the knife and pull the blade slowly toward you from heel to tip (never back and forth).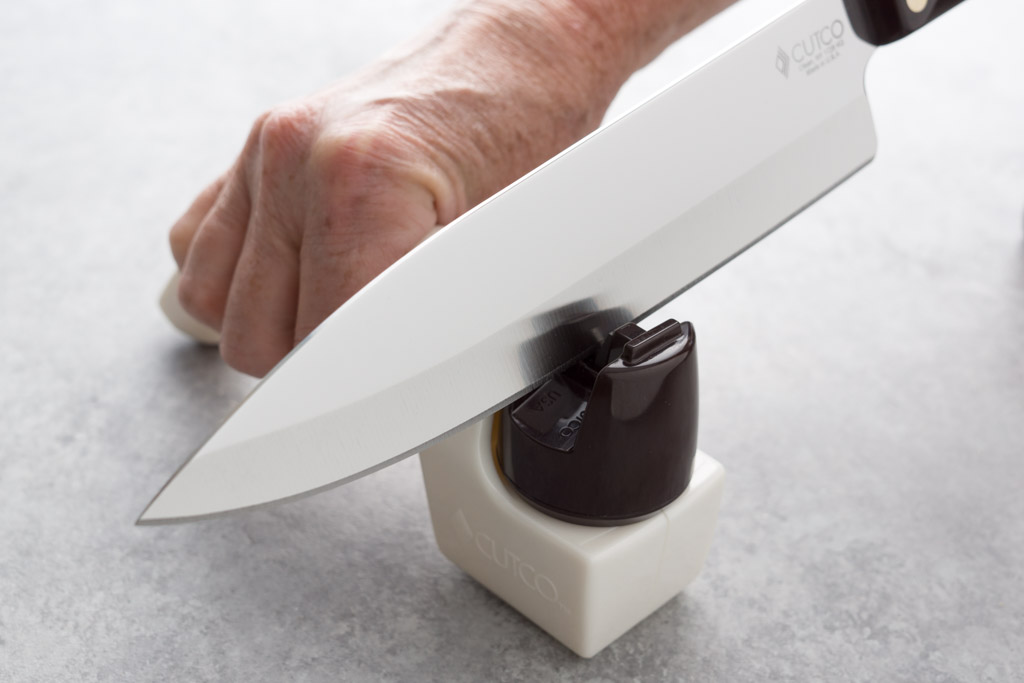 Lift up on the handle of the knife as you approach the curved portion of the blade, following the edge contour, to sharpen all the way to the tip.
Repeat this for five to seven strokes and then, using light pressure, repeat the action for two additional strokes to refine the edge.
For more information on how to use the Cutco Knife Sharpener, take a look at our detailed guide.
Stay sharp!