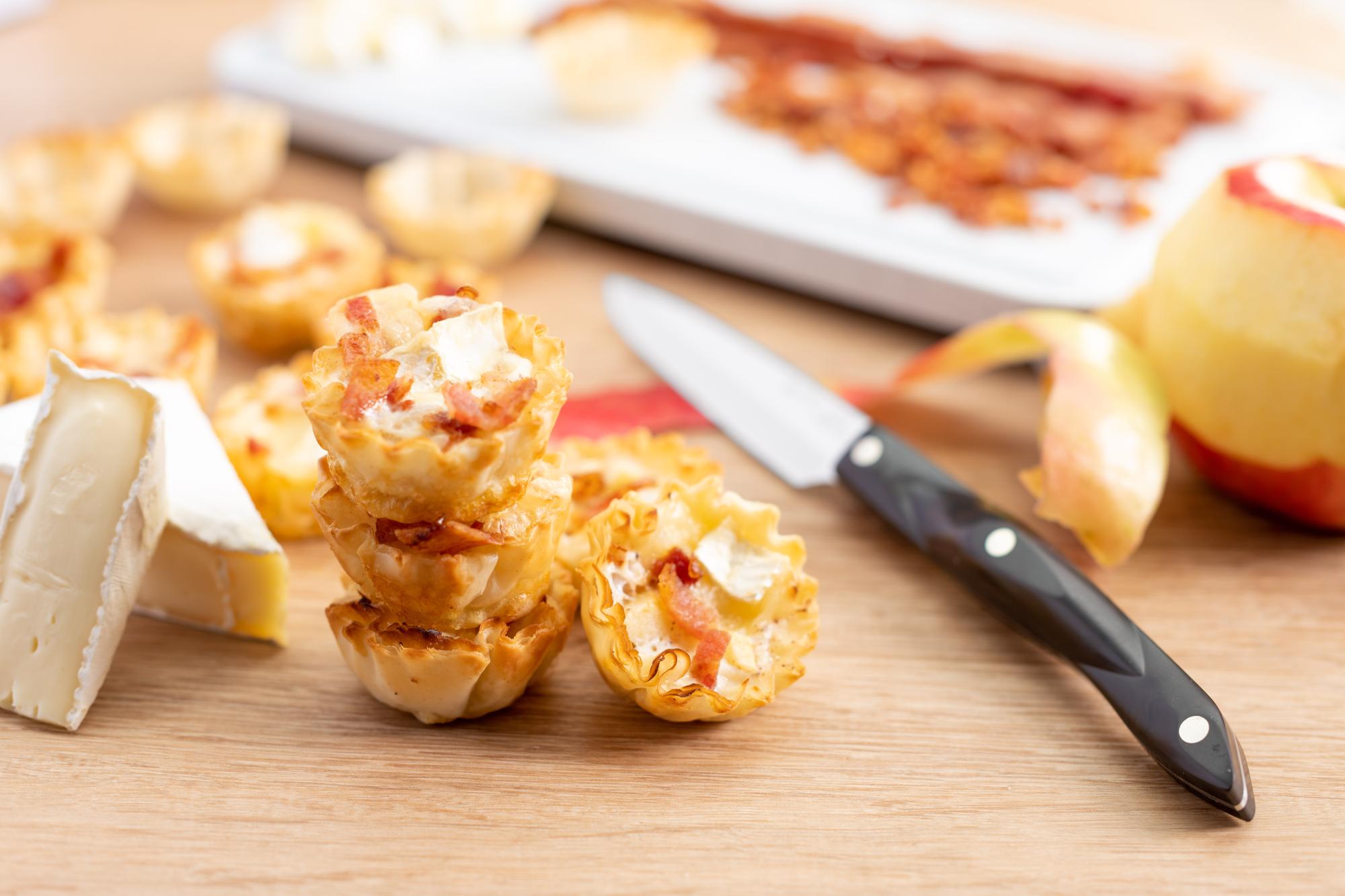 When sweet and savory flavors are what you crave, these Mini Brie and Apple Quiches hit the spot.
This is a unique appetizer that is always a favorite at parties and showers. It feels like a very fancy, time-consuming recipe that you spent hours preparing, but in reality, it is so simple and bursting with flavor.
Preparing the Mini Quiches
The knife-work is what will take the most prep time, but it goes pretty quickly. Dicing the apples is easy using the 4" Paring Knife. You'll want to cut them pretty small so they'll fit into the mini phyllo shells.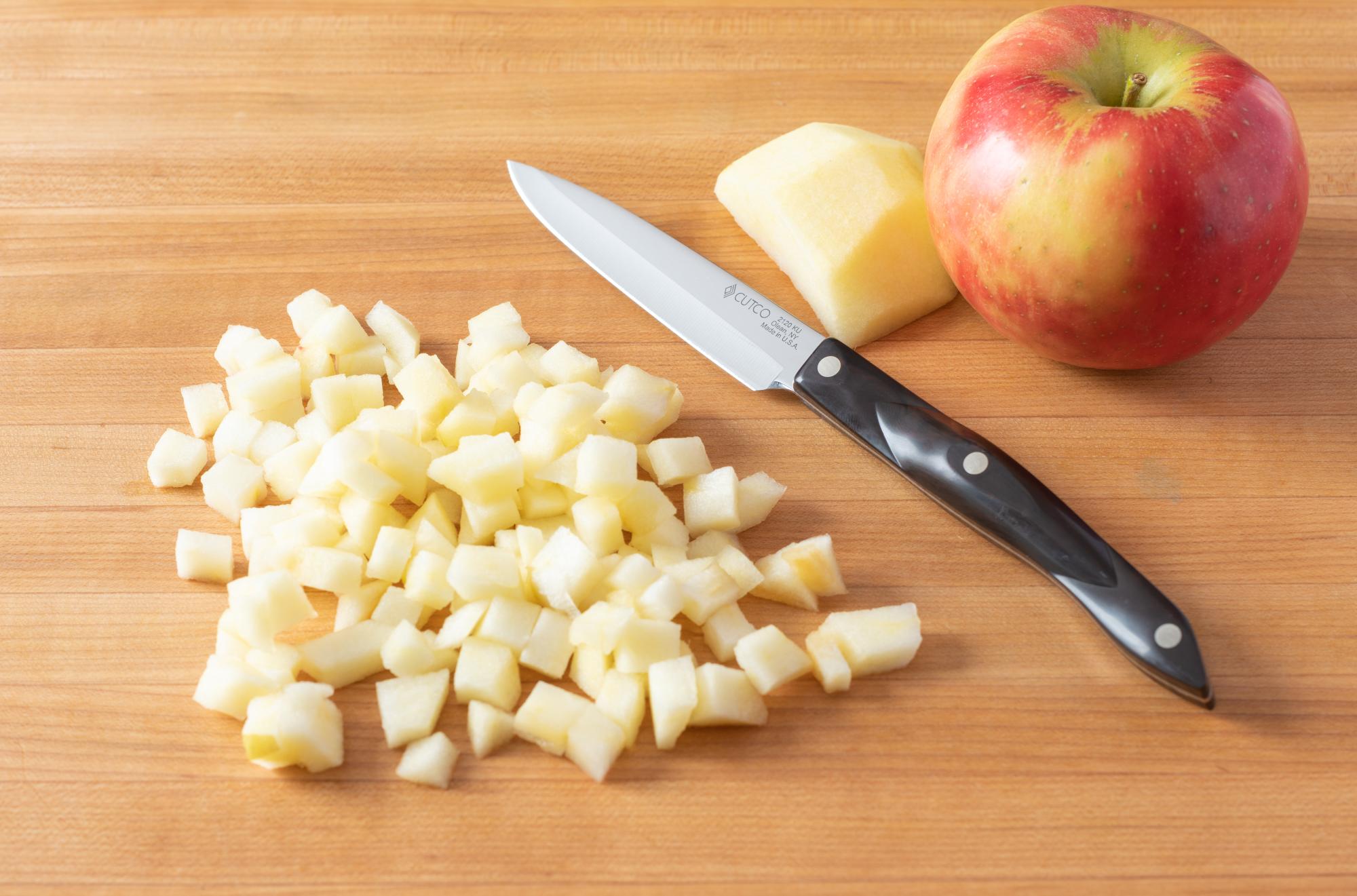 The flavor of these little quiches really takes shape when you add the bacon. Chop it into small pieces using a 7-5/8" Petite Chef.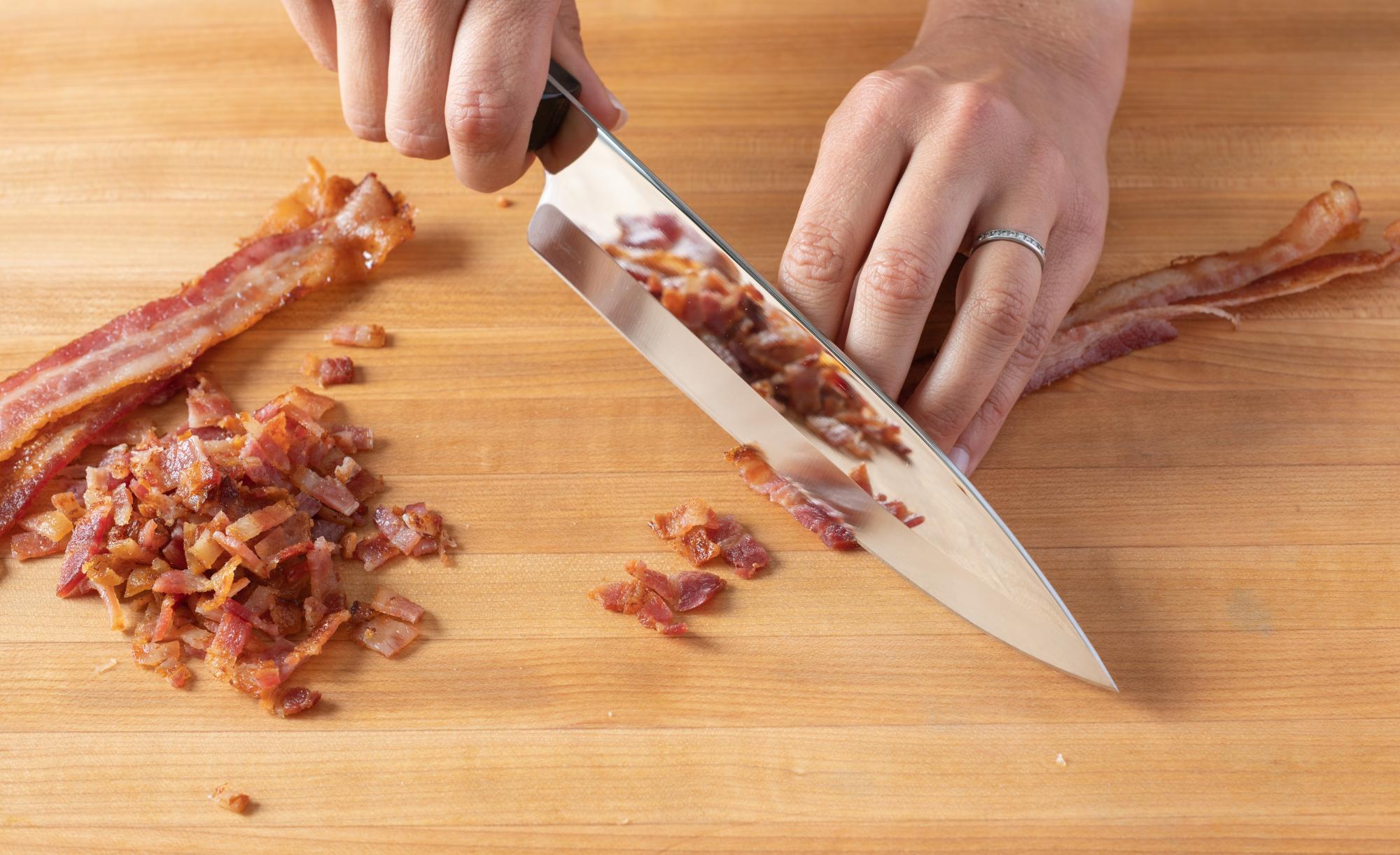 When cutting the brie, use a Cheese Knife. The holes in the blade will help prevent the cheese from sticking, making cutting this softer cheese much easier.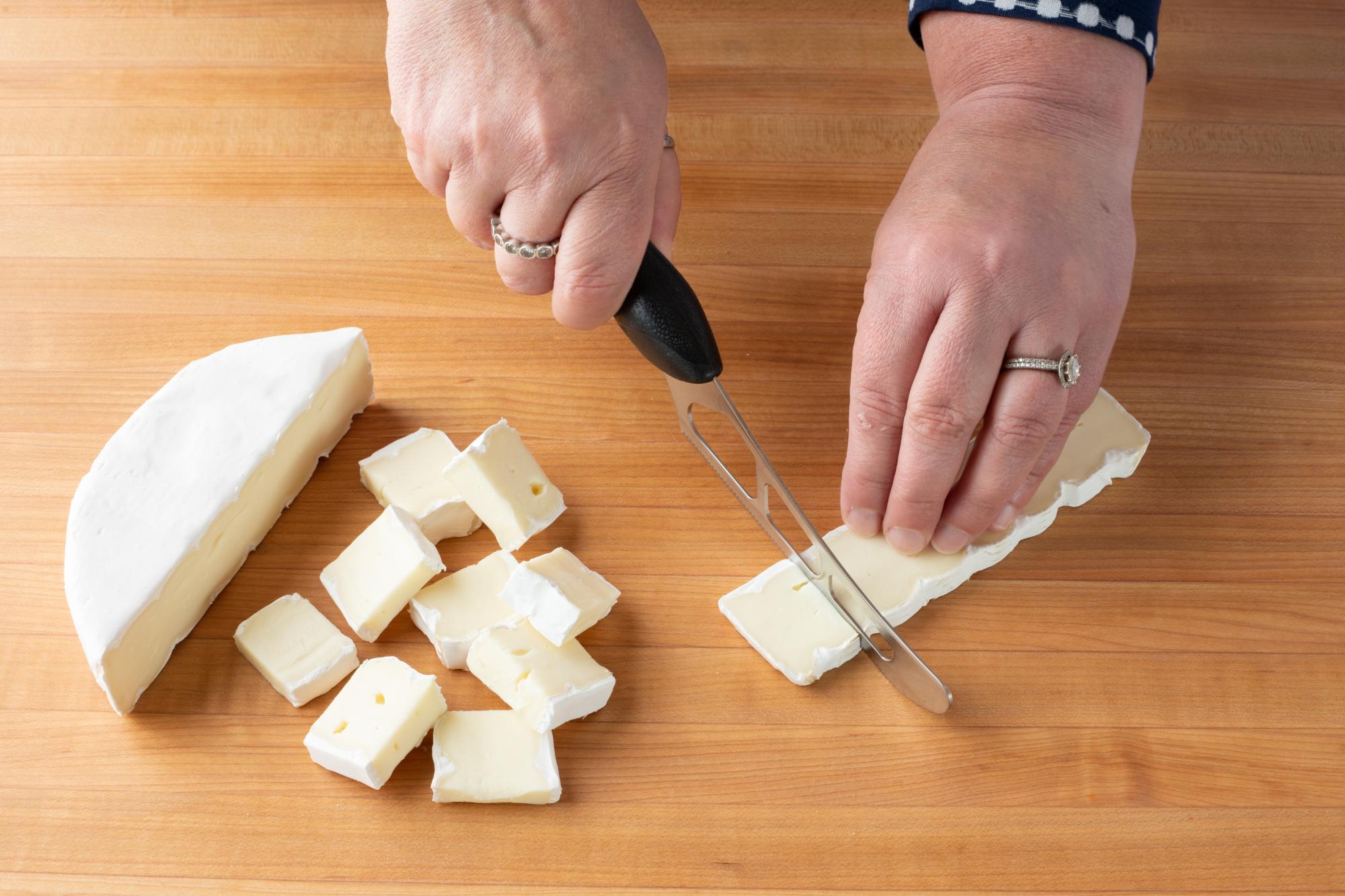 Change It Up
I reduced the fat in this recipe by using egg whites. You can also change up the flavor by swapping out the apples with pears.
These Mini Brie and Apple Quiches are the perfect bite. A bit of sweet from the apple, some savory from the bacon and mild, buttery flavor from the brie. Serve them as a fun breakfast or impress a crowd by serving them at your next party.
The only downfall is that these little appetizer bites are so easy to just pop in your mouth and enjoy, so they don't last long.
If you enjoy this brie recipe, also give Cutco's festive Cranberry, Brie and Pistachio Bites a try. Just like these little quiches, the bites are also pretty and are easy to make. They also have a great flavor profile of brie, cranberry, pistachios and rosemary.
Nutrition per serving: 87 calories, 4.4g fat, 8.6g carbohydrates, 126mg sodium, 2.9g of protein, 0g fiber
Ingredients
30 mini phyllo shells
1/2 medium apple, peeled and finely diced
1/2 cup egg whites
1/4 teaspoon salt
Pinch of freshly ground pepper
Pinch of ground nutmeg
4 ounces brie, cut into 30 squares
3 slices of bacon, cooked
Directions
Heat oven to 350 F
Arrange phyllo shells on a large parchment-lined baking sheet.
Add diced apples, to each shell.
Whisk egg whites, salt, pepper and nutmeg in a large measuring cup. Pour the egg mixture over the apple. Place a brie square in each shell and top with crumbled bacon.
Bake until the egg is set about 15 minutes.
Recommended Tools