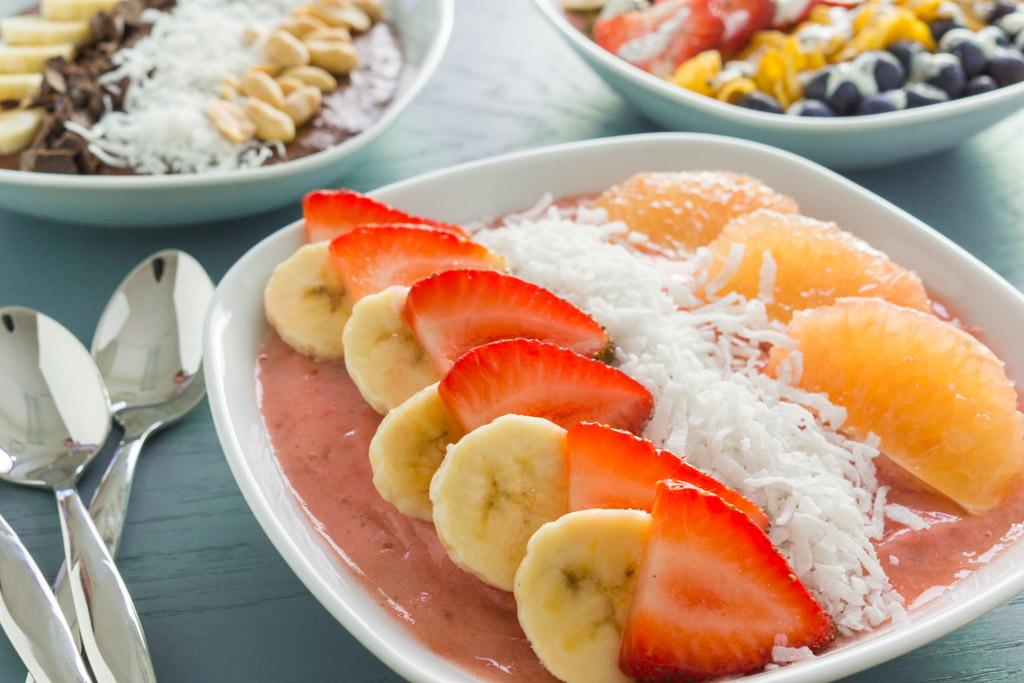 Delicious, healthy and fresh are the hallmarks of this Grapefruit Smoothie Bowl recipe, which can be eaten for breakfast, lunch or as a snack.
The smoothie base is made from grapefruit juice, honey, frozen banana and frozen strawberries. That mixture on its own is delicious if you just want to pour it into a tall glass and slurp away. But if you want to go full-on smoothie bowl, top it with fresh strawberries, grapefruit, banana slices and coconut.
Preparing the Fruit
You only need a couple of kitchen tools to make this easy mashup. A Santoku-Style 3″ Paring Knife is great for slicing the strawberries and bananas.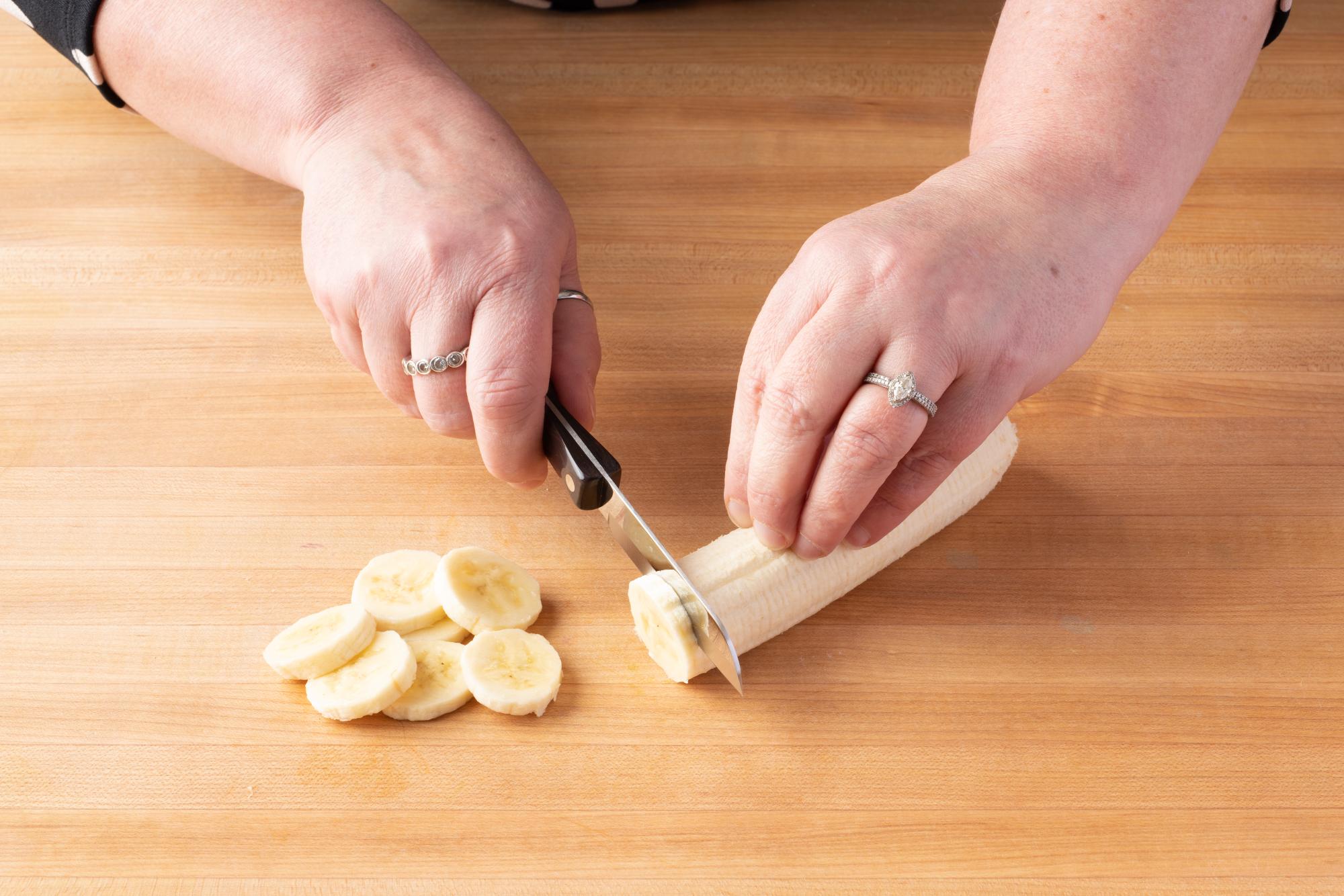 The 4″ Gourmet Paring Knife is a good choice for sectioning the grapefruit. After removing the peel, move the blade in between the sections to remove them.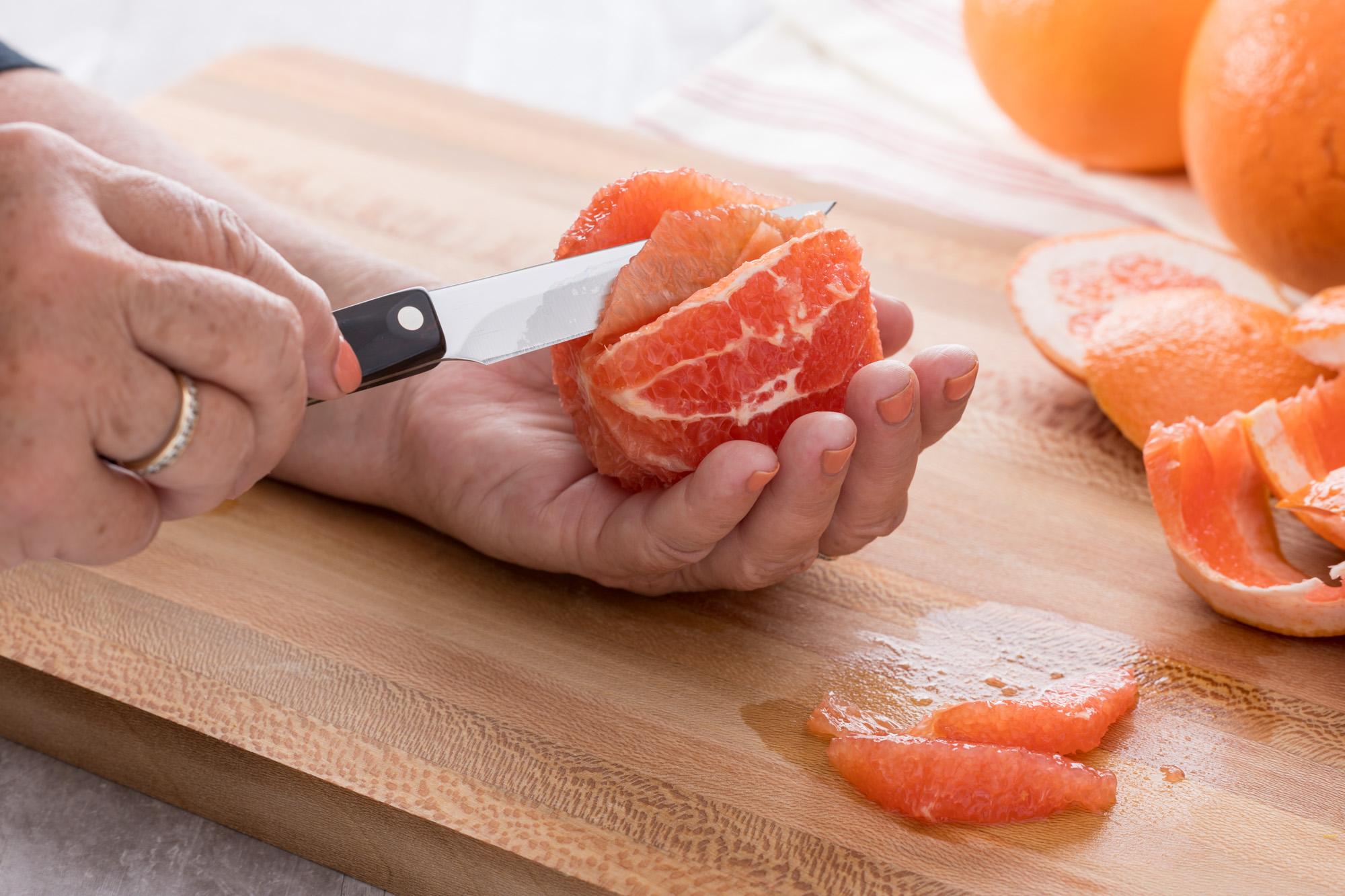 For a quick tutorial on how to section grapefruit, check out our handy tutorial.
Prep Ahead
To make this Grapefruit Smoothie Bowl a bit easier, you can whip up the fruit smoothie base the night before and then toss the fruit on top in the morning to complete the recipe. You're not tied to the fruit we recommend, you can really choose whatever fruit you want to go on top. You can also consider adding some granola, nuts or raisins.
Another trick to this recipe is to pop the smoothie part into the freezer for a few minutes before adding the toppings. After adding the toppings, it will be like eating a sundae.
For more smoothie bowl ideas, check out our post, Get Creative With These 3 Smoothie Bowls.
Ingredients
1/4 cup red grapefruit juice
1/2 tablespoon honey
1 frozen banana
1/2 cup frozen strawberries
4 ice cubes
4 fresh strawberries, sliced
1 red grapefruit, peeled and sectioned
1 banana, sliced
Shredded coconut
Directions
Blend grapefruit juice, honey, banana, frozen strawberries and ice cubes until smooth. Pour into two bowls. Top with fresh strawberries, grapefruit, banana slices and coconut.
Recommended Tools