How to Section Grapefruit
Published 408 days ago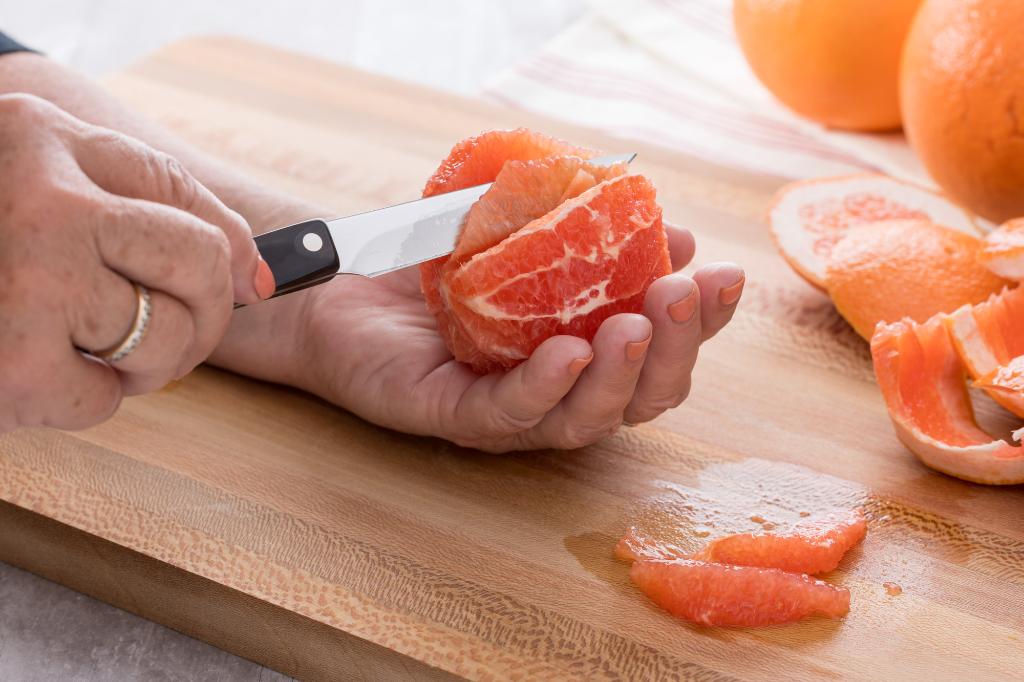 The best way to section grapefruit is with a knife. You may be tempted to peel it and remove the sections by hand, but using a knife removes more of the bitter pith. It also means you won't have to pick pieces of peel and pith from under your fingernails.
Growing up, my grandparents wintered in Florida and would always bring back delicious fresh grapefruit in the spring. I loved eating it for breakfast. I would just sliced it in half, cut around the sections to loosen them, sprinkle it with sugar and spoon out the bits of fruit in sections. But, if you're adding grapefruit to a salad, salsa or baked goods, halving the fruit won't get you far, you'll likely want full segments.
To section or supreme a grapefruit, you'll need a sharp knife that's the right size for maneuvering around it. We like the 4" Gourmet Paring Knife for the job because its sharp blade and comfortable handle allow you to easily guide the knife when cutting.
Grapefruit is a true super food, packed with fiber, vitamins A and C and the antioxidant, lycopene, among other things. So grab a knife and use these easy steps to section it to add to yogurt bowls, salads and desserts.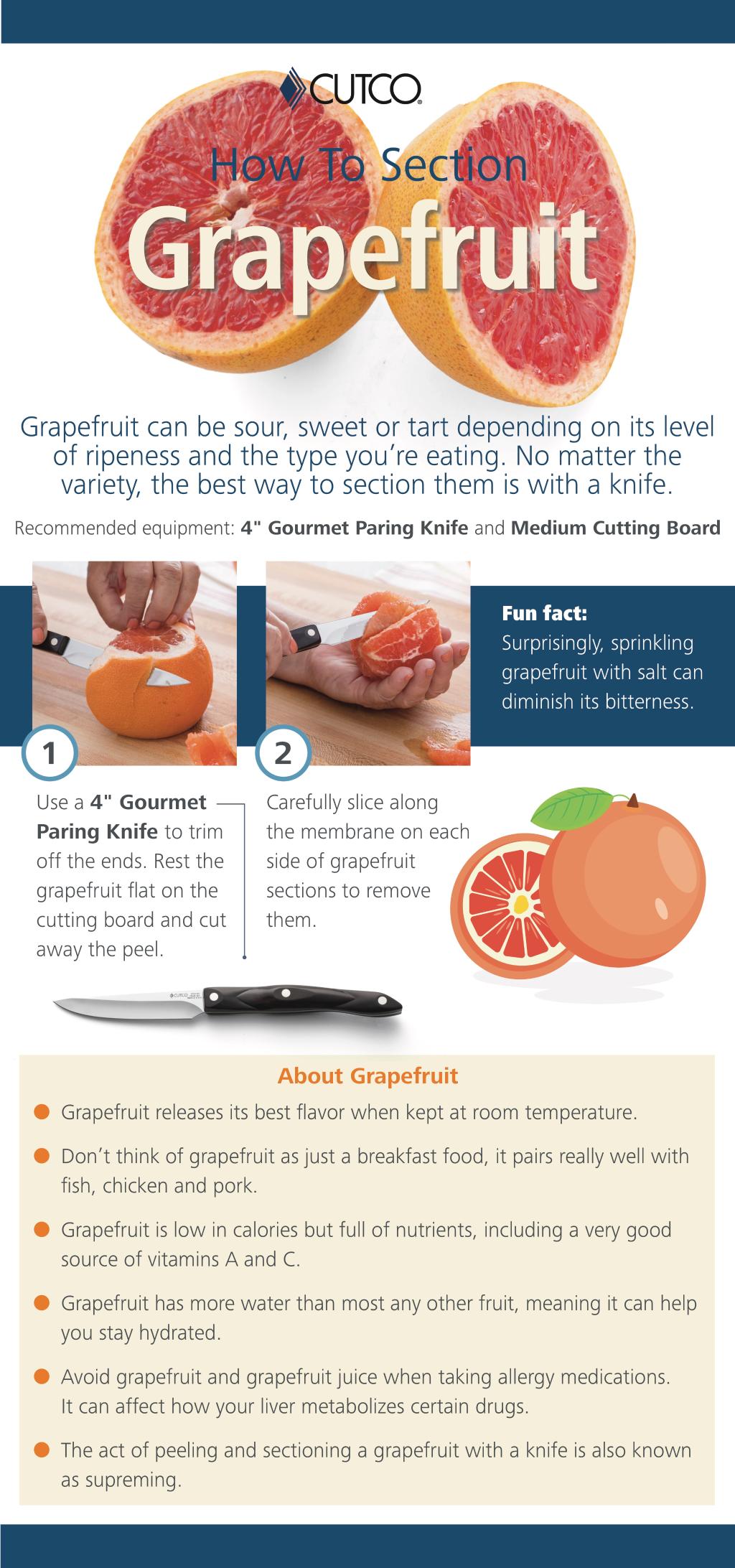 How to Section Grapefruit
Use a 4" Gourmet Paring Knife to trim off the ends. Rest the grapefruit flat on the cutting board and cut away the peel.
Slice along the membrane on each side of grapefruit sections to remove them.