Easy Jalapeño Poppers
Published 28 days ago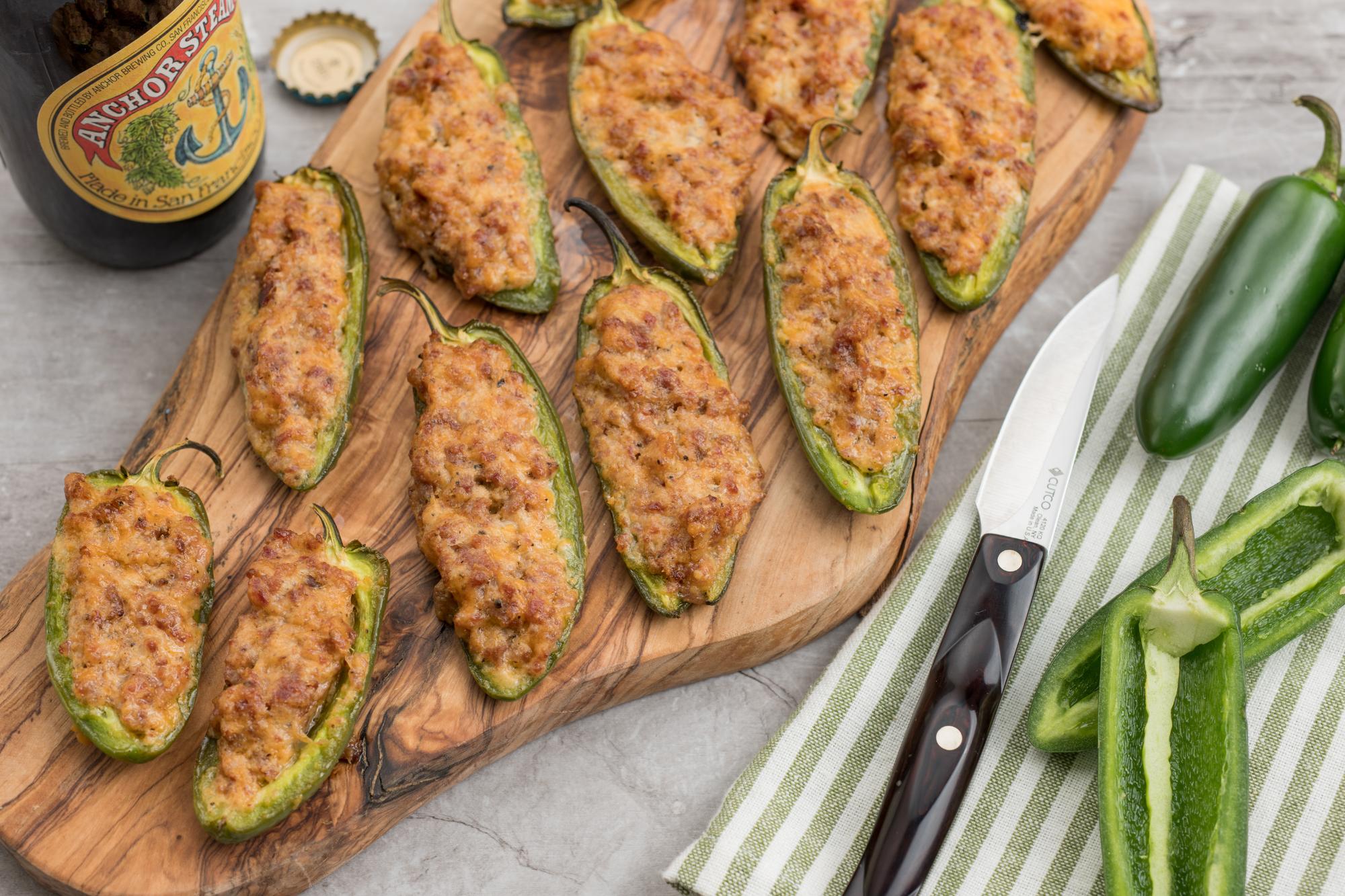 In honor of the big game, we recently asked on Facebook and Instagram what you thought made the best game-day appetizer, and said we would make one of them. We received quite a few responses, such as Buffalo chicken wing dip (yum), lobster, wings, ribs and of course, jalapeño poppers. I've always associated jalapeño poppers with sports for some reason, but before last week, I have never tried them. After talking it over, we decided that's what we would make since they are easy, tasty and the perfect appetizer.
One of our very own in the Marketing Department, Chuck, decided to share his infamous Easy Jalapeño Poppers recipe with us. This recipe is simple and Chuck made it clear that his key ingredient is the Creole seasoning.
For me, the most tedious part about this recipe was cutting the jalapeño. I used my Cutco 3" Gourmet Paring Knife to cut them in half which made the job faster.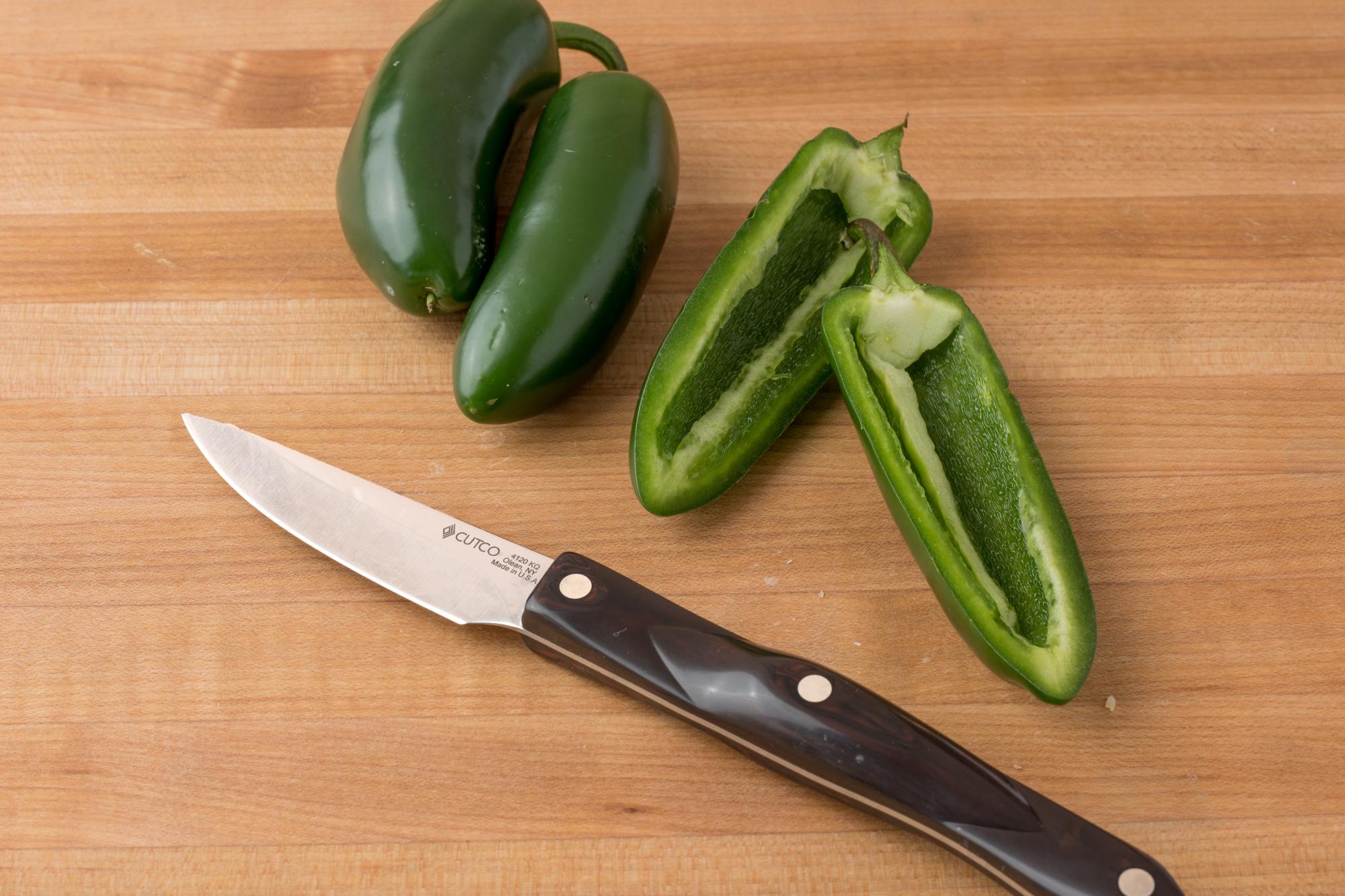 While you're slicing the jalapeño and scooping out the seeds, be sure to wear food-safe gloves. Until I started working here, I never cooked with jalapeños and questioned why I needed to wear gloves. Turns out, the seeds are what makes them hot. You can certainly cut them without wearing gloves, but gloves can help prevent you from touching the seeds and avoid giving you "jalapeño hands" and that burning sensation.
This recipe was so easy to throw together, and it turns out that I like jalapeño poppers. I couldn't stop eating them. Whether you're throwing a party for the big game or just having a small get-together, be sure to add this to y
Ingredients
1 pound package loose sausage of your choice
12-20 medium to large jalapeños
1 12-ounce package of cream cheese
1 10-ounce package of shredded cheese
1 tablespoon Creole season
Directions
Heat the oven to 400 F.
In a frying pan, cook sausage and drain excess fat and let cool.
While sausage is cooking, wearing food-safe gloves, slice the jalapeños in half lengthwise. Using a small spoon, scoop out the seeds and membranes.
In a bowl mix cream cheese, shredded cheese, cooked sausage and seasoning.
Fill the halved jalapeños with the cheese/sausage mixture.
Place on a baking pan or grill for 18-22 minutes or until cheese is melted.
Cool 5-10 minutes before serving.
Recommended Tools