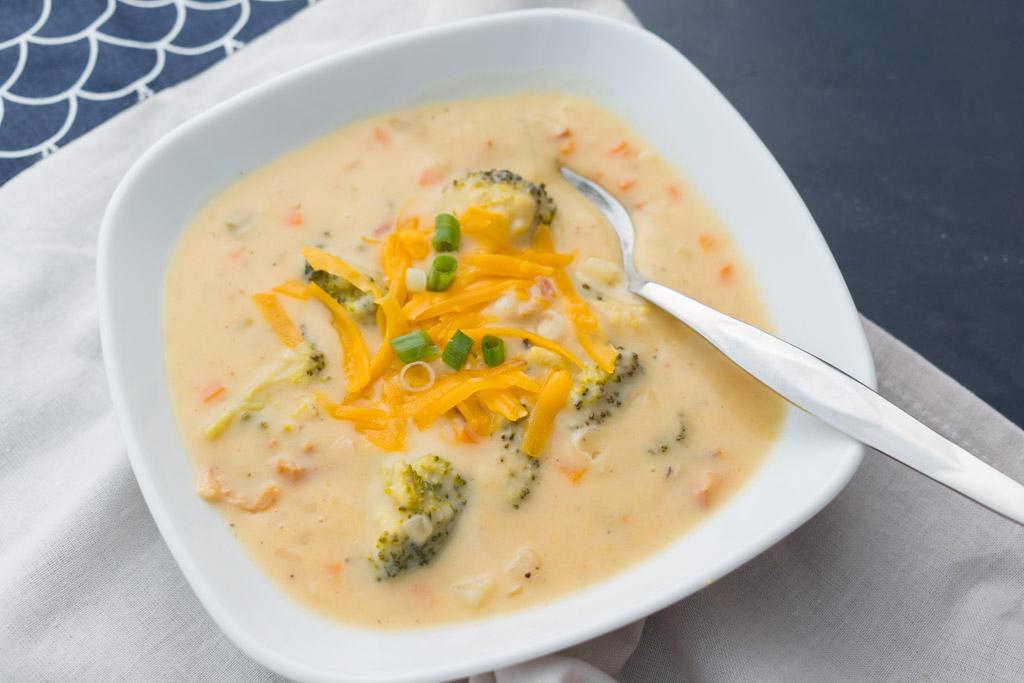 The weather man in our area is starting to use the "s" word in his weather forecasts and it doesn't stand for sunshine. We've had a beautiful, warm fall that we all knew would eventually come to an end. In our little corner of the country, it can be in the 60s one day and in the 30s and snowing the next. Nothing tastes better on a cold, snowy day than a bowl of soup, especially this Three Cheese Beer Soup. On the other hand, my oldest son loves soup and he lives in Florida.
Making a pot of soup lets you to spread your culinary wings, using whatever base, meats, vegetables and spices you like.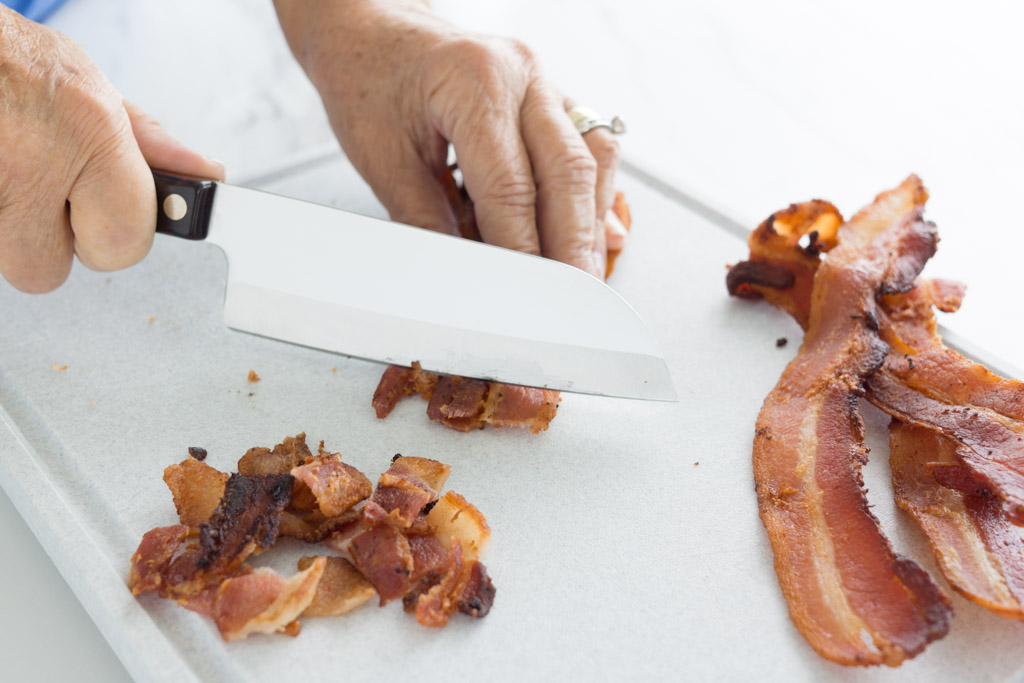 This Three Cheese Beer Soup is a real winner. It's creamy, has a little heat and the combination of cheeses gives it a nice flavor profile. The hash browns and broccoli give it substance, and everything is better with bacon. Some shredded rotisserie chicken would be a nice addition, too.
It's great any day, but it would also be a hit at your next tailgate party.
Ingredients
1 1/2 cups shredded sharp Cheddar cheese (6 ounces)
1 1/4 cups shredded medium white Cheddar cheese (5 ounces)
1/4 cup butter
1/2 cup finely chopped onion (1 medium)
1/2 cup finely chopped carrot (1 medium)
1/4 cup thinly sliced green onions
2 cloves garlic, minced
3/4 cup all-purpose flour
1 teaspoon dry mustard
5 cups chicken broth
1 12-ounce bottle beer (1-1/2 cups)
1 cup whipping cream
2 cups frozen diced hash brown potatoes
1 1/2 cups small fresh broccoli florets
10 slices thick cut bacon, crisp-cooked, drained, and chopped
1/3 cup grated Parmesan or Romano cheese
1/2 teaspoon bottled hot pepper sauce or to taste
1/2 teaspoon Worcestershire sauce
Directions
Allow cheddar cheeses to stand at room temperature for 30 minutes. Heat butter in a 4-quart Dutch oven over medium heat until melted. Add chopped onion, carrot, green onions and garlic. Cook for 8 to 10 minutes or until vegetables are tender, stirring occasionally.
Stir in flour and dry mustard (mixture will be thick). Gradually stir in broth. Cook and stir until bubbly.
Add beer and cream; stir in hash brown potatoes and broccoli. Bring to boiling; reduce heat. Simmer, uncovered for 5 to 7 minutes, stirring occasionally.
Gradually stir in Cheddar cheeses, stirring after each addition until cheeses are melted. Stir in bacon, Parmesan cheese, hot pepper sauce and Worcestershire sauce.
Serve topped with canned French fried onion rings or additional shredded Cheddar cheese if desired.
For tailgating: Pour soup into a 3 1/2- or 4-quart slow cooker with a car adapter. Tightly cover slow cooker and put in an insulated carrier. At the tailgating site, plug slow cooker into car adapter and keep soup warm on warm-heat setting (soup will keep warm, covered, on warm-heat setting for up to 3 hours). Stir before serving.
Recommended Tools