Caprese Bowl with Balsamic Dijon Dressing
Published 36 days ago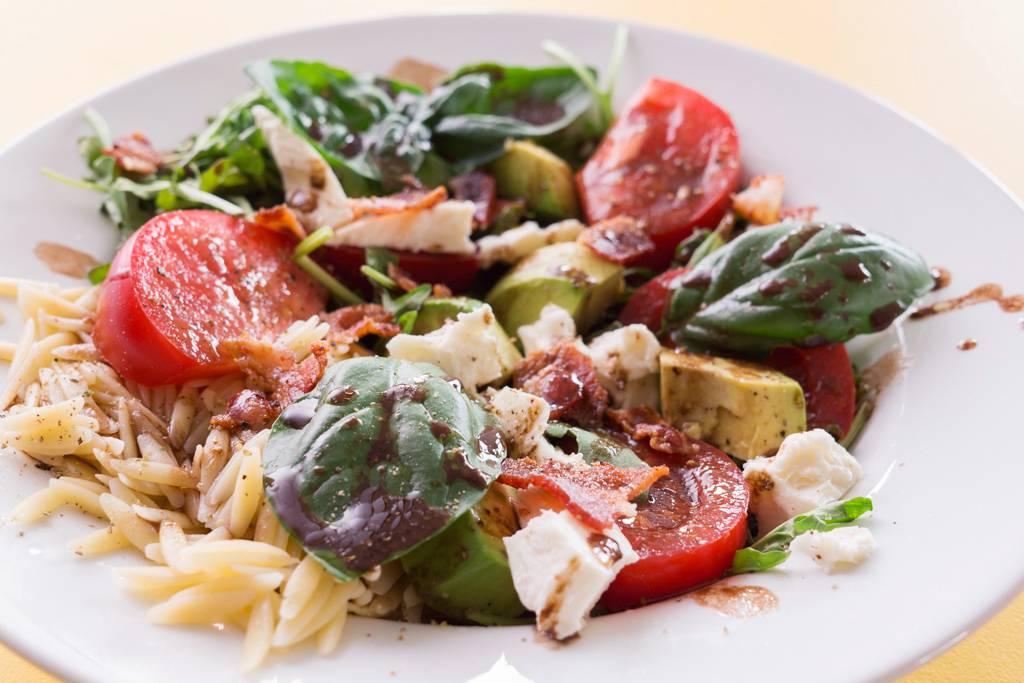 Fresh ingredients are what this recipe is all about. With a base of orzo and arugula our Caprese Bowl with Balsamic Dijon Dressing is not just a salad, it's a meal unto itself.
Traditional caprese salad features tomato, mozzarella and basil. While those ingredients are all included here, so are avocado and bacon, which are always a winning pair. The salad gets a bit of nuttiness from the avocado and smokiness from the bacon while still letting the juicy tomatoes, fresh mozzarella and aromatic basil shine.
For slicing the avocado take a look at our easy video tutorial, How to Cut an Avocado with a Spatula Spreader. The knife is built like a spreader, but with its sharp cutting edge and wide flexible blade, it works great for both cutting the fruit and scooping out and slicing the flesh.
Cutco's Traditional Cheese Knife will come in handy for this recipe for cutting the mozzarella into small cubes.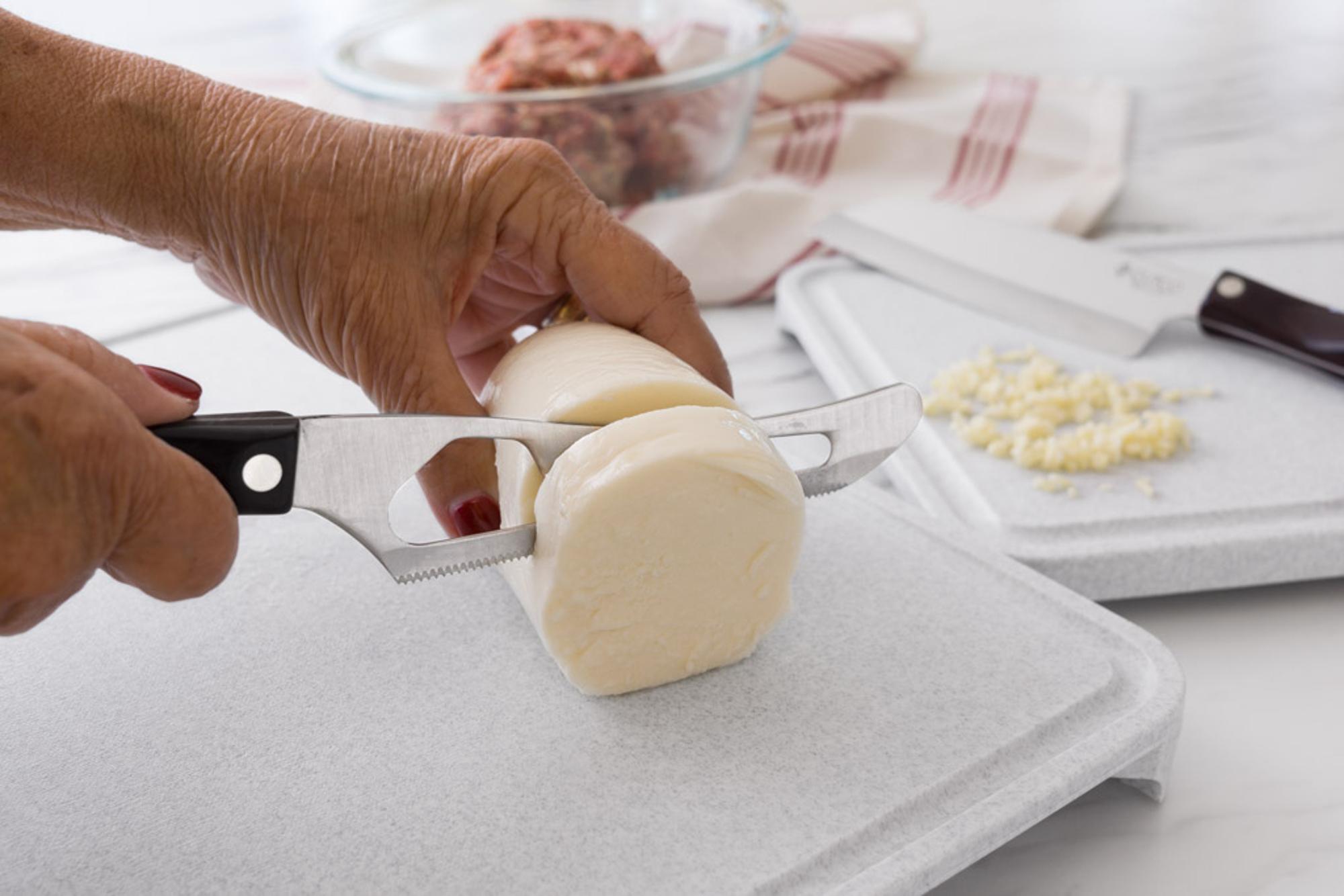 The knife is also terrific for cutting the tomatoes into wedges. Its Micro Double-D™ edge easily cuts through the skin of the tomato and into the flesh without squishing the fruit.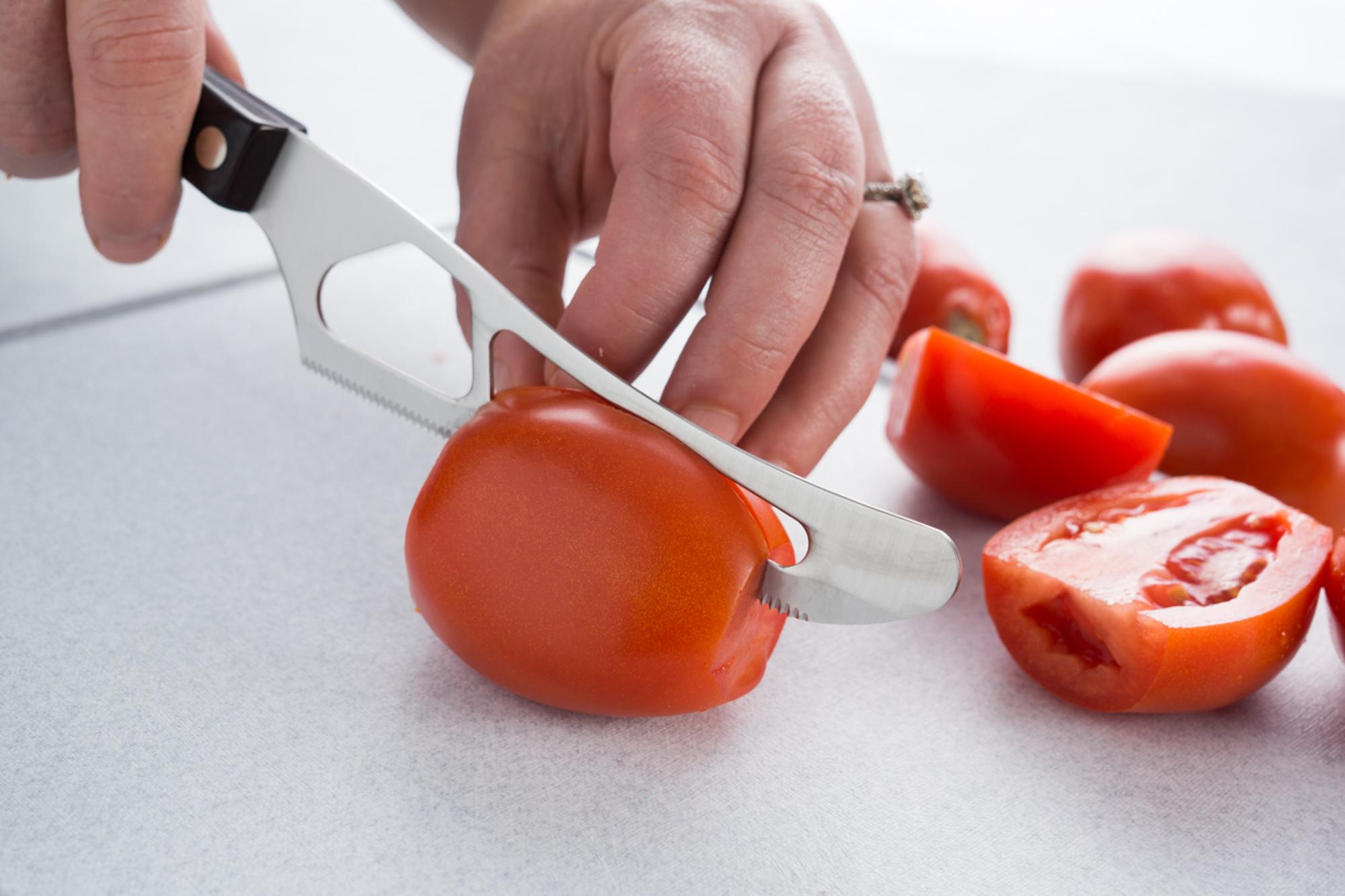 I'm a big fan of eating from a bowl. I know, it sounds weird, but I feel as though it allows me to better collect a little bit of everything with my fork for the perfect bite. In the case of this caprese bowl, I can easily include a taste of each ingredient without making a huge mess.
We added avocado and bacon to our caprese bowl, but honestly, feel free to add whatever fresh veggies you have on hand. I also wouldn't think less of you if you wanted to toss in some protein, like chicken or even chickpeas.
The balsamic Dijon vinaigrette for this recipe is simple, yet packs some bold flavor. Whip it up for this dish or just make it and keep in the fridge to use on other salads.
Consider finishing the caprese bowl with a sprinkle of sea salt flakes for an added zing. Serve it alongside some crusty bread so you can sop up all the delicious dressing at the bottom of the bowl.
Ingredients
Salad
1/2 cup cooked orzo
1 cup baby arugula
3 tablespoons chopped avocado
2/3 cup tomato wedges
1 ounce fresh mozzarella cheese, cubed
2 tablespoons fresh basil
1/4 teaspoon freshly ground pepper
1 or 2 center cut bacon slices, cooked and crumbled
Balsamic Dijon Dressing
1 1/2 teaspoons olive oil
1 teaspoon balsamic vinegar
1/4 teaspoon Dijon mustard
1/8 teaspoon kosher salt
Whisk all ingredients together in a small bowl.
Directions
Arrange orzo and arugula in the bottom of a salad bowl.
Top with avocado, tomato wedges, fresh mozzarella and basil. Sprinkle with pepper and crumbled bacon. Drizzle with dressing.
Recommended Tools