Best Prep Knives for Travel
90 days ago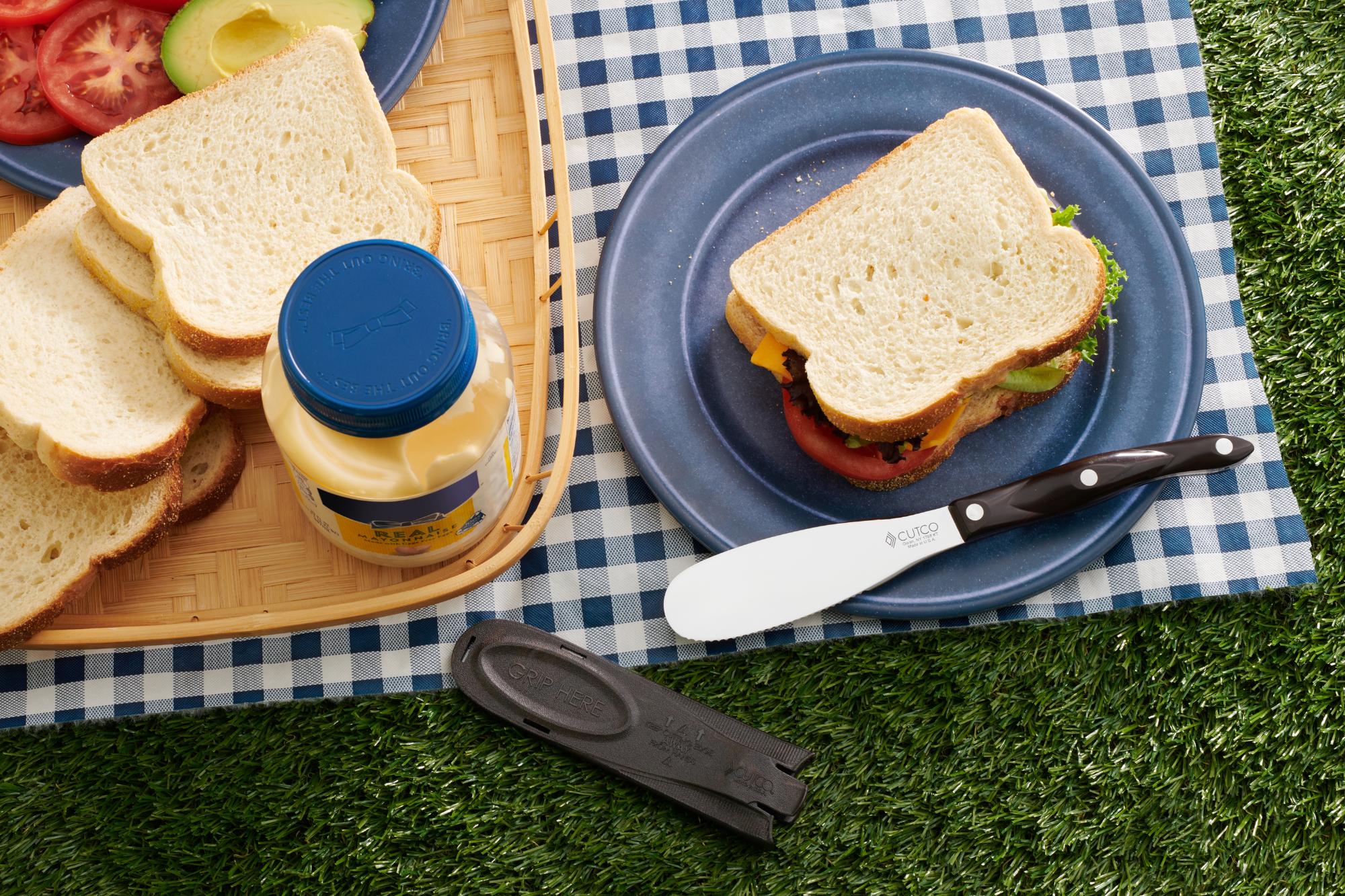 I never thought I would say this, but I've become somewhat of a knife snob. It pains me to be at someone else's house, on a picnic or camping and not have a sharp, capable knife for preparing food. For that reason, I created this list of the best prep knives for travel so that none of us are left trying to cut something with a dull, unbalanced knife when we're away from home.
Choose Your Knives
When out on the road, you may have to make some sacrifices when it comes to the kitchen knives you take with you. Planning ahead will help, but sometimes you just need the basics, which includes knives that are versatile, yet easy to transport and easy to use.
If you're only packing one knife, pick one that can cut a lot of things and make sure it's sharp. Knives with plastic storage sheaths also allow you to safely transport them from place to place.
Before you pack up and head out the door, take a look at this list of the best prep knives for travel.
Spatula Spreader
Often called the sandwich knife for its ability to mix, spread and slice, the Spatula Spreader might be the most versatile knife in your picnic basket or travel kitchen.
Its wide, flexible blade works as a spreader, but it also features a sharp Double-D® edge for slicing through thick sandwiches, subs and wraps.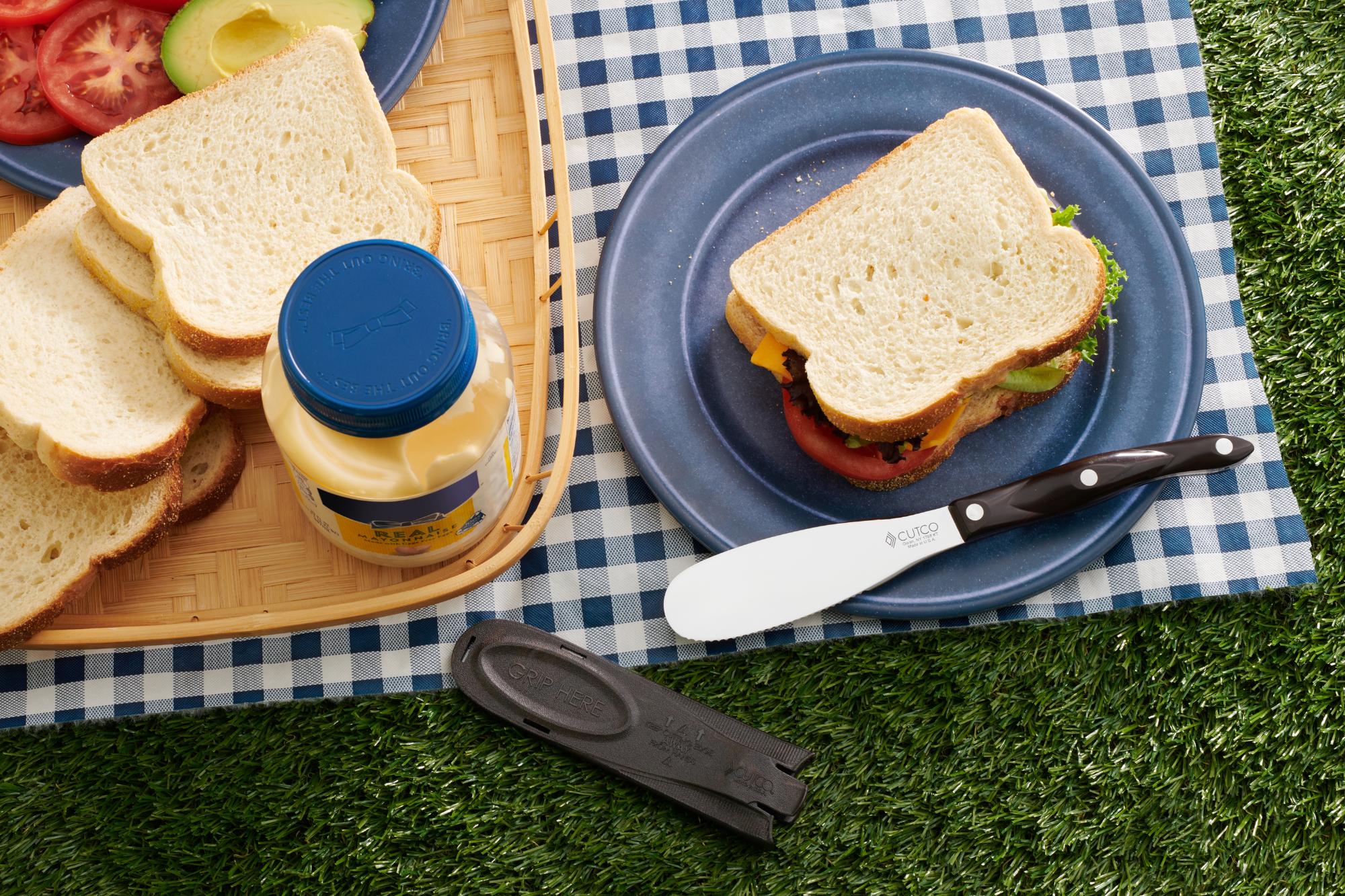 You can also use the sharp edge to slice things like deli meat or fruit, and it is great for cutting and serving desserts.
4″ Paring Knife
Taking a longer paring knife with you allows for more versatility. The 4″ Paring Knife can be used to peel foods, but is also good for prepping small to medium-sized foods. You can use it to slice apples and cut avocados.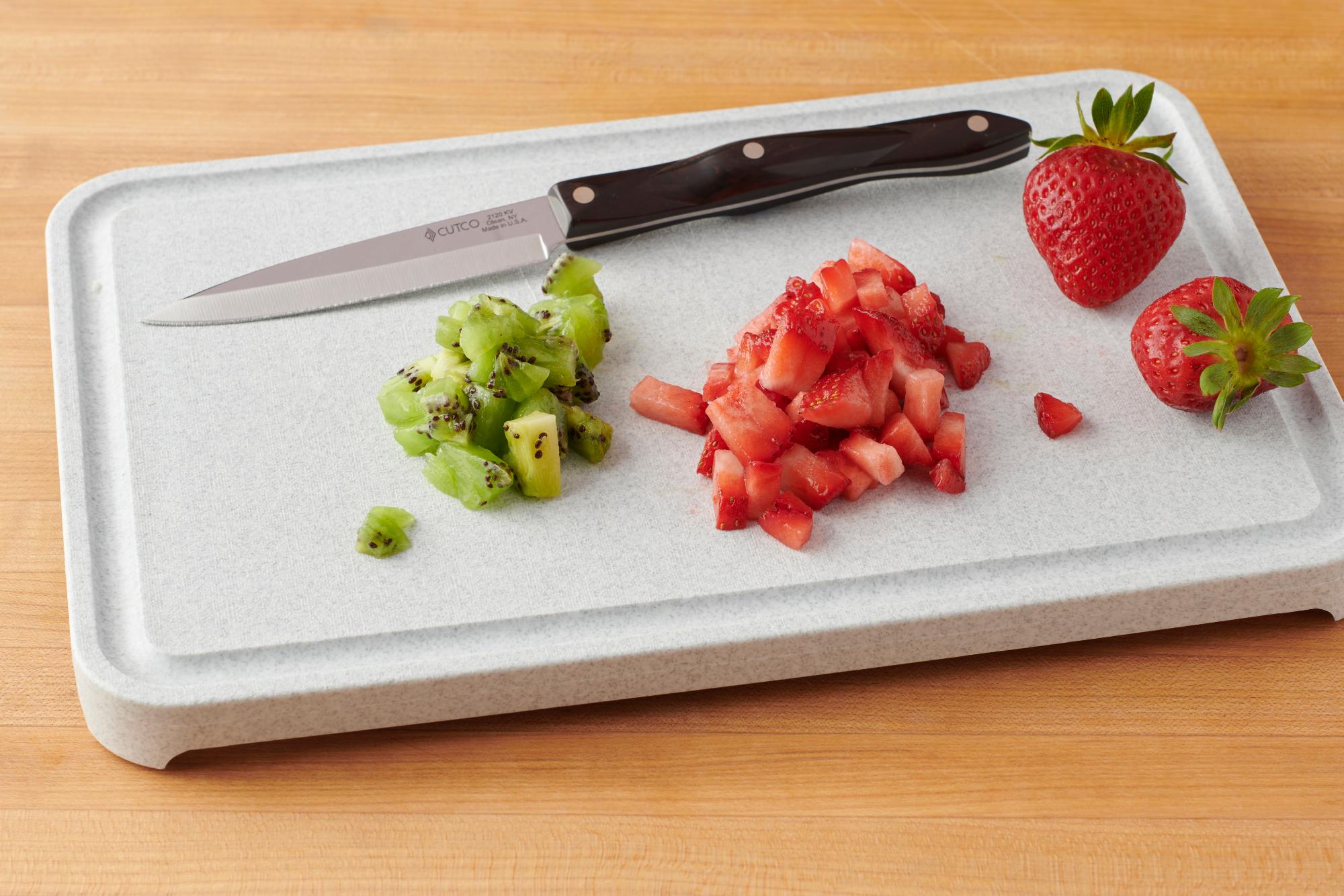 Trimmer
As far as utility knives go, the Trimmer is the one to reach for. Its Double-D® edge will be great for slicing things like tomatoes and lemons.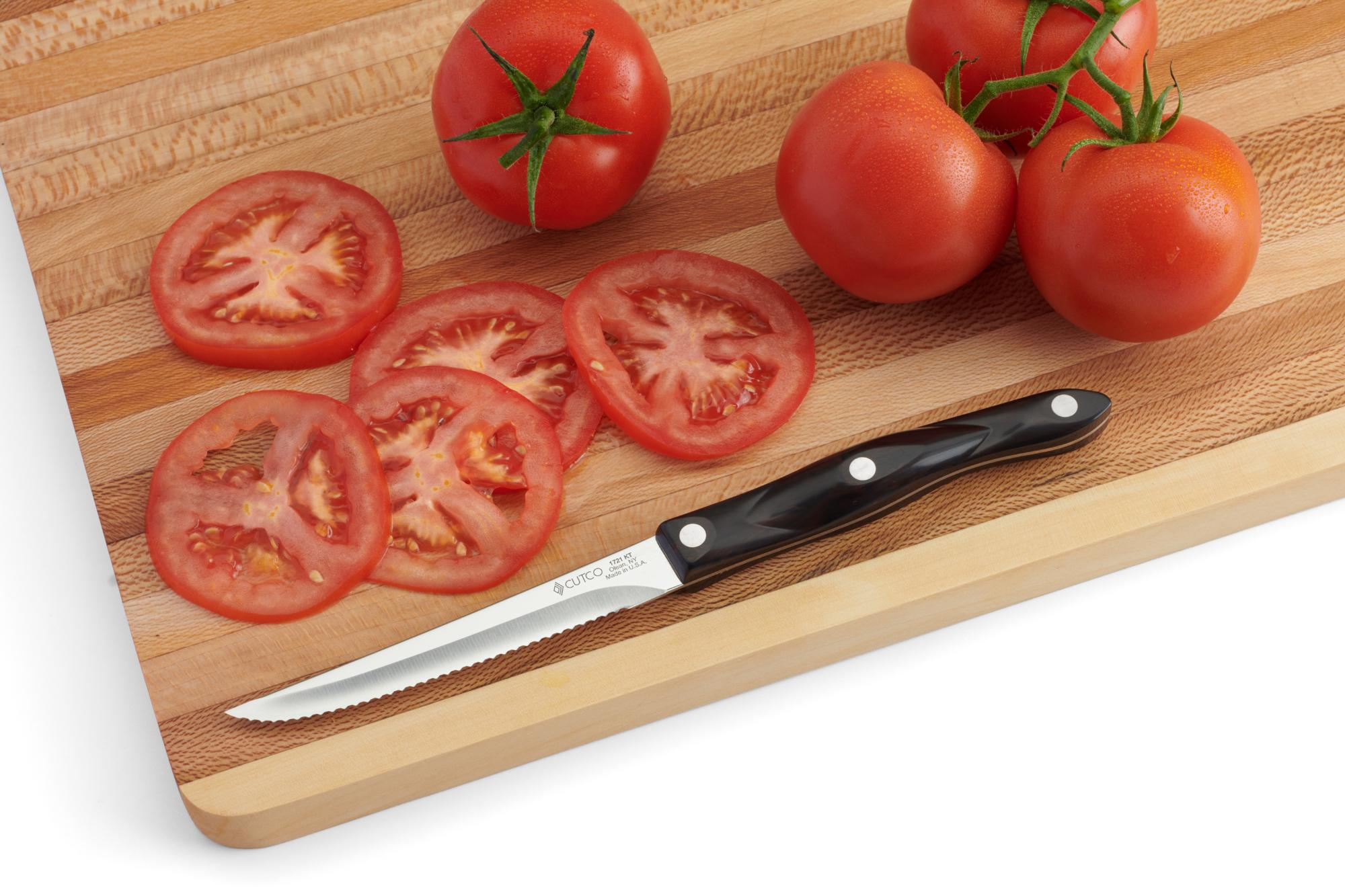 The Trimmer could also be used to slice a baguette or halve hamburger buns.
Other Knives for Travel
While not considered the basics, these two knives are also worth mentioning.
Traditional Cheese Knife: One of my go-to travel snacks is cheese and crackers. This knife works for slicing cheese and cutting accompaniments like pepperoni or dry salami. It is also amazing as a tomato knife.
Table Knife: This knife is small, but sharp and can be used as a small prep knife when on the road. It doesn't take up a lot of room and is lightweight.
The knives are interchangeable with other knives, depending on your preference and what you're planning to use them for.
You might also want to consider tossing in a Small Cutting Board to ensure that you've got a clean, safe surface to cut on.
Traveling With Knives
Sheaths are a must-have when traveling with knives. These protective covers not only protect you, but also protect the knife's edge.
Cutco has plastic storage for many of its knives. The beauty of them is that they click into place, so you know when the sheath is securely on.
If you're flying, place your knives in your checked bag and make sure they are sheathed to protect not only you, but any baggage handlers. If you're using your knives in a rental property, be sure to take them with you when you leave.
Now that you know the best prep knives for travel, get planning. Bon voyage!