Best Knives for a Starter Kitchen
969 days ago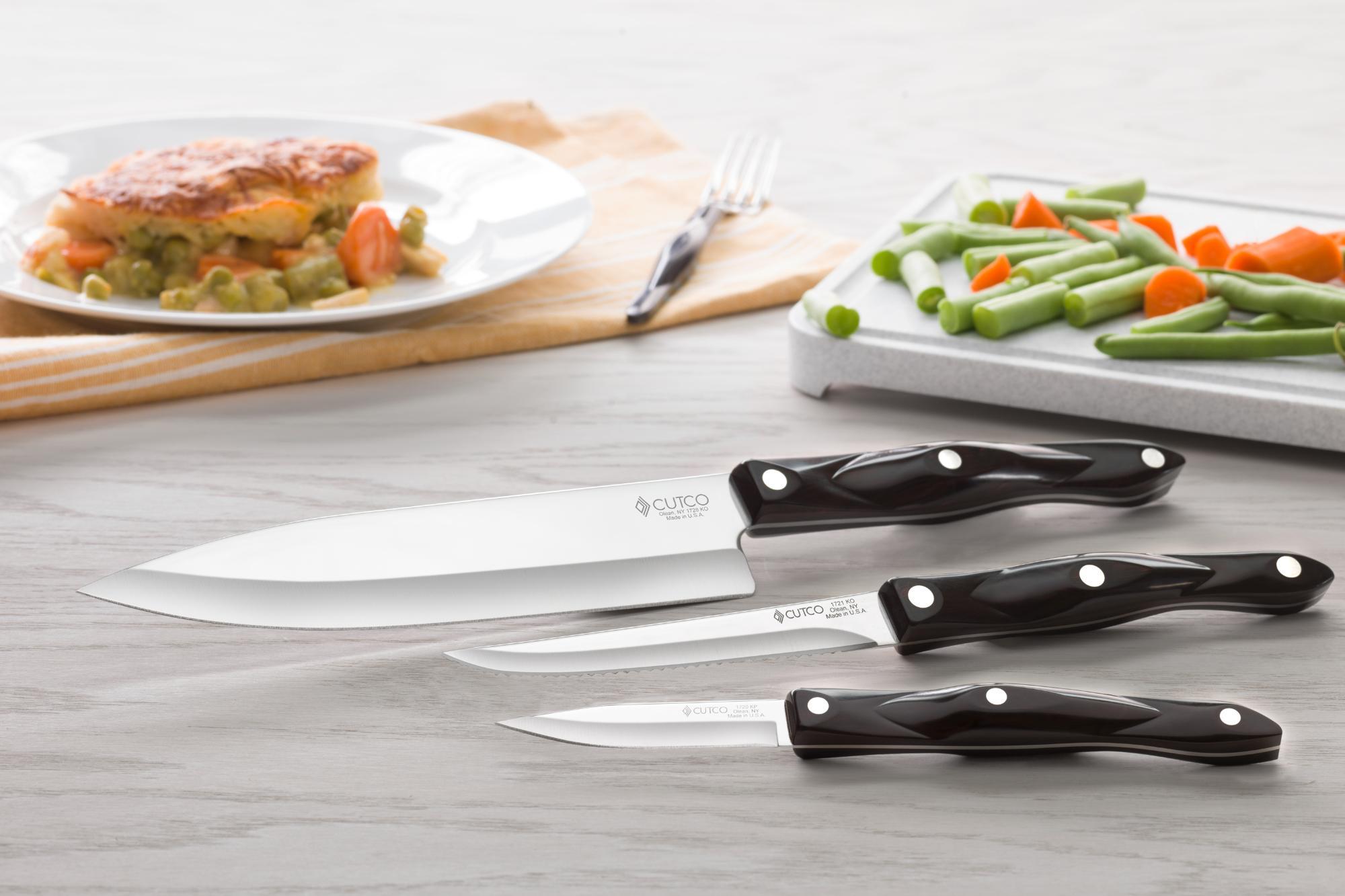 We get asked all of the time what the best knives are for a starter kitchen. When I got my first apartment, the kitchen tools I had were second-hand or a cheap brand bought at the local department store. No wonder I dreaded cooking, I just didn't have the right equipment.
So, where to start? Here are the four knives Cutco recommends for a starter kitchen.
For chopping, slicing and mincing vegetables, fresh herbs and nuts.
For slicing tomatoes, trimming fat and sectioning citrus.
For peeling potatoes and apples, and cutting small fruits and vegetables.
For slicing breads and boneless roasts, and shredding lettuce.
---
What to Look For When Choosing a Kitchen Knife
Sharpness: A sharp knife is a safe knife.
Ergonomics: It should be comfortable to hold and feel like an extension of your hand.
Well-Balanced: Not only for comfort, but for maneuverability.
Guarantee: Look for one that covers sharpening and repair.
---
Now that you've invested in a solid starter knife set, it's time to think about keeping them working at their peak. First and foremost, never cut on surfaces that can dull knives, like glass or ceramic. Instead, use an edge-friendly cutting board. Also invest in a home sharpener for maintaining straight= edge knives and hand wash and dry your knives to preserve the edges.
With these four knives you can pretty much prep a full meal. But, over time, as you perfect your cooking skills, you can add specialty knives so you'll have the right knife for the right job, every time.
These four knives also make a great gift!