Barbecue Chicken Burgers With Cheddar, Apple and Microgreens
886 days ago
Skip to recipe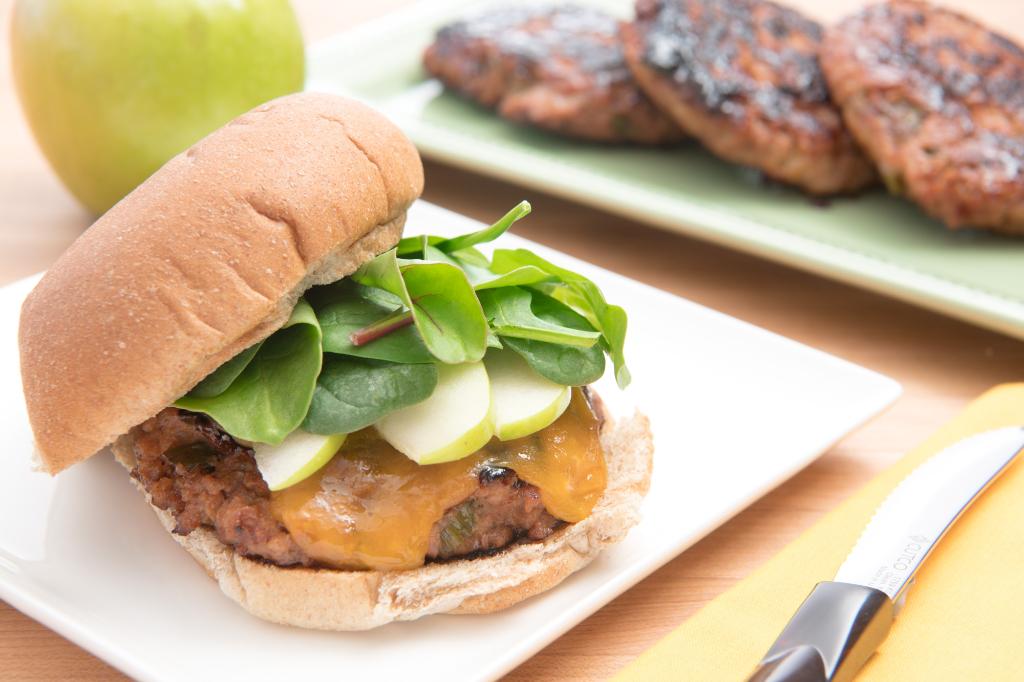 Here's a twist on standard beef burgers that tend to be our go-to every summer. Try chicken burgers instead! Cook these Barbecue Chicken Burgers with Cheddar, Apple and Microgreens in a non-stick skillet on the stove or toss them on the grill.
Ground chicken is pretty bland so any ingredients you add raises the flavor level by a lot. The tanginess of the barbecue sauce really amps up the flavor and the green onions add a subtle onion flavor that is not overwhelming. You could also try this recipe using ground turkey.
The melted sharp cheddar cheese dripping over the sides of the barbecue chicken burger makes your mouth water and tastes so good. I prefer buying cheese in a block so I can cut it as thin or as thick as I want using the Traditional Cheese Knife. If you don't have cheddar, colby or Gouda cheeses would also work well.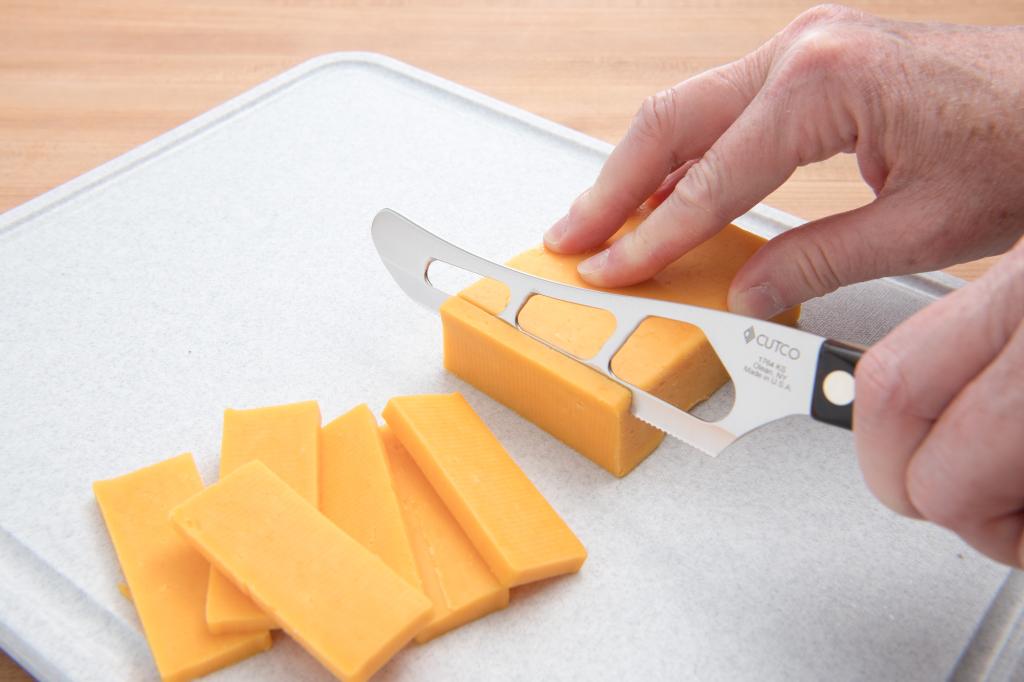 The Granny Smith apples, which I thinly sliced with 7-5/8" Petite Chef knife, add a crisp, tart crunchiness, while the mixed greens are just the right touch to top everything off. If you can't find microgreens, use baby greens instead. Caramelized onions might also taste really good on this burger.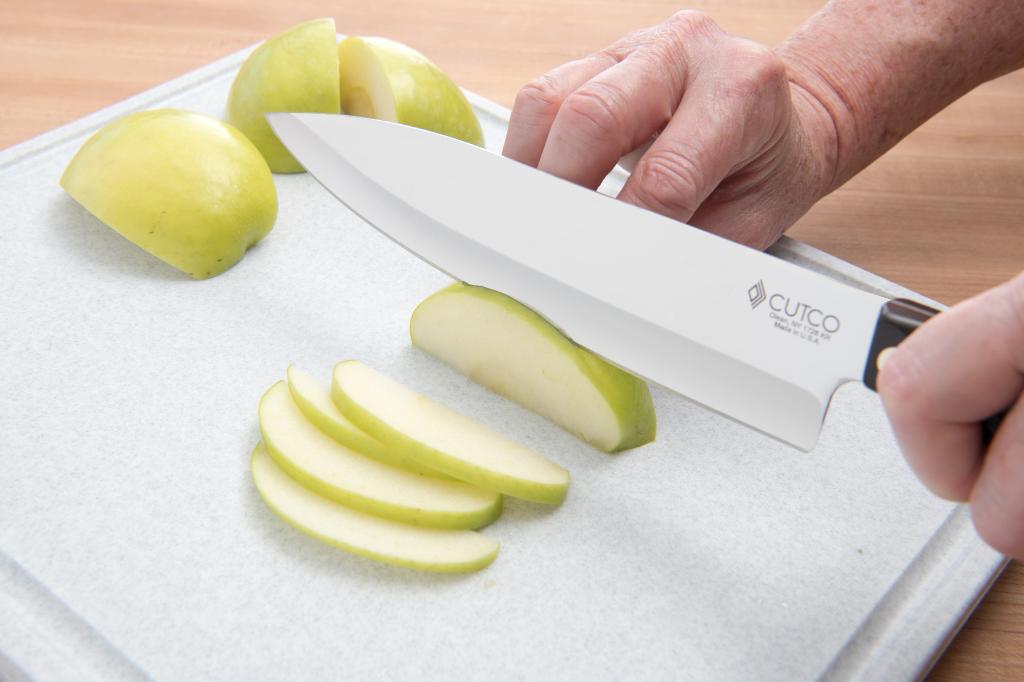 I wondered if some sort of condiment on the bun would be needed for this recipe, but after tasting it, I decided it wasn't necessary. I would however, toast the buns simply because that is my preference.
We cooked the burgers in a skillet, but as mentioned above you could grill them. If you do, you may want to grill them on foil because the patties are very moist and could fall through the grates.
What I really like about these barbecue chicken burgers is that each bite delivers layers of flavor. Give them a try and let us know what you think.
Ingredients
1 1/4 pounds ground chicken
1/3 cup barbecue sauce
3 green onions, chopped
1/4 teaspoon salt
1/4 teaspoon pepper
2 teaspoons canola oil
4 slices sharp Cheddar cheese
4 whole wheat buns (or your choice)
Thinly sliced green apple (like Granny Smith, Crispin, Pippin)
Microgreens
Directions
Combine the ground chicken, barbecue sauce, onions, salt and pepper. Shape into 4, 1-inch thick patties. Heat canola oil in a 12-inch non-stick skillet. Add the patties and cook 7 minutes per side or until cooked through.
Top each patty with a slice of Cheddar. Remove from heat and cover the skillet to melt the cheese.
Serve on buns, topped with green apple and microgreens.
Recommended Tools