How To Chop Pecans
656 days ago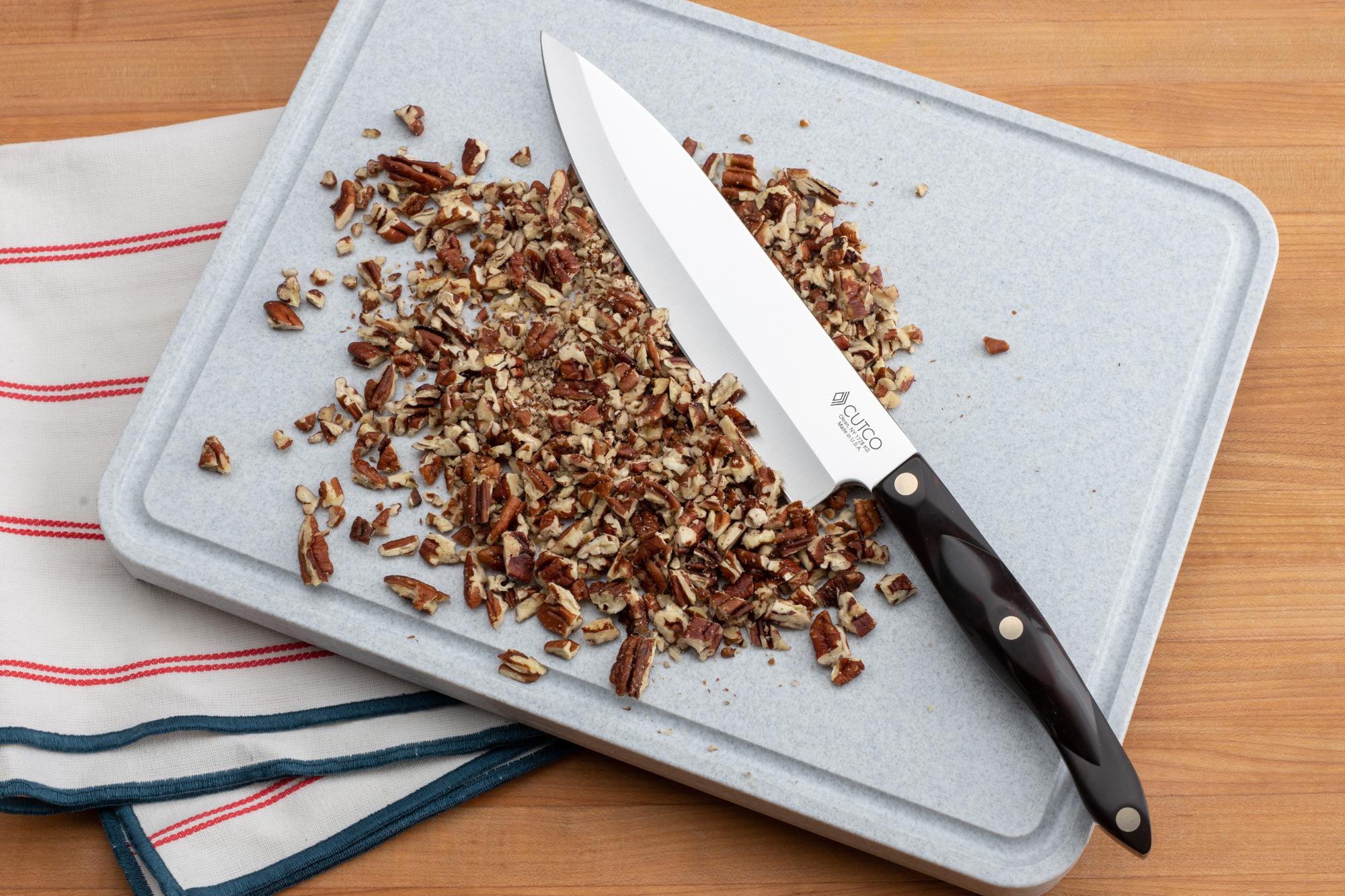 Sure you can toss pecans and other nuts into a food processor to chop them, but while it might be faster, it is more difficult to control the size of the pieces. Learn how to chop pecans with a knife and not only will you have the satisfaction of creating the size pieces you desire, it is actually a bit therapeutic.
I prefer to use Cutco's 7-5/8" Petite Chef knife for this task. Its sharp blade and slightly curved belly allow the knife to easily rock chop over the pile of pecans. Other knives that would work are the 7" Santoku or, if you've only got a few nuts to chop, the 5" Petite Santoku. No matter what knife you choose, it needs to be sharp. A sharp knife can cut cleanly through the nuts so they don't fly all over the place.
Once you learn how to chop pecans with a knife, you'll never use a food processor for this task again. Plus, cleaning a knife is much easier than cleaning a food processor if you ask me.
When chopping pecans and other nuts, use a large cutting board. You need enough surface area to allow the knife to rock chop across the pile of nuts and they will spread out as you cut.
---
How to Chop Pecans with a Knife
1. Place a pile of pecans in the center of a large cutting board and, using a sharp knife with a rounded belly, like the 7-5/8" Petite Chef knife, rough chop the nuts.
2. Scoop the chopped pecans back into a pile in the center of the board.
3. Rest the knife on top of the pile, place your non-cutting hand flat on the back of the blade and, using a rocking motion, run the knife across the pile.
4. Keep scooping the pecans into a pile in the middle of the cutting board and repeat the process until nuts are cut to desired size.