Ultimate Nacho Board
230 days ago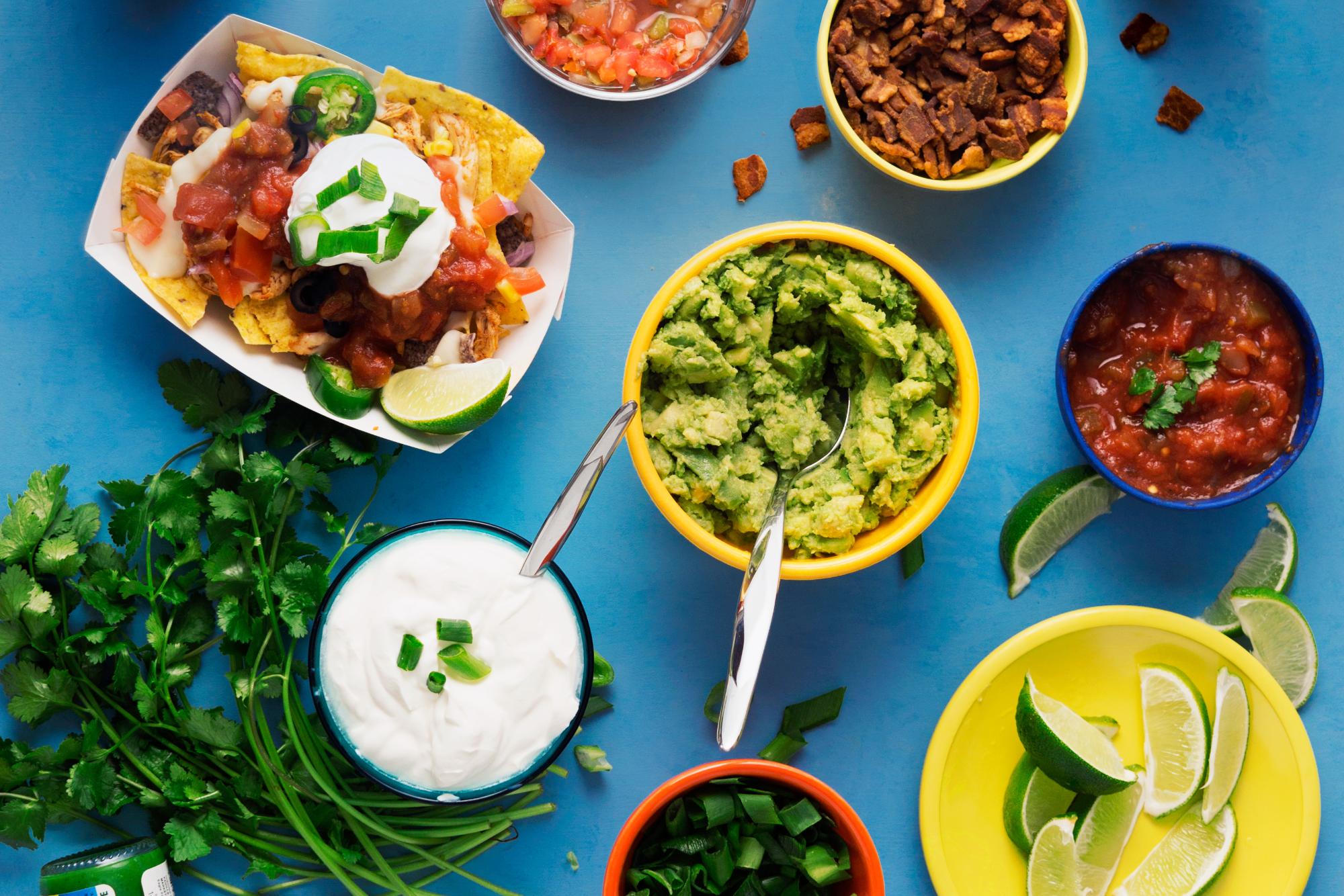 If you're looking to impress your family and friends, create a jaw-dropping Ultimate Nacho Board. It is the perfect way to allow your guests to graze, picking up whichever toppings they prefer.
Start with the basics. Make sure to have plenty of paper food trays. They work much better at holding nachos than a regular paper plate. Also have stacks of napkins handy, because…nachos!
For prepping nachos, these Cutco products come in handy.
7-5/8" Petite Chef: For chopping veggies.
7-3/4" Petite Slicer: For shredding lettuce or cabbage.
Super Shears: To open packaging.
Stainless Serving Forks and Spoons: To allow guests to scoop up the toppings.
Variety is the key to an Ultimate Nacho Board. So here is a visual guide for ideas on what to add.

Here is a list of our favorite ingredients to help get you started.
The chips:
Corn tortilla chips
Blue tortilla chips
Corn chips
The meat:
Seasoned shredded chicken
Seasoned ground beef
Seasoned shredded beef
The cheese:
Nacho cheese
Spicy queso
Shredded cheddar
Cotija
The vegetables and fruit:
Refried beans
Colorful bell peppers
Sliced or diced jalapeños
Red onion
Shredded lettuce
Corn
Black olives
Radishes
Avocado
Black beans
The toppings:
Salsa
Guacamole
Cilantro
Green onions
Lime juice
Sour cream
Hot sauce
Taco sauce