How to Slice Green Onions
2253 days ago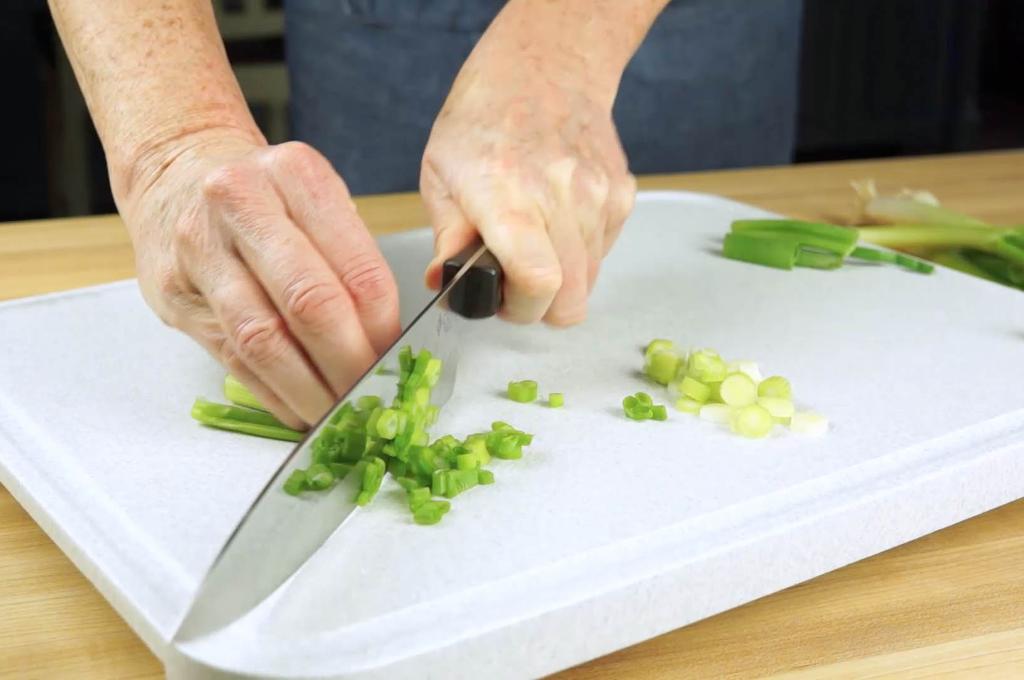 When I was growing up I remember eating green onions right from the garden sprinkled with salt. But, they're not just for munching on, they add a nice oniony flavor to dishes without overpowering them. So learning how to slice green onions will allow you to add a bite of flavor to your recipes.
The entire green onion is edible, but the unique part about them is that depending on what part you're eating, they have a slightly different taste. The green stalks have a milder onion flavor than the white bulb end. However, green onions by their nature have a less pungent flavor than regular onions.
When looking for green onions understand that they are the same thing as scallions and stores may label them differently in their product sections.
Because of their delicate makeup, it's important to use a sharp knife when slicing them so the cuts are crisp and clean without crushing them.
To slice green onions, we recommend using a 7-5/8" Petite Chef or a 9-1/4" French Chef knife with a sharp straight edge. You might also consider using a 7" Santoku or a 5" Petite Santoku. The knife you choose should be sharp to allow for a fluid forward and down motion while cutting on a cutting board.
For most recipes the white and light green parts of the green onion are the more likely parts you'll use. The darker part is great for garnishing.
Be sure to rinse the green onions before slicing them and remove any of the outer slimy or wilted layers.
---
How to Slice Green Onions
Using a 7-5/8" Petite Chef knife, trim off the root end.
Cut the onion in half at the point where the darker green part of the stalk meets the light green.
Using a forward and down motion, with your guide hand tucked into a claw, slice the onion.
Trim off the top off the green stalks.
Using the same motion with the knife, slice the green stalks.