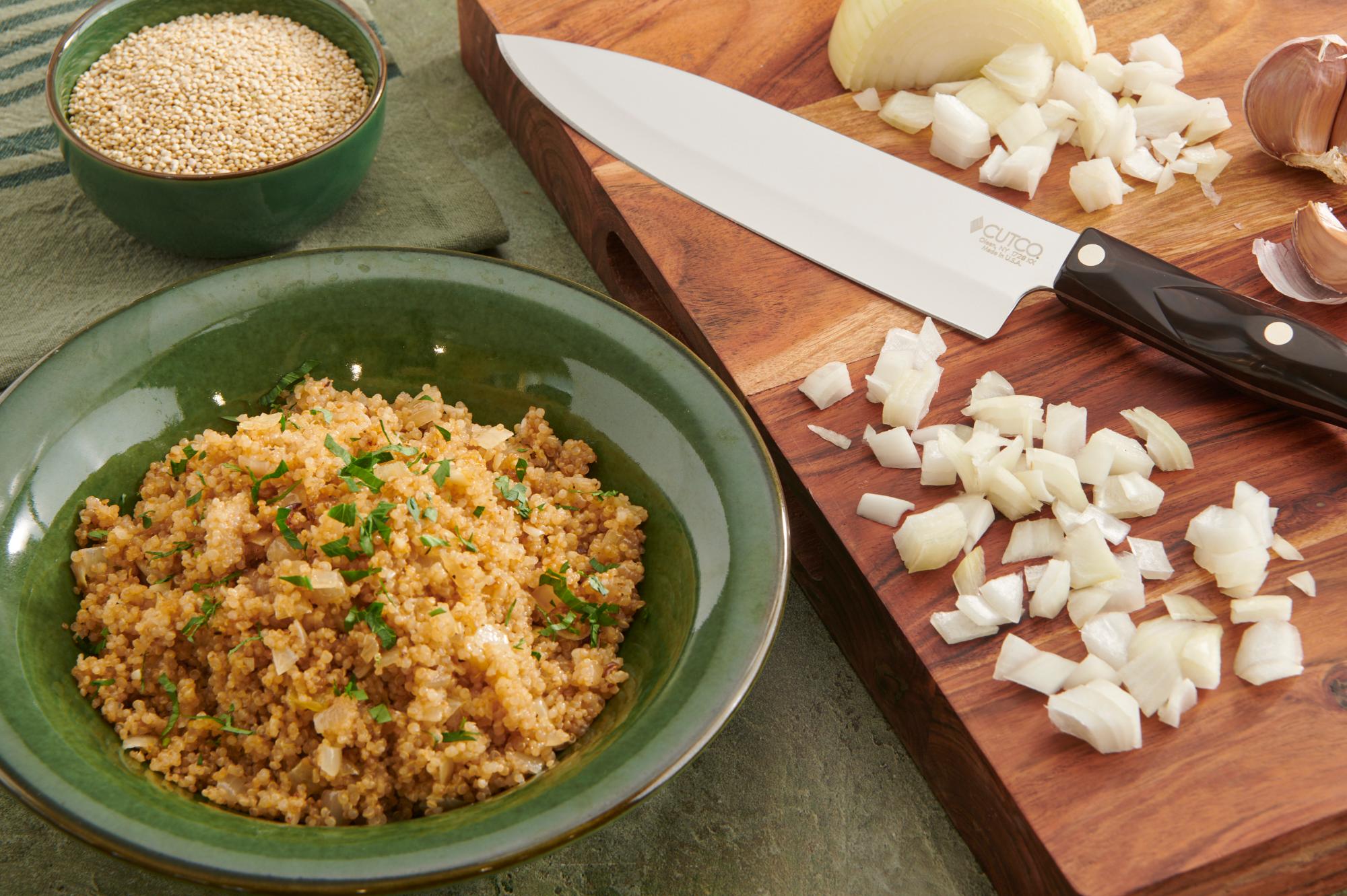 Risotto is traditionally made with Arborio rice, but I wanted to add a new twist, so I used the same technique with quinoa. This ancient grain is a blank canvas and really shines in this Risotto-Style Quinoa recipe.
Preparing the Onions and Garlic
If a recipe has onions and garlic in it, how can you go wrong? This one calls for one cup of chopped yellow onion and two to three cloves of garlic, but you can adjust those amounts to your tasting.
My go-to Cutco prep knife is the 7-5/8″ Petite Chef. It does so much and is ideal for chopping the onions and mincing the garlic.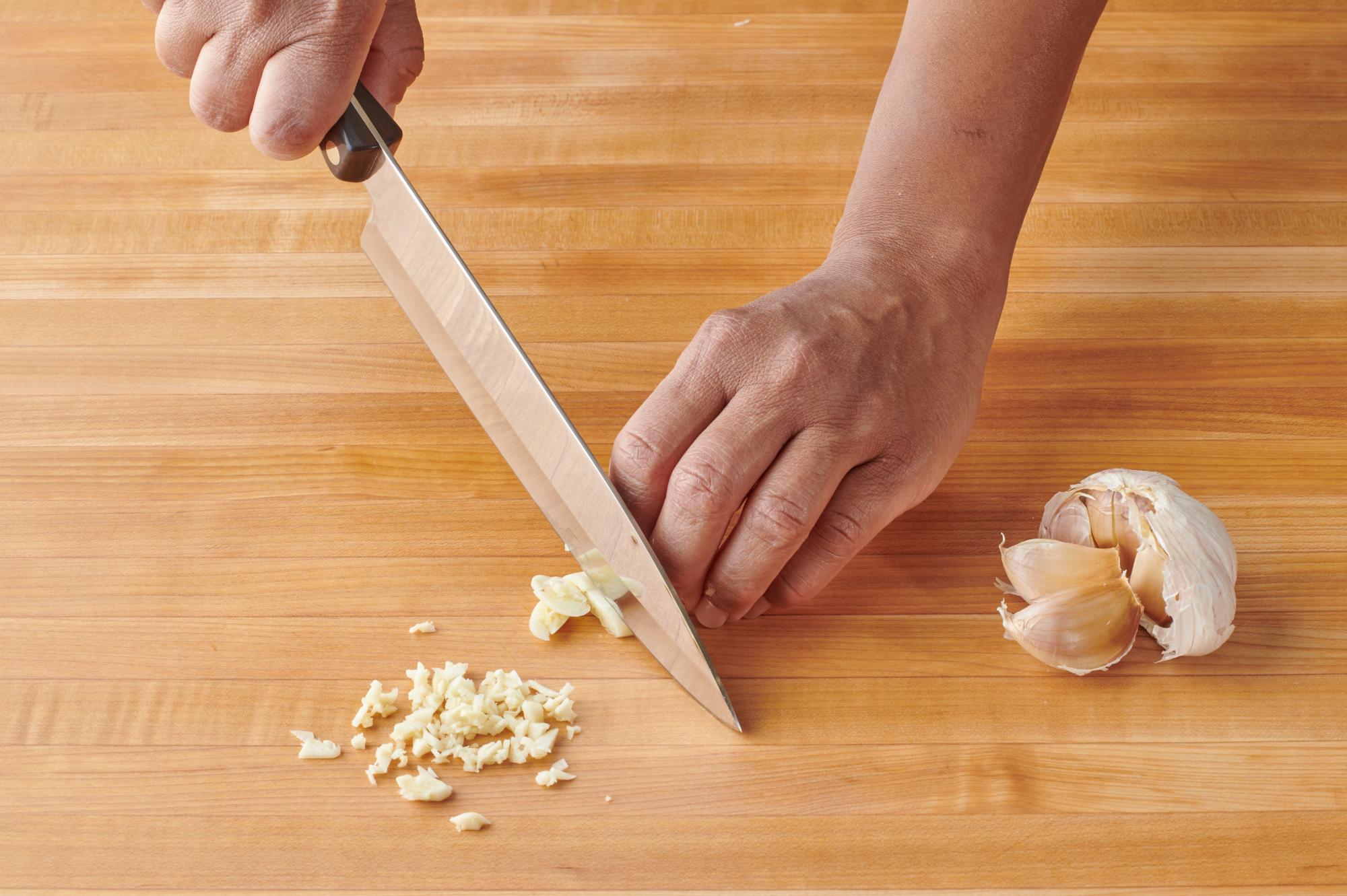 The onions are sautéed in a pan until translucent and then the garlic goes in for just a minute or two. The quinoa is added and toasted as the risotto starts to take shape.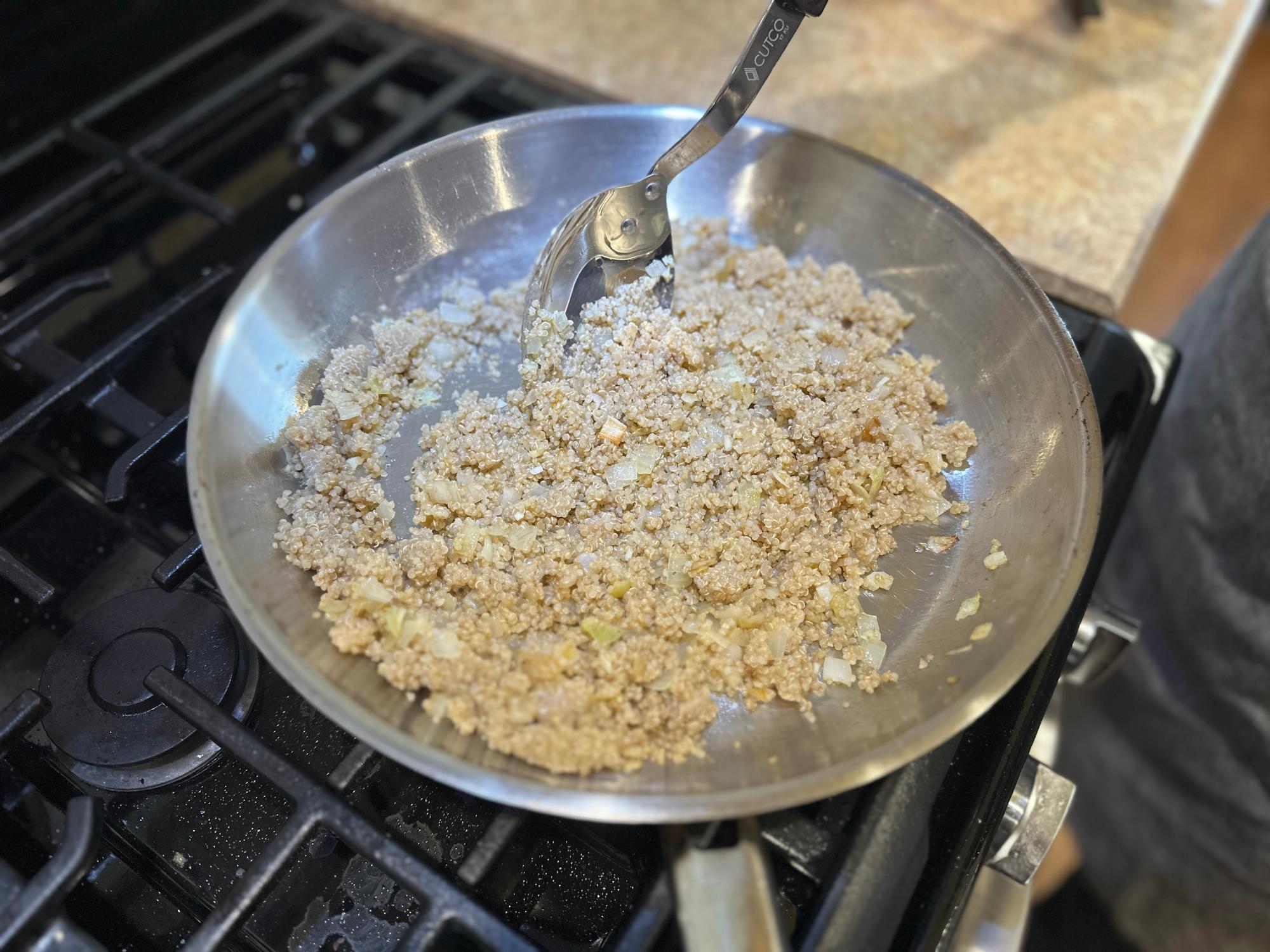 Note that if you're not using organic quinoa, you'll have to rinse it first in a fine mesh strainer.
Making the Risotto-Style Qunioa
Just like traditional risotto, this recipe calls for ladling in hot chicken or vegetable stock a little at a time. Cutco's Ladle holds about a half cup of liquid, so if using that, ladle in about a half a scoop each time.
Keep stirring and once the liquid is just about dissolved, add another scoop. Be careful not to allow the liquid to fully dry up.
Continue stirring and adding liquid in the same fashion until the grains are translucent and the germ has spiraled out from the grain.
Quinoa is a protein-packed superfood and a good source of fiber, making it a wonderful way to switch-up from your daily serving of rice or potatoes.
Serve it as is or top with grated Parmesan cheese or freshly chopped herbs.
Ingredients
2 tablespoons olive oil
1 cup chopped yellow onion (or type of onion you prefer)
2 to 3 garlic cloves, minced
1 cup quinoa (if not organic, rinse off in a fine mesh strainer)
2 cups (or a little extra) chicken or vegetable stock
Sea salt and black pepper, to taste (be careful because of the stock)
Directions
In a medium sauté pan over medium heat, add the oil and onions, Cook them until translucent.
Add the garlic and continue to cook for an additional 1 to 2 minutes.
Pour in the quinoa and stir until toasted.
Meanwhile, in a small sauce pan, put your stock on a low simmer. Once heated, add a quarter-cup at a time to the quinoa until the liquid is just about dissolved, but never dry.
Continue stirring and adding the stock to the quinoa pan until the grains are translucent and the germ has spiraled out from each grain.
Taste and add salt and pepper as desired.
Recommended Tools