How to Dice Yellow Squash
1274 days ago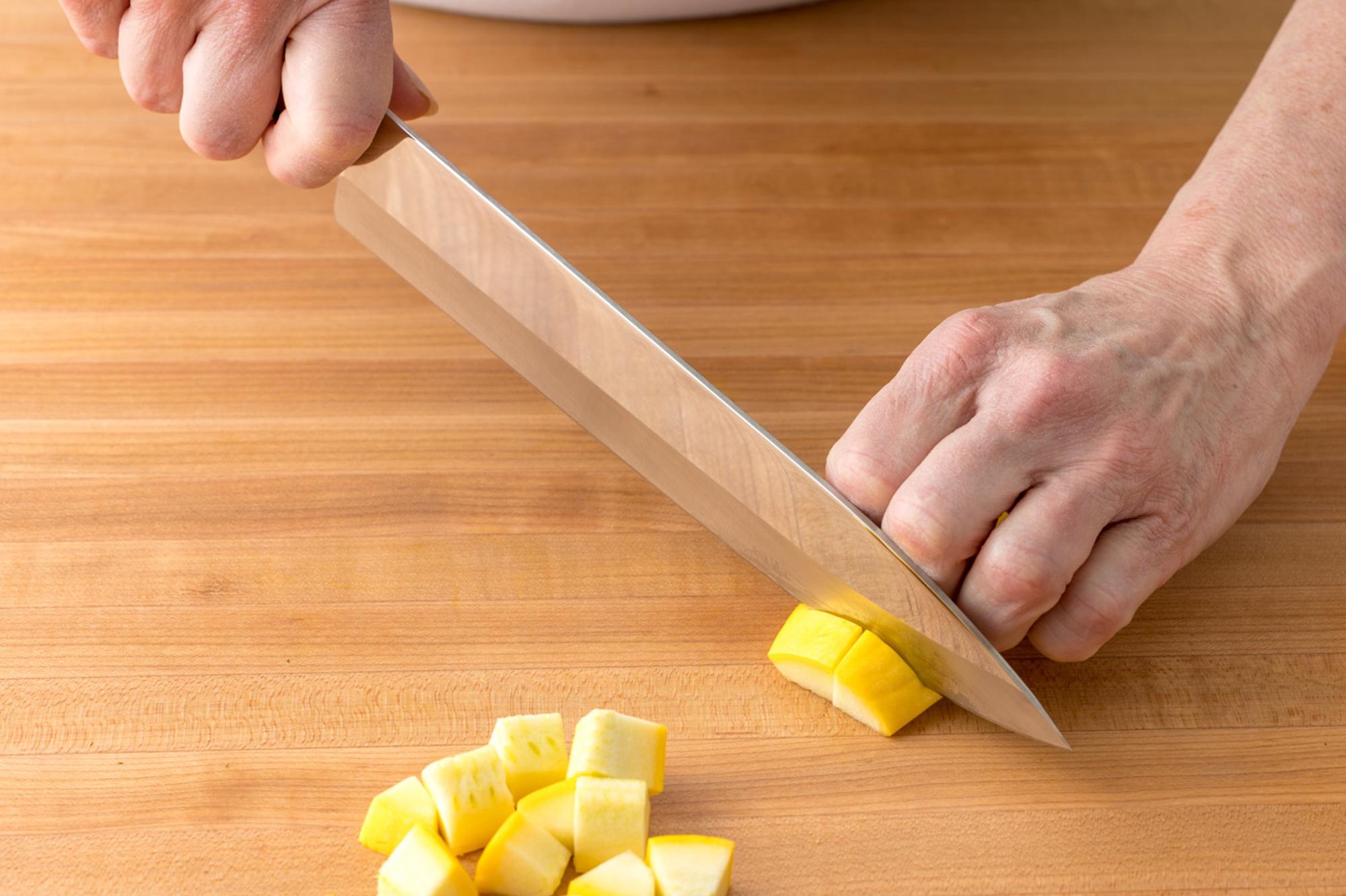 Dicing yellow squash is pretty straightforward, but as with any cutting technique, there is a safe and efficient way to do it.
When cutting summer squash, use the right size knife for the job with the right type of blade. A 9-1/4" French Chef knife is a good choice for the task. Its blade is long enough to slice through the length of the squash and its sharp straight-edge blade smoothly cuts through the thick skin and delicate flesh without wavering. The slightly rounded belly of the knife also allows for smooth dicing, using a forward and down motion.
Keep in mind that dicing the yellow squash to a uniform size will allow the pieces to cook more evenly, especially if you're grilling or roasting them.
This method has you removing the seeds, but it's not necessary. It's more of a preference, based on what you're cooking.

How to Dice Yellow Squash
Use a 9-1/4" French Chef to trim off the ends.
Cut the squash in half lengthwise, then lay the halves flat on the cutting board and cut in half lengthwise again to create quarters.
Cut the quarters in half crosswise, rest on a flat side and angle the knife to cut out the seeds.
Cut the seeded pieces in half lengthwise, then rotate and cut crosswise to dice.