How to Cut Watermelon
1951 days ago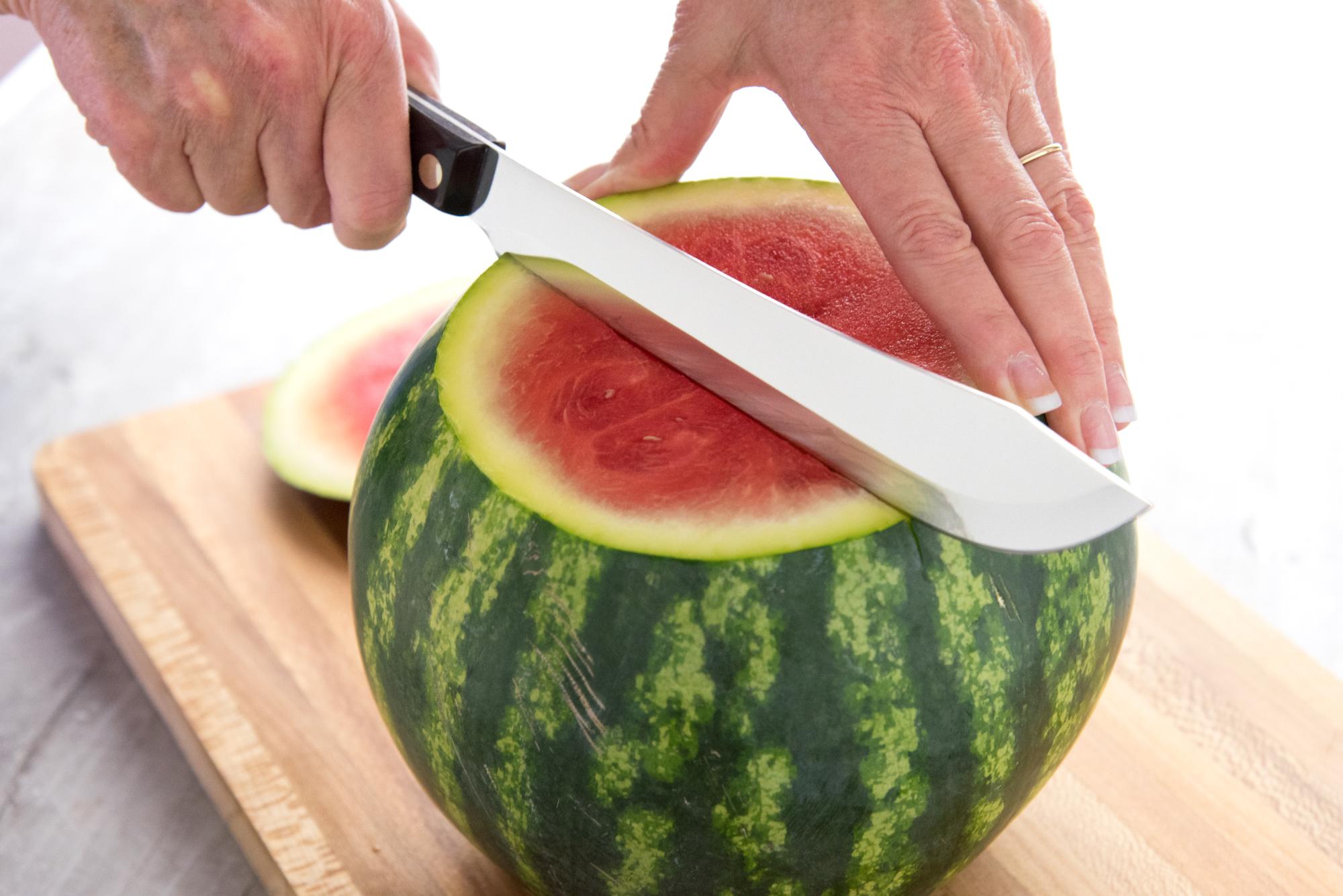 Cutting something oblong or round into cubes can sometimes be a bit daunting. It just doesn't make sense and you seem to always end up with little bits of whatever you're cutting that get tossed in the scrap pile.
Cooking instructor Barbara Snow showed us an easy trick for cutting a watermelon into even cubes and it's really not that hard.
When cutting a large fruit like watermelon, it's important to use the right size knife so that the blade can slice through the entire length. Barbara used a Butcher Knife with its long, sharp blade to cut the watermelon into quarters. Then, for the more intricate cutting, she switched to a 6-3/4" Petite Carver, which is easier to maneuver around the fruit.
What's great about this watermelon cutting technique is that it does a great job of getting the most fruit from the rind. It also allows you to make even cubes of watermelon for salads, salsas and kabobs.