A Guide to Common Spice Substitutions
324 days ago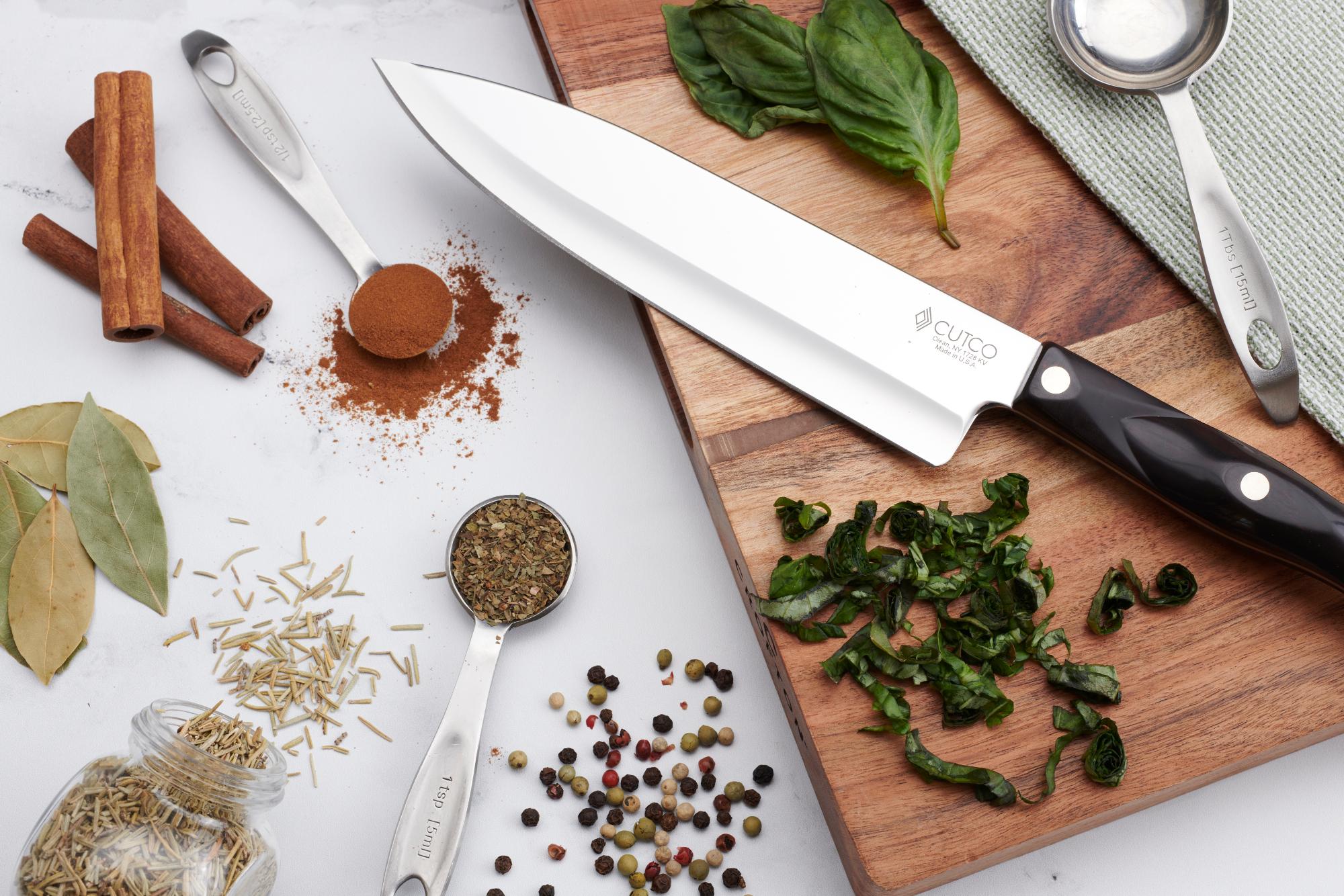 Have you ever been in the middle of making a dish and you go to your spice cabinet only to realize, you're out of a key spice? This happens to me more than I care to admit because I'm positive I have that dried oregano or cumin in my collection, forgetting that I had used it previously. The wonderful thing about cooking is that it's about the process of creating. For me, that means spice substitutions and changing the flavors ever-so-slightly.
Also, let's be honest, if your spice collection is anything like mine, you have spices that you've only used once! I usually try to find something else to do with a less popular spice as I hate wasting money, but it's not always possible. So, figuring out spice substitutions can save your dish and wallet.
This list is by no means exhaustive, but it covers the basics when you're in a pinch. All of the spices listed are dried or ground. We also have a note at the bottom regarding substituting fresh herbs for dried.
Common Spice Substitutions
Allspice: Ground cinnamon or a dash of ground nutmeg or ground cloves are great substitutes.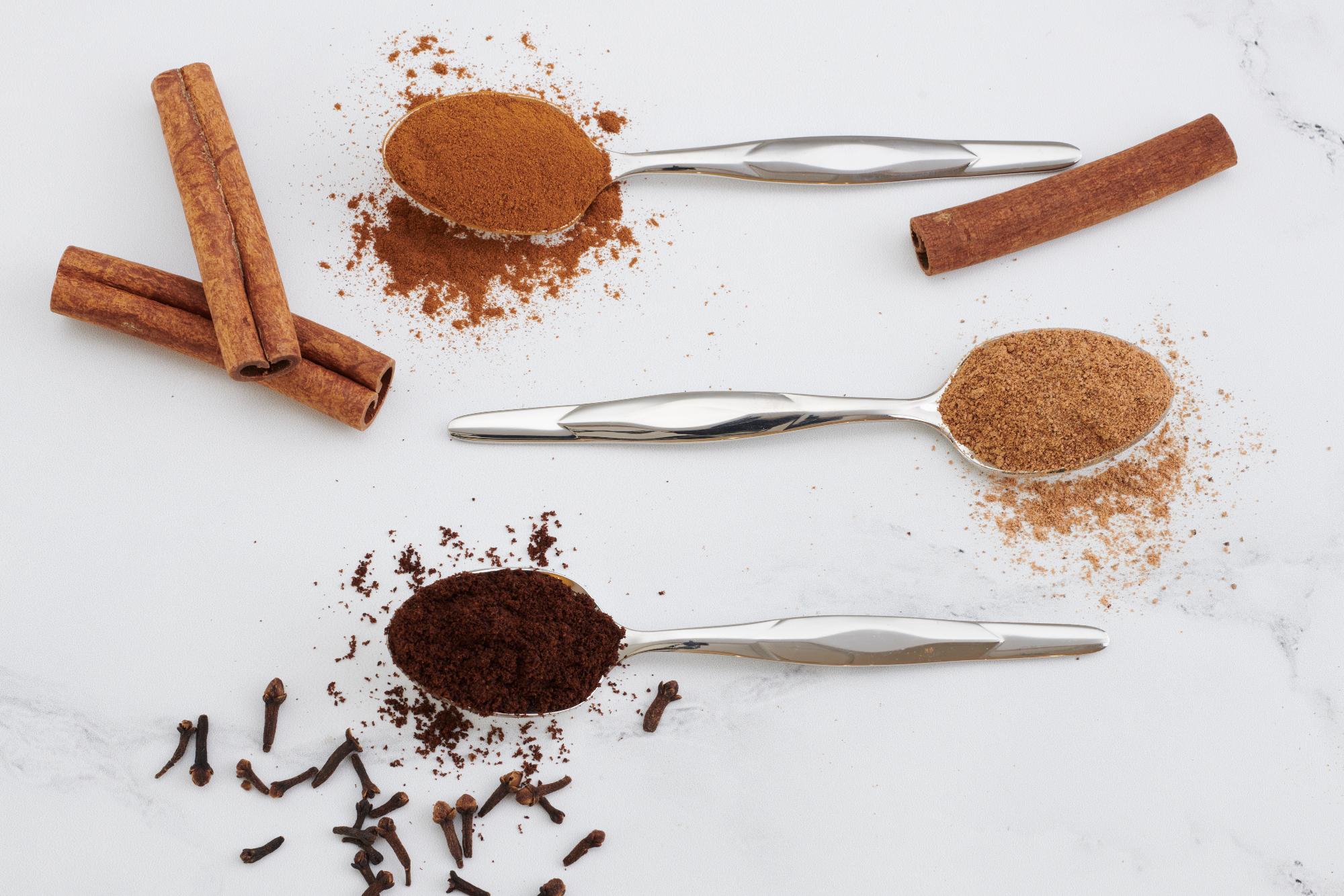 Aniseed: Use fennel seed instead or even a few drops of anise extract if you have that on hand.
Basil: Substitute an equal amount of dried oregano or thyme.
Bay leaf: Not the exact flavor, but you can substitute 1/4 teaspoon dried thyme or oregano for 1 bay leaf.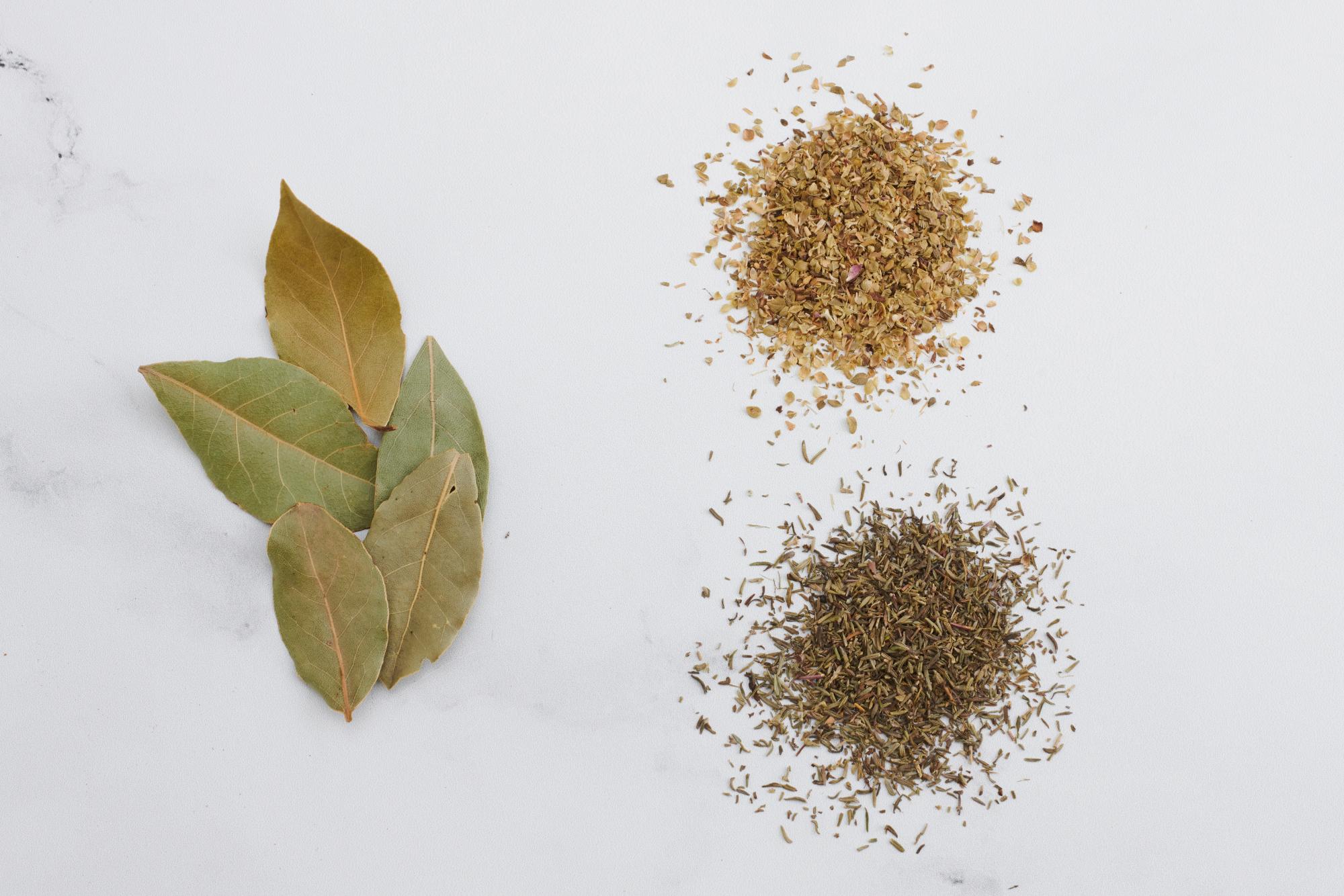 Cardamon: Use ground ginger as a substitute for this less-utilized spice.
Chili powder: Hot pepper sauce (just a dash) plus a bit of dried oregano and ground cumin is an excellent alternative.
Cinnamon: While a common spice, sometimes you run out, so a quick substitute is 1/4 teaspoon ground nutmeg or allspice for 1 teaspoon of cinnamon.
Cloves: There are many alternatives for this such as ground allspice, cinnamon or nutmeg.
Cumin: An excellent substitute for cumin is chili powder, in an equal amount.
Dill (weed or seed): Tarragon is a great substitute, especially in seafood dishes or dressings.
Ginger: Ground allspice, cinnamon, mace or nutmeg will lend a similar flavor to ginger.
Italian seasoning: Because Italian seasoning is a blend of spices, you can use one of the individual spices or a mixture. The best mixture is dried basil, oregano and rosemary.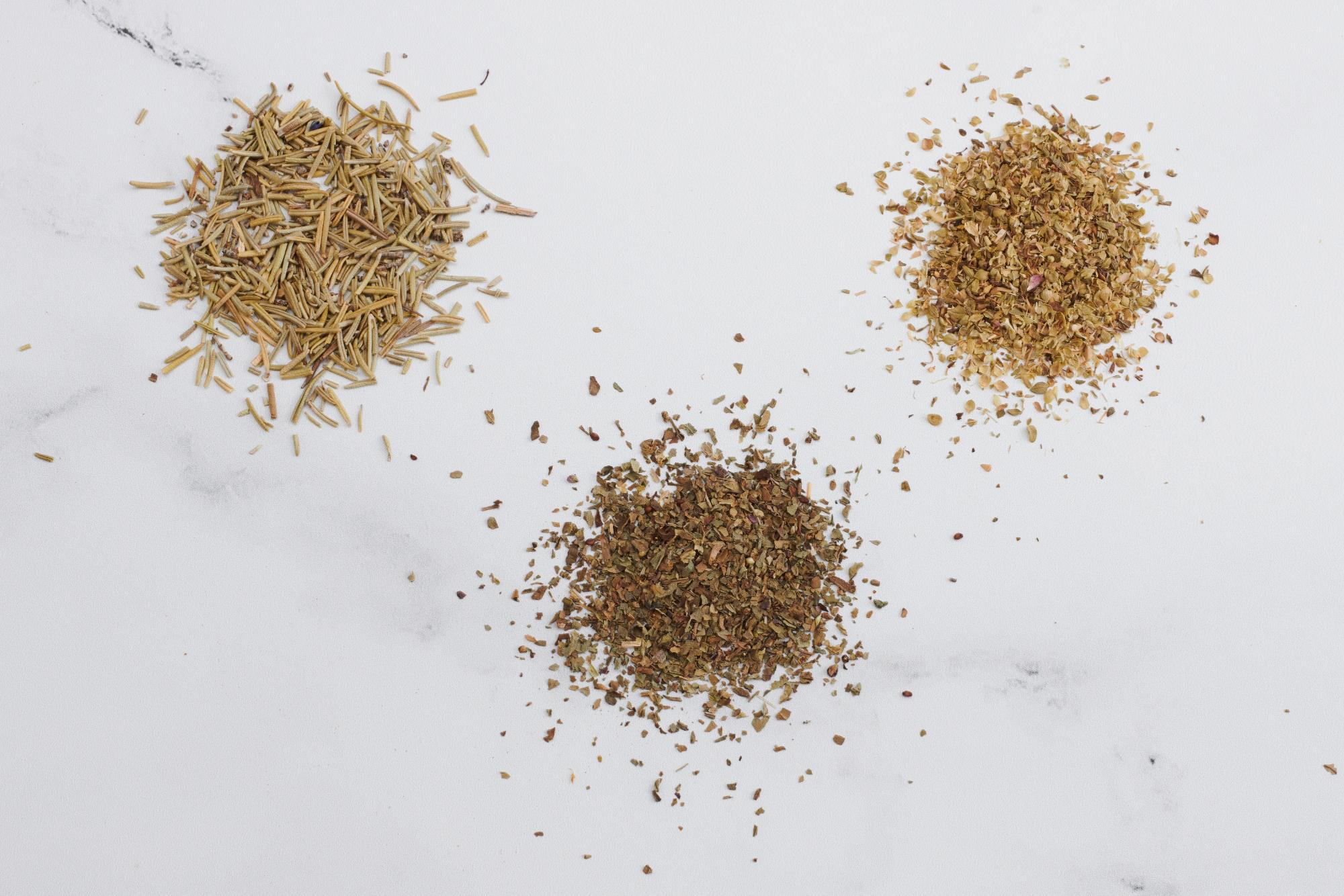 Marjoram: Not common to have, so use dried basil or thyme instead.
Mint: Dried basil, marjoram or rosemary work best when trying to mimic the flavor of mint.
Mustard, dry: If a recipe calls for dry mustard, substitute 1 tablespoon prepared mustard for every 1 teaspoon of dry mustard.
Nutmeg: Similar in flavor, ground cinnamon or ginger are good substitutes for nutmeg.
Oregano: No surprise that dried thyme or basil will work in place of oregano.
Parsley flakes: Similar in flavor, dried basil, oregano or tarragon can substitute easily for parsley.
Poultry seasoning: This seasoning is a blend of herbs and spices so if you don't have this on hand, make your own. Combine dried sage plus some dried thyme, marjoram, savory, ground black pepper and dried rosemary.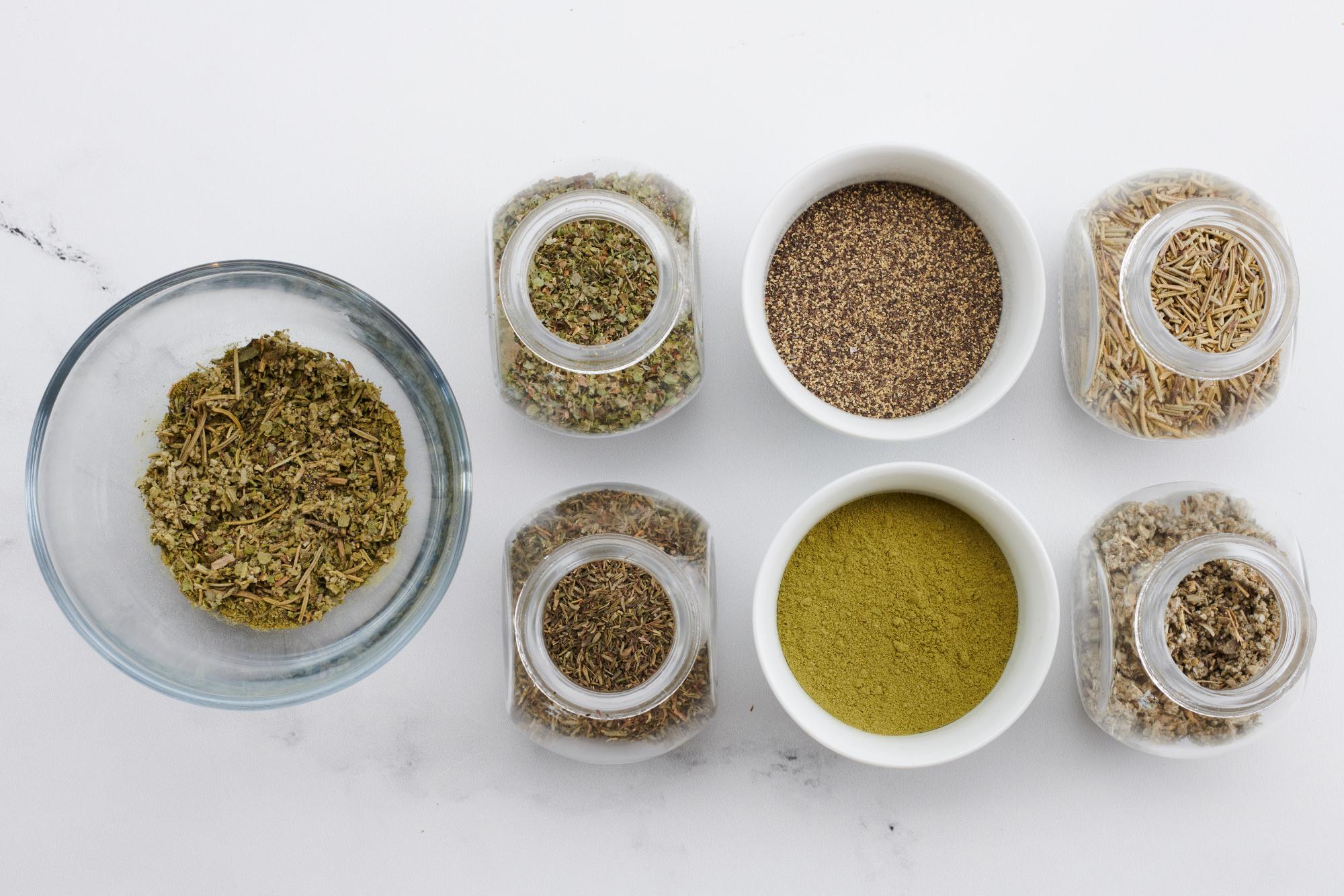 Pumpkin pie spice: If a recipe calls for 1 teaspoon of pumpkin pie spice, you can instead substitute 1/2 teaspoon ground cinnamon plus 1/4 teaspoon ground ginger, 1/4 teaspoon ground allspice and 1/8 teaspoon ground nutmeg.
Red pepper, crushed: Use a dash of bottled hot pepper sauce or some black pepper.
Rosemary: Common substitutions include dried thyme, tarragon or savory.
Saffron: Rather than replace the flavor, in this instance you're replacing the color by adding a dash of ground turmeric.
Sage: Poultry seasoning, dried savory, marjoram or rosemary are alternative spice substitutions for sage.
Savory: Savory has elements similar to marjoram and thyme, so dried thyme, marjoram or sage can make an excellent substitute.
Tarragon: Not something you'll necessarily have in your spice cabinet, so use a dash of fennel seed or aniseed instead.
Thyme: Similar in flavor, dried basil, marjoram, oregano or savory will work in place of thyme.
Fresh Herbs vs. Dried Herbs
If your recipe calls for fresh herbs and all you have are dried, no problem! The basic rule is that for any herb, substitute 1 teaspoon of dried herb for 1 tablespoon fresh herb (or vice versa). The dried herbs have a more intense flavor, so you need less in a recipe than fresh.
So, for example, if the recipe calls for fresh chopped basil and all you have is dried, substitute 1 tablespoon of fresh basil with 1 teaspoon of dried basil.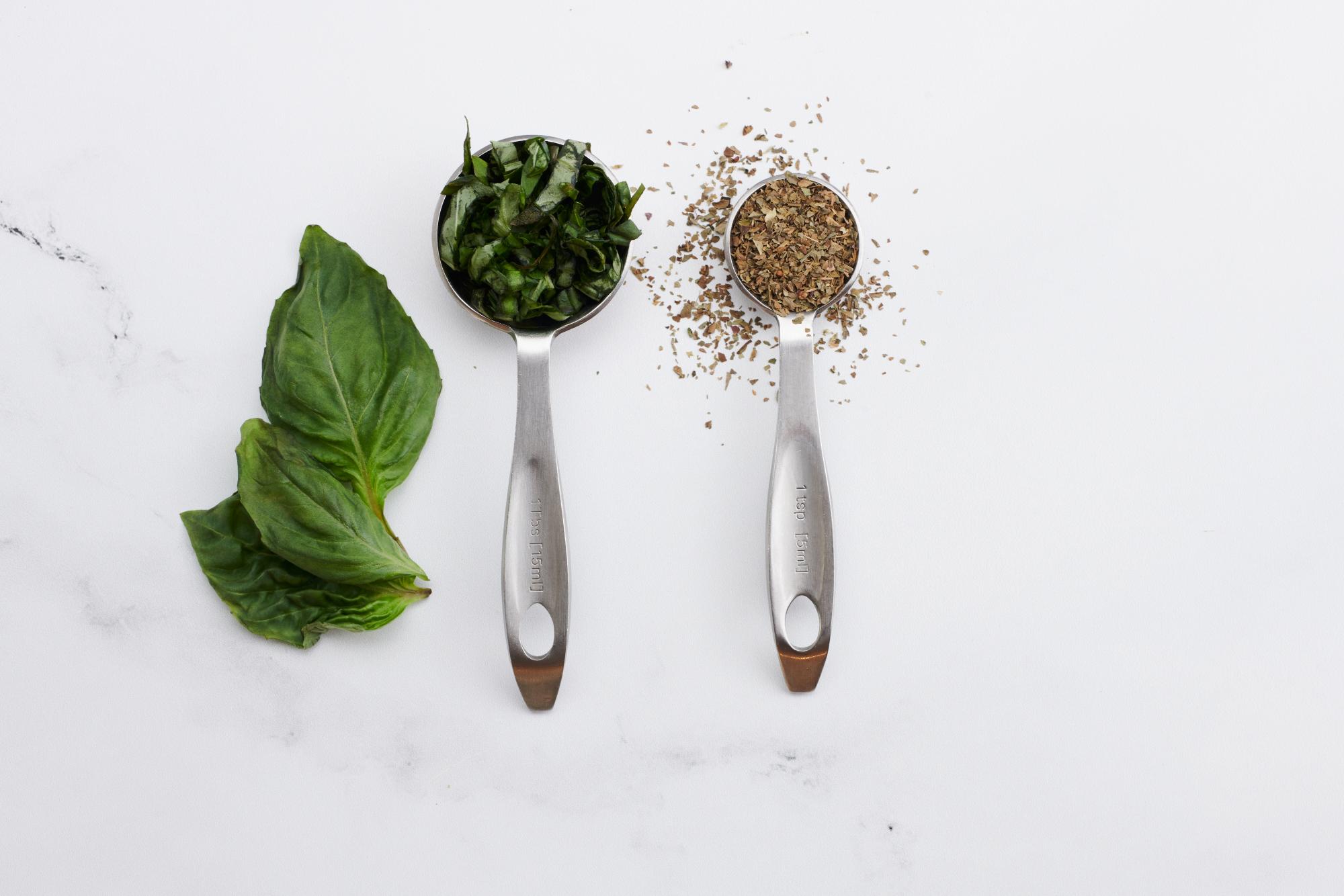 Remember, cooking is not an exact science (unlike baking), so feel free to explore and try different spices. You may actually discover a new flavor combination you prefer.