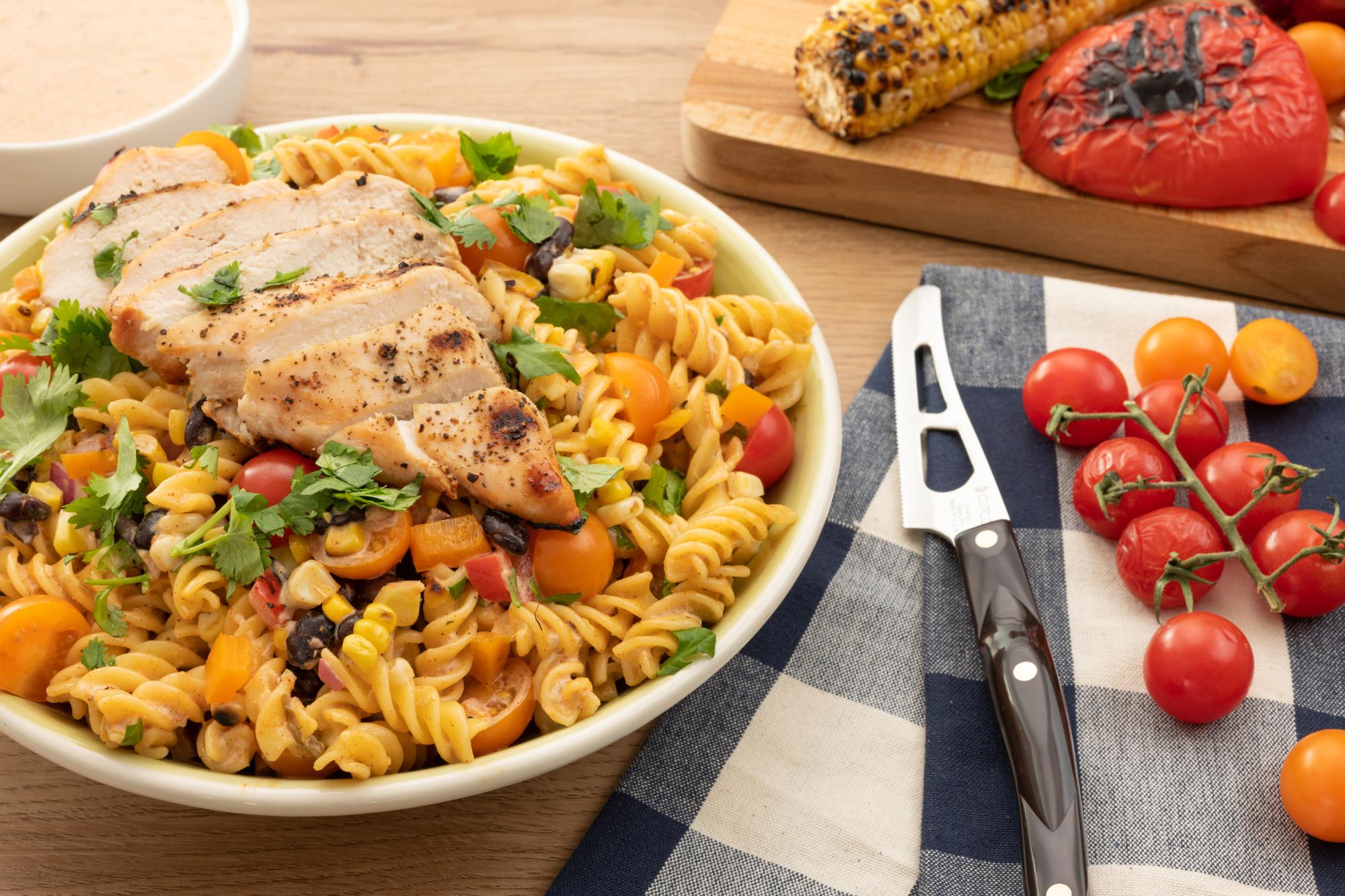 When I'm grilling or using my smoker, if I've got extra space, I'm using it for additional meal prepping. It sure can make life easier on those busy days where all of the sudden 5 or 6 o'clock sneaks up on you and you realize you've got hungry mouths to feed.
This Grilled Veggie Tex-Mex Salad is inspired by my love for Mexican flavors. The refreshing cilantro and lime, the charred street corn, black beans, cumin and all those other ingredients come together like a perfect fiesta.
Believe it or not a cheese knife comes in pretty handy for making this salad. The Cutco Mini Cheese Knife with its smaller blade is just the right size for slicing cherry tomatoes.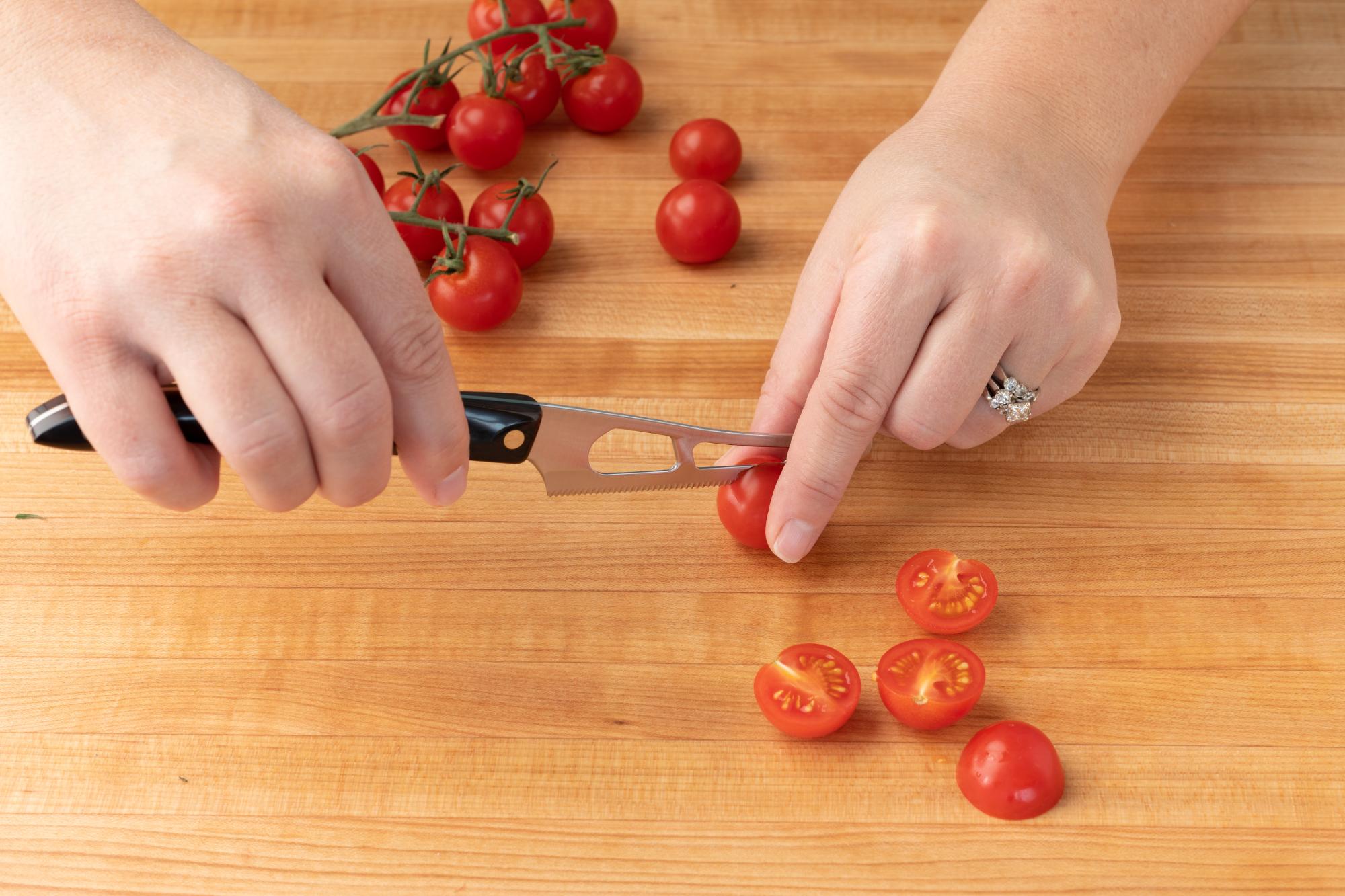 For the rest of the knife prep, use a Vegetable Knife to chop the peppers and onions and then use its wide blade to scoop them up and toss them in the bowl.
The Trimmer is handy for easily slicing or cubing the grilled chicken.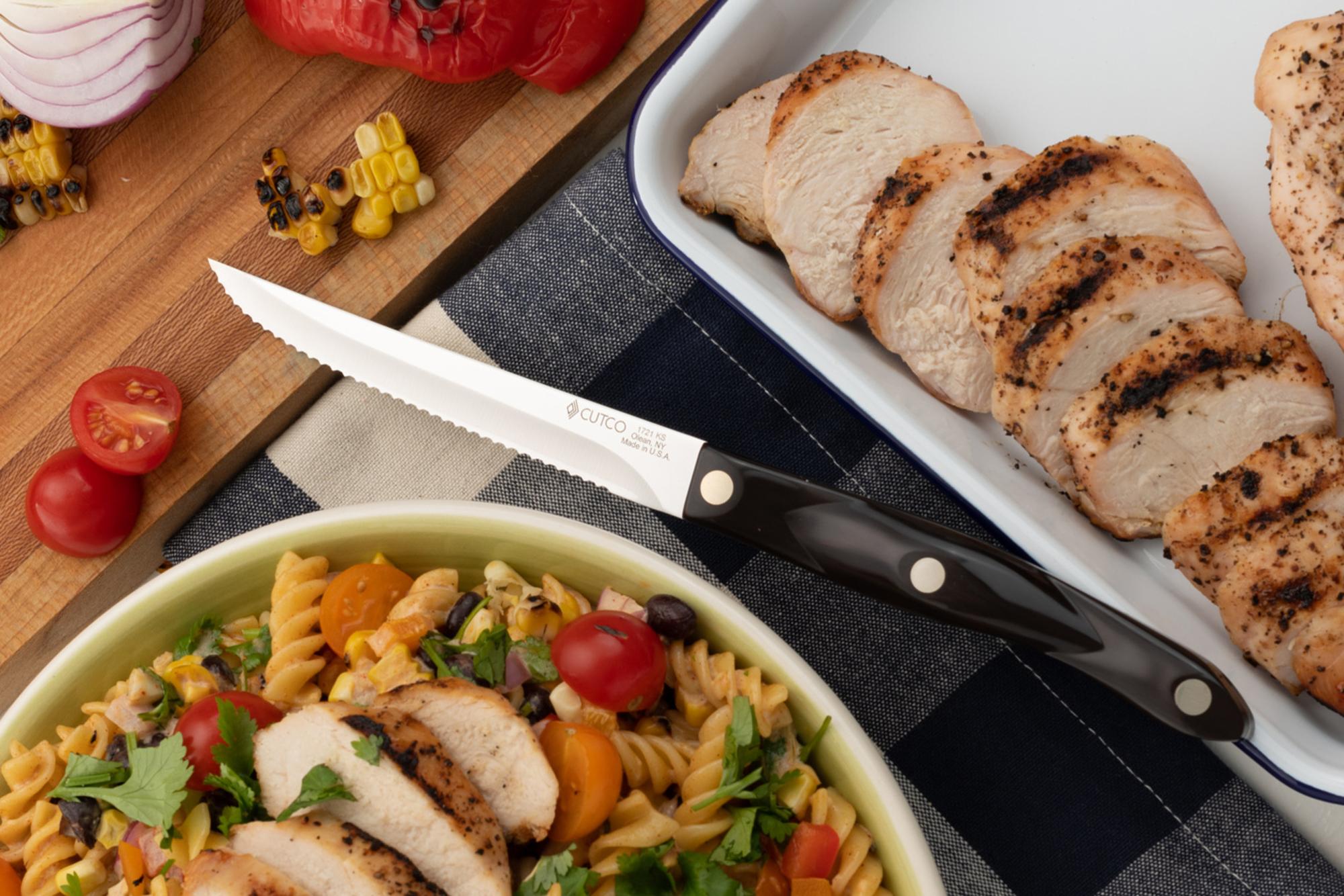 I love whipping up this dish for any potluck because it's not just a typical pasta salad. It's unique and filling and will for sure be the first one that's gobbled up. The bonus is, it can come together pretty quickly especially if you've done the grilling previously.
I love to use leftover grilled meat in it. It's pretty simple, but is bold in flavor. It's a fantastic dish to have in the fridge for a quick dinner.
Ingredients
Salad:
1 pound of pasta, fusilli
Spicy Ranch Dressing (see below)
3 grilled peppers, diced
4 small corn-on-the-cob, grilled and cut off the cob
12 cherry tomatoes, halved
1/2 red onion, chopped
1 can (15.5 ounces.) of drained and rinsed black beans
Chopped cilantro, to taste
3 grilled chicken breasts, sliced or cubed
Spicy Ranch Dressing:
1 cup mayonnaise
1 jar (16-ounce) of green salsa
1 packet of dry ranch dip mix (or do 2 teaspoons garlic salt 2 teaspoons onion salt)
1 tablespoon cumin
2 teaspoons smoked paprika
1-2 teaspoons chili lime seasoning
Directions
Make the dressing: Add all ingredients into blender and blend until smooth. Set aside.
Prepare pasta according to package instructions until al dente, drain and rinse in cold water.
Stir the Spicy Ranch Dressing into pasta and then add in toppings and toss together.
Add in any extras as you desire.
Recommended Tools