Best Knives for Cutting Fruit
97 days ago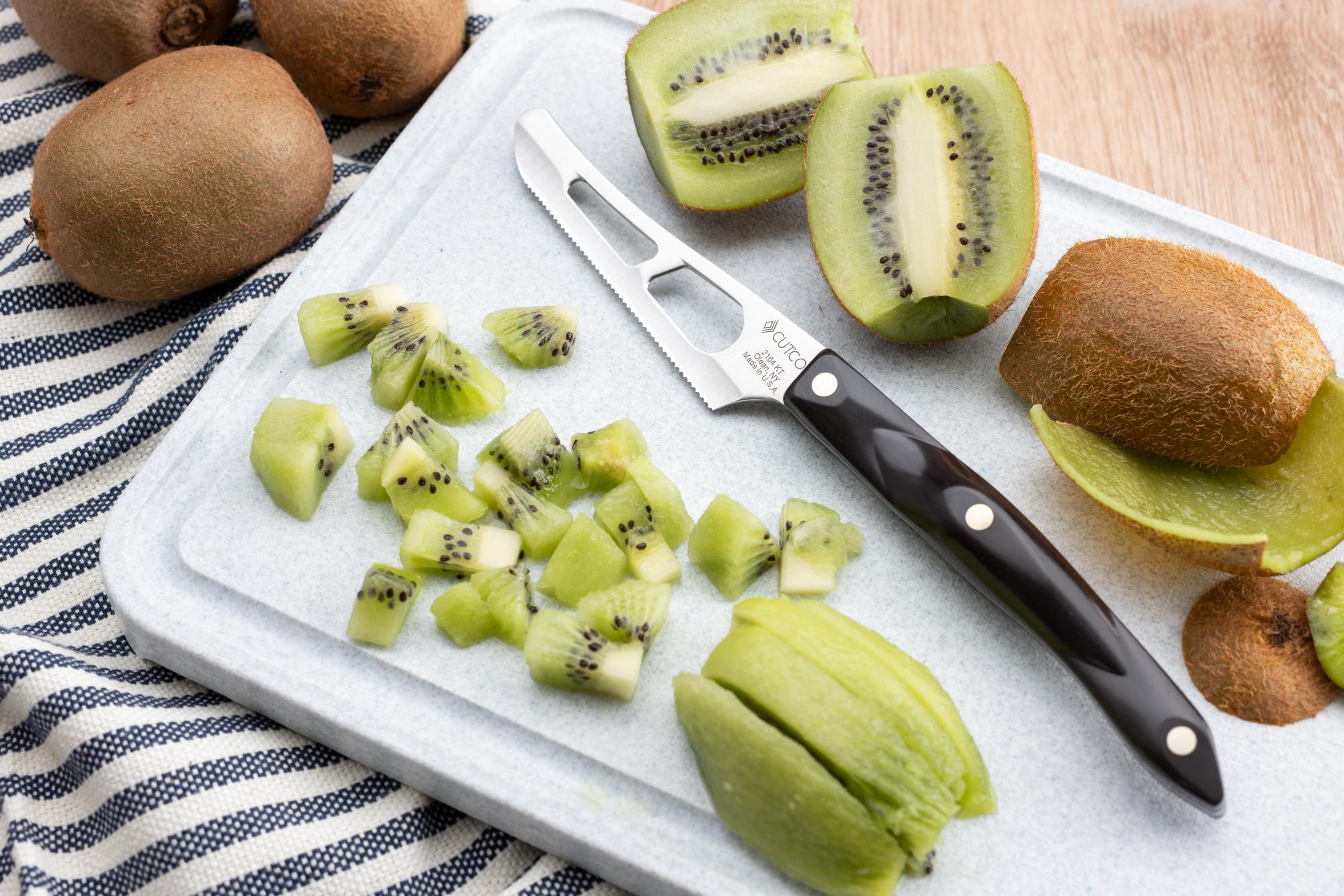 Trying to make sense of what knife to use for fruit is sometimes confusing because there are so many options. To help sort it out, here are our recommendations for the best knives for cutting fruit.
First and foremost, whatever knife you're using should be sharp and comfortable to hold. Because most fruits are small- to medium-sized, those features will make the knife easy to maneuver without wavering.
Paring Knives
If there's one knife that was made for cutting fruit, it's the paring knife. Cutco has a variety of styles and all are great fruit knives.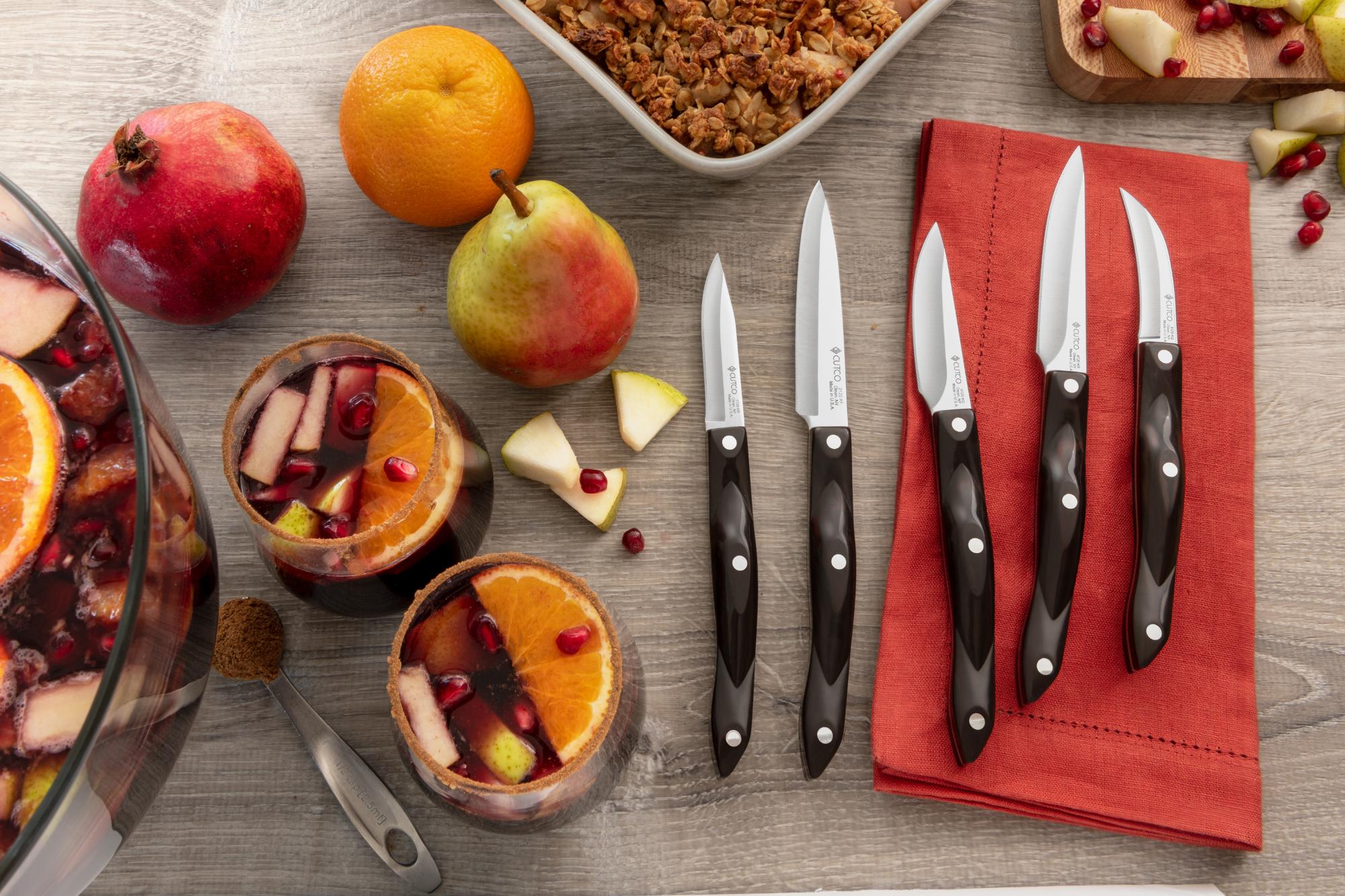 Use paring knives for things like hulling strawberries, peeling peaches and slicing kumquats.
Sharpness is the most important quality in a paring knife. It should be sharp enough to move easily through whatever it's cutting without slipping. Not only does sharpness provide better results, it makes the knife safer to use.
A comfortable handle is also essential, since it allows you to hold the knife firmly while working with smaller foods.
Utility Knives
Utility knives are a category that I sometimes feel is overlooked when talking about the best knives for cutting fruit. They have so many uses, but fruit isn't always the first one that comes to mind.
Just like the paring knife, a utility knife should be comfortable to hold and sharp. It should also have a blade that's long enough to cut medium-sized fruit like apples, grapefruit and mangos.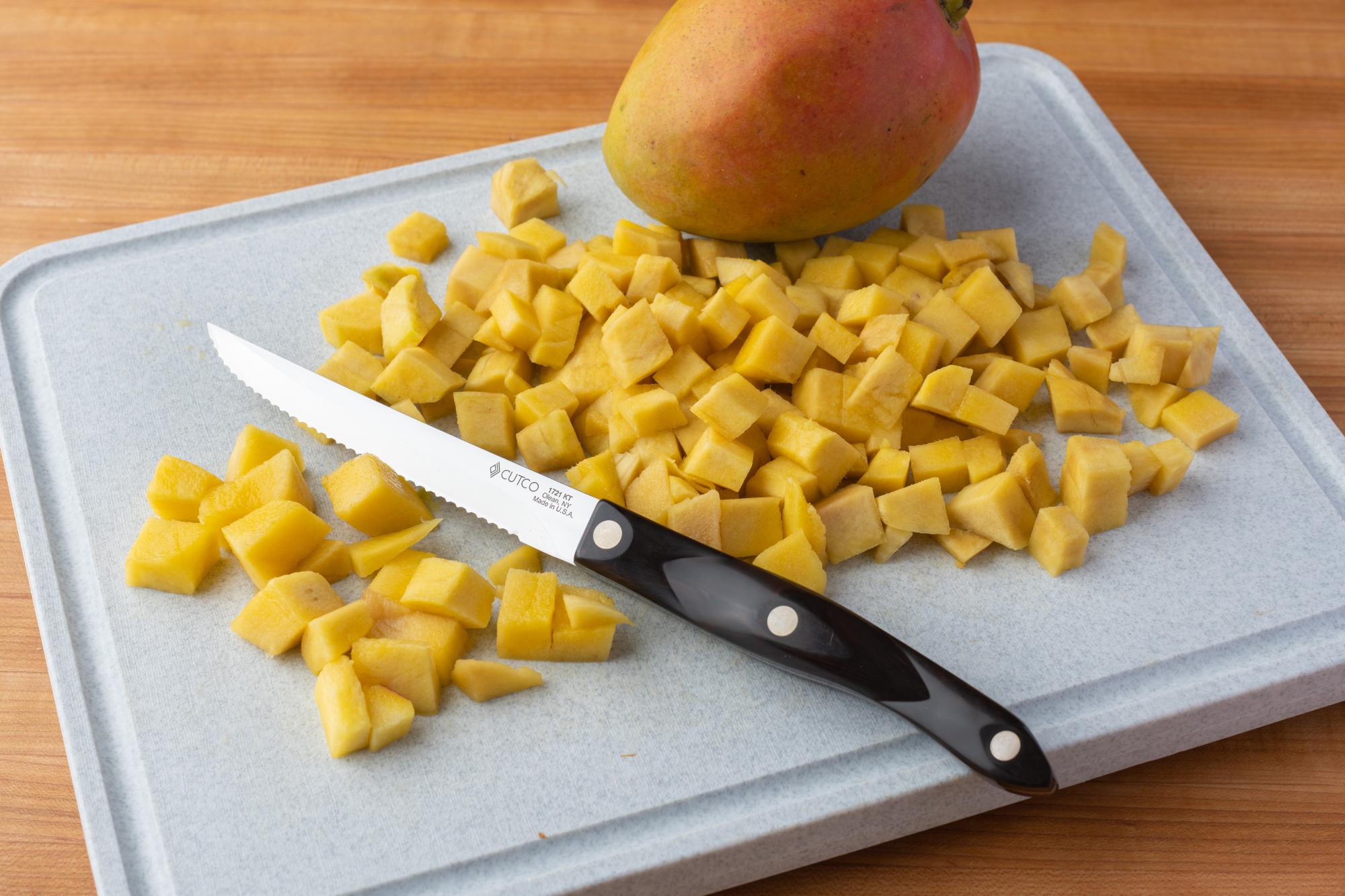 While the Trimmer is Cutco's go-to as a utility knife, I would also place the 4″ Paring Knife and 6-3/4″ Petite Carver in this category.
Larger Knives
When we talk about knives for cutting larger fruit such as melons, papaya and pineapple, many all-around prep knives come into play, like a 9″ Carver, Butcher Knife and 7-5/8″ Petite Chef knife.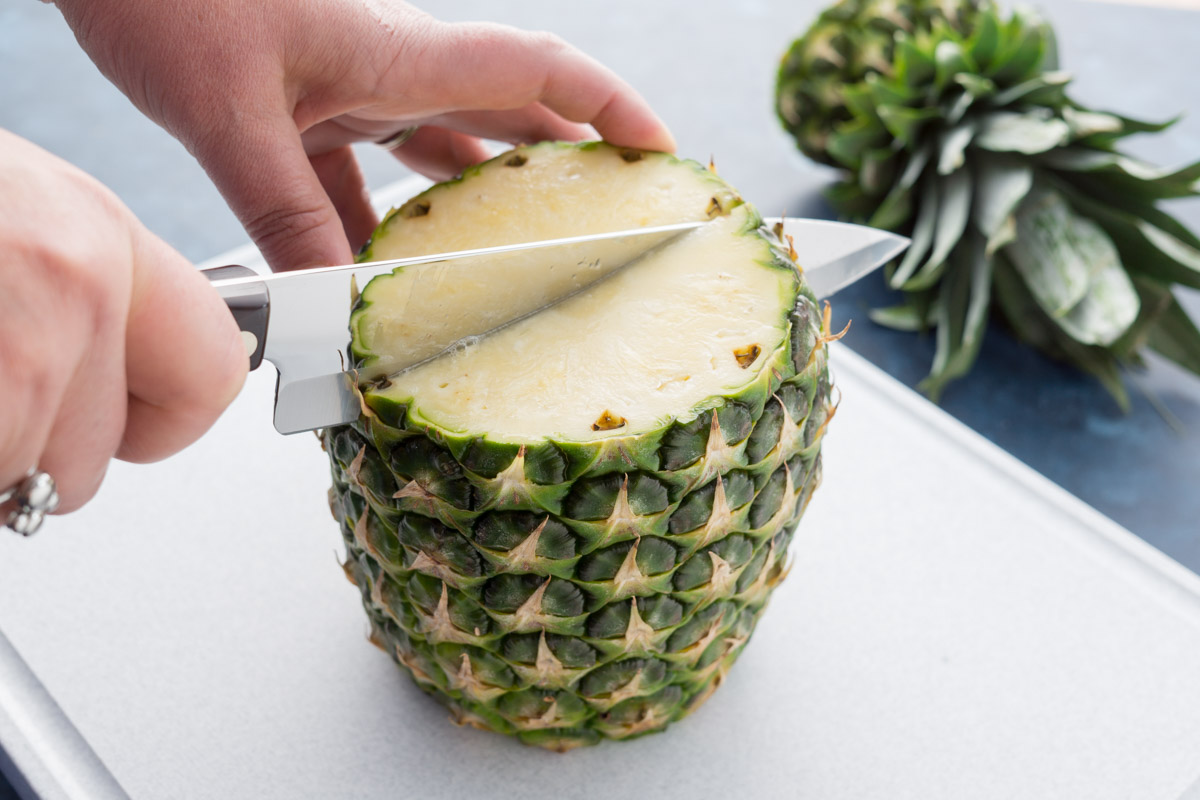 As with all the other knives recommended for fruit, in this category sharpness and comfort continue to be important attributes. For larger fruits, these knives have longer blades and some have a little heft to them to help cut through thick-skinned fruit like watermelon or cantaloupe.
Other Knives for Cutting Fruit
We always advocate for using the right knife for the right job and there are some knives that are great for cutting fruit that might surprise you.
The Mini Cheese Knife is a prime example. This little guy honestly could be called a fruit knife. Its sharp Micro Double-D™ edge blade is designed for smooth cutting and the holes along the blade keep food from sticking. This knife is great for slicing lemons, strawberries and kiwi.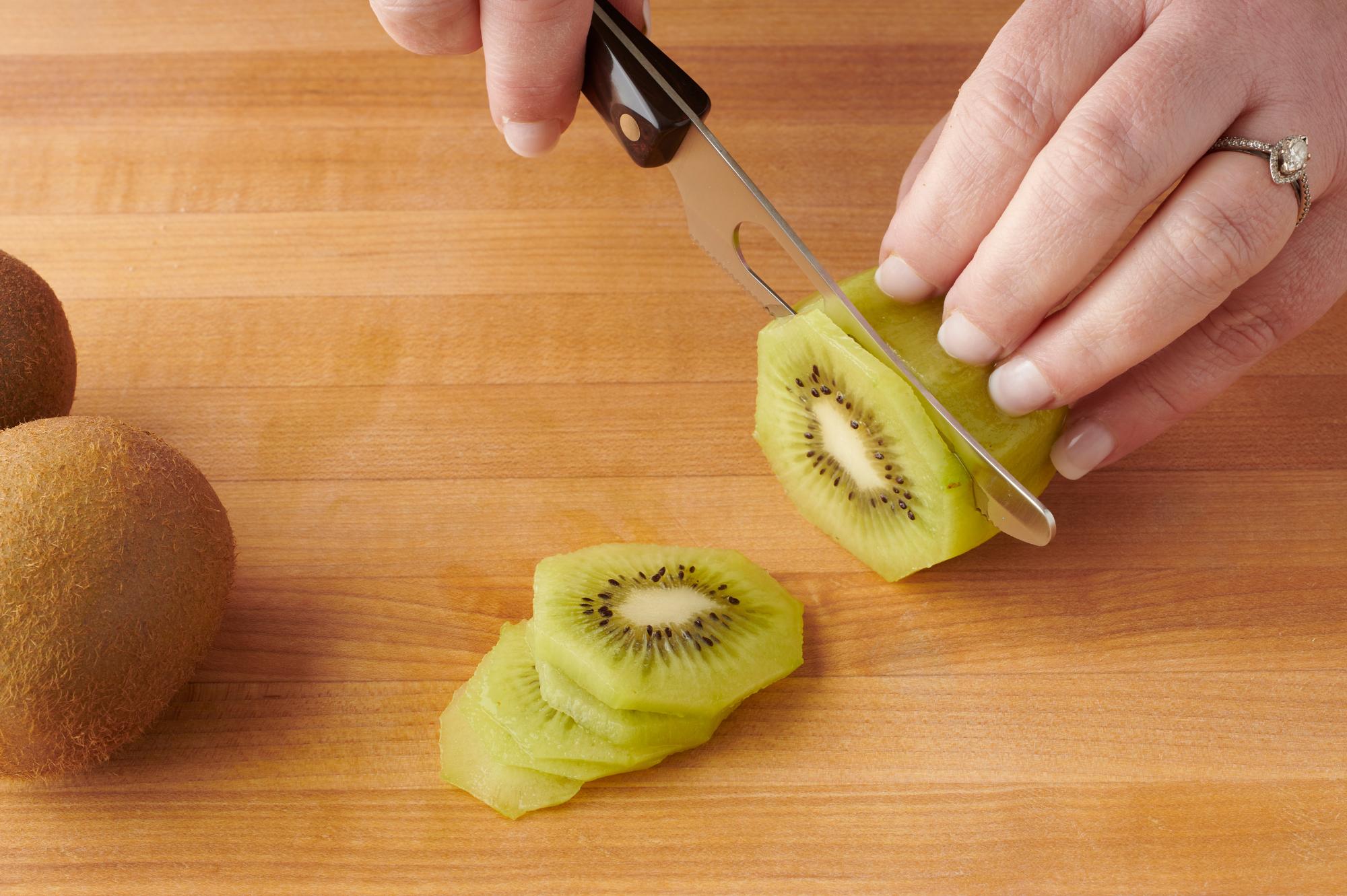 Another knife you might not think of is a Spatula Spreader. While it really is the ultimate sandwich knife, it has a sharp Double-D® edge that's great for cutting through fruits like avocados and citrus.
I could go on and on about the best knives for cutting fruit, but the rule of thumb for cutting anything really is to use a sharp knife and use the right size knife for what you're cutting. It makes fruit prep easier and safer.
How to Cut Certain Fruits
Cutco offers many tutorials on how to cut a variety of fruits. Check out our knife skills library or dive in by taking a look at these tutorials.