Beef Tenderloin Board (Carving Board)
326 days ago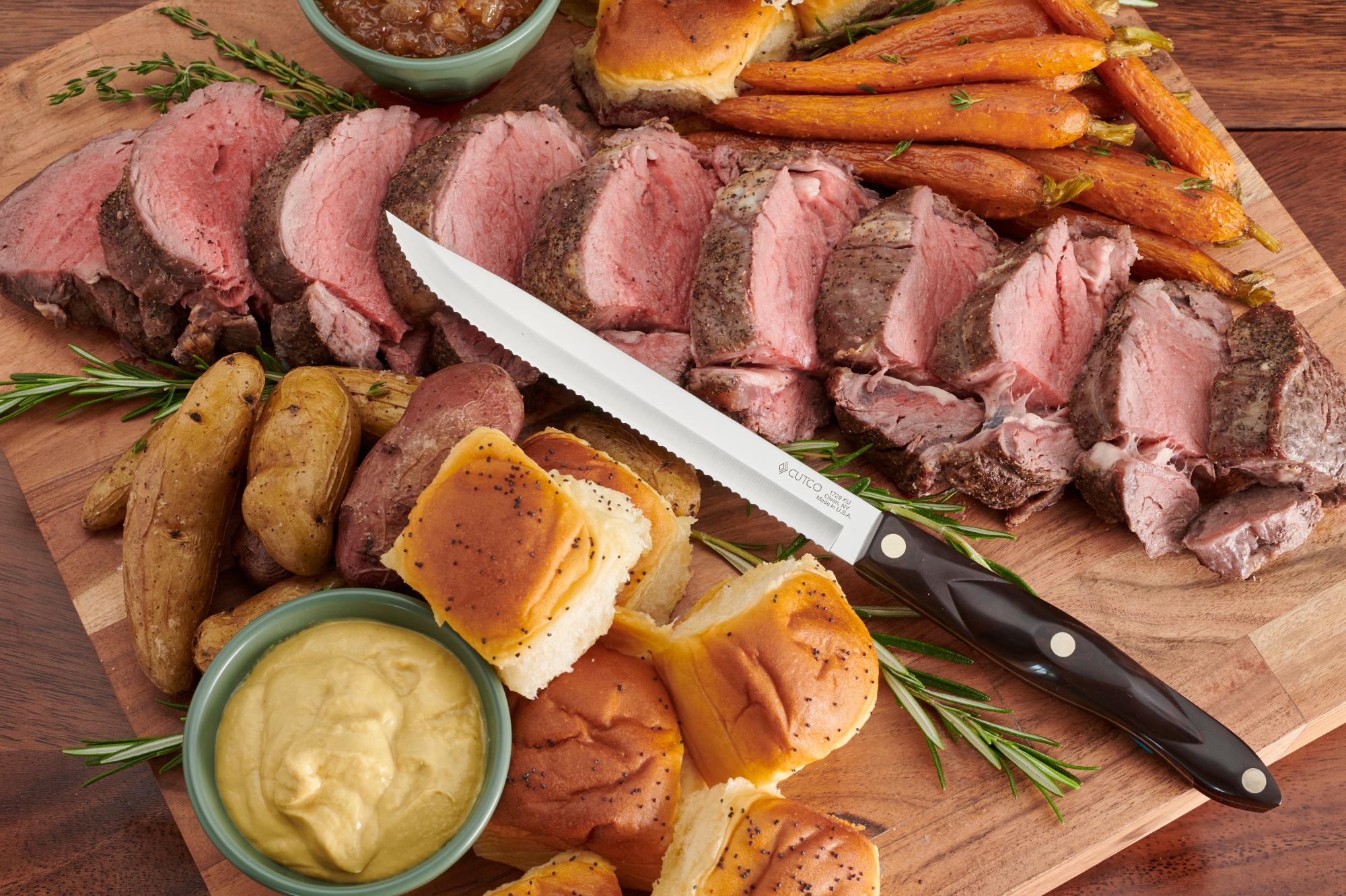 Throw caution to the wind and offer your guests dinner a la carte. An easy way to do it is with this Beef Tenderloin Board. It is a fun and easy way to serve perfectly cooked beef alongside roasted veggies, rolls and condiments. Slice perfect portions of meat with a 6-3/4" Petite Carver, pile it on a large serving board and allow your guests to pick and choose what they want.
Here is what we added to our board:
Sliced beef tenderloin
Roasted carrots
Mustard
Fruit chutney
Fingerling potatoes
Rolls
Tools for Making a Beef Tenderloin Board
When creating your board, have these kitchen knives on hand for easy prep.

6-3/4" Petite Carver: For slicing the beef.

7-3/4" Petite Slicer: For slicing the rolls.

Steak Knife: For your dinner guests to use.

Stainless Butter Knife: For spreading condiments.
Experiment With Ingredients
There is no right or wrong way to construct a tenderloin board. Mix it up using other vegetables and condiments. Here are just a few suggestions.
Sautéed mushrooms
Caramelized onions
Horseradish sauce
Roasted asparagus
Roasted broccolini
Roasted Brussels sprouts
Roasted garlic
Flaky salt
Chimichurri