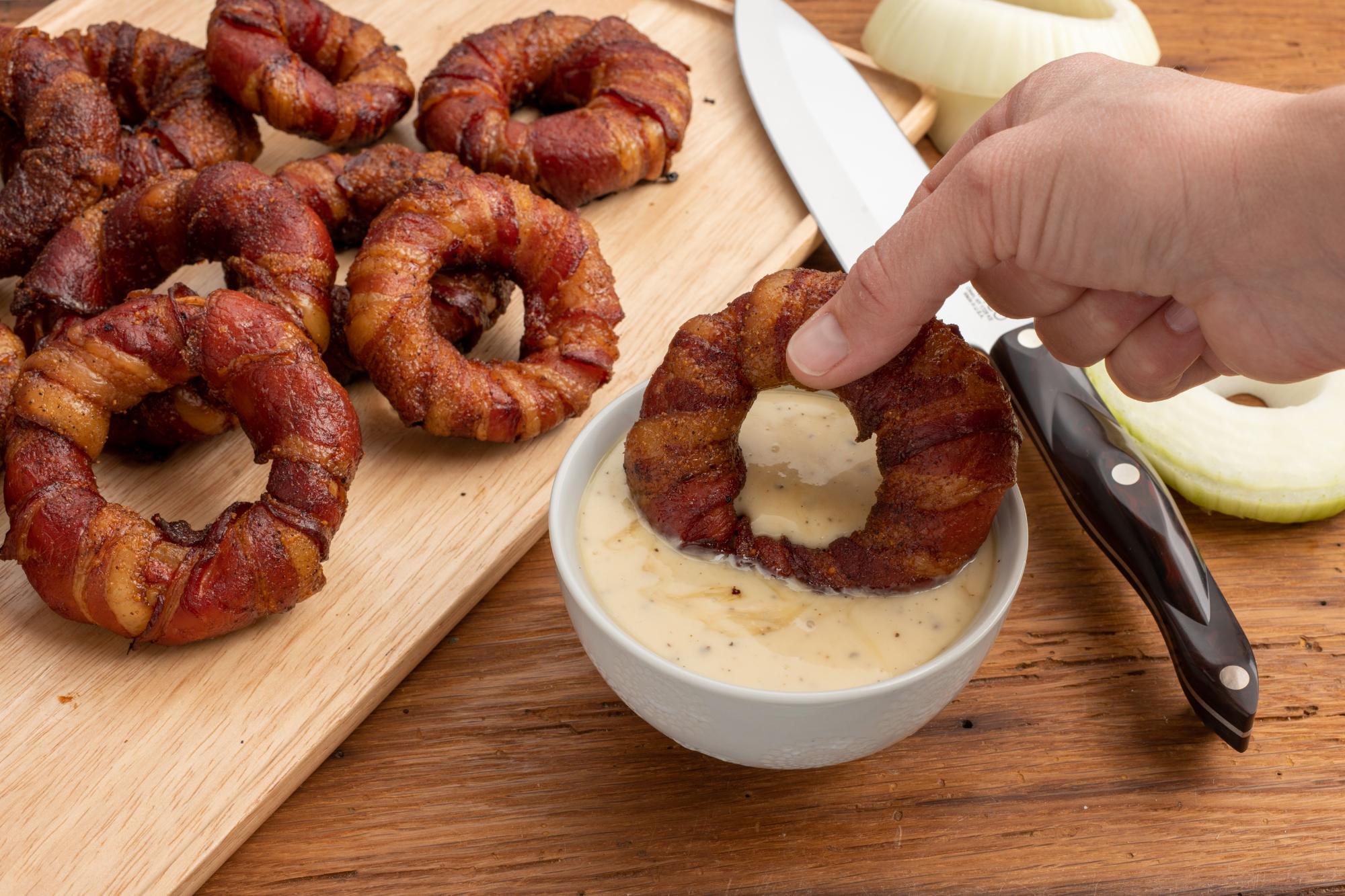 My love for bacon is real. The smoky, crispy, meatiness can't be beat. I use it in many recipes because it adds the additional fat and saltiness that most recipes need.
In a way, bacon is like the duct tape of the culinary world. It makes everything better.
These bacon bangles are a small labor of love to make, but the end result is so fun to dip, dunk and chow down on. The name came to me because when I finished making these creations, my twin daughters were admiring them and asked if they could wear the "bacon bracelets." Bacon bangles just rang beautifully!
The key to success with these is cutting thick, even slices of onion. Find the largest yellow onions you can and then use a 7-5/8" Petite Chef knife to make the slices. Try to keep them the same thickness for even cooking.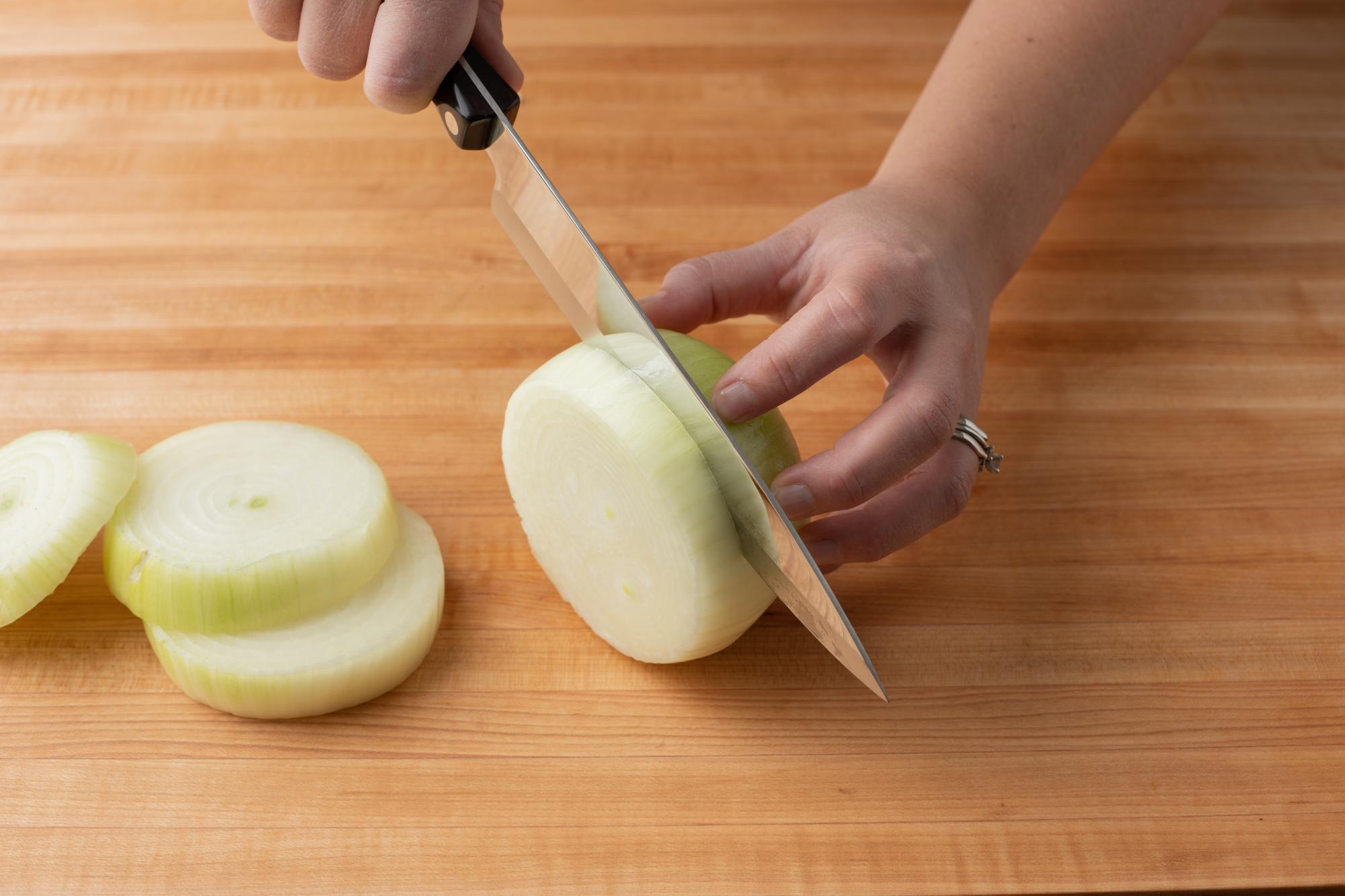 To take these over the top, drizzle with the Cracked Pepper Maple Syrup Dipping Sauce or serve the sauce on the side for dipping.
Ingredients
For Bangles:
3-4 large yellow onions
1 pound breakfast sausage
Sweet barbecue rub of choice, to taste (optional)
Two 12-ounce packages of thin cut bacon
For Cracked Pepper Maple Syrup Dipping Sauce:
1 cup mayonnaise
1/4 cup maple syrup
1 tablespoon cracked pepper
Directions
Cut 1/2" to 3/4"thick slices of onion.
Separate the rings and lay them out so that there is a gap between the two layers of rings about 1/4".
Season breakfast sausage with barbecue rub and then stuff the sausage in between the onion rings.
Take 2-3 pieces of thin cut bacon and wrap them around the sausage stuffed onion rings. Note: Thick bacon doesn't do as well for wrapping.
Season the rings with an additional shake of the rub.

Set on indirect heat to grill. To accomplish this, set one side of your grill on high and leave the other side off. Place the bangles on the non-heated side of the grill and cook for 30 to 45 minutes until the bacon has crisped up. You can also cook these in a heated 350 F oven.

Make the dipping sauce by combining all ingredients. Either drizzle the sauce onto the bangles or serve as a dipping sauce.
Recommended Tools