The 5 Most Disturbing Things About Your Kitchen Knives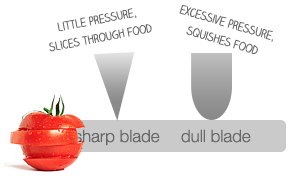 Dull knives are dangerous knives.
Working with a dull knife forces you to use more pressure when cutting, which means you're more likely to cut yourself. Cutco knives are among the sharpest on the market today. They'll stay that way too, thanks to the free sharpening they'll get with our Forever Guarantee.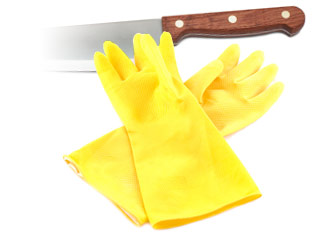 Your knife handles may not be as clean as they could be.
Wooden knife handles are porous and prone to splintering, making them a haven for germs and odors. Not so with Cutco's dishwasher-safe, thermo-resin handles. They clean up great AND are comfortable to hold. Seems we've got knife handles well in hand.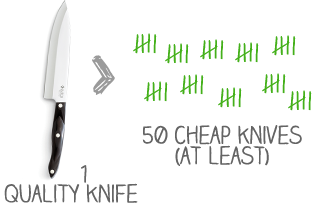 Bargain knives are wasting your money.
Cheap knives will cost you more in the long run when you factor in replacement costs. Knives don't have to be disposable. Cutco knives last forever thanks to a unique Forever Guarantee.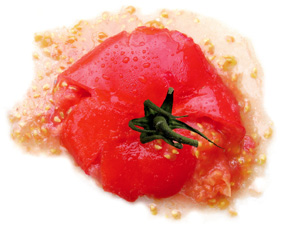 Bad knives are wasting your time.
Dull knives make for dull meal prep. Making dinner is fast and fun with the sharpness and balance of Cutco in your hands.
Don't make a bad impression with cheap knives.
Yes, your friends and family are passing judgment on your poor-quality knives. Create serious knife envy with Cutco in your kitchen.