Prep-Ahead Shredded Chicken
Published 97 days ago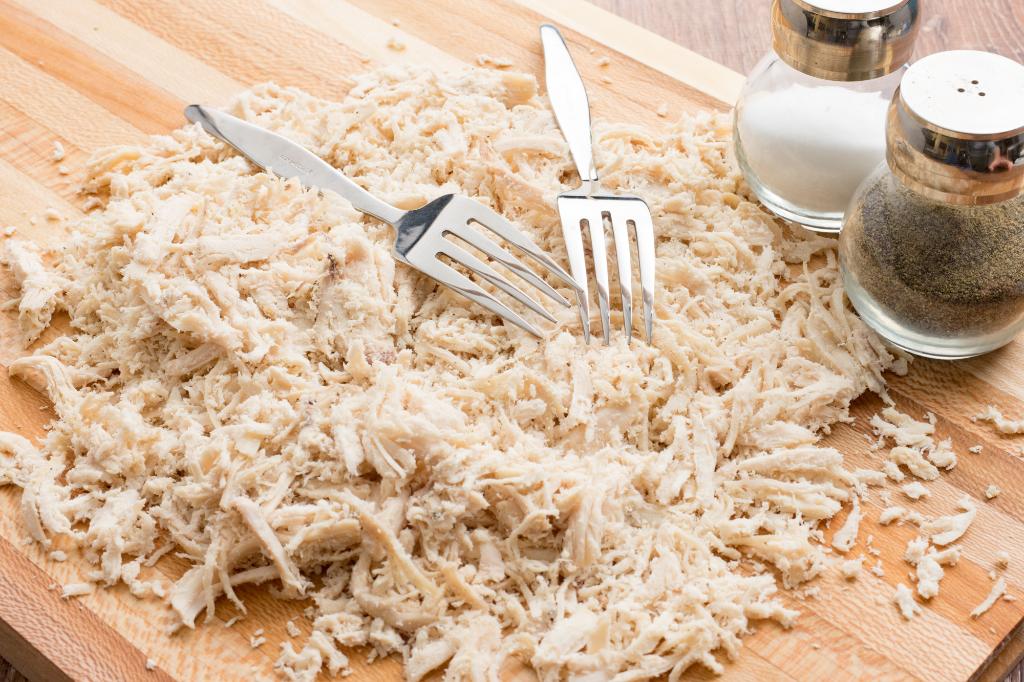 Prep-Ahead Shredded Chicken is the easiest recipe your slow-cooker will ever cook. The chicken is seasoned and slow cooked all day and then is ready to use in any of your favorite wraps, tacos, salads or casseroles. You can also freeze it to use later. It's one of those recipes that is a major lifesaver to keep on hand for all of the mealtime madness.
To shred the chicken, use two dinner forks to pull the meat apart. If you'd like slices of chicken, that's an option too, just by using a sharp carving knife to slice.
This recipe can be made with either fresh or frozen chicken breasts. However, if you opt for frozen, you won't need the chicken broth.
Nutrition: 132kcal, 1g total fat, 66mg cholesterol, 563mg sodium, 0g carbohydrate, 0g fiber, 28g protein
Ingredients
1/2 cup low-sodium chicken broth
3 pounds boneless, skinless chicken breasts (fresh or frozen*)
1 teaspoon kosher salt
1/2 teaspoon black pepper
1/2 teaspoon garlic powder
Directions
Pour chicken broth into the slow cooker. Place chicken in the slow cooker and sprinkle with salt, pepper and garlic powder. *If using frozen chicken, you do not need the chicken broth.
Cook on high for 3 1/2 to 4 hours or on low for 5 hours.
Place chicken in large bowl. Using two forks, shred the chicken.
Return shredded chicken to the slow cooker and cook for an additional 30 minutes on low for additional moisture and flavor.
Divide chicken into 2 cup (or more/less, depending on your needs) portions and place into freezer bags and store in the freezer for up to 4 months. Add chicken to sandwiches, soups, tacos and casseroles.
Recommended Tools