Prep-Ahead Shredded Chicken for Quick Meals
482 days ago
Skip to recipe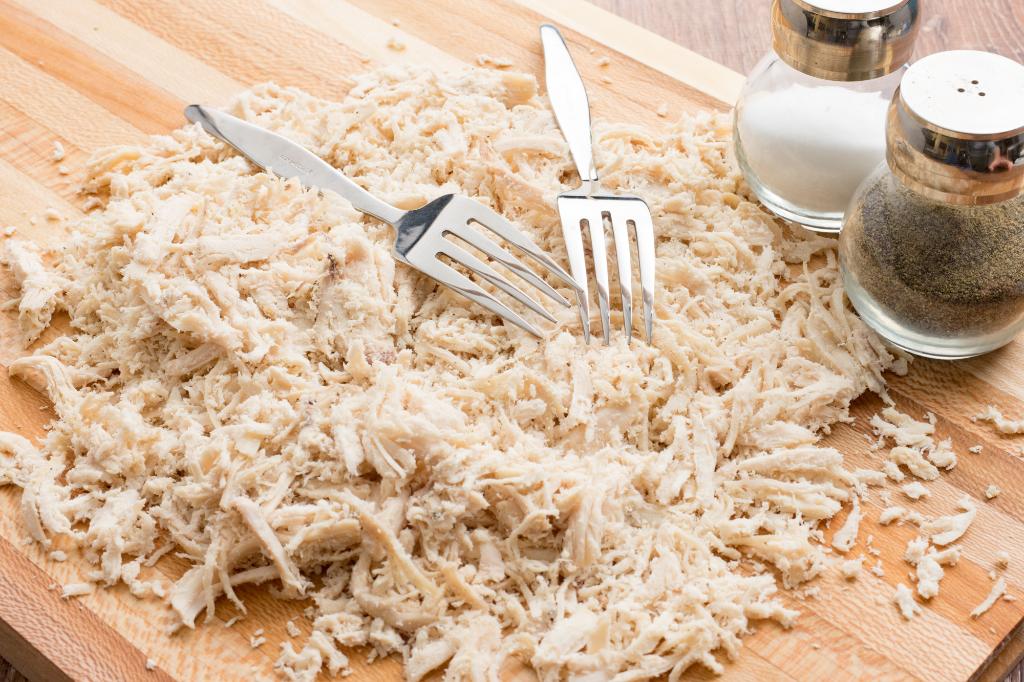 A little prepping ahead can go a long way when you are in a hurry to get a meal on the table. This recipe for Prep-Ahead Shredded Chicken was created for Cutco by registered and certified dietitian Erin Burch who, with two young children of her own, knows how time-strapped people can be.
It is a basic recipe that you can easily cook in the slow cooker on the weekend and use for a myriad of dishes throughout the week. The prep work is already done, so when you need it, just pull out the individually frozen shredded chicken to make sandwiches, tacos, soups and casseroles.
How to Shred Chicken
The only tools you need for shredding chicken are two dinner forks. Once the chicken is cooked, place it on a cutting board and start pulling it apart with the forks.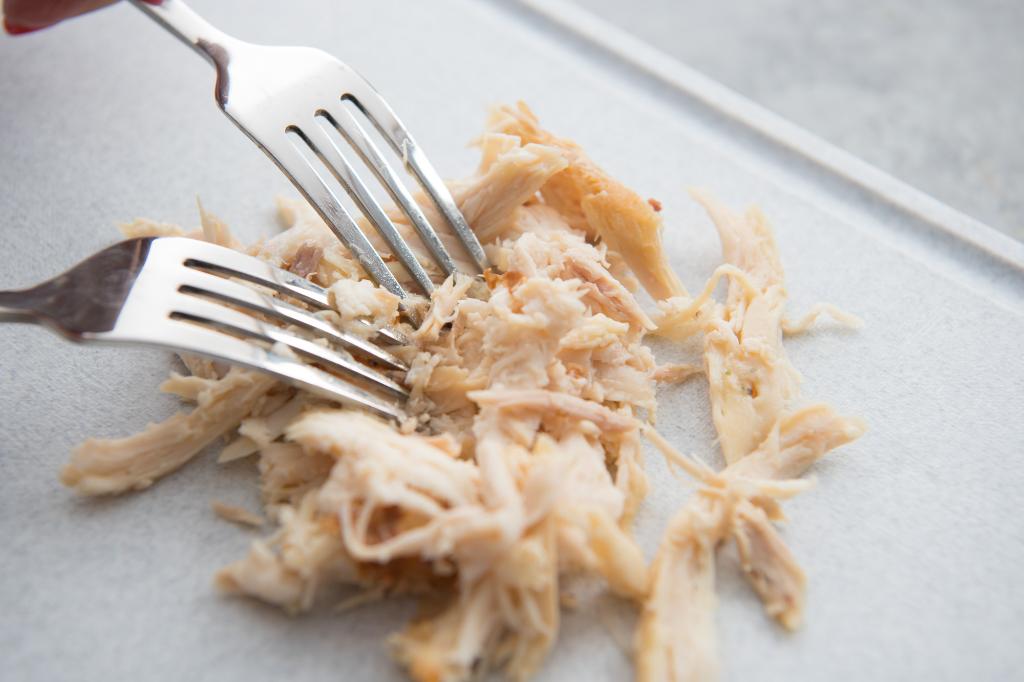 You can also freeze sliced cooked chicken. Just cook, slice with a 6-3/4" Petite Carver or Trimmer, portion it out, place in freezer bags and freeze.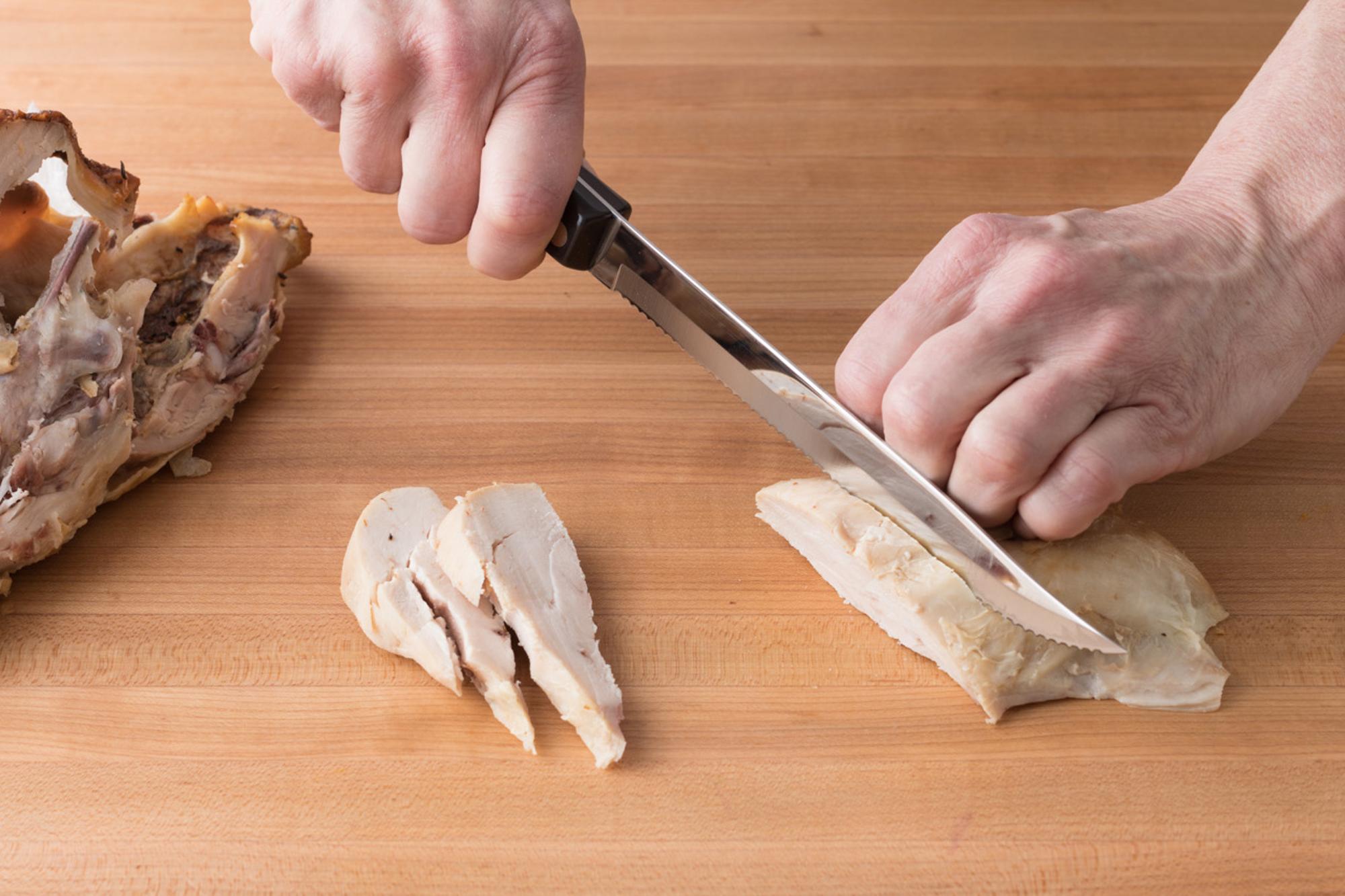 This recipe for Prep-Ahead Shredded is done in the slow-cooker, making it easy to do. Erin also uses low sodium chicken broth to bump up the chicken flavor.
This recipe can be made with either fresh or frozen chicken breasts. However, if you opt for frozen, you won't need the chicken broth.
How to Use Shredded Chicken
Now that your freezer is stocked with frozen chicken, you are ready to make a quick lunch, dinner or snack. Give it a try with one of these recipes.
Here are some other chicken prep techniques to try out.
Nutrition: 132kcal, 1g total fat, 66mg cholesterol, 563mg sodium, 0g carbohydrate, 0g fiber, 28g protein
Ingredients
1/2 cup low-sodium chicken broth
3 pounds boneless, skinless chicken breasts (fresh or frozen*)
1 teaspoon kosher salt
1/2 teaspoon black pepper
1/2 teaspoon garlic powder
Directions
Pour chicken broth into the slow cooker. Place chicken in the slow cooker and sprinkle with salt, pepper and garlic powder. *If using frozen chicken, you do not need the chicken broth.
Cook on high for 3 1/2 to 4 hours or on low for 5 hours.
Place chicken in large bowl. Using two forks, shred the chicken.
Return shredded chicken to the slow cooker and cook for an additional 30 minutes on low for additional moisture and flavor.
Divide chicken into 2 cup (or more/less, depending on your needs) portions and place into freezer bags and store in the freezer for up to 4 months. Add chicken to sandwiches, soups, tacos and casseroles.
Recommended Tools