How to Quickly Spatchcock a Chicken
770 days ago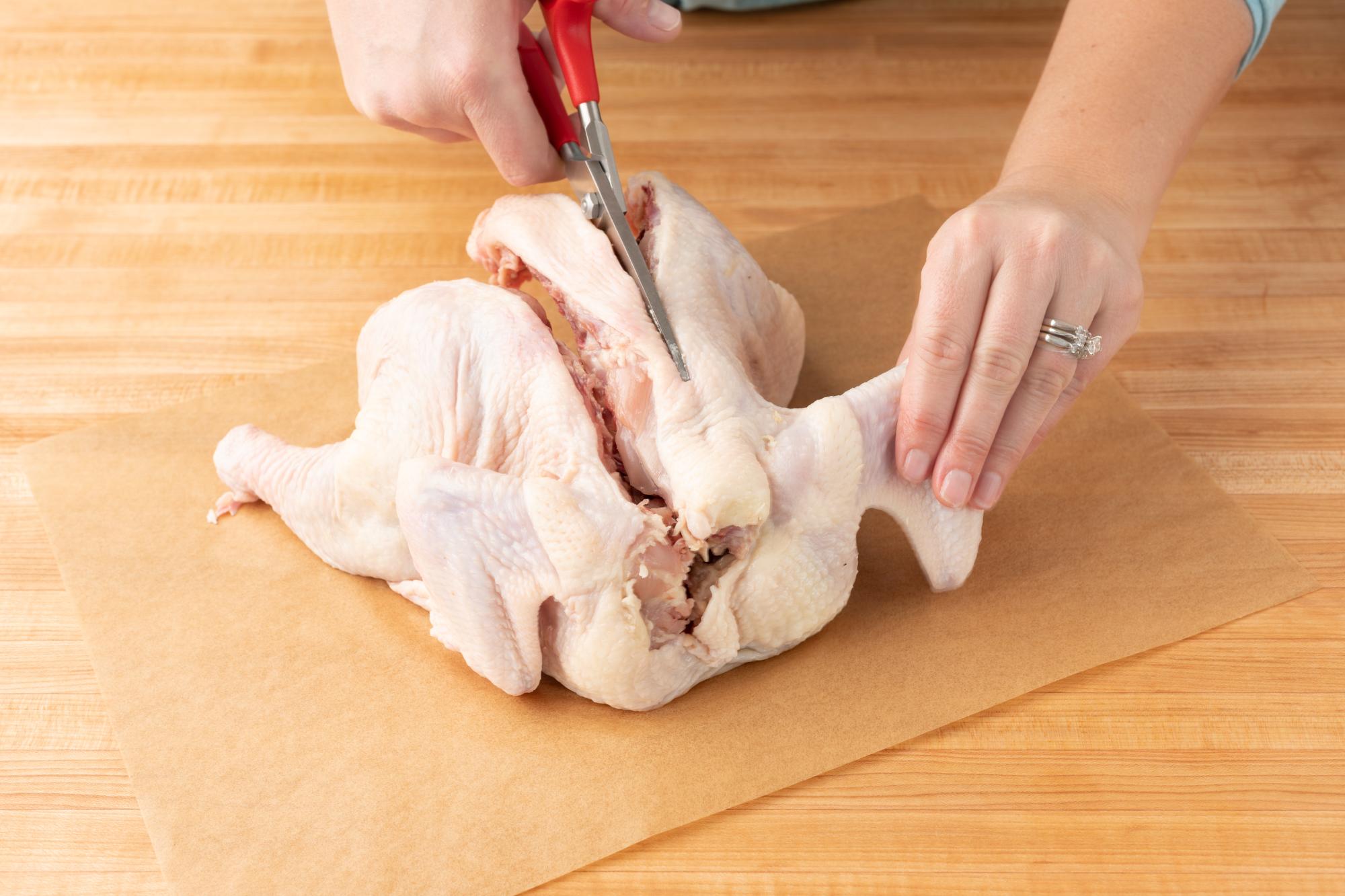 It wasn't until I worked at Cutco that I heard the word spatchcock. To understand it better, think of it as a butterflying technique for a whole chicken.
The process is very simple. Using kitchen shears, cut along both sides of the backbone to remove it so the chicken can be opened up and pressed flat. The technique allows the meat to cook more evenly while keeping it moist and juicy. If you're marinating it or adding a rub, the flavor really penetrates the bird. And – bonus – it also cuts down on cook time.
Chicken isn't the only thing you can spatchcock. It's also a great for small turkeys or Cornish game hens.
For this technique, we recommend Cutco's Super Shears. Not only are they strong and durable, their sharp blades will easily work their way through the chicken. Then, after the backbone is removed, the blades come apart for easy cleaning.
Give spatchcocking a try and open your chicken up to all sorts of flavor possibilities.

How to Quickly Spatchcock a Whole Chicken
Lay the chicken breast-side down and use Super Shears to cut along both sides of the spine to remove it.
Flip the chicken over, rotate the leg quarters outward and use a firm push on the breast bone to crack the center bone so it will lay flat.
Tuck the wings under and grill, roast or broil.