How to Cut a Rotisserie Chicken
1548 days ago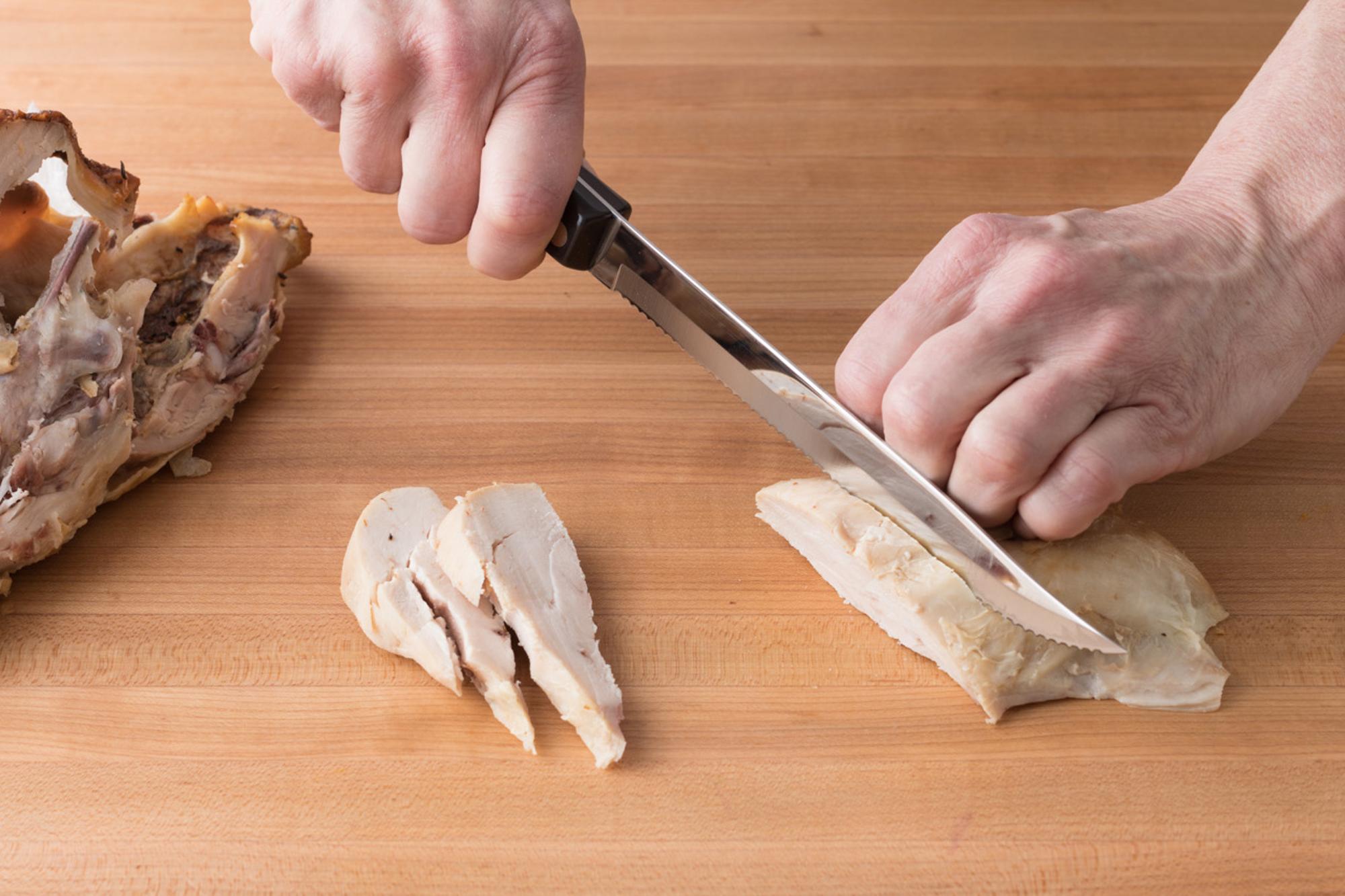 Rotisserie chicken is the king of convenience. They're easily available, already cooked and ready to eat. They are also the perfect pre-cooked ingredient to use in salads, soups and sandwiches when you don't have time to roast your own chicken.
To cut a rotisserie chicken, a good carving knife is all that's required. Cutco's 6-3/4" Petite Carver is a nice size for the job. Its blade is a bit shorter than a regular carving knife so it is easier to maneuver when cutting a small chicken. Plus, its sharp Double-D® cutting edge is designed for smooth slicing. You might also want to consider using a Turning Fork to hold the chicken in place while cutting.
When buying a rotisserie chicken, wait until the end of your visit to the grocery store so that it stays as hot and fresh as possible on the trip home. Also, choose chickens that are plump, with tight skin and are heavy for their size. Those are good indicators that the chicken is still moist and hasn't been sitting in the display case for too long.
Now that you've picked the perfect rotisserie chicken and have the right knife for carving, here's how to cut one.

How to Cut a Rotisserie Chicken
Lay the chicken breast side up. Pull the leg away and use a 6-3/4" Petite Carver to remove the legs at the joint.
Separate the drumstick from the thigh at the joint.
Remove the wings in a similar fashion and then slice along one side of the breast bone to remove the breast meat.
Lay the breast meat flat on the cutting board to slice.