Watermelon Pizza With Blueberries, Feta, Mint and Balsamic
349 days ago
Skip to recipe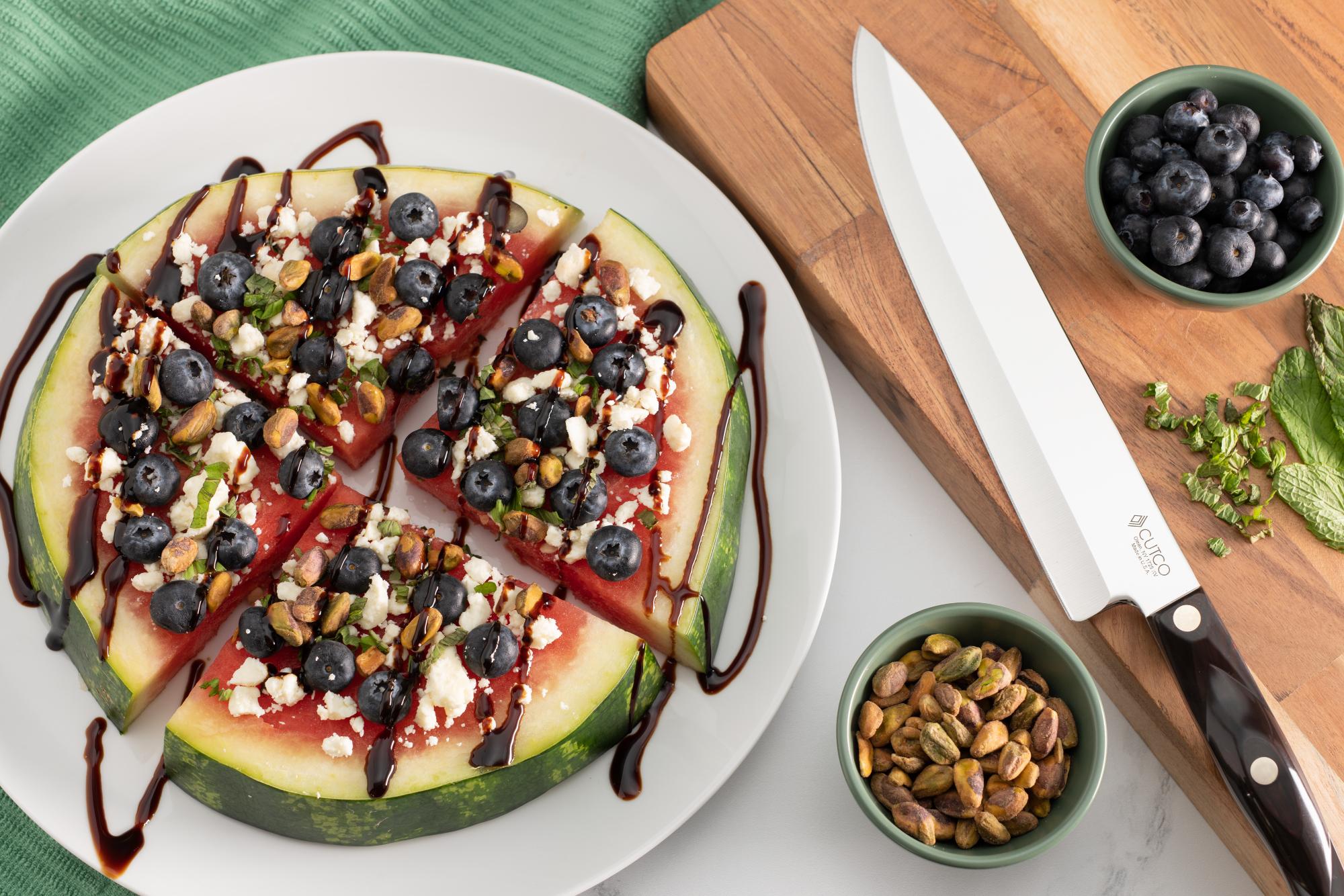 Watermelon, feta and balsamic are one of my favorite salad flavor combinations. That's why serving them together as a "pizza," as in this recipe for Watermelon Pizza With Blueberries, Feta, Mint and Balsamic, is the perfect summer treat. It is colorful, refreshing, delicious, nutritious and fun, so what's not to like?
Preparing the Watermelon Pizza
To cut the watermelon "crust," use a large, sharp knife, like a Butcher Knife and cut a one-inch thick slice from the center of the widest part of the melon.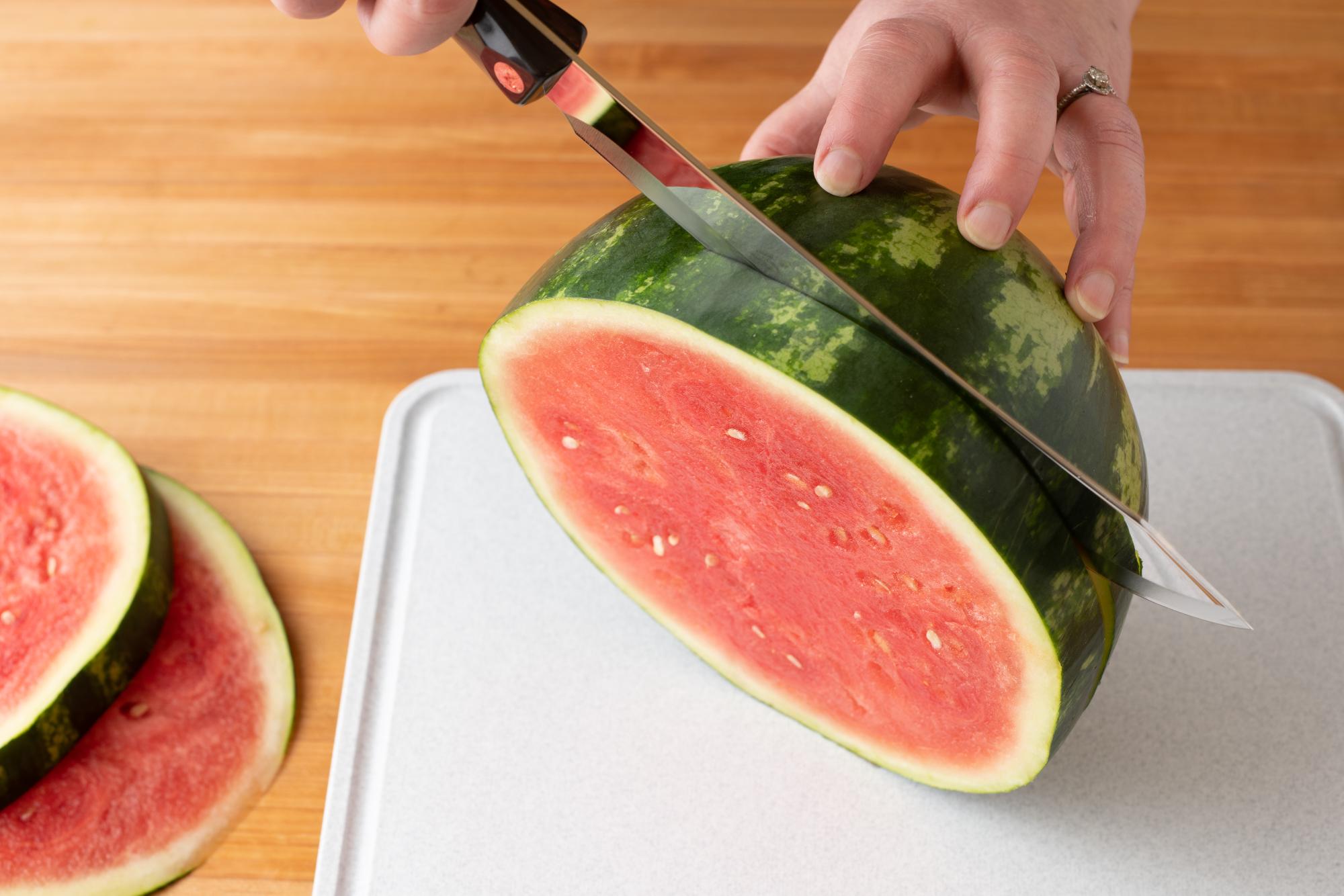 Before cutting, make sure to find a spot on the watermelon where it rests as steady as can be. You could even consider making a small leveling cut on the bottom of the melon to assist with that.
The only other ingredient that requires prep work is the mint. Use a 5" Petite Santoku knife to thinly slice it.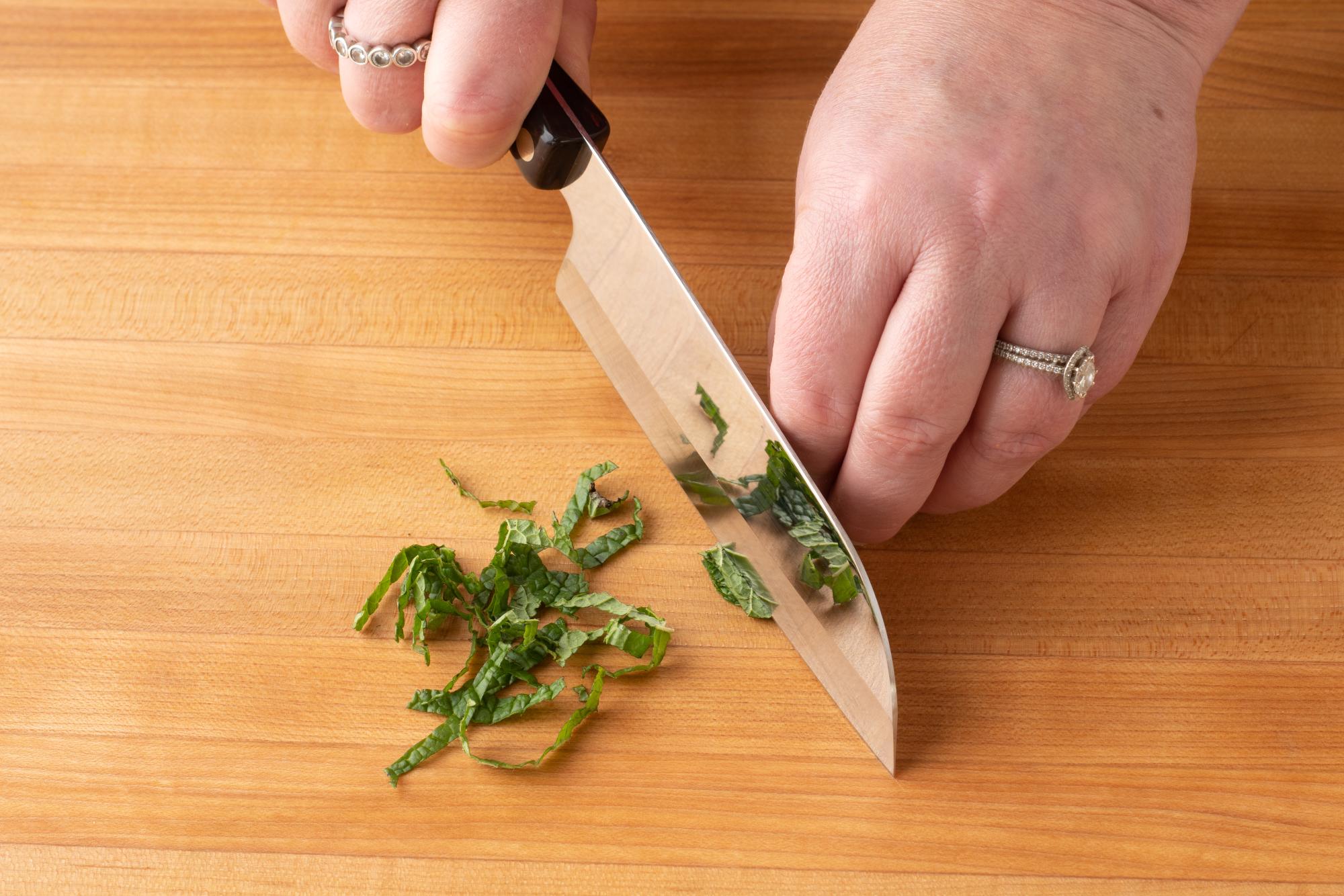 A sharp knife is required anytime you cut fresh herbs so you cut cleanly through them without crushing or bruising their delicate leaves.
Use whatever herbs you have as a garnish. Mint is a natural, but basil or cilantro are also sensational.
When you're ready to cut the pizza into wedges, the 9-1/4" French Chef, with its longer blade is the knife for the job.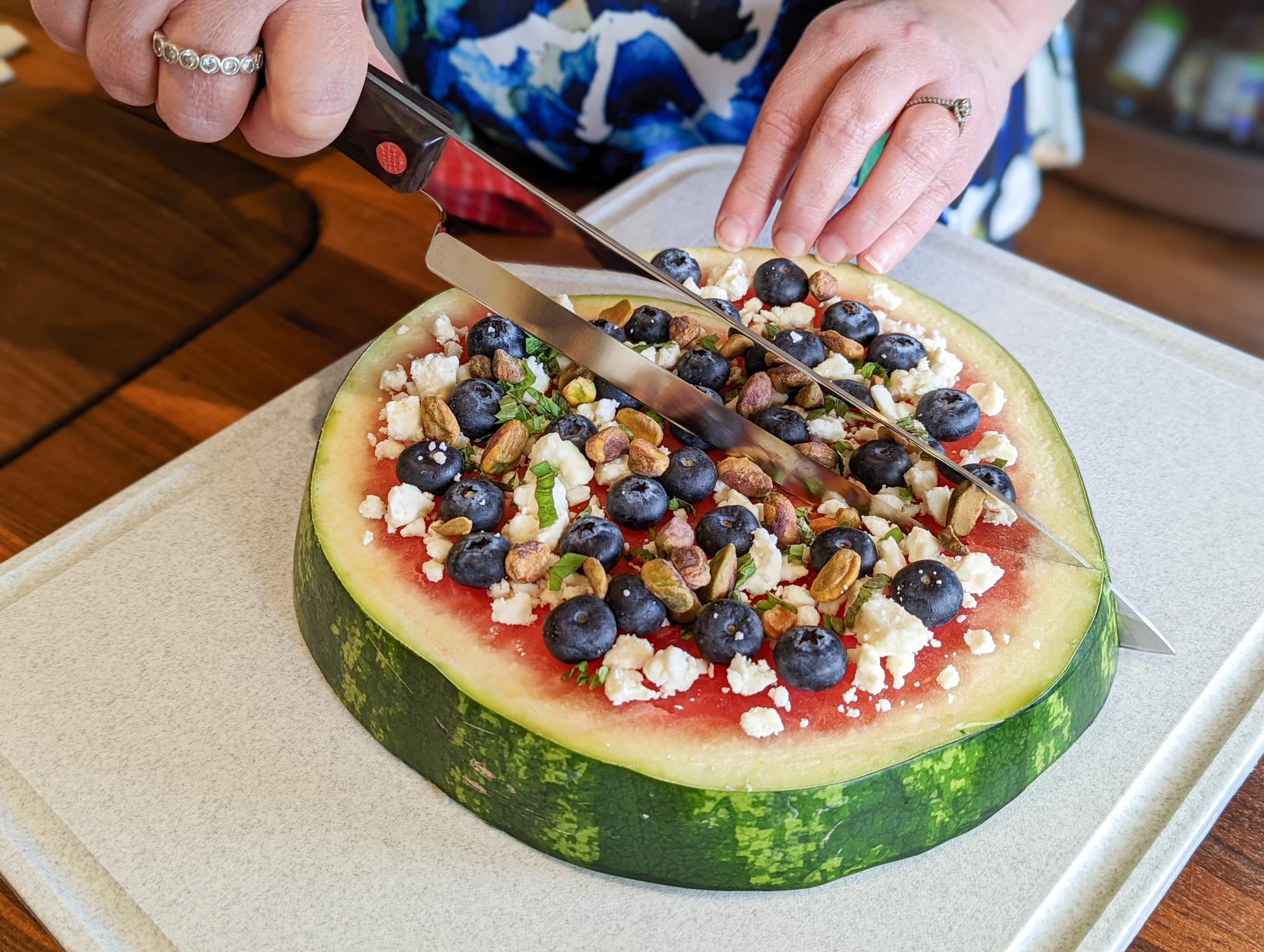 The Perfect Summer Treat
This Watermelon Pizza With Blueberries, Feta, Mint and Balsamic brings the red, white and blue of summer to your celebrations and picnics. The pistachios or pumpkin seeds bring a savory crunch and the balsamic glaze tops it all off.
Watermelon is a very versatile summer fruit. Try it in one of these other flavorful recipes:
Watermelon Pineapple and Cilantro Salsa
Also, learn how to easily prep one by checking out our How to Easily Cut a Watermelon video.
Ingredients
2 round watermelon slices, cut 1-inch thick from center of the widest part
2 ounces crumbled feta cheese
1/2 cup blueberries
2 teaspoons mint leaves, thinly sliced
Pistachios or pumpkin seeds, if desired
1/2 tablespoon balsamic glaze
Directions
Slice the widest part of a round watermelon in half. Carefully cut a 1-inch thick slice from each half (you may want to make leveling cuts on the sides of the watermelon halves to steady them on the cutting board). Place them on a round dish like a pizza and top with feta cheese, blueberries, mint leaves, and nuts (if using). Drizzle with balsamic glaze. Cut each slice into 3-4 wedges and serve.
Recommended Tools