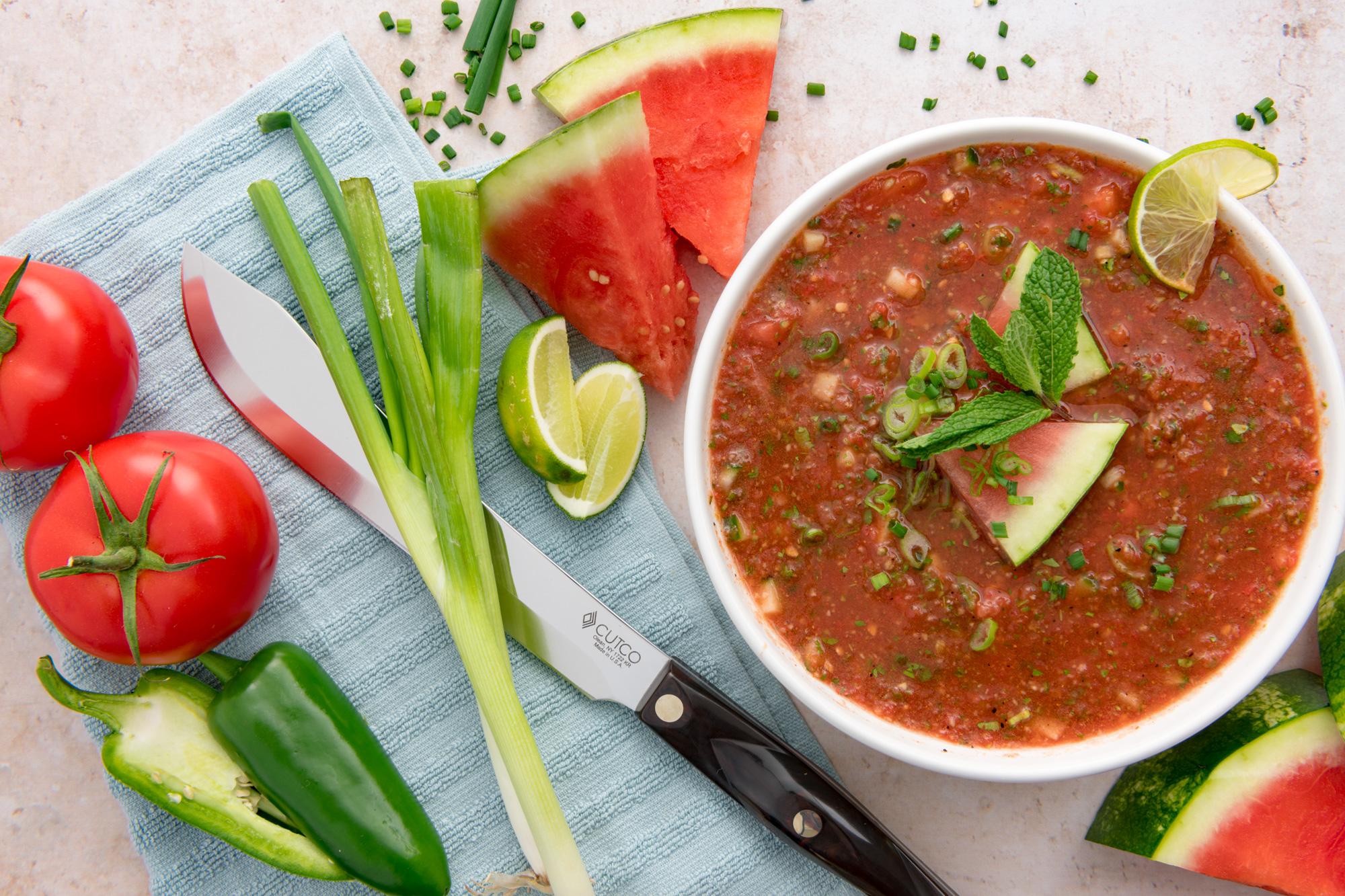 Yes it's true, watermelon soup is absolutely delicious. Here's a recipe for Watermelon Gazpacho that I suspect will make it into your regular summer menu rotation once you try it.
It is incredibly easy to make and when I make it, I can't get enough of it. It just feels good. In fact, I like to make a big batch and enjoy it for a mid-afternoon snack, a lunch, or a starter for dinner – really anytime at all.
Gazpacho is a cold soup and by its nature takes advantage of the best fresh produce of the season. Watermelon is the star of this version, but it's also paired with tomatoes and cucumbers for added cool flavor. It also packs a slight punch of heat from a minced jalapeno pepper.
To dice the jalapeno pepper, use a 4" Gourmet Paring Knife and follow Cutco's easy infographic, How to Mince a Jalapeno.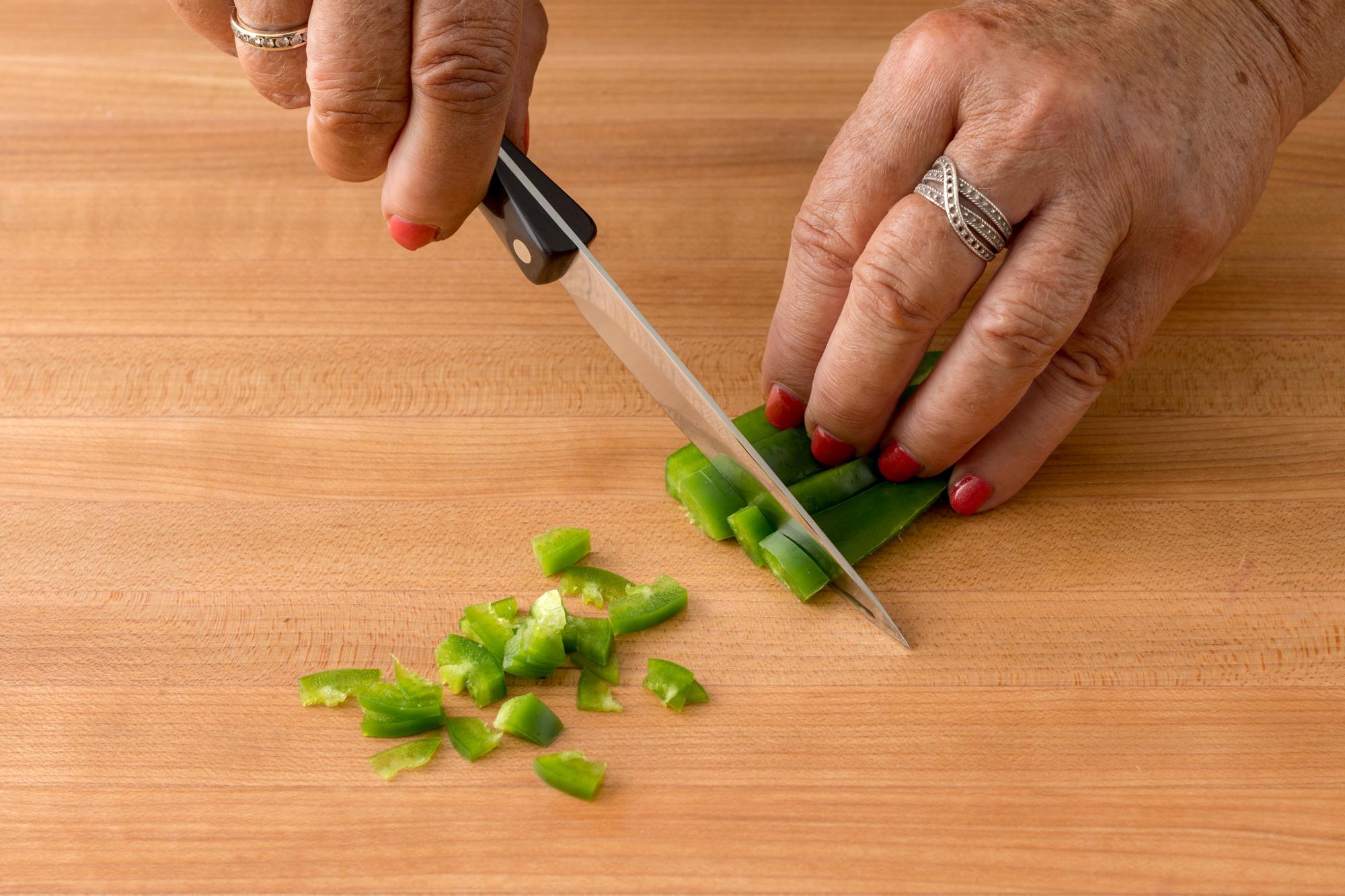 For the watermelon, use a Butcher Knife or Chef Knife to cut the melon into quarters, then use a 6-3/4" Petite Carver or Chef Knife to slice the cubes.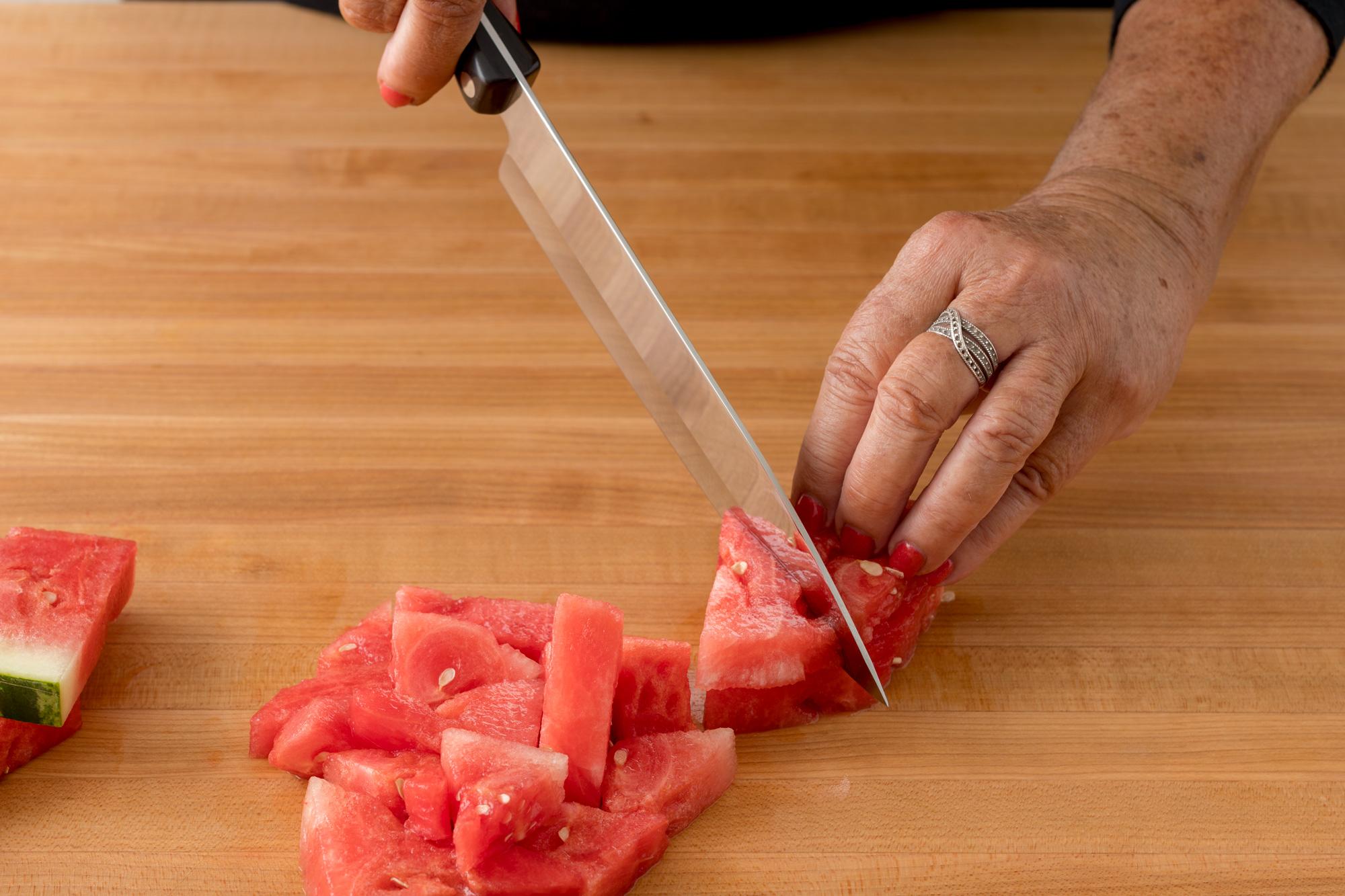 Take a look at Cutco's handy How to Cube a Watermelon infographic which will walk you through the steps.
For this gazpacho, chopped tomatoes, watermelon and cucumber make up the base of the soup, with smaller diced tomatoes, watermelon and cucumber being added later to add texture.
Seasoning the gazpacho further enhances the taste experience. I used my artisanal spice blends, P.S. Flavor!™ Citrus Spice and Creole Kitchen, to build in complex flavor.
When it comes to gazpacho have fun with interesting varieties, like yellow tomatoes or heirlooms. It's also the perfect place to use less perfect "ugly" produce. Just be sure to cut off any soft spots or cracks before adding to the soup.
Ingredients
3-3 1/2 pounds tomatoes - 4 cups coarsely chopped, 2 cups small diced
1 cup tomato juice
1 pound seedless watermelon, peeled - 1 cup coarsely chopped, 1 cup small diced
1 pound cucumbers, peeled and seeded - 1 cup coarsely chopped, 1 cup diced
2 tablespoons sherry vinegar
1 1/2 tablespoons extra virgin olive oil
2 tablespoons fresh lime juice
1/2 tablespoon P.S. Flavor!™ Citrus Spice, or sugar in the raw and 1 teaspoon lemon zest
1 teaspoon P.S. Flavor!™ Creole Kitchen, or kosher salt and ground black pepper
2 scallions, thinly sliced
1/4 cup minced chives or additional sliced scallions, for garnish
1 jalapeño, seeded and minced
1/4 cup chopped cilantro
Directions
In a food processor, puree the 4 cups coarsely chopped tomatoes with the tomato juice and the 1 cup each of the coarsely chopped watermelon and cucumber. Transfer the soup to a large bowl. Stir in the 2 cups diced tomato, 1 cup diced watermelon, and 1 cup diced cucumber, the vinegar, olive oil, and fresh lime juice; season with Citrus Spice and Creole Kitchen. Stir in the scallions, jalapeños and cilantro. Refrigerate until chilled, at least 1 hour or overnight. Adjust seasoning to taste.
Sprinkle the chives or sliced scallions on top.
Recommended Tools