How to Easily Cut Watermelon into Cubes
1257 days ago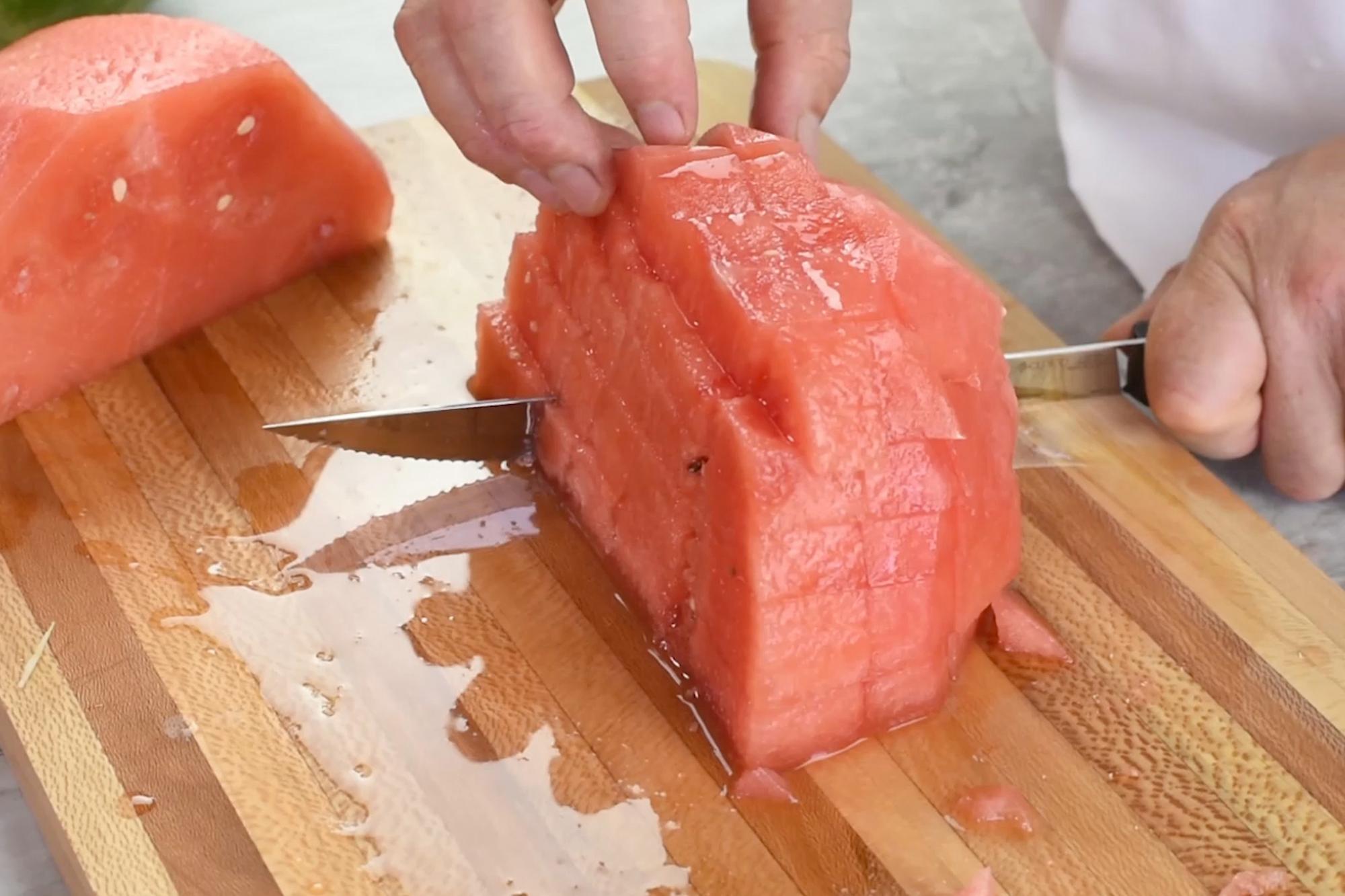 I used to shy away from buying a whole watermelon, dreading the thought of having to cut it. But, lucky me, I work at Cutco and have learned how to cut a watermelon without hesitation.
The knife you use to cut watermelon matters. A rule of thumb for cutting anything, really, is to choose a knife that is the right size for what you're cutting. In the case of watermelon, that means you'll need to use a larger knife to slice through the width of the melon that can also power through the rind.
Our video tutorial on how to cut watermelon into cubes can also be used for cutting watermelon into slices, since that is one of the steps along the way.
If you're serving watermelon in a fruit salad, skewering it to make fruit wands or to toss on the grill, knowing how to safely and efficiently cube it will make the prep work much easier. We recommend first cutting the watermelon in half crosswise with a Butcher Knife and also trimming the rind off with that same knife. Then, using a large carving knife, like the 9" Carver, slice and cube the flesh.
When looking for a ripe watermelon, there are a few indicators. Choose one that feels heavy for its size with a yellow splotch where the melon was resting on the ground. It should also have a hollow sound when you tap on the outside of the fruit.
There are really only a few steps to cubing a watermelon. Master this technique for a summer filled with fruity goodness.
How to Easily Cut Watermelon into Cubes
Using a Butcher Knife, cut the watermelon in half crosswise.
Lay the halves flat on the cutting board and trim away the rind.
Using a 9" Carver, cut the halves into quarters.
Lay the quarters on their long edge and slice.
Lay the slices flat, stacked on the cutting board and cut into strips.
Rotate the strips and cut crosswise into cubes.