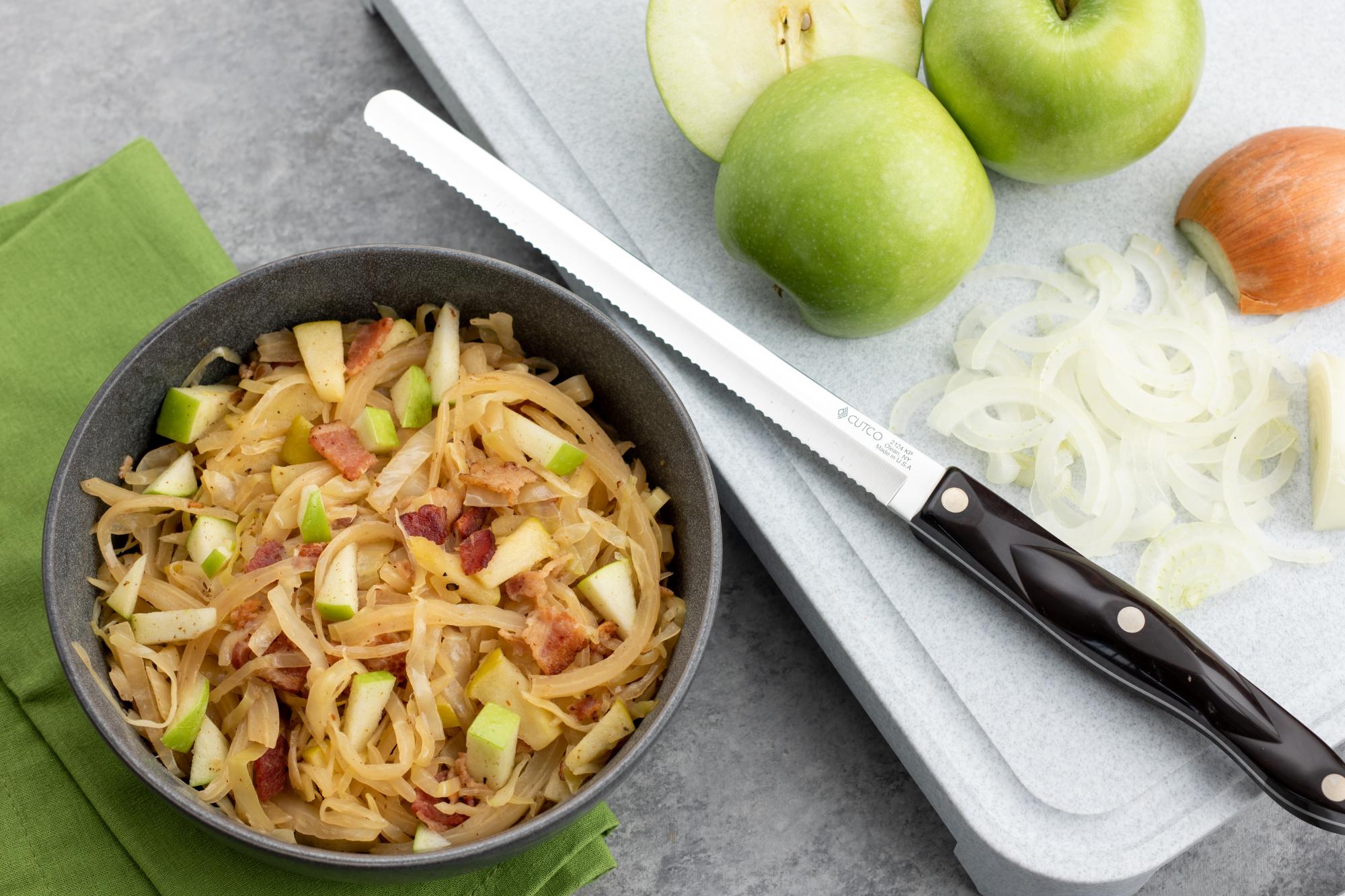 Is it odd that cabbage is one of my favorite vegetables? I love it prepared in almost any way – stuffed with meat and rice, mixed into a slaw, fermented into sauerkraut – you name it.
This recipe for Braised Cabbage with Bacon and Apples is ridiculously easy to make and, better yet, it gives you an excuse to use your Cutco Knives.
For quartering and coring the cabbage, use a 7-5/8" Petite Chef knife and then switch to a 7-3/4" Petite Slicer to slice it. Learn how to cut cabbage by watching Cutco's easy video tutorial, How to Core and Shred Cabbage.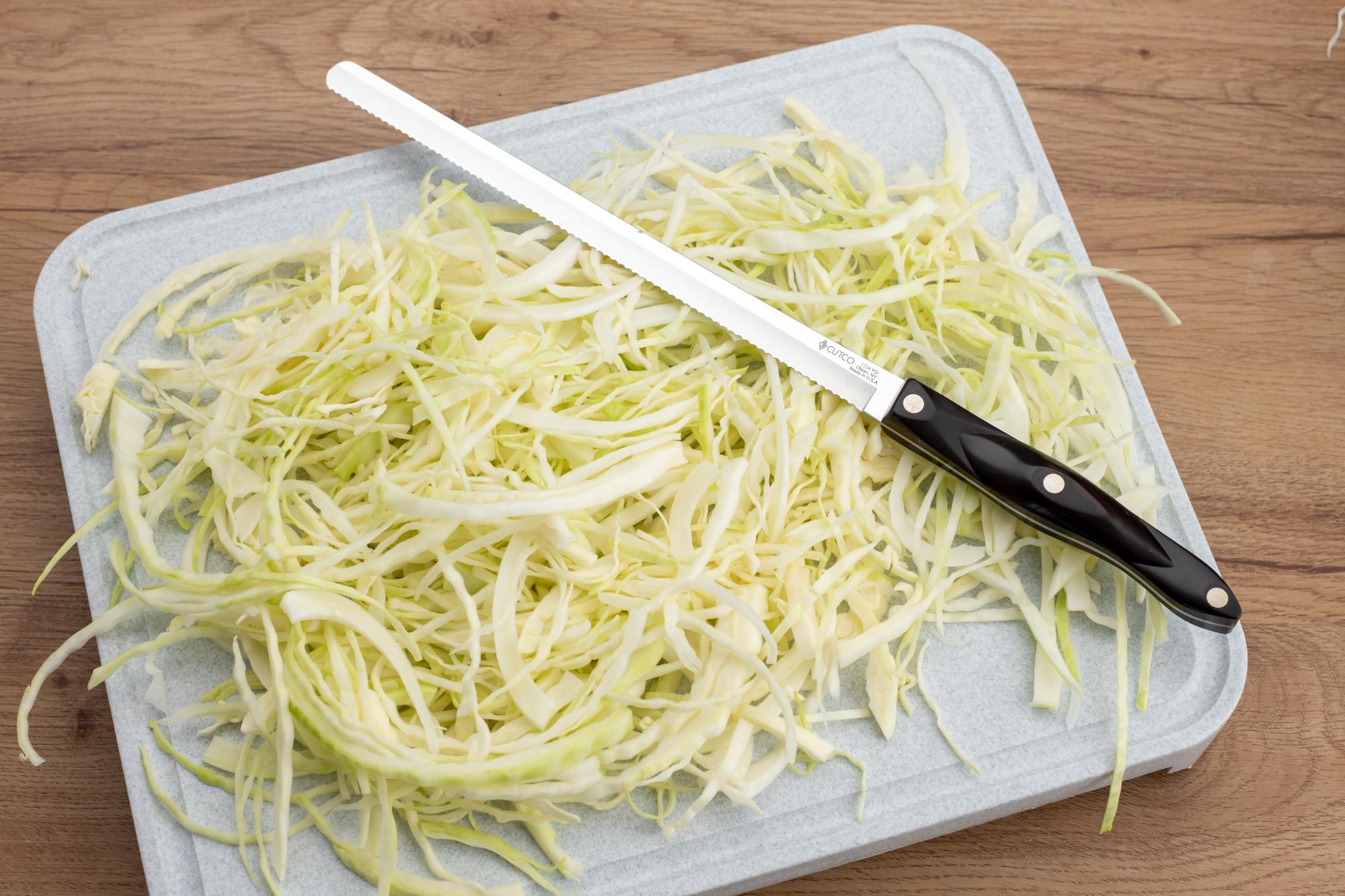 The Petite Chef is also a good knife to use for cubing the bacon, but cut it while it's chilled for best results.
Braising the cabbage in bacon fat mellows it out and once the apple cider vinegar, apple wedges and brown sugar are added in it takes on a slightly tangy, sweet and salty flavor.
A seemingly simple vegetable, cabbage actually has many health benefits. It is low in calories, but plentiful in vitamin K, vitamin C and vitamin B6, and it is a good source of fiber, magnesium and potassium, among other things.
Recipe created for Cutco by Chef Keith Glover, culinary instructor from Alfred State College.
Ingredients
1/2 pound bacon
1 small onion
1 small head of cabbage (2 to 2.5 pounds)
2 tablespoons canola oil
1 1/2 cups chicken stock
1/3 cup apple cider vinegar
2 Granny Smith apples, cut into wedges
1 tablespoons brown sugar
Salt and pepper to taste
Directions
With a 7-5/8" Petite Chef cube the bacon and julienne cut the onion.
Use the 7-5/8" Petite Chef to quarter and core the cabbage and then the 7-3/4" Petite Slicer to slice it.
Add the bacon and canola oil to a large pot over medium heat, cook until half way done and add the onions. Stir frequently.
When bacon is done and onions are starting to brown, add cabbage and stir to coat with the oil.
Cook and stir until cabbage is starting wilt.
Add chicken stock and vinegar.
Reduce stock and vinegar to 1/4.
Add apples and brown sugar, cook for five minutes.
Adjust seasonings with salt and pepper.
Recommended Tools