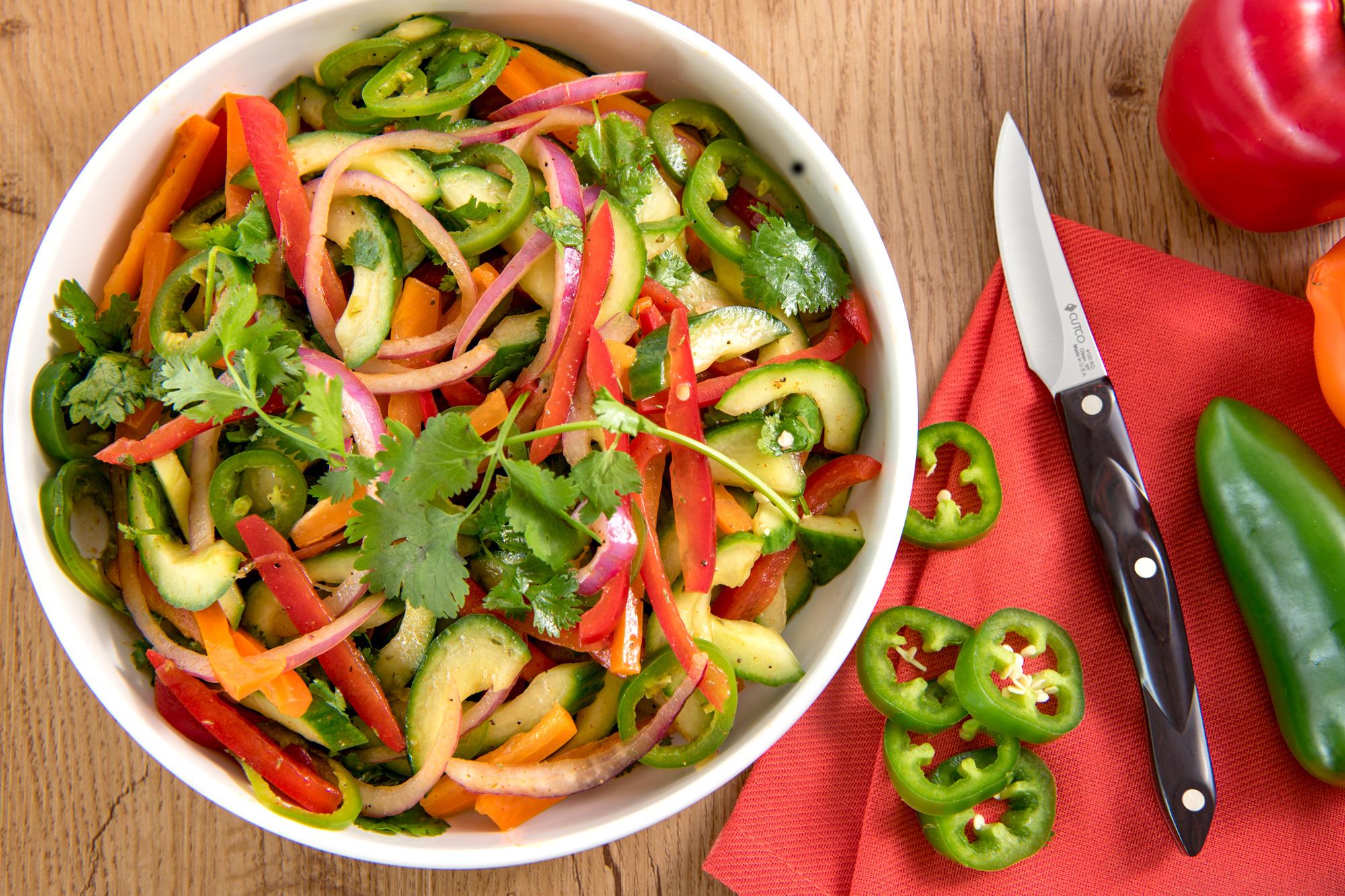 This slaw is full of fresh sliced cucumbers, red peppers, red onion and jalapeño slices, all tossed in a flavor-filled dressing. Although I originally created it as a tasty and bright topping for fish or chicken, it's also the perfect light and refreshing side dish for any meal celebrating the best of the garden and markets.
It's inexpensive, easy to make and so refreshing on a hot day or late summer get-together. Any type of cucumber is fine for this slaw as long as you remove the seeds before slicing. I've made this salad with standard waxed cucumbers, English cucumbers, and little Persian cucumbers, and it comes out great every time. Yellow or orange bell peppers work just as well as (or in addition to) red bell peppers, and add another great burst of color.
This recipe calls for sliced jalapeño, but if you prefer a smaller bite of it, it can be minced. For prepping the jalapeños, consider using either a 3" Gourmet Paring Knife or 4" Gourmet Paring Knife, which are a good size for the task.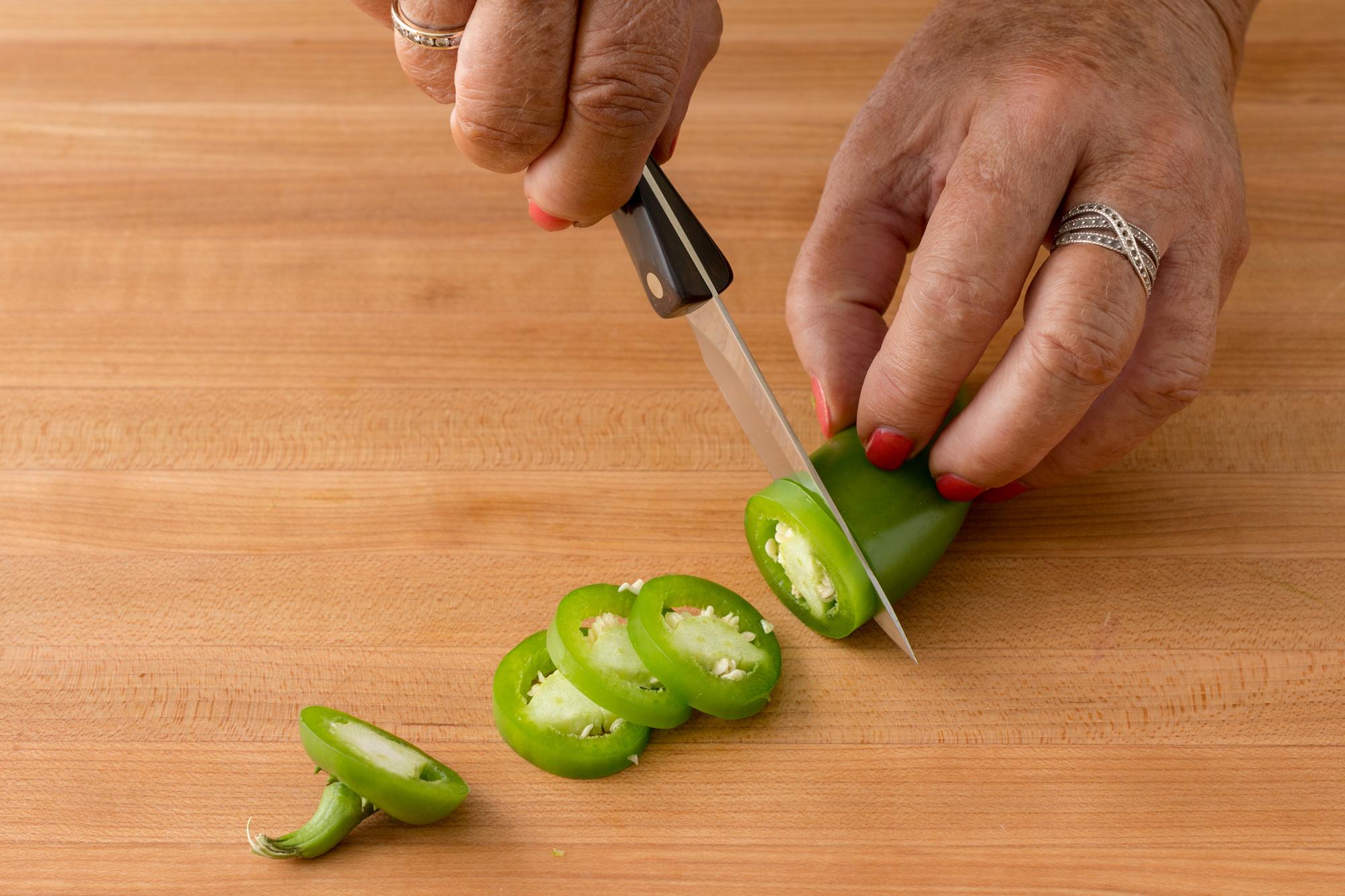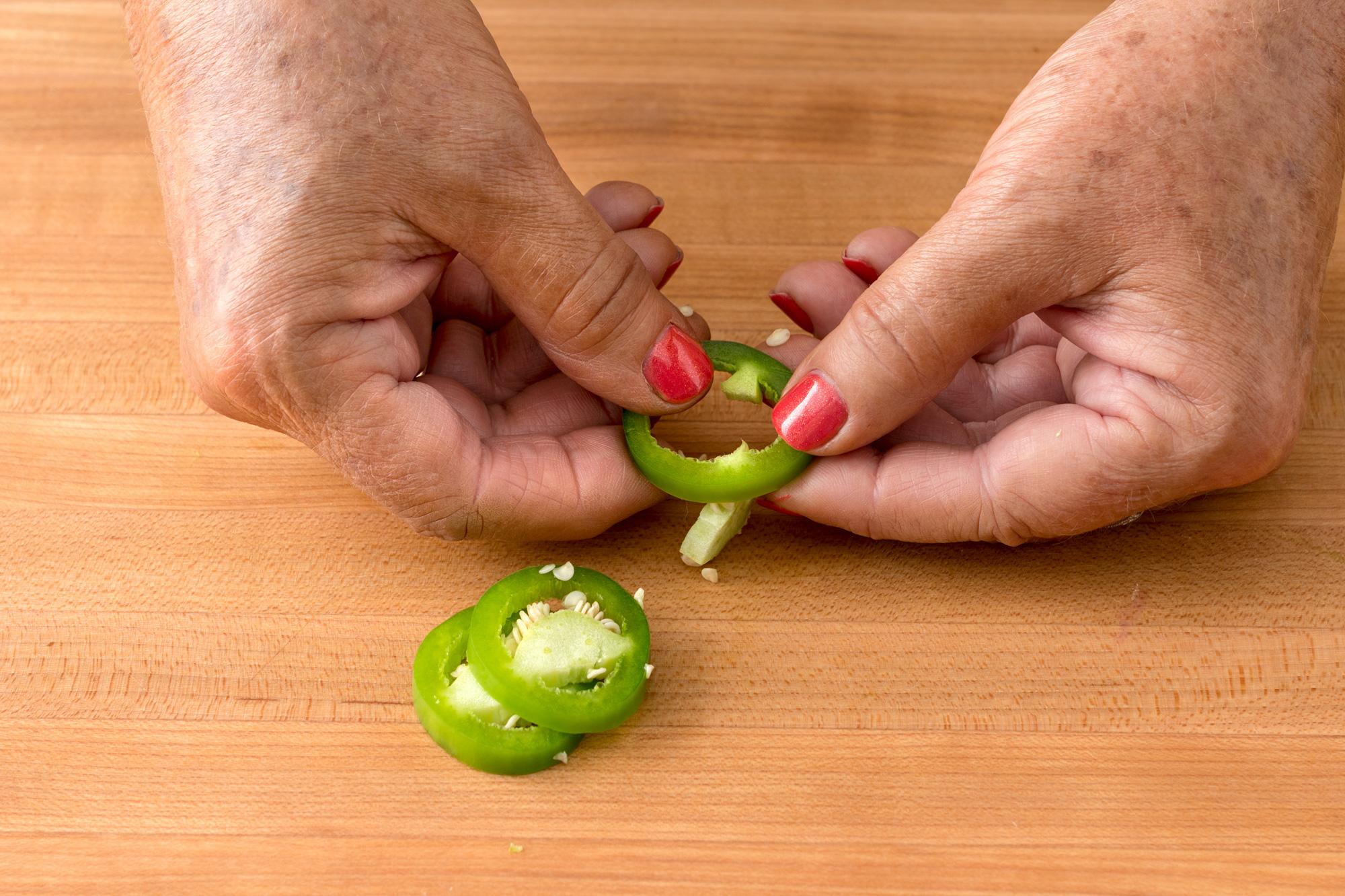 Also, if you're planning to mince, check out Cutco's How to Mince Jalapeño infographic.
There are also many different ways to turn this slaw into a full on salad. You can add mozzarella balls and cherry tomatoes for a twist on a Caprese. It can also be made Greek style by adding olives and feta cheese. Or just add to torn lettuces for a salad in a hurry (dressing included!). I love how simple it is to turn the base recipe into something different!
Ingredients
1 pound salad cucumbers, peeled, seeded and thinly sliced
1 red pepper, sliced
1 yellow pepper, sliced
2 jalapeño peppers, seeded and cored, cut into 1/8" rings
1 small red onion, sliced and separated into rings
1/2 cup rice vinegar
1 tablespoon extra virgin olive oil
1 teaspoon P.S. Flavor!™ Creole Kitchen
1 teaspoon P.S. Flavor!™ Citrus Spice
1/4 cup fresh cilantro, chopped
1/2 teaspoon Cholula or favorite hot sauce
Directions
Place the sliced cucumbers, red and yellow bell peppers, jalapeño and red onions in a medium bowl.
Combine the remaining ingredients in a small mixing bowl and mix with a Mix-Stir until evenly blended. Pour the vinaigrette over the vegetables and toss until evenly blended. Adjust seasoning with additional kosher salt, if desired.
Chill for at least 4 hours before eating.
Recommended Tools