Cantaloupe Skewers With Mint Lime Yogurt Sauce
1303 days ago
Skip to recipe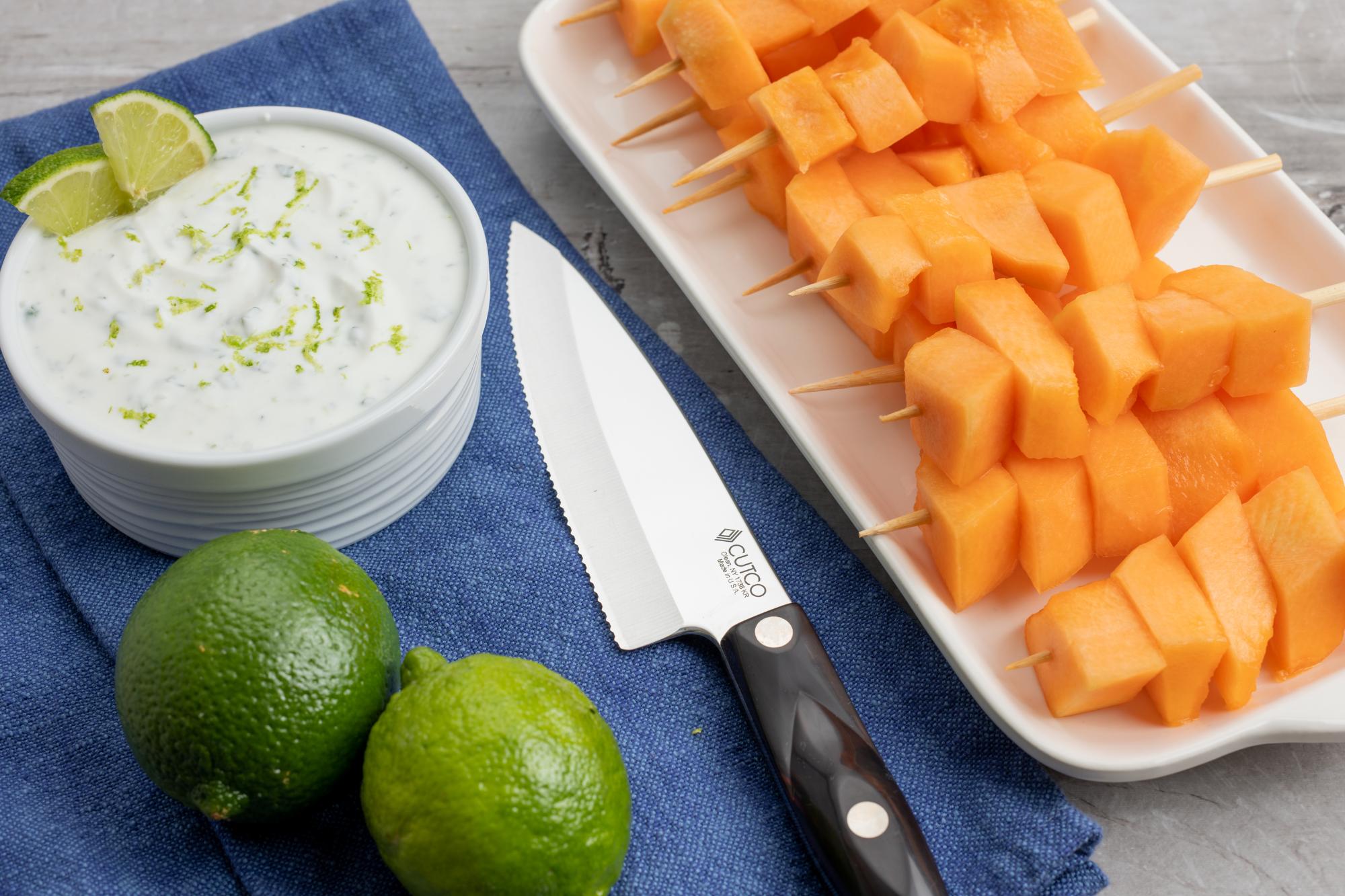 Here is a quick, fun and healthy snack that's perfect for warmer weather. This recipe for Cantaloupe Skewers with Mint Lime Yogurt Sauce is as easy as cubing some cantaloupe, skewering them and then tossing together a yogurt dipping sauce.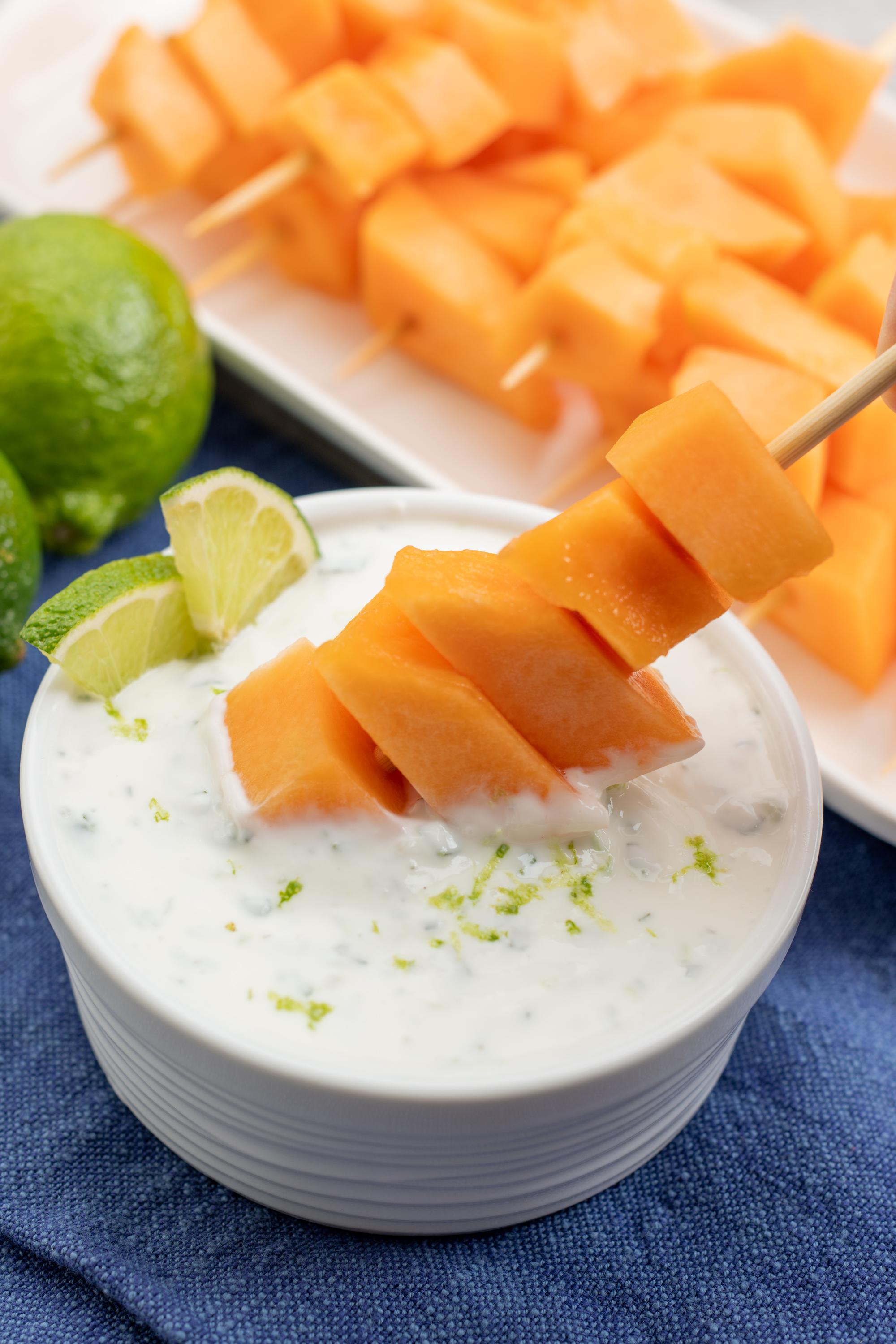 Probably the hardest part of making them is knowing how to cut the cantaloupe. Fortunately, Cutco has a great video on How to Cut Cantaloupe so take a quick few minutes to check that out before you start.
I recommend using Cutco's Gourmet Prep Knife for the job. Its hefty, sharp Double-D®-edge blade powers through the thick rind and then easily transitions into the fruit for easy slicing and cubing.
The mint lime yogurt sauce in this recipe is the perfect accompaniment to fresh, ripe cantaloupe, but you could also use it with other fresh fruits and vegetables. Even try it on grilled meats.
Recipe created for Cutco by Chef Keith Glover, culinary instructor from Alfred State College.
Ingredients
1 cantaloupe
1 32-ounce tub plain Greek yogurt
1/2 cup fresh mint chopped
1-2 limes, zested and juiced
1 pack of 6-inch wooden skewers
Directions
With a Gourmet Prep Knife, cut off the ends of the cantaloupe, stand on one end and cut the rind off.
Cut the melon in half and remove the seeds. Lay the hollow side down and cut into 1-inch cubes.
Skewer the cubes.
Combine yogurt, mint, lime juice and lime zest.
Place cantaloupe cubes onto skewers.
Dip skewered cantaloupe into yogurt sauce or spoon sauce onto plate with cantaloupe cubes, and enjoy.
Recommended Tools