How to Easily Cut Cantaloupe into Cubes
570 days ago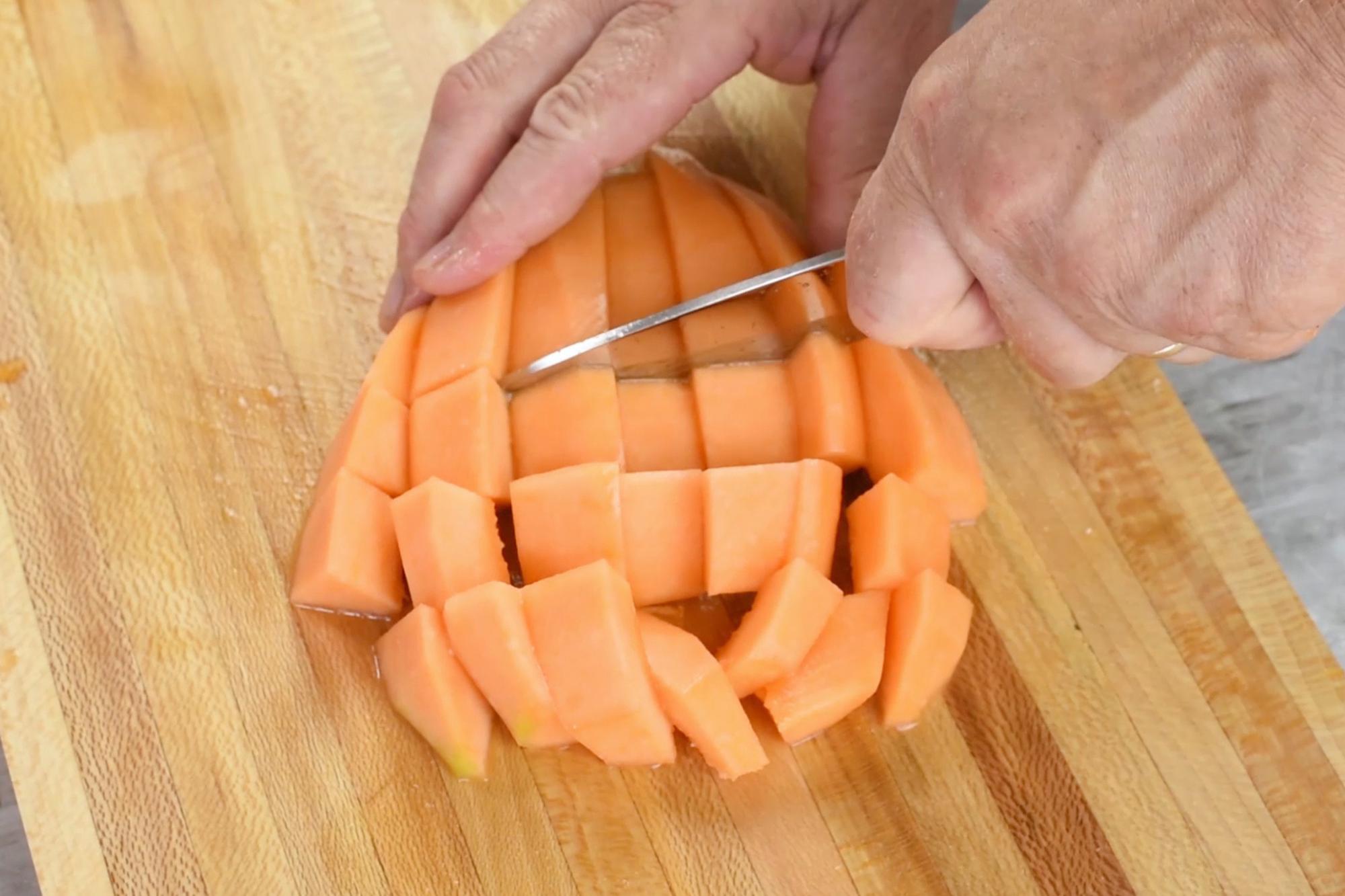 There's nothing better than a perfectly ripe cantaloupe. It's refreshing, floral flavor adds brightness to fruit salads, pairs perfectly with a dollop of cottage cheese and is also delicious all on its own.
Along with being packed with nutrients, cantaloupe is also very hydrating. One cup of cantaloupe is said to be about 90 percent water. Speaking of water, try tossing a few chunks of cantaloupe in a pitcher of cold water to let it infuse for a flavor boost.
As with other medium-sized round fruits, cubing a cantaloupe might have you scratching your head. But, I'm here to tell you, it's not difficult. We reached out to our friend Chef Keith Glover from Alfred State College's culinary arts program, to show us the easiest way to cut a cantaloupe into cubes.
He used Cutco's Gourmet Prep Knife, with its hefty blade, sharp Double-D® edge and comfortable ergonomic handle, for easy, controlled cutting through the thick skin and into the juicy flesh.
How to Easily Cut Cantaloupe into Cubes
1. Using a Gourmet Prep Knife, trim off the ends of the cantaloupe.
2. Stand the cantaloupe up so it sits flat and securely on the cutting board.
3. Use the knife to cut away the rind, making your way around the entire fruit.
4. Cut the cantaloupe in half.
5. Using a spoon, remove the seeds from each half.
6. Lay the halves flat on the cutting board, cut-side down and, following the curve of the cantaloupe, make slices root to stem.
7. Rotate the slices and cut crosswise to dice.