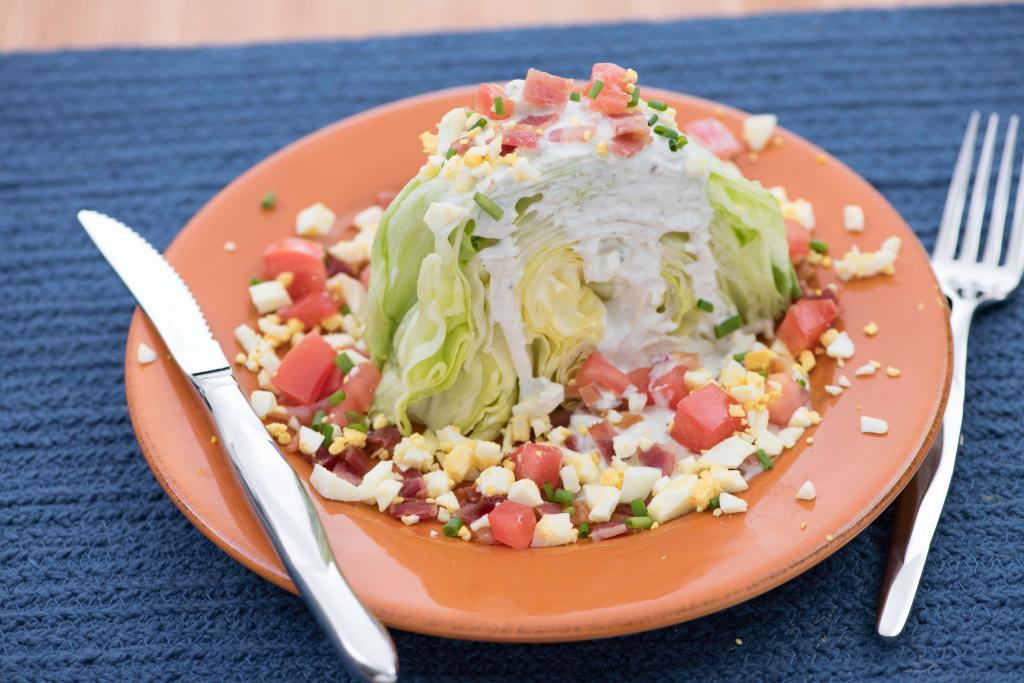 I love end-of-summer easy dinners and this is one of my favorites. While iceberg is not one of the more popular lettuces at the grocery store, it is great for Wedge Salad.
When selecting iceberg lettuce, look for heads that have clean outer leaves and compact inner leaves. To loosen and remove the core, smack the head core-side down on the counter and then just pull it out. Use Vegetable Knife to cut it into quarters and you're ready to dress it.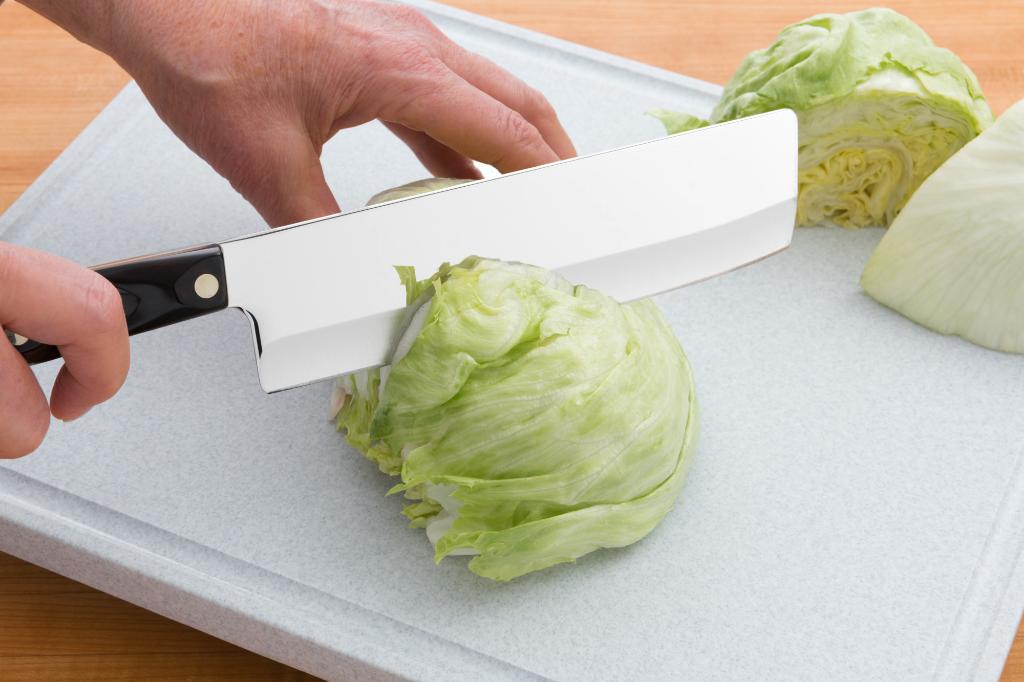 I love the way a Wedge Salad looks on a plate and it is so refreshing at the end of the day. For a change of flavor, use bottled Thousand Island dressing in place of the from-scratch bleu cheese dressing in our recipe below.
When serving a Wedge Salad, be sure to set the table with flatware. This is a salad that you'll need to use a Table Knife and fork to eat.
Ingredients
For the dressing
1/4 cup plain (not flavored) Greek yogurt
1 tablespoon mayonnaise
3 tablespoons sour cream
3 tablespoons milk
Splash of Worcestershire
1/2 cup blue cheese crumbles
2 teaspoons white balsamic vinegar
Salt and pepper, to taste
For the salad
Iceberg lettuce, cut into 4 wedges
1/2 cup crumbled and cooked bacon (could be turkey bacon)
4 hard-cooked eggs, chopped
2 tomatoes, chopped
More blue cheese crumbles, for garnish (1-2 tablespoons per salad)
Chives, cut, for garnish
Directions
To make the dressing: In a small bowl, whisk all ingredients together and set aside.
Put wedges of iceberg lettuce, cut side up, on a large dinner plate.
Pour dressing over wedge and top with bacon, eggs and tomatoes.
Top with blue cheese crumbles and garnish with chives.
Serve immediately.
Recommended Tools