Watermelon Woju or Mule (Salted Watermelon Juice)
414 days ago
Skip to recipe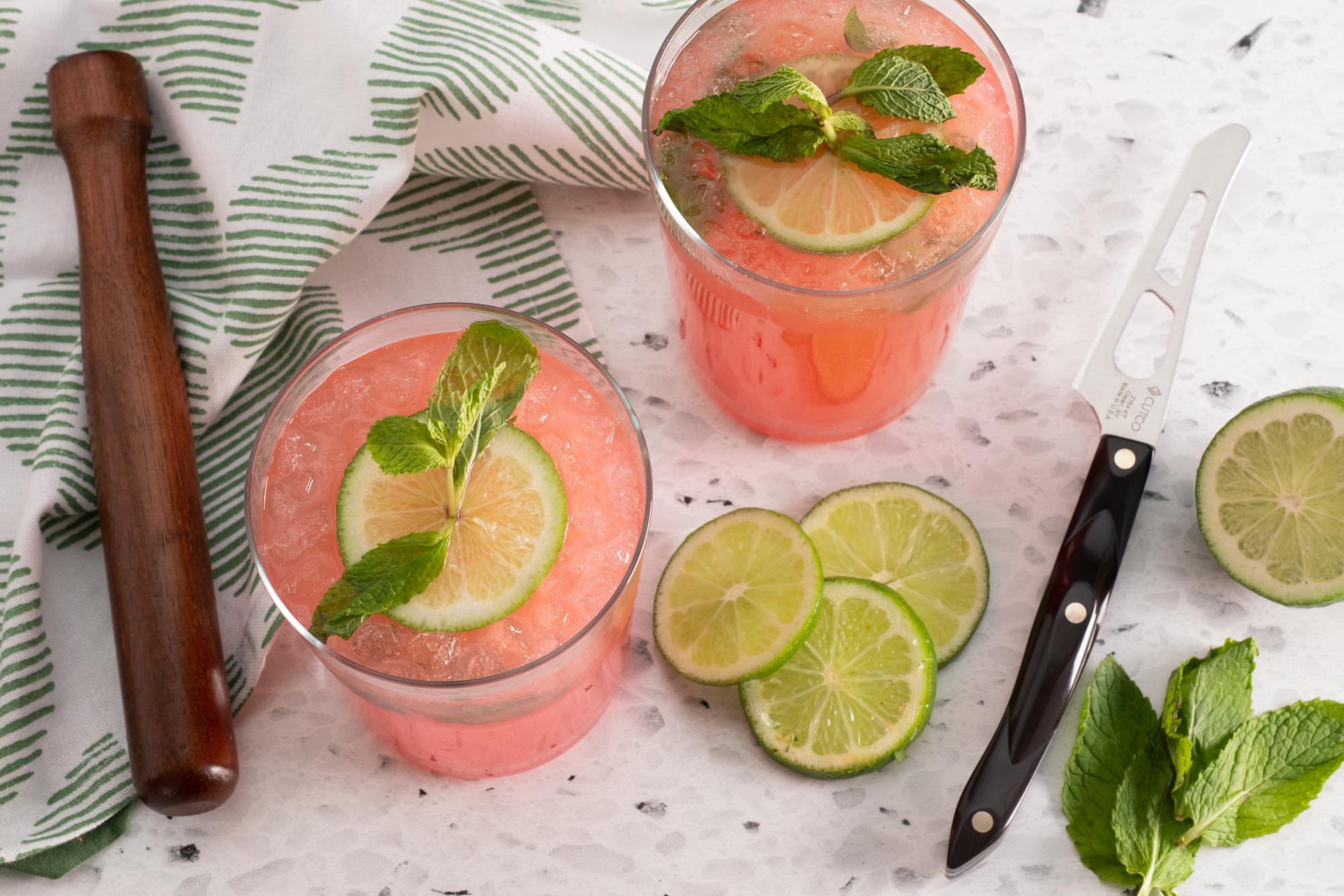 Woju is a natural sports drink loaded with water and electrolytes like potassium, magnesium and phosphorus. It helps you to stay hydrated since it is 92 percent water.
Watermelon has easily-absorbed energy nutrients and, with just a touch of salt added, becomes Watermelon Woju or a Mule and is the perfect refresher for summer's heat, or for hydrating during exercise.
Preparing the Watermelon
To cube the watermelon, use a 7-5/8" Petite Chef knife to trim off the rind before cutting the flesh into cubes. Other good knives for cutting watermelon are the Butcher Knife, 6-3/4" Petite Carver or 9" Carver.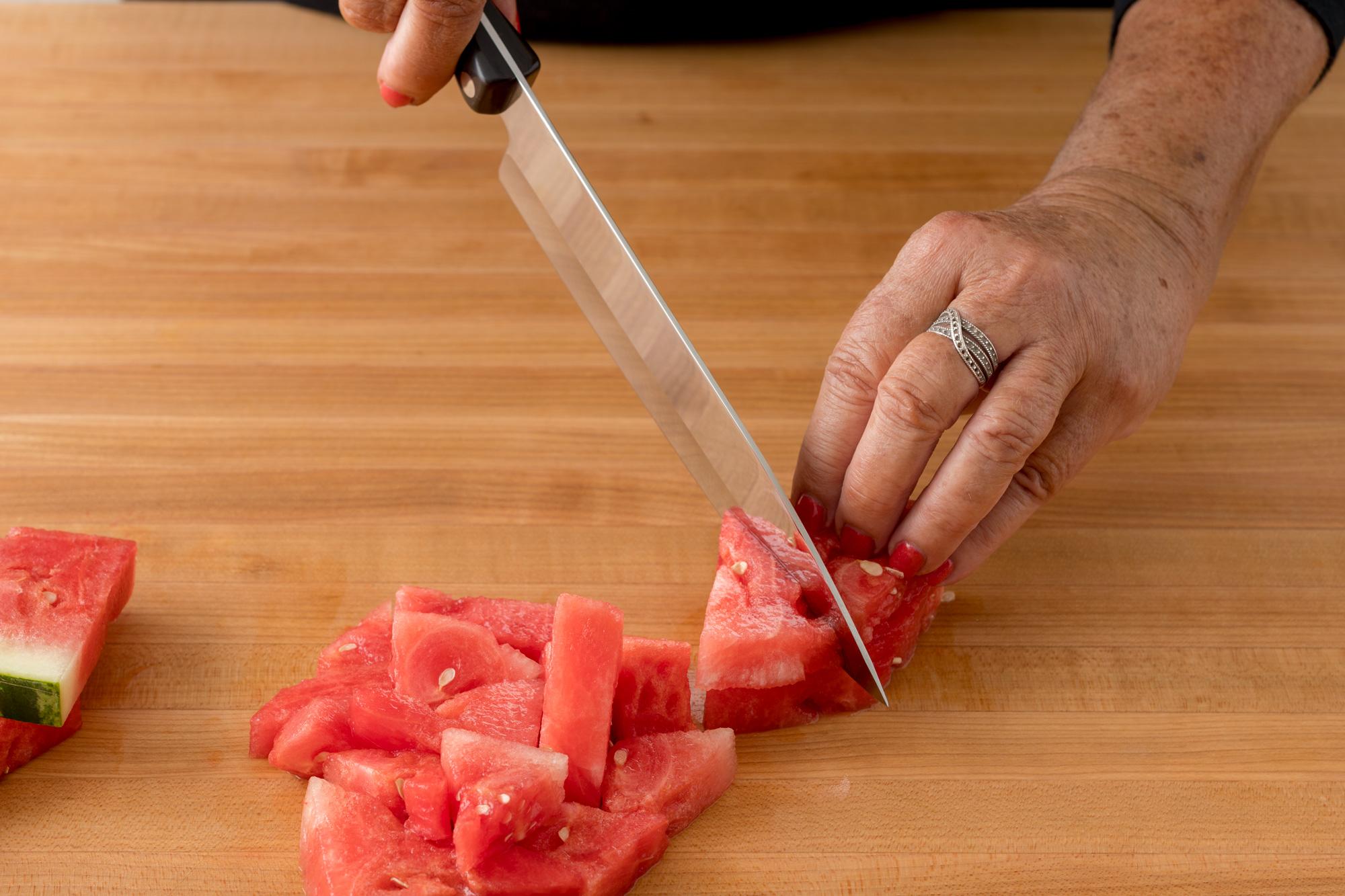 Learn how to cut a watermelon from Cutco's video tutorial, How to Easily Cut Watermelon into Cubes.
Toss the cubes into a blender until smooth and then strain off the pulp.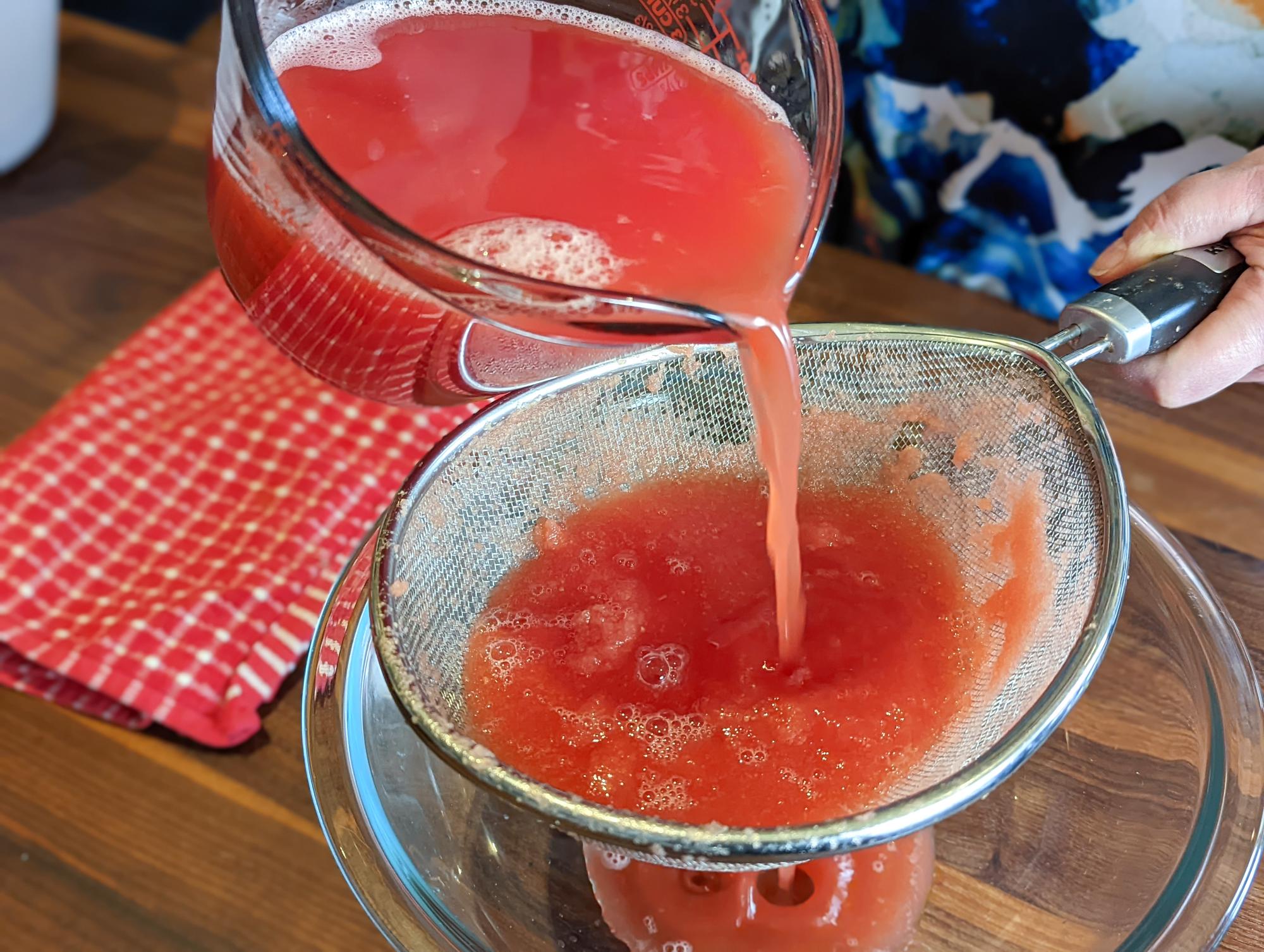 In the true spirit of the no-waste kitchen, reserve the leftover pulp to use in other recipes, like Watermelon Overnight Oats.
You won't need the whole watermelon for this recipe, but I juice it all and freeze what I'm not using within the next few days in 12-ounce cups. It thaws quickly and gives me a taste of summer all year round.
Making the Watermelon Woju
Once you have the strained watermelon juice, add sparkling water and you already have an aqua fresca.
Then add in some lime juice for a nice zip to this woju. Use a Mini Cheese Knife to cut the lime into wedges. Its sharp Micro Double-D™ edge is the perfect knife for cutting small citrus fruit.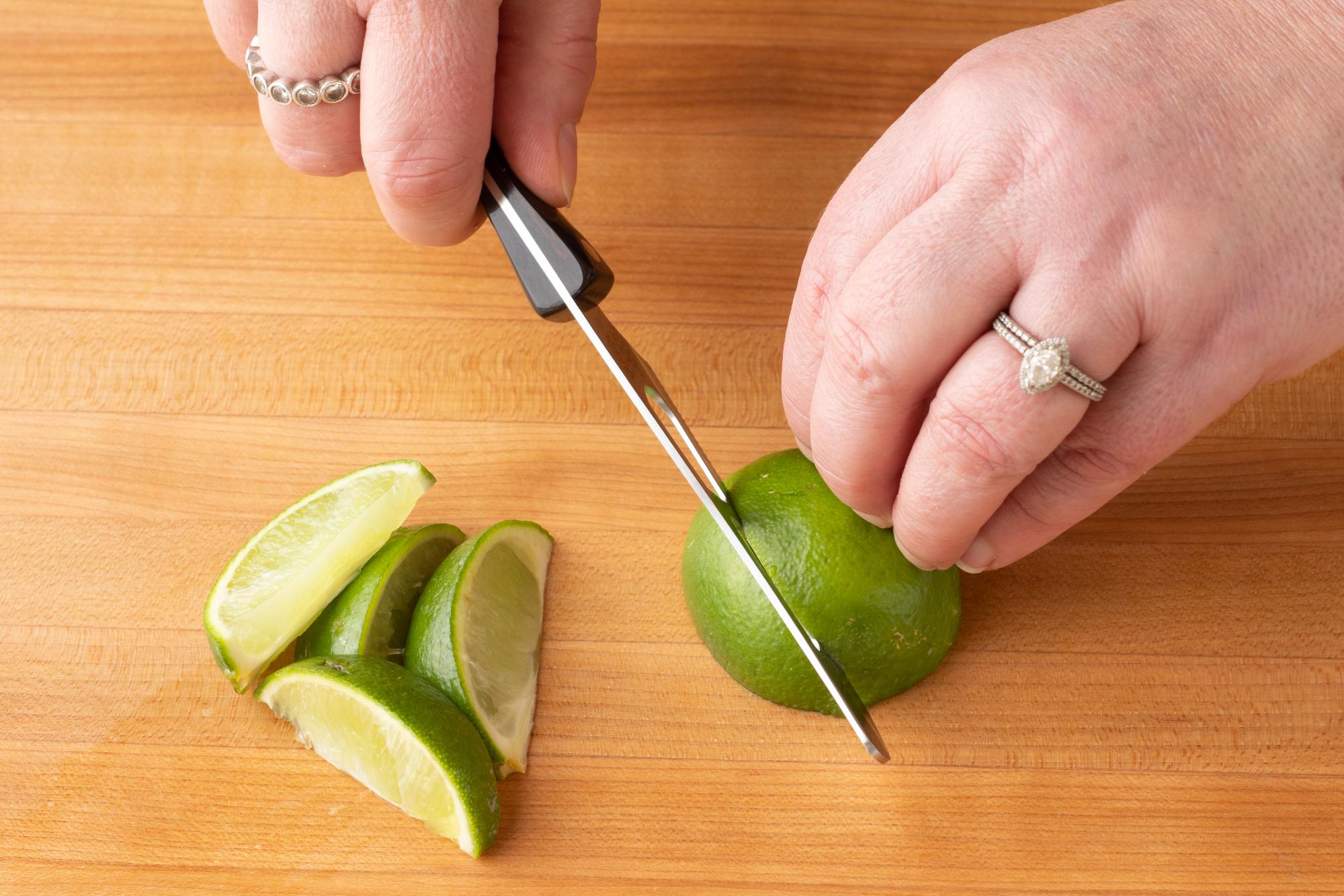 Squeeze some of the lime juice into the woju and use the rest of the wedges as a garnish.
Also add in some trendy and flavorful ginger beer to make a delicious "tame" mule or, to kick it up, add vodka or tequila to make it a "kicking'" mule.
Garnishing this Watermelon Woju or Mule with mint tops it all off. I love sharing this recipe. It is so yummy, fun and easy!
Ingredients
6 cups cubed fresh watermelon (1/2 to ¾ of a small seedless watermelon)
3/4 teaspoon kosher salt
Lime wedges, for serving and extra juice
Ginger beer (optional - for Mule)
Vodka or tequila (optional)
Fresh mint leaves (optional)
Directions
Purée watermelon in a blender until smooth. Strain through a fine-mesh sieve into a large pitcher or measuring glass, pressing on solids to extract as much juice as possible; discard solids.
If drinking as woju, mix in salt and pour juice into ice-filled glasses. Garnish with lime wedges; squeeze lime into juice and enjoy!
Make into a mule by adding ginger beer and additional lime juice. Splash with vodka or tequila for a kickin' watermelon mule. Top with a fresh mint leaf.
Recommended Tools