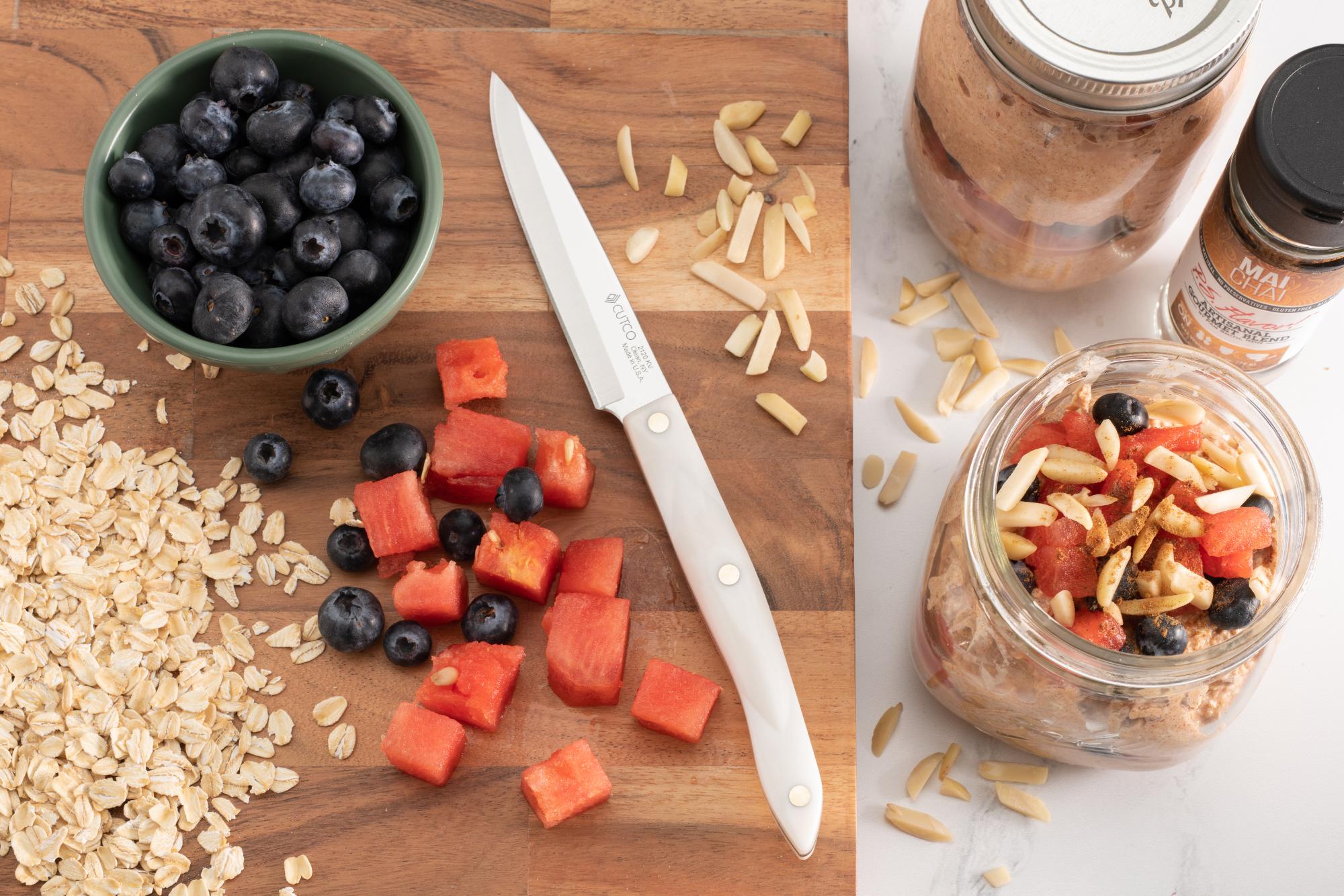 Overnight oats have become quite popular, both at home and in restaurants, and for a good reason. They are the perfect grab-and-go breakfast – nourishing, energizing, filling and delicious. This recipe for Watermelon Overnight Oats highlights a refreshing burst of summer fruit.
I've been preparing overnight oats for years under a different name, Bircher muesli, a celebrated cereal recipe from the health spas that spawned a host of different commercial cereals.
If you are new to the overnight oats club, they are simply a no-cook method of making oatmeal. Instead of cooking your oats with liquid on the stove or in a microwave, you stir rolled old-fashioned oats with the liquid and other flavor add-ins and let it rest in the refrigerator overnight. In the morning, a tasty pudding-like delight awaits.
Any juice or fruit puree can be used in the oat mixture, and any diced fresh fruit can be enjoyed as well. I love the watermelon spin whenever possible.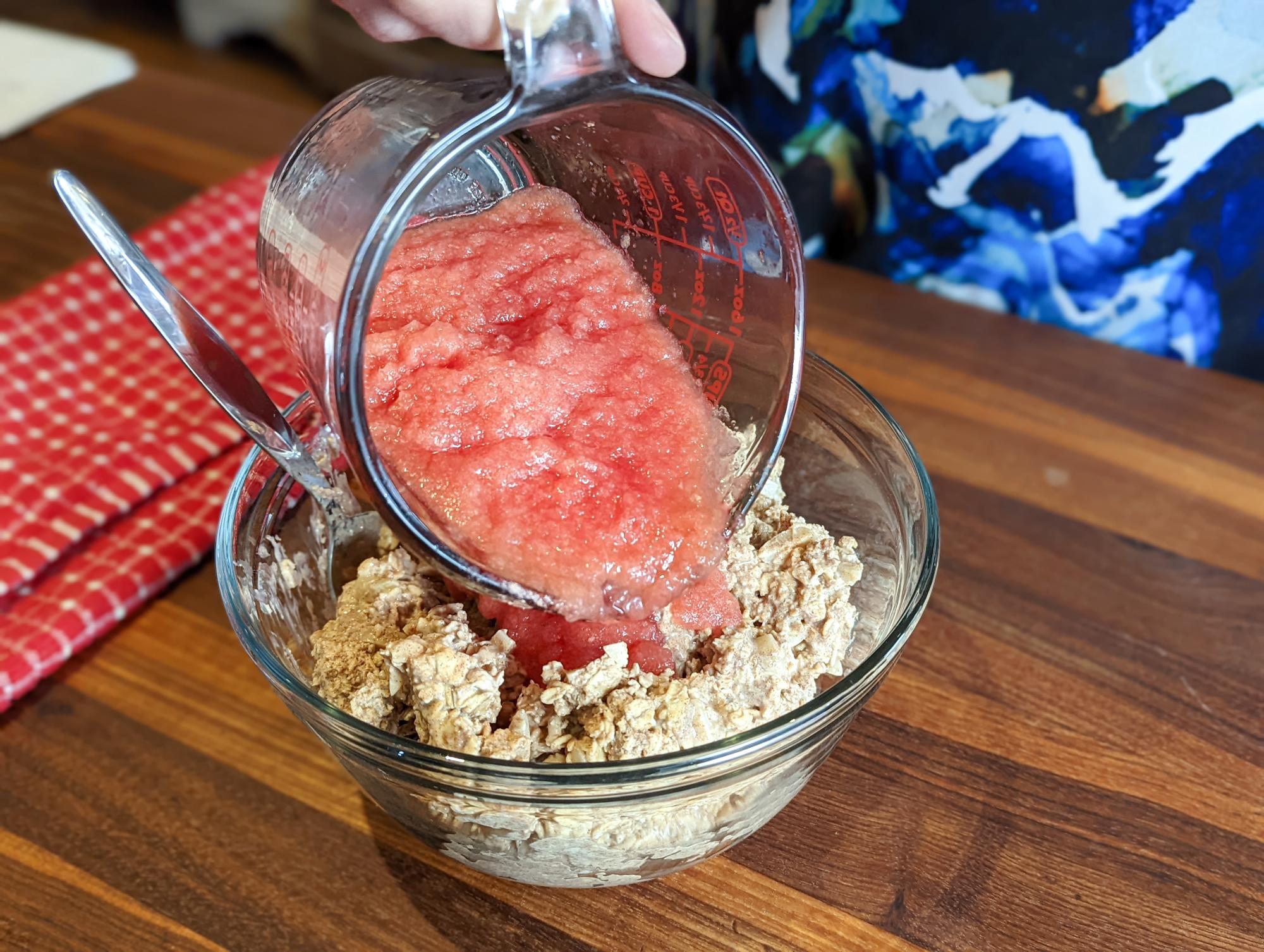 Making watermelon puree could not be easier, just blend cubes of the fruit until smooth in your blender and strain off the pulp/puree. Reserve any juice and freeze to use in another recipe, another day, such as my Watermelon Woju.
Apples give a bit of tartness to the oats and are added in with the watermelon puree. Finely dice the apple using a 4" Paring Knife.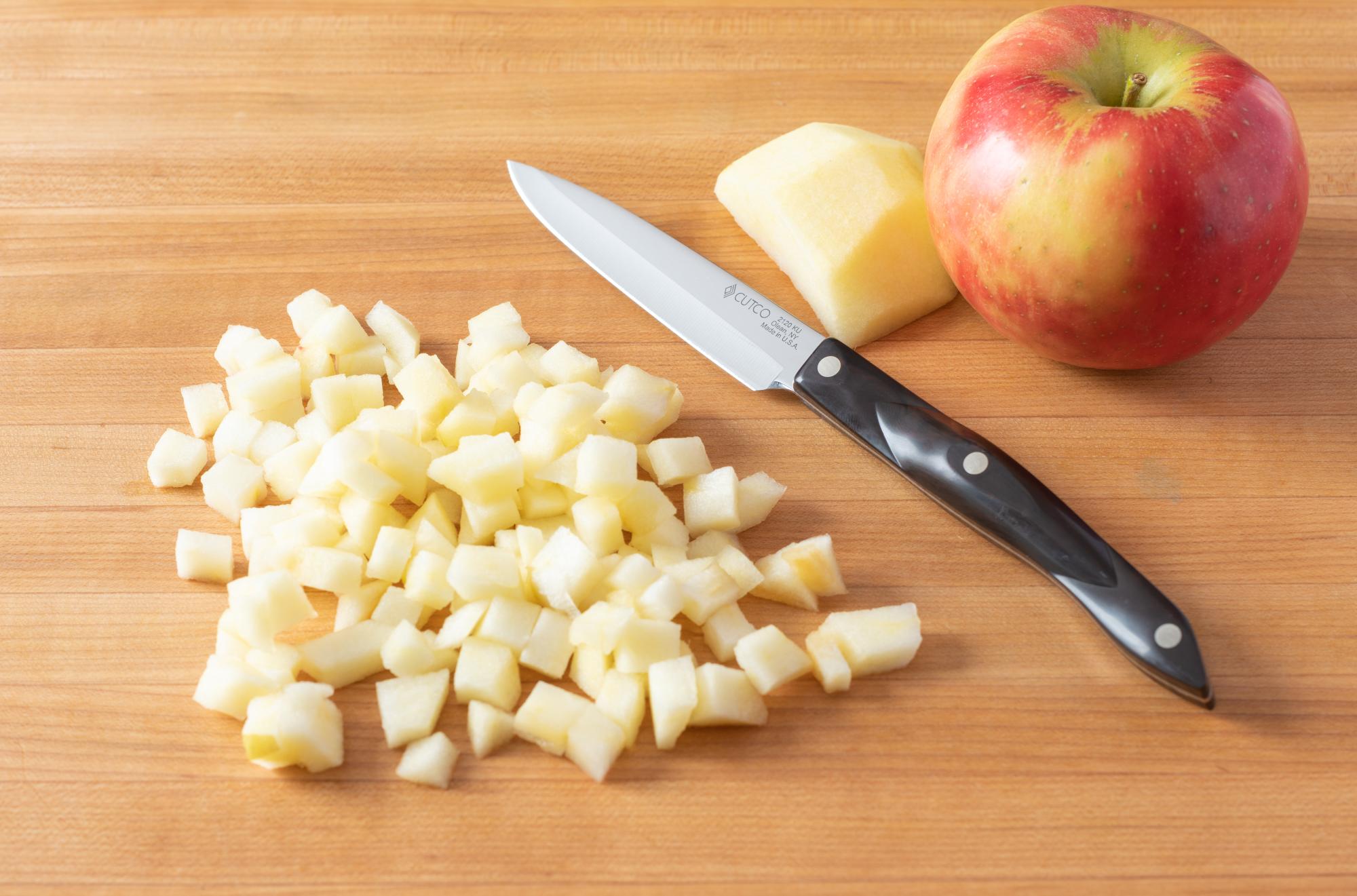 Once the oat mixture is mixed, let it rest in the refrigerator overnight. In the morning grab a Mason jar and spoon in some of the Watermelon Overnight Oats.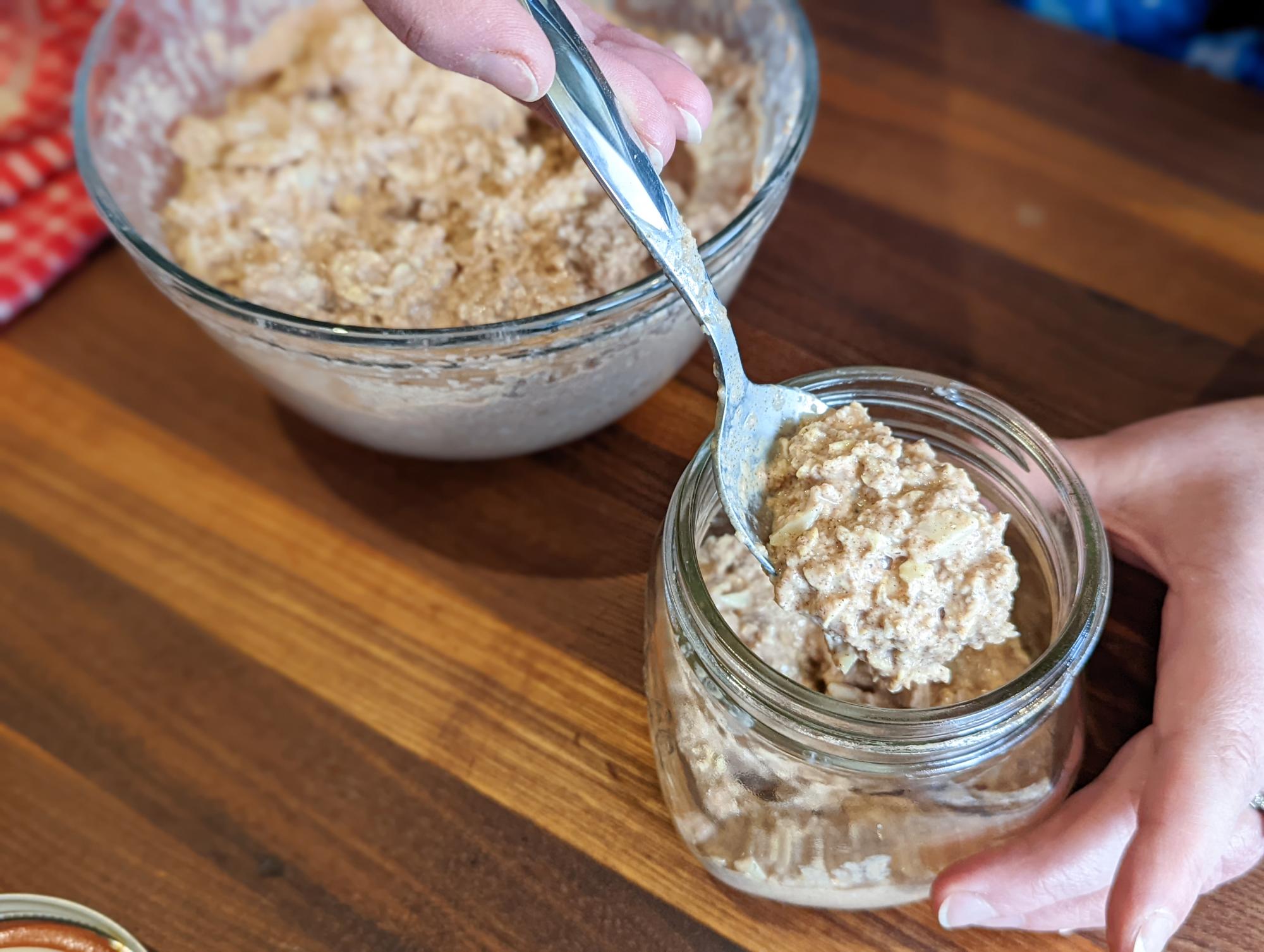 Layer on some blueberries.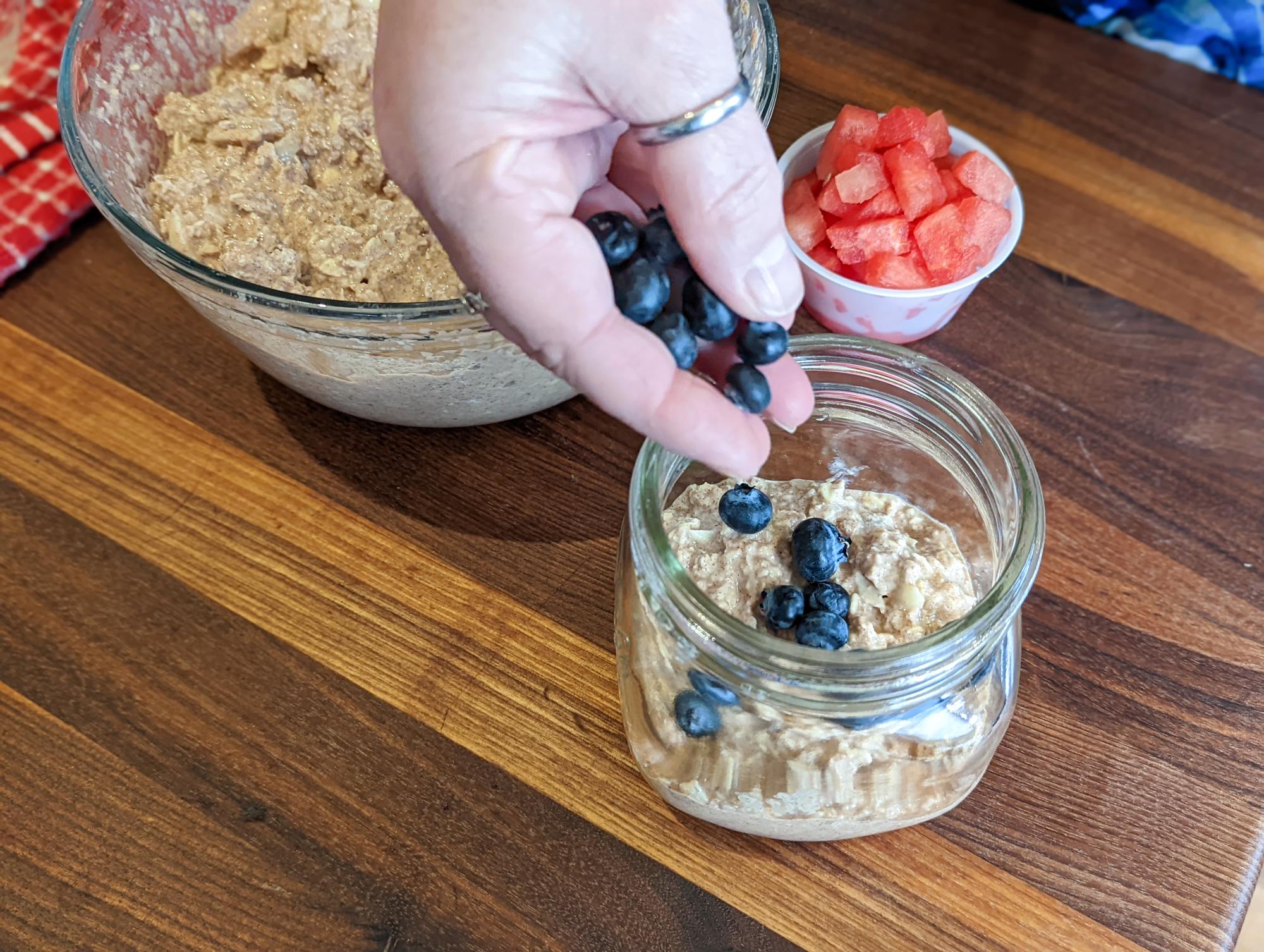 Follow with some diced watermelon and slivered almonds, pecans or pistachios.
Creamy, tasty and fresh – anytime watermelon is invited to the party, it brings a refreshing boost of flavor, and a color lift.
Although these Watermelon Overnight Oats are often thought of as a breakfast item, this is my favorite bedtime snack. The wholesome oats and yogurt blend prepares the body for better sleep.
In addition to the versatility of the fruit puree and fresh fruit used, this can easily be made into a plant-based dish. Simply use the plant-milk and yogurt of your choice instead of dairy.
Ingredients
2 cups rolled oats
1/2 cup slivered almonds, pecans or pistachios
1 cup 1% milk (or plant milk of choice)
1 cup watermelon puree*
2 cups plain nonfat yogurt, such as Fage (or use vanilla Greek yogurt)
1 large gala or Honeycrisp apple, grated (about one cup)
2 tablespoons P.S. Flavor!™ Mai Chai, or cinnamon
2 teaspoons vanilla, to taste
2 tablespoons honey, to taste
Diced watermelon
Blueberries
Slivered almonds, pecans or pistachios (optional)
Fresh mint (optional)
Directions
Combine first nine ingredients. Cover and refrigerate overnight. When ready to serve, follow instructions below.
When ready to serve, spoon 2 ½ ounces oat mixture into bottom of 8 or 12-ounce Mason or jelly jar. Add blueberries and watermelon, then top with another layer of 2 ½ ounces of oat mixture on top. Top with remaining diced watermelon and blueberries. Garnish with a sprinkle of nuts and mint, if desired.
*To make watermelon puree, blend watermelon in a blender until smooth and then strain off the pulp/puree.
Recommended Tools