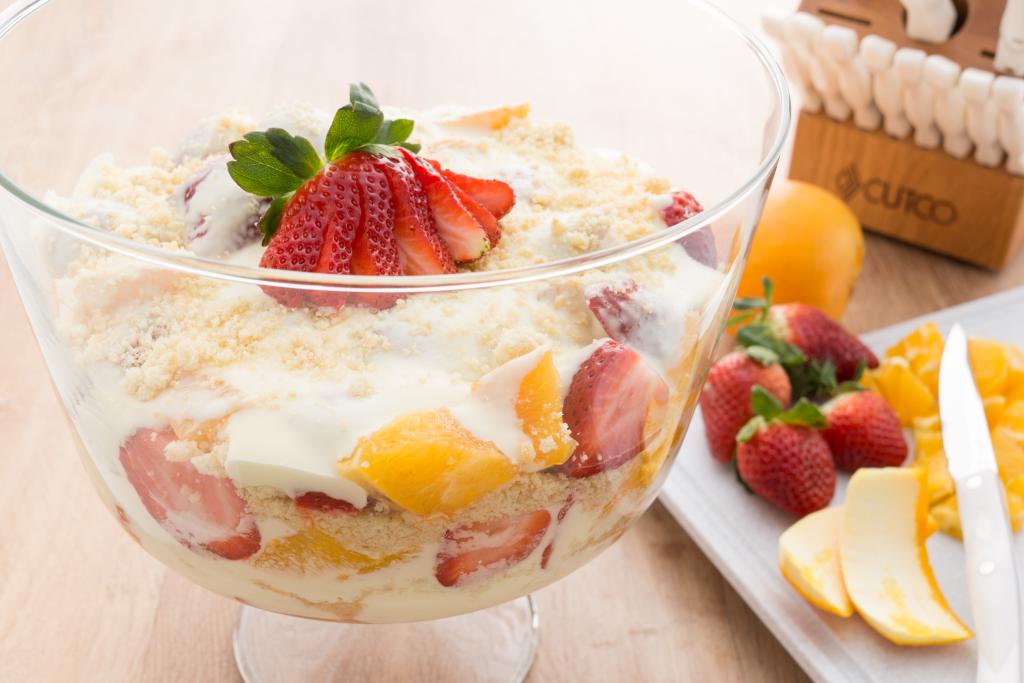 My motto has always been "life is short, eat dessert first." I admit I have a sweet tooth. I always have and probably always will.
Sometimes you want an all-out decadent dessert. The kind where you don't want to know how many calories there are in the recipe. Then there are times when you crave something more light and refreshing. This Strawberry and Orange Fruit Trifle falls under the light and refreshing category.
Made with citrusy oranges and sweet strawberries layered between fluffy lemon whipped cream and crushed shortbread cookies, it is sure to please any family member or guest at your table.
Cutting the Fruit
Cutco offers a family of paring knives for your prepping convenience. I used the 4" Gourmet Paring Knife for both the oranges and the strawberries.
For hulling the strawberries, slice the stem off of each of them or use the pointed tip of the knife to cut around the stem to remove it. Then slice the berries using the same knife.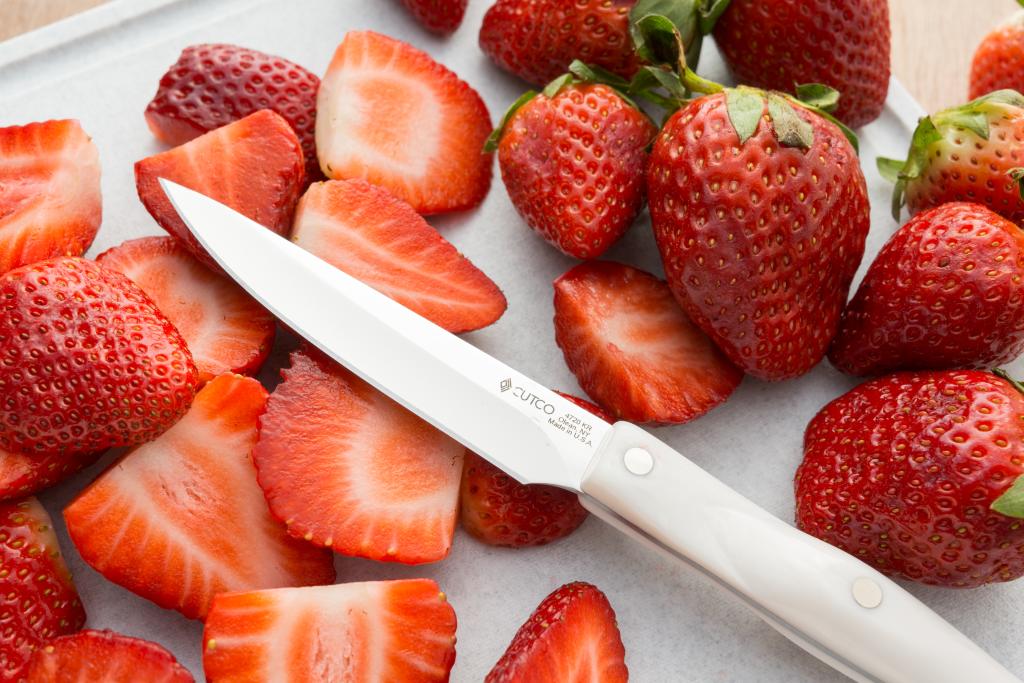 To cut the orange, use the paring knife to remove the peel and as much of the pith as possible. For step-by-step instructions on how to cut an orange, check out our easy tutorial.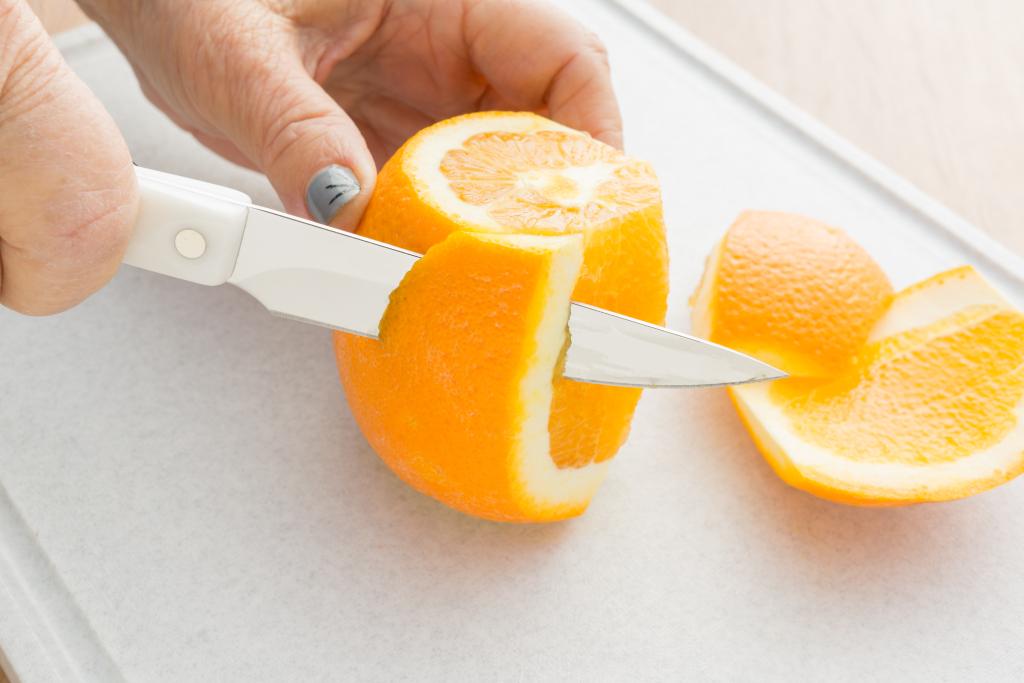 To crush the shortbread cookies, place them between two towels or parchment paper, or in a resealable plastic bag, and use the back of an Ice Cream Scoop to break the cookies up into small pieces.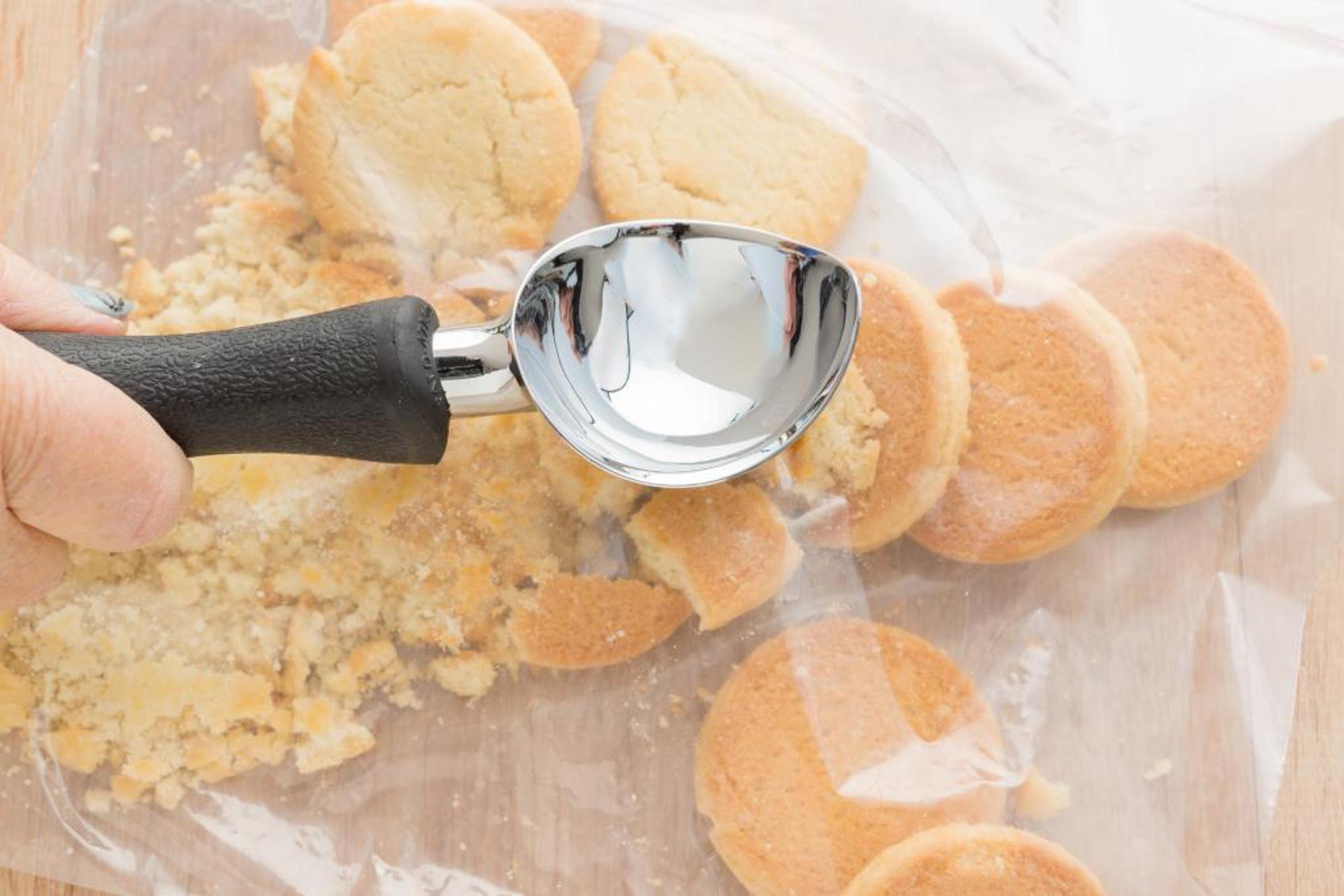 Be sure to layer the ingredients in a clear bowl or a trifle bowl so everyone can see all the colors and deliciousness of this lovely spring dessert.
More Trifle Recipes to Try
If you enjoy this Strawberry and Orange Fruit Trifle, try one of our other trifle recipes.
Red, White and Blue Fruit Trifle
Spicy Chocolate Trifle With Marshmallows and Raspberries
Ingredients
1 quart fresh strawberries, cut in half
4 oranges, peeled, sectioned and halved
2 tablespoons orange juice
3 tablespoons granulated sugar
1 1/2 cups whipping cream
1 jar (11.3 ounces) lemon curd
1 3/4 cups crushed shortbread cookies
Directions
Toss the strawberries, oranges, orange juice and sugar together in a bowl and let stand at room temperature for 10 minutes.
Beat whipping cream and lemon curd together at low speed until blended. Gradually increase mixer speed and mix until medium peaks form.
In a large glass bowl or trifle bowl, layer one third of the fruit mixture, then one third of the curd mixture. Top with 3/4 cup of the crushed cookies. Repeat layers; 1/3 fruit mixture, 1/3 curd mixture, 3/4 cup crushed cookies; 1/3 fruit mixture, 1/3 curd mixture, 1/2 cup crushed cookies.
Cover and chill at least 1 hour or up to 8 hours.
Recommended Tools