How to Cut an Orange
Published 380 days ago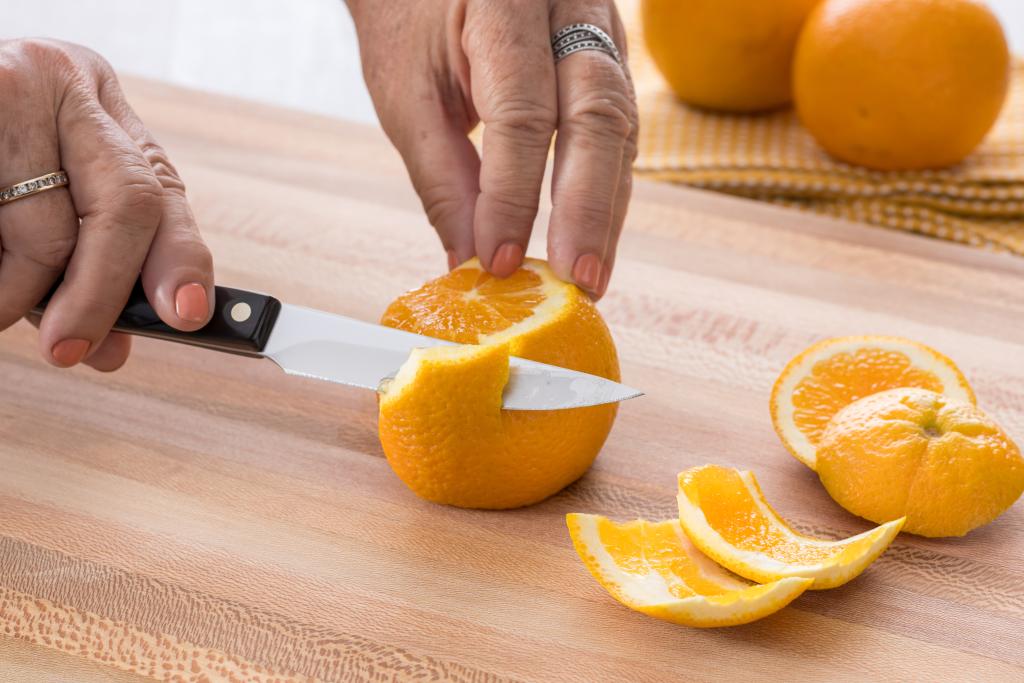 Cutting an orange for a salad takes only a moment if you have the right knife and the right technique.
I like using a 4" Gourmet Paring Knife for this job. The sharp and slightly wider blade with its subtly rounded belly offers more stability for trimming the peel from the orange. Its length is also perfect for cutting the fruit into bite-sized pieces on a cutting board.
For a salad, you want to remove as much of the bitter pith of the orange as possible. Instead of peeling it by hand, use a knife. Not only does it cut as close to the fruit as possible, it also keeps your hands clean.
If you're using sections of orange in your salad instead, check out our tutorial, How to Section a Grapefruit and use those same steps to section an orange.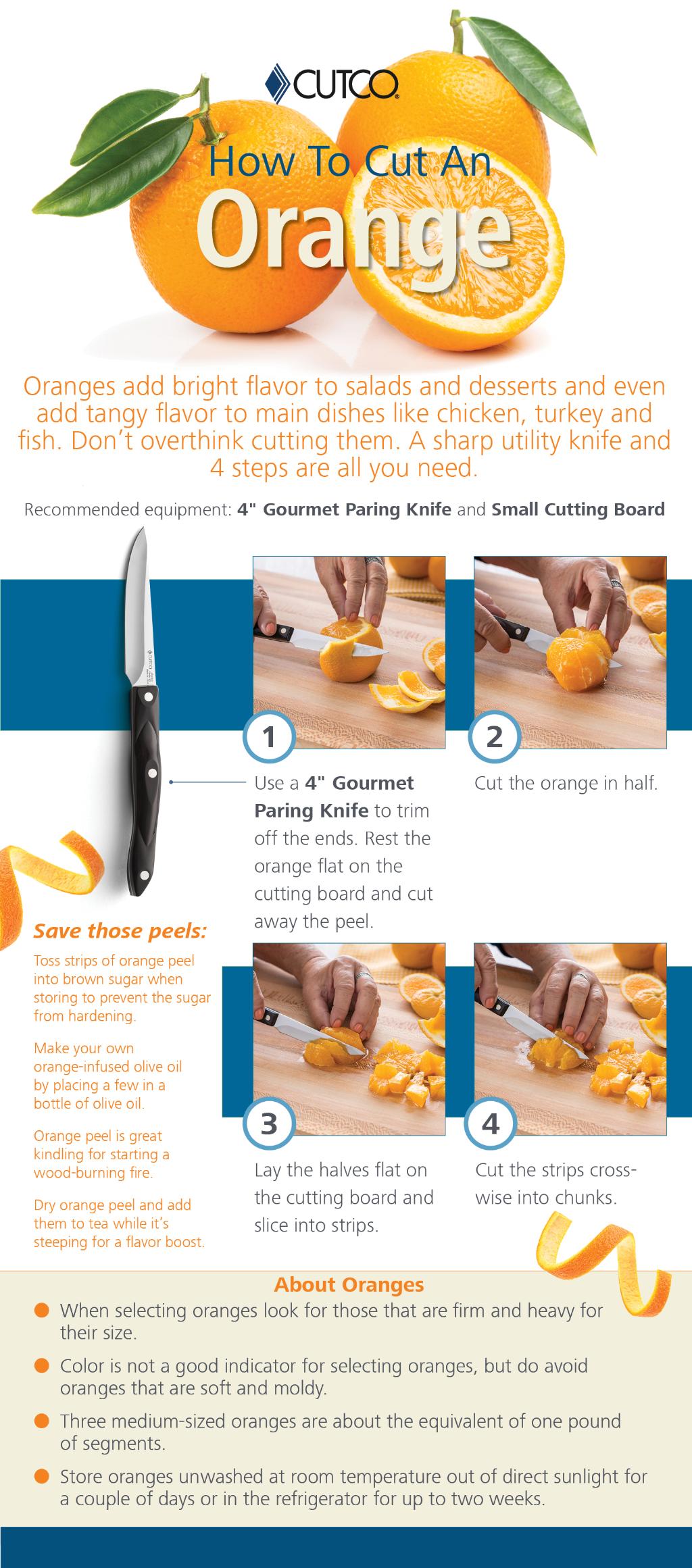 How to Cut an Orange
1. Using a 4" Gourmet Paring Knife to trim off the ends. Rest the orange flat on the cutting board and cut away the peel.
2. Cut the orange in half.
3. Lay the halves flat on the cutting board and slice into strips.
4. Cut the strips cross-wise into chunks.