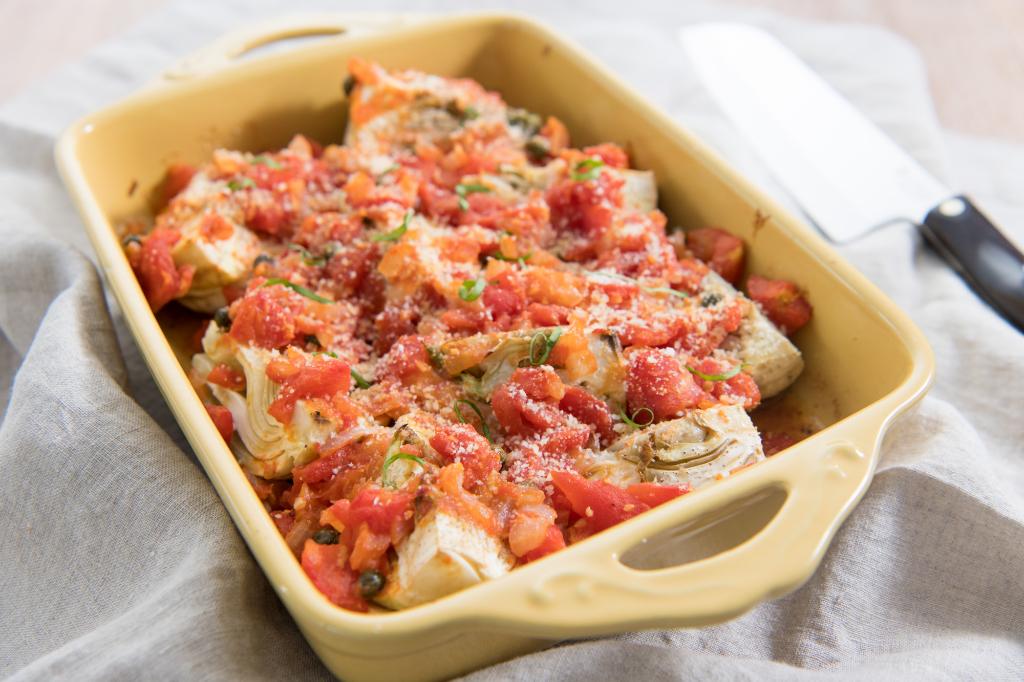 If you're in a vegetable rut, here is fennel side dish is a good way to shake things up a bit. This Roasted Fennel with Tomatoes recipe is easy to make, delicious and nutritious.
Fennel, with its slightly anise-like flavor, can be eaten raw, but roasting it brings out its sweetness. For this recipe, the roasted fennel is covered with a sort of stew made from onions, garlic, tomatoes and capers. The result is a vegetable side dish that has layers of flavor.
To prep the fennel, use a 7" Santoku knife to cut off the stalks and trim off the root, but leave the end intact, and then cut the bulb into quarters.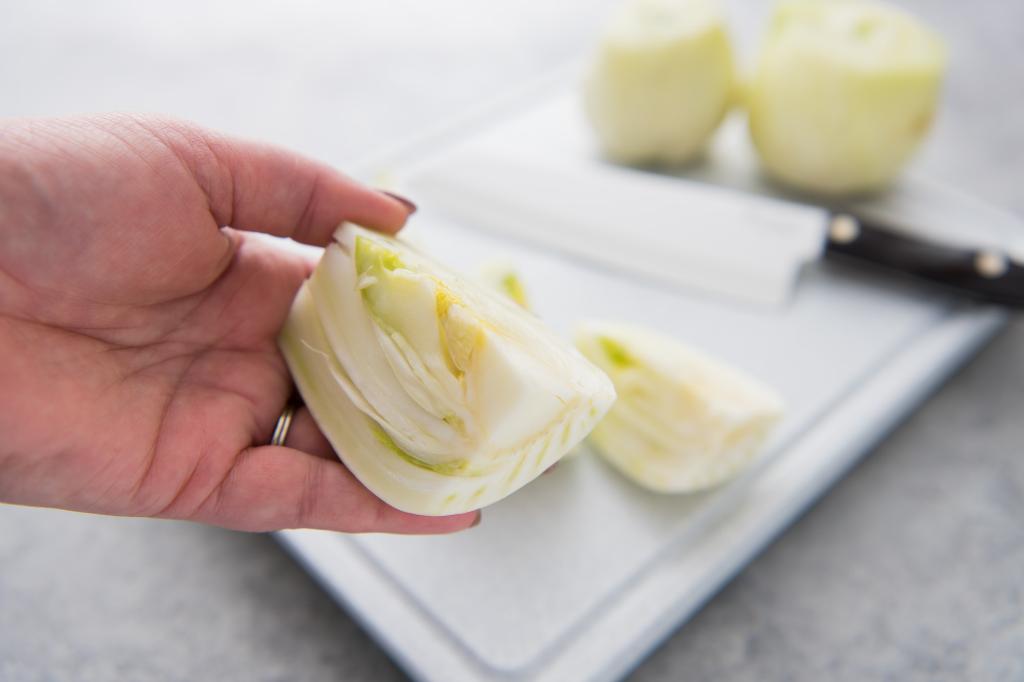 For more information on cutting fennel, check out Cutco's handy How to Cut Fennel tutorial.
Recipe created for Cutco by Chef Keith Glover, culinary instructor from Alfred State College.
Ingredients
1 fennel bulb
Olive oil
1/2 onion, diced
2 teaspoons minced garlic
1 14.5 ounce can of diced tomatoes
1 teaspoon capers
Fresh basil
Grated Parmesan cheese to taste
Directions
Preheat oven to 350 degrees F.
Trim and quarter fennel, leaving the bottom intact to hold pieces together. Place in small roasting pan, coat with olive oil and season with salt and pepper. Roast for approximately 20 to 30 minutes until fennel is soft with some browning.
Meanwhile, in sauce pan sweat onion in olive oil for 3 minutes. Add garlic and cook on low heat for a few more minutes until onions and garlic are cooked but not brown. Add tomatoes and capers and let stew for 10 minutes.
After fennel has cooked, add tomato mixture to the fennel and place back in the oven for another 20 to 30 minutes
For serving, sprinkle with cheese and fresh basil
Recommended Tools