Pomegranate, Pistachio and Dark Chocolate Crostini
1276 days ago
Skip to recipe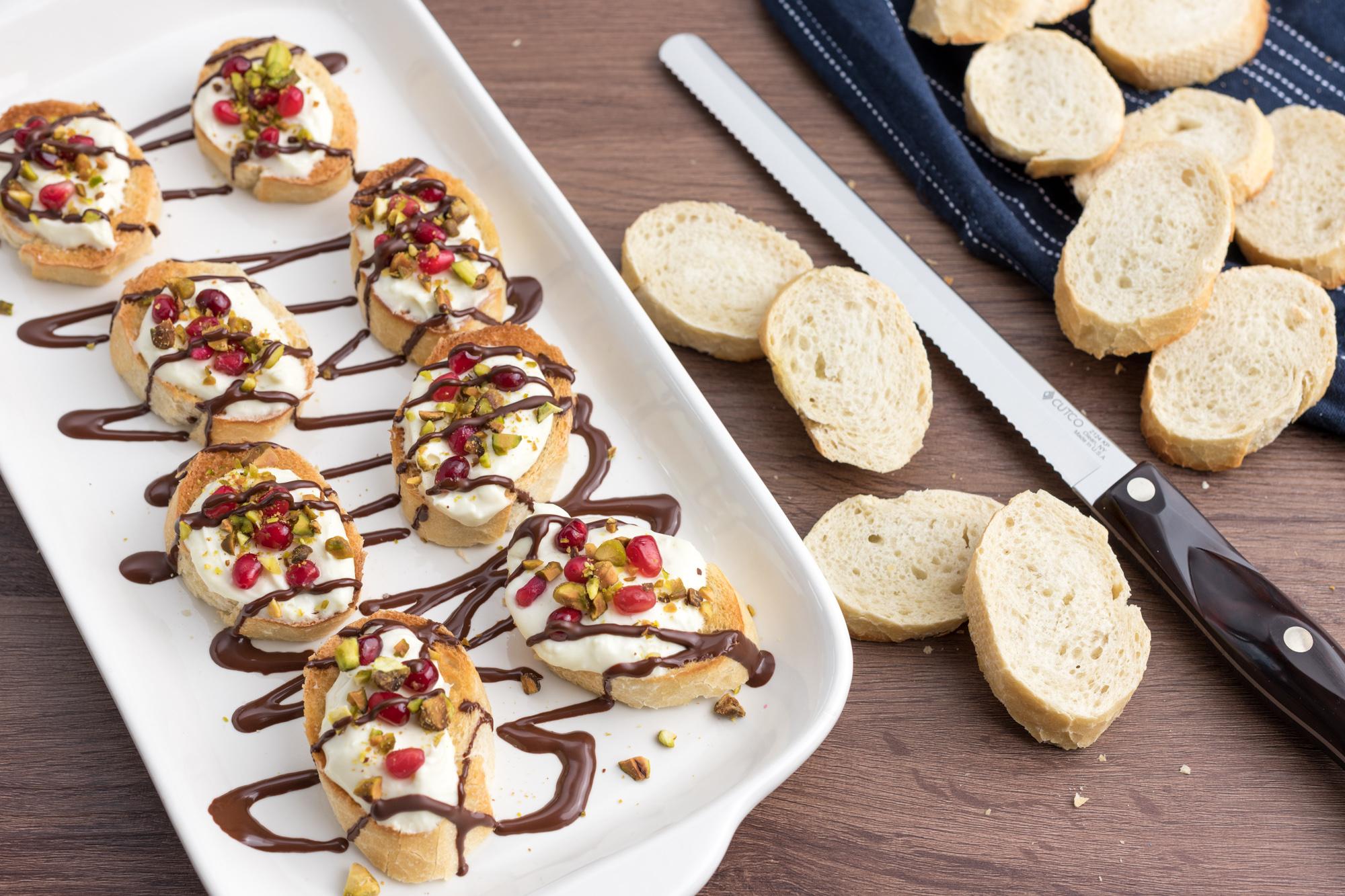 I'm a sucker for that perfect combination of sweet and salty, and put that combination into an unexpected appetizer – it's the bite-size treat of my dreams. This recipe for Pomegranate, Pistachio and Dark Chocolate Crostini is everything, not to mention it's an easy appetizer to assemble and combines the colors of the holiday season.
The tart taste of pomegranate seeds, the saltiness of the pistachios, the creaminess of the cheese mixture and then the sweet drizzle of chocolate over a toasted crostini is a true flavor explosion. We made quick work of slicing the bread with our 7-3/4" Petite Slicer (no torn bread here) and then it was just a few minutes under the broiler to get the pieces all nice and toasty.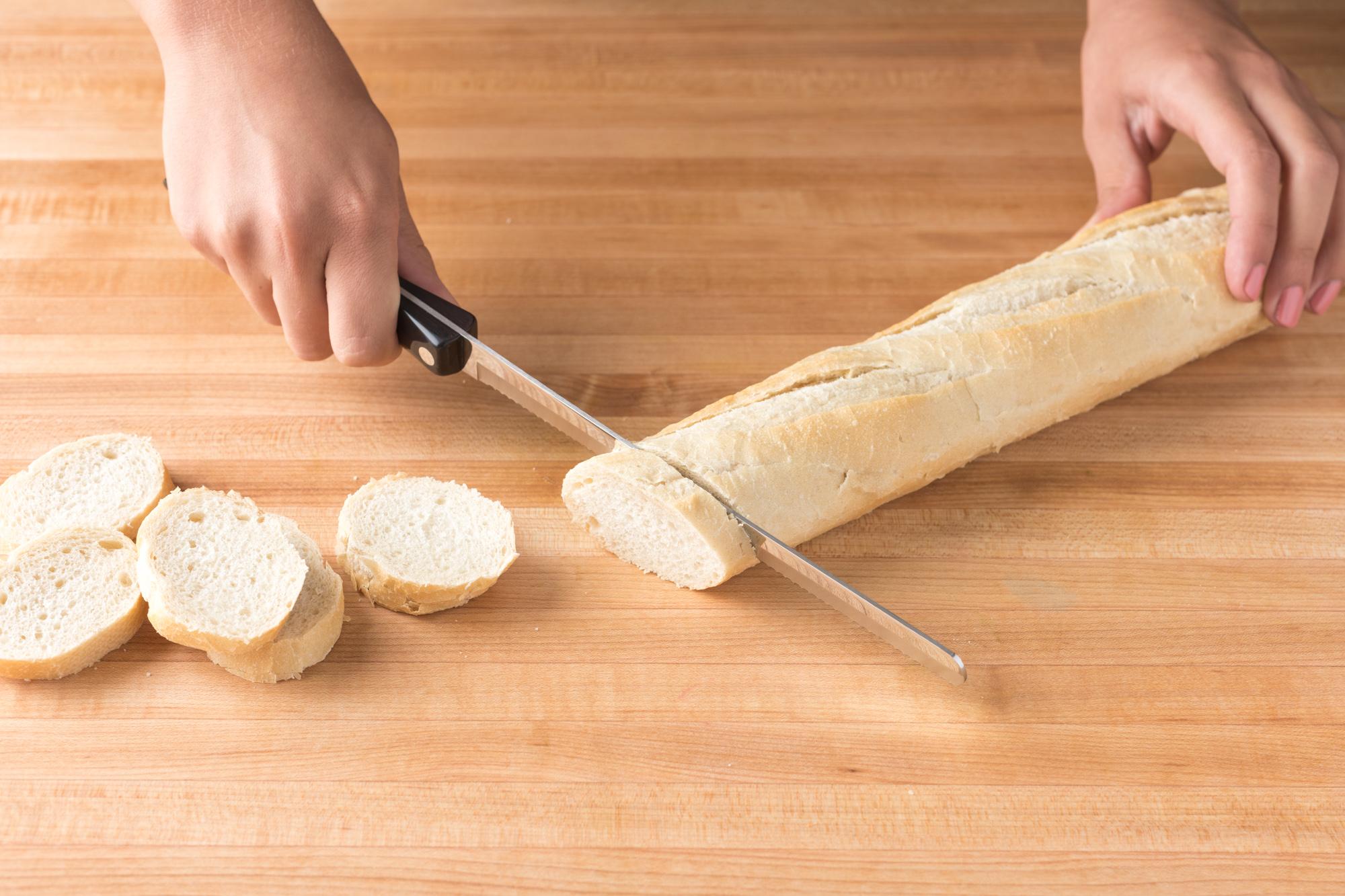 The creamy cheese mixture over the crispy bread (easily done with our Spatula Spreader) really does put this recipe over the top.
Don't be put off by having to cut up a pomegranate. It's really quite simple once you learn a few quick tips. Learn how by viewing our step-by-step video.
Here is an easy tip for when you want to drizzle chocolate. Melt the chocolate and then pour into a re-sealable bag. Seal the bag and cut off the corner with our Super Shears to drizzle chocolate without making a mess.
If sweet and salty is your thing, you will love this crunchy and creamy appetizer. There were no leftovers in the Cutco Kitchen on this day. Enjoy!
Pomegranate, Pistachio and Dark Chocolate Crostini
Print Recipe
Ingredients
French bread baguette, sliced 1/4-inch thick
Olive oil
4 ounces Neufchatel, softened
2 tablespoons orange juice
1 tablespoon honey
1 cup pomegranate seeds
1/2 finely chopped pistachios
1/2 - 1 cup dark chocolate morsels, melted
Directions
Heat broiler. Arrange bread slices on an ungreased baking sheet; brush tops with oil. Broil until lightly toasted, 3-5 minutes. Cool.
Beat Neufchatel , orange juice and honey until well blended; spread over toast slices. Sprinkle with pomegranate seeds and chopped pistachios.
Melt the chocolate chips in a bowl in the microwave in 20 second intervals. Stir after each time until the chocolate is smooth. Put chocolate in a re-sealable bag, cut off the tip of one corner and drizzle chocolate over the toast.
Recommended Tools