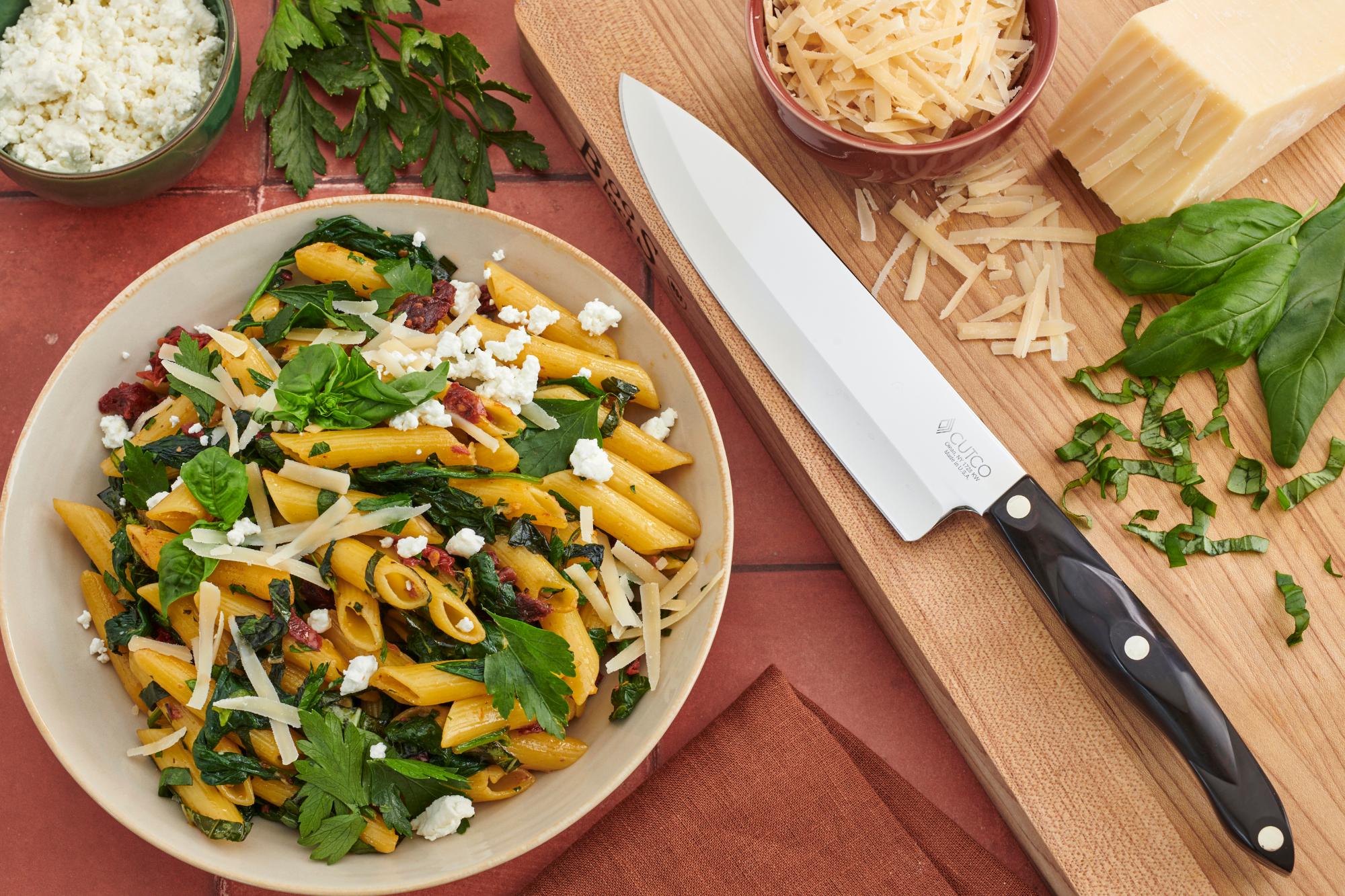 This recipe for Pasta Alfresca has evolved over several years. For the first dozen times we cooked it together as a family we would debrief at dinner and decide how to improve the recipe. It is truly a group effort.
The secret to its success is using the oil and herbs from inside the jar of the sun-dried tomatoes. It packs great flavor and really coats the pasta for full-bodied taste.
Preparing the Ingredients
Boil the pasta in salted water until al dente and make sure to reserve about a cup of the pasta water to use if you want to make the sauce a bit saucier.
To cut the herbs, the 7-5/8″ Petite Chef knife will make the job go quickly. Chiffonade the basil by stacking the leaves, rolling them up like a cigar and slicing crosswise into thin strips to create ribbons.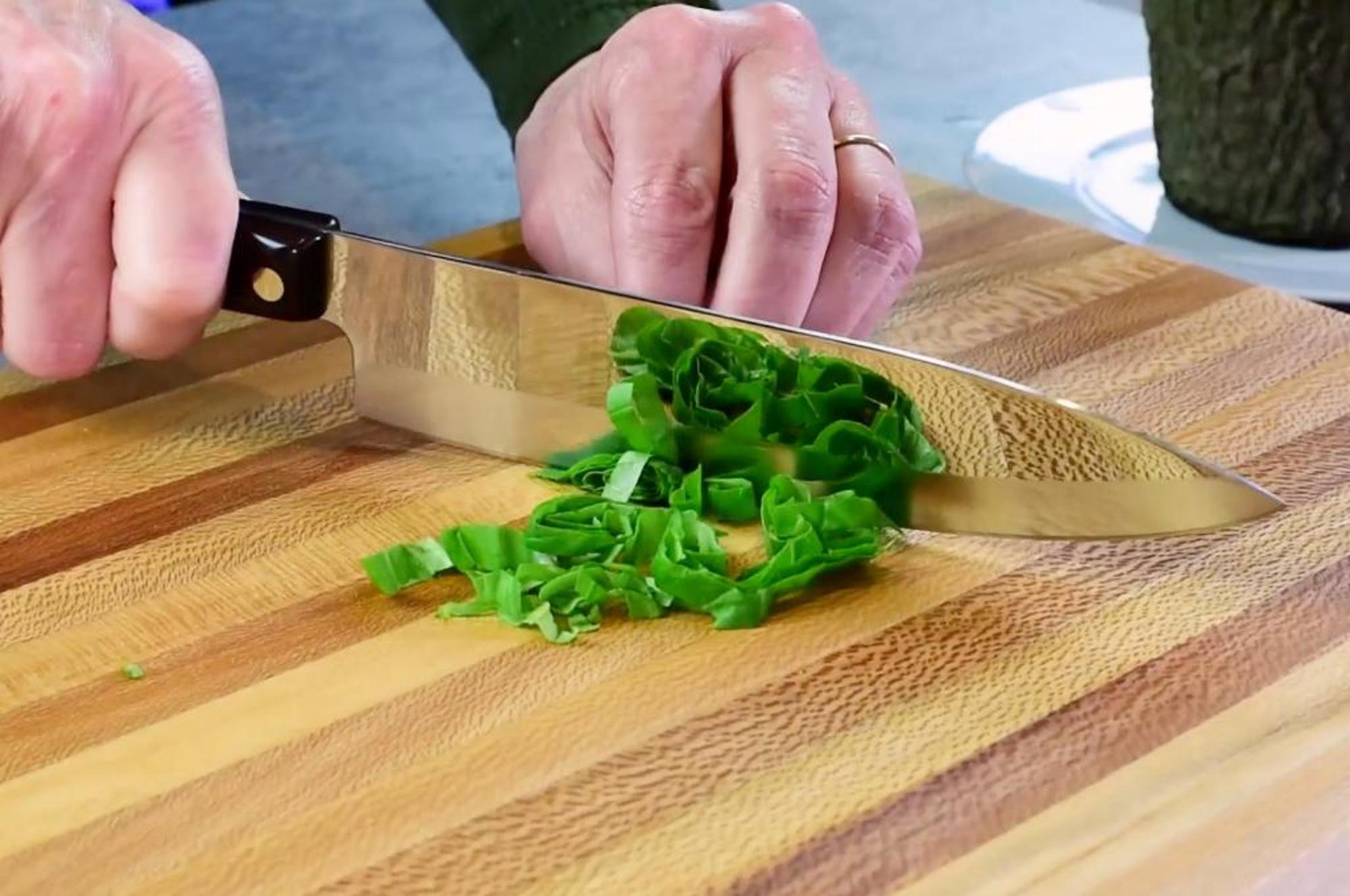 Use the same knife to chop the parsley. Gather the leaves into the center of a Cutting Board and then rock the knife over the pile to chop.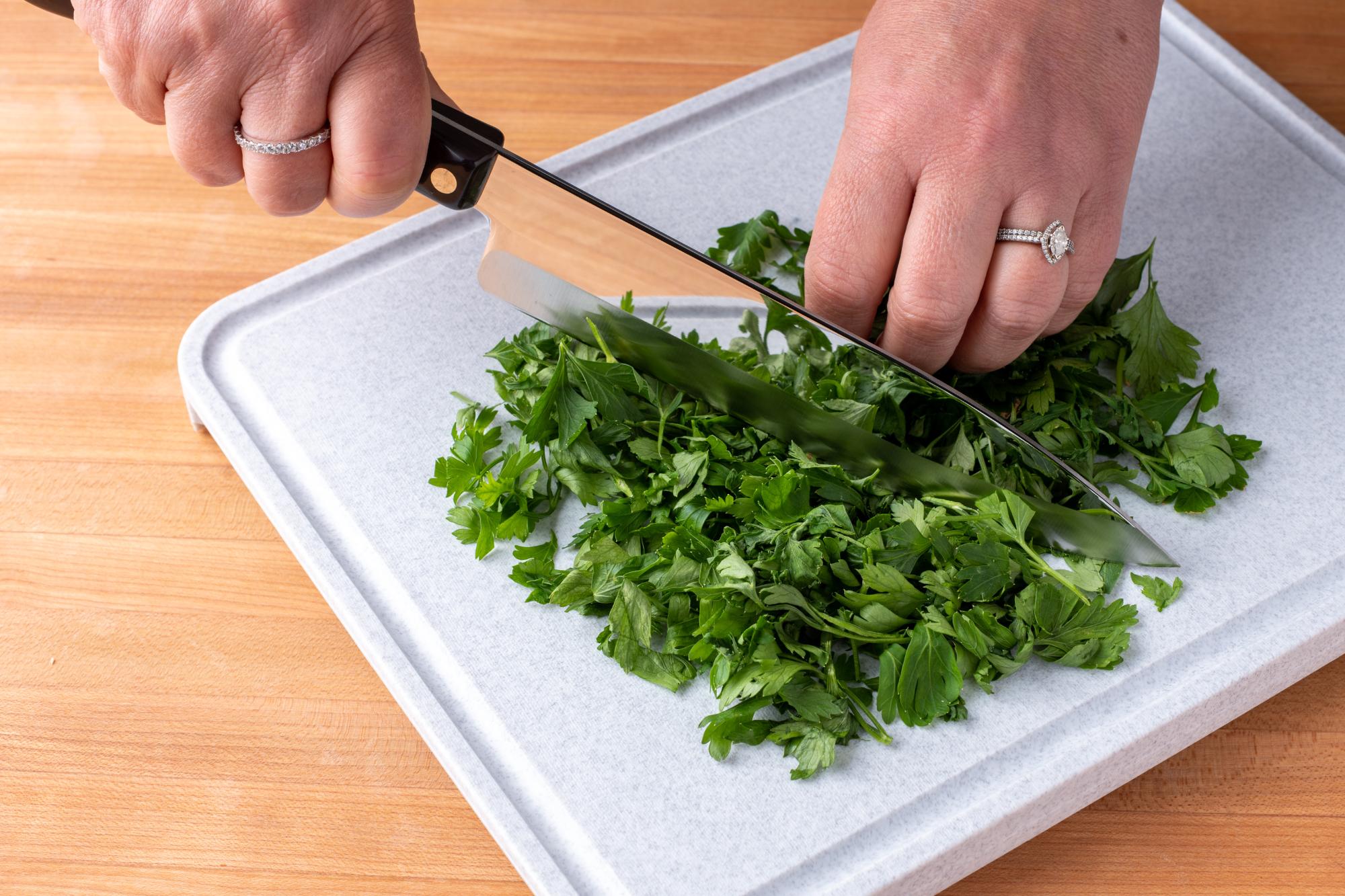 For the sun-dried tomatoes, look for julienne-cut, sun-dried tomatoes with Italian herbs in a jar. They really are a game changer.
Making the Pasta
What makes this Pasta Alfresca so tasty is that the cooked pasta is slightly browned in the warmed sun-dried tomato oil. Browning it not only infuses flavor, but provides a bit more texture to the pasta.
Once it is done, add the baby spinach to the pan, a handful at a time, until it is all wilted down.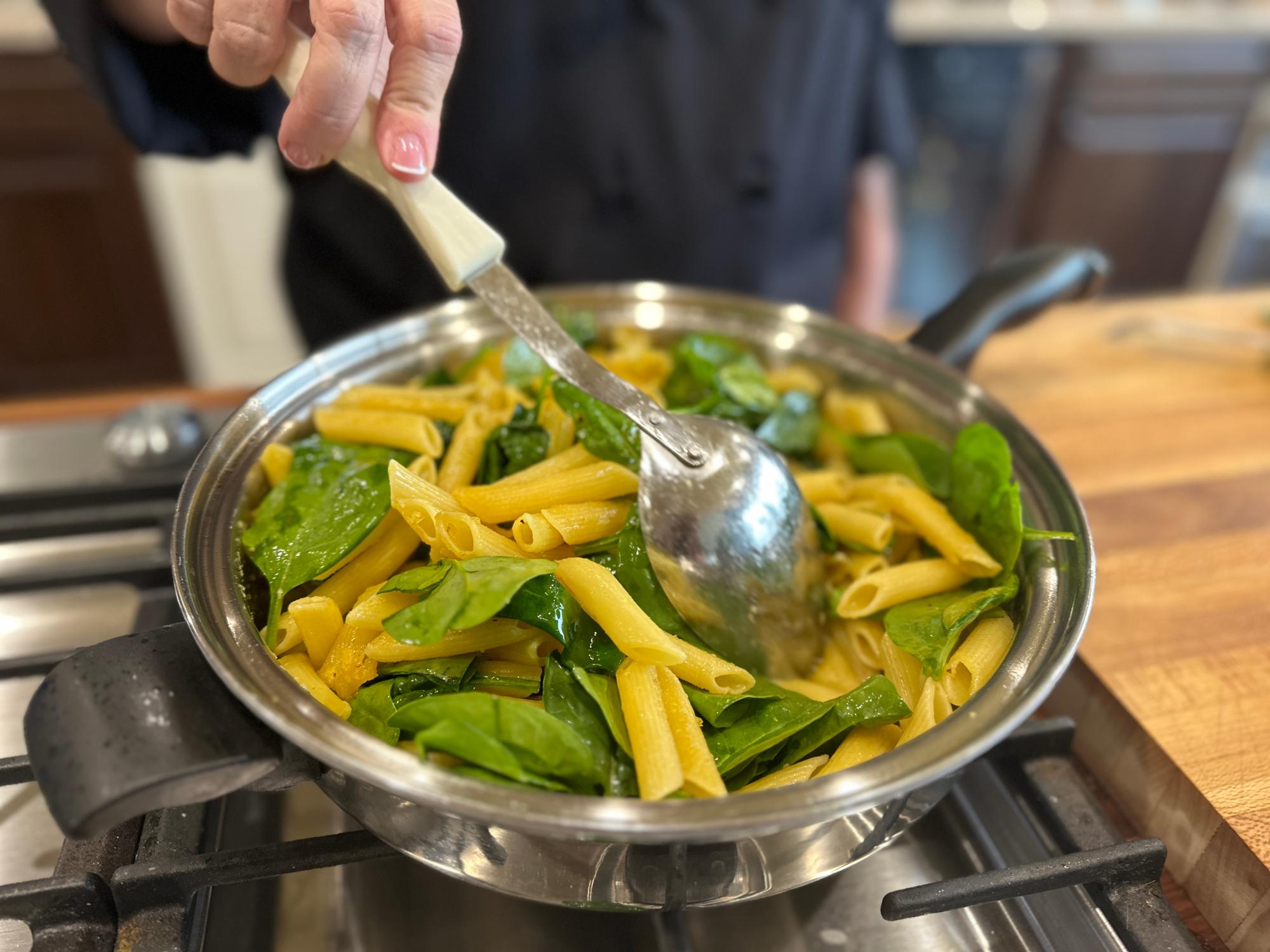 Add the sun-dried tomatoes and pine nuts to warm them up then add the herbs and cook another couple of minutes.
Serve Pasta Alfresca warm, topped with crumbled goat cheese and shredded Parmesan cheese. It adds a bit of decadence to this dish.
If you want a saucier pasta, you can add more of the pasta water.
This dish also becomes a wonderful pasta salad without any effort at all!
Marianne Brand, chef and former restauranteur, is the director of food and beverage education at New York Kitchen in Canandaigua, a center that showcases New York State's agriculture through cooking classes, beverage pairings and other programs.
Ingredients
12 ounces penne pasta
4 tablespoons salt for pasta water
8.5-ounce jar of sun-dried tomatoes in oil with herbs
2 pounds fresh spinach
1/4 cup pine nuts
1/4 cup fresh basil, chiffonade
1/4 cup chopped fresh parsley
1/4 cup crumbled goat cheese
Shredded Parmesan cheese, to taste
Directions
In a large pasta pot bring water and salt to boil. Boil pasta in salted water until al dente. Reserve one-half cup of pasta water. Drain pasta.
In a pre-heated sauté pan over medium heat, pour in the oil from sun-dried tomato jar and allow oil to warm.
Add cooked pasta in batches of a few handfuls at a time. Allow pasta to slightly brown on one side.
Begin to add spinach, a handful at a time. Stir until wilted and then add another handful.
Add sun-dried tomatoes and pine nuts and cook for 4 to 5 minutes or until well blended and warmed through. Add the herbs and cook for another 2 to 3 minutes.
Place pasta into serving dish or individual bowls then top with goat cheese. Garnish with Parmesan.
Recommended Tools