How to Chiffonade
1509 days ago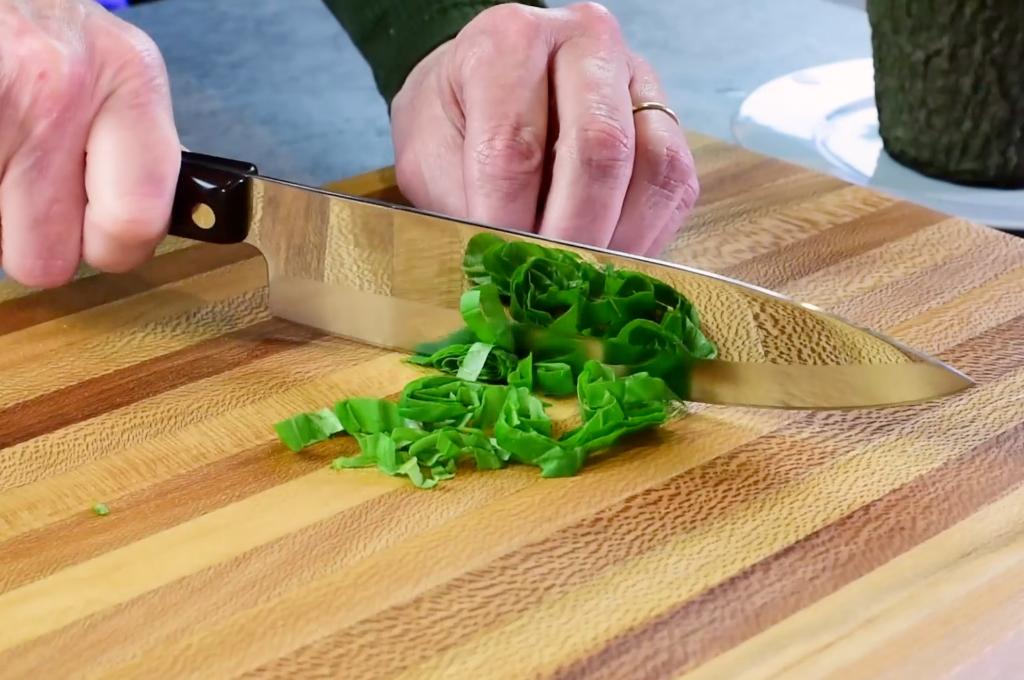 Chiffonade is a cutting technique that allows you to create shreds or strips of leafy greens. The French translation literally means "made of rags." It is one of those knife skills that will not only add fresh flavor to your dishes, it's also an impressive way to garnish.
For this technique you'll need a good chef knife and a cutting board. Having a sharp knife is extremely important when cutting delicate herbs so that the blade cleanly slices through greens without crushing or bruising them.
Chiffonade is most commonly associated with fresh herbs, like basil and mint, but you can also use it for leafy vegetables, like kale or spinach. Once cut, you can lightly sauté the vegetables or use them raw for garnishing things like soups and salads.
Watch our easy how-to video on how to chiffonade from cooking instructor Barbara Snow:
How to Chiffonade:
Stack leaves, one on top of the other.
Roll the leaves up into a tight roll, like a cigar.
Using a 7-5/8" Petite Chef, slice the leaves crosswise into thin ribbons.