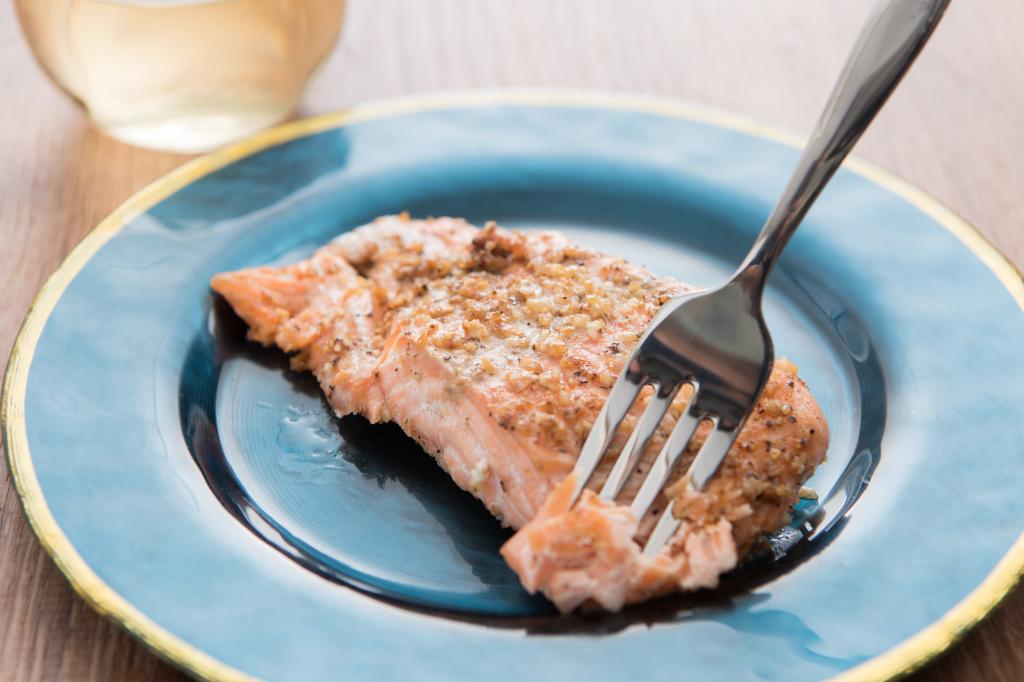 For a quick and easy meal, Pan-Seared Salmon is a great option. Not only does it cook up in flash, but it's also a nutrition powerhouse.
What I like about salmon is that it doesn't taste fishy like some other fatty fish and it's easy to add flavor. This recipe calls for just five ingredients that you likely already have in your cupboard.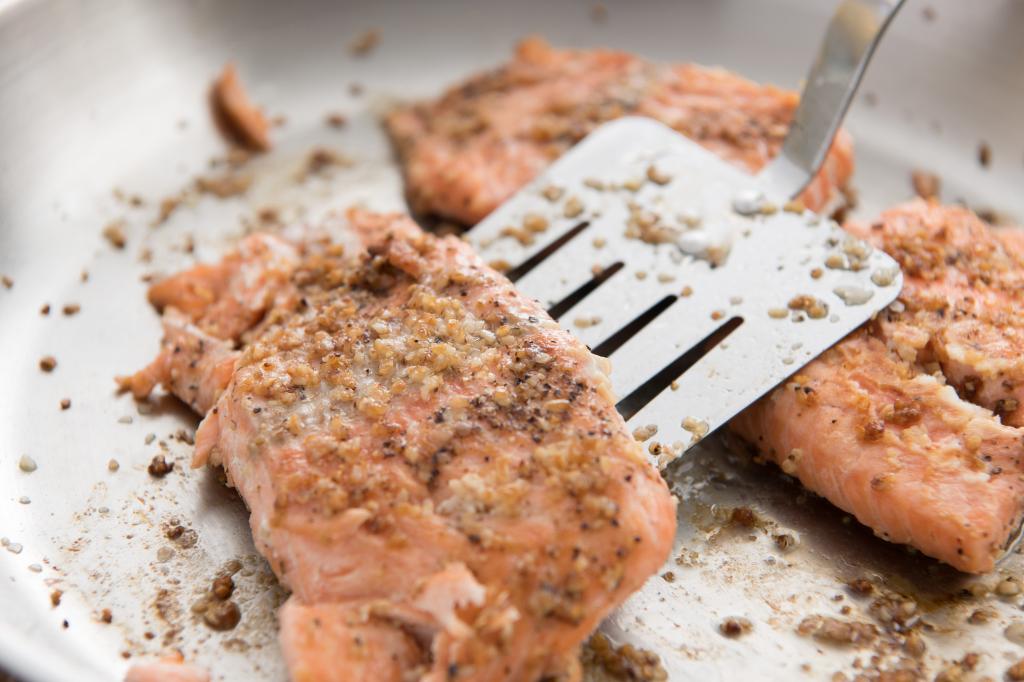 Before cooking, bring the salmon to room temperature and pat it dry. For pan-searing, make sure to get the skillet hot before adding the fish. It will lead to more even browning.
If you're using a full salmon filet, watch our step-by-step video from Chef Glover on how to remove the skin and slice into individual portions with a Salmon Knife.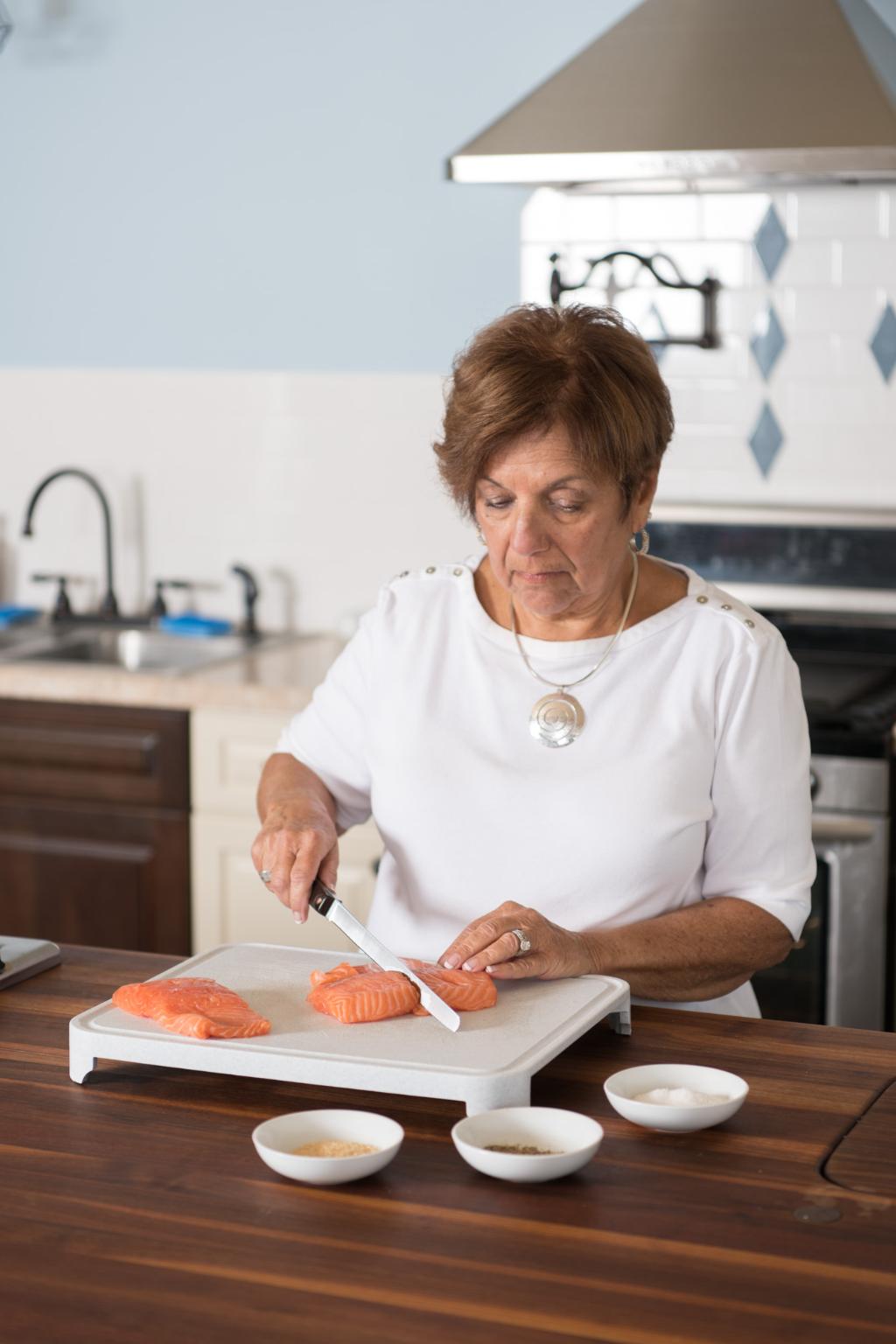 Aside from pan searing, salmon can be baked, grilled and smoked. The possibilities are endless.
Recipe created for Cutco by Chef Keith Glover, culinary instructor from Alfred State College.
Ingredients
4 8-ounce salmon filets
2 tablespoons canola oil
Salt to taste
Coarse ground black pepper to taste
Granulated garlic to taste
Directions
Heat skillet on medium to medium-high. Season salmon with salt, pepper and garlic on both sides. When skillet is hot, add oil.
Carefully place salmon in the skillet until browned.
Flip and place in 350 degrees F oven until internal temperature is reached.
Recommended Tools