How to Make a Vegetable Board
66 days ago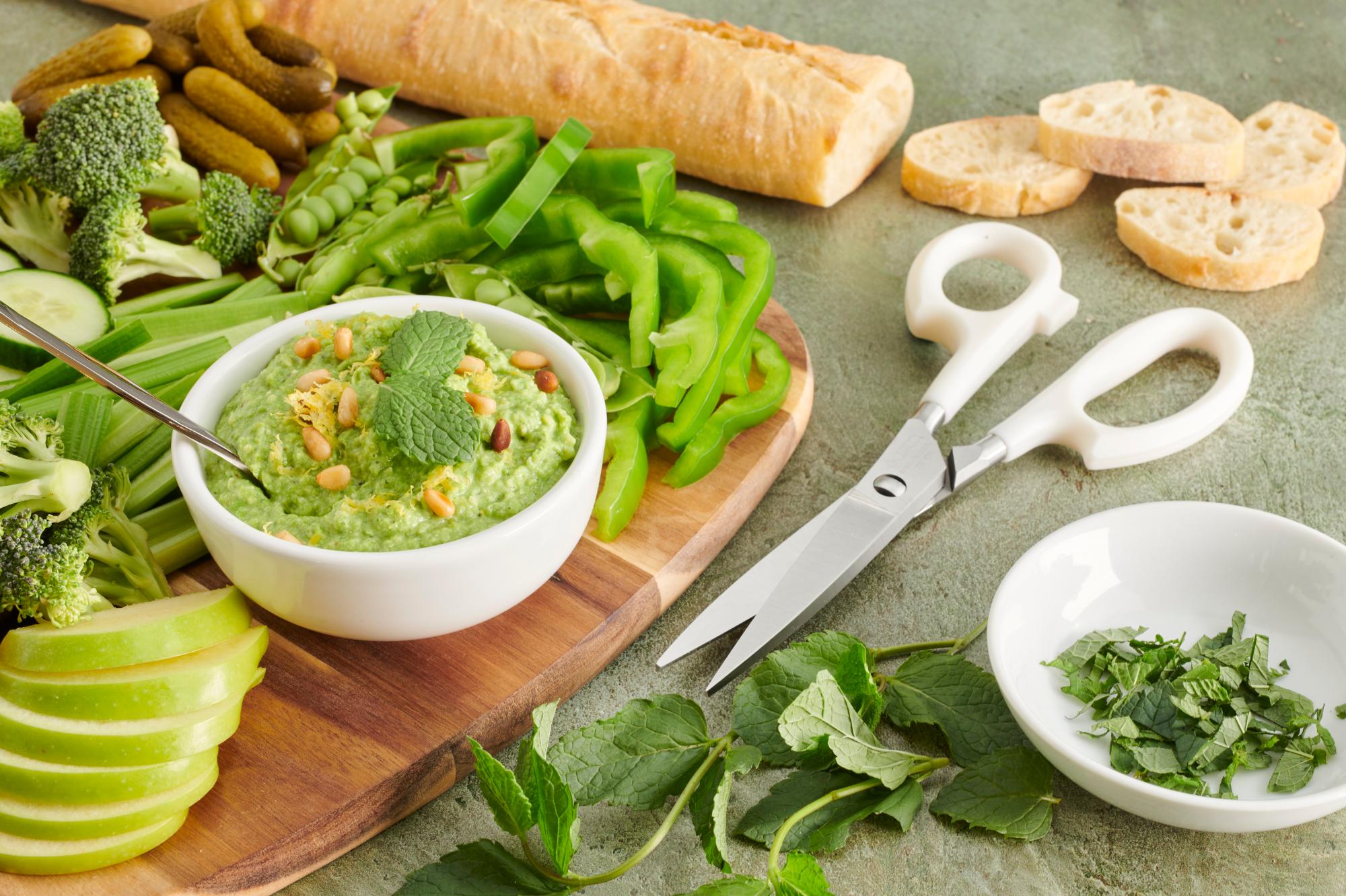 Fresh veggies are the perfect medium for creating an eye-catching, healthy and delicious snack board. The beauty of this appetizer trend is that there is no right or wrong way to do it. For a fun example, here is how to make a vegetable board using all one color.
We certainly had fun with this board, sticking with a green theme. But as noted, you don't have to limit yourself when creating your own vegetable board.
On our board we placed:
Pickles
Cucumber
Broccoli
Green apples
Fresh peas
Green pepper
Sliced baguette
Another name for this would be a crudité board, with crudité simply meaning raw vegetables.
Other Vegetables to Use
You can have fun staying with a color theme like we did, but here are other fresh vegetables of different colors and textures to consider for building your own vegetable board.
Blanched asparagus
Red or yellow pepper slices
Blanched fresh green beans
Radishes
Cauliflower florets
Carrot sticks
Celery sticks
Spring onions
Cherry tomatoes
Honestly the options are endless here. Just make sure that whatever you're presenting is cut down to size for easy snacking and dipping.
Knives for Making a Snack Board
When preparing the vegetables, have sharp knives on hand to make the process go safely and smoothly. Here are some recommended knives for cutting vegetables:
For tips on how to cut vegetables or anything else, take a look at the Knife Skills section of our website.
Accompaniments for a Vegetable Board
To accompany the veggies, add some dips, breads or crackers to the board for a bit of variety.
Considering using one of these tasty dips featured on our blog:
If there's no time to make a dip, there is no shame in buying your favorite store-bought dip for your vegetable board.
Ideas for some breads and crackers to include might be:
Pita
Naan
Focaccia
Multigrain crackers
Crostini
Breadsticks
What makes snack boards so much fun is that you get to choose what you want to include. While this is how to make a vegetable board using all green veggies, the options are endless. There are no rules.