How to Cut Leeks
507 days ago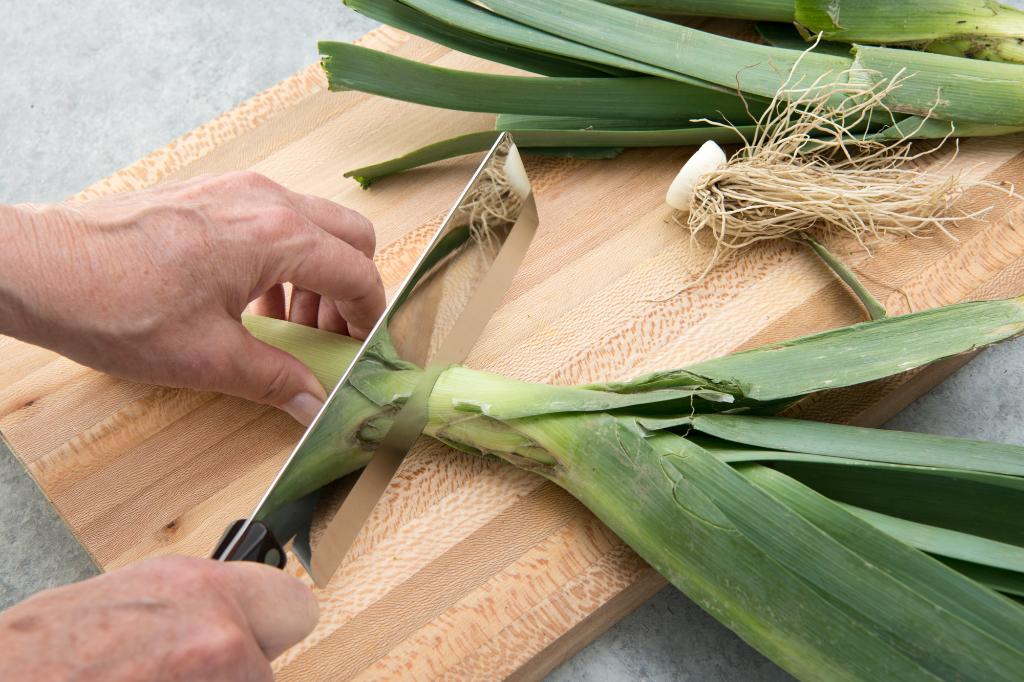 You may think that a leek has a stem, but in reality, it is made up of a series of leaves, called leaf sheaths, that are bundled around each other. They are almost always dirty due to the way they're grown, so when it comes to learning how to cut leeks, cleaning them comes into play.
Because soil is packed up around leeks while they're growing, dirt gets into its layers. While rinsing them before cutting is good, you will have to also rinse them after they're cut to get in between the layers.
A Vegetable Knife is a great knife for cutting leeks. Its sharp blade easily slices through all the leaf layers and you can use the wide blade to scoop the pieces up to toss into a bowl of cold water for cleaning.
Leeks have a mild onion-like flavor that adds sweet, mellow taste to soups, gratins or quiche. They also pair well with lemon, cream, poultry and bacon.
When cooking with leeks, understand that the smaller they are, the more tender they are and also, as they cook their flavor mellows.
Here are a few of our favorite recipes that use leeks:
If you have already mastered how to cut leeks, give these other knife skills a try: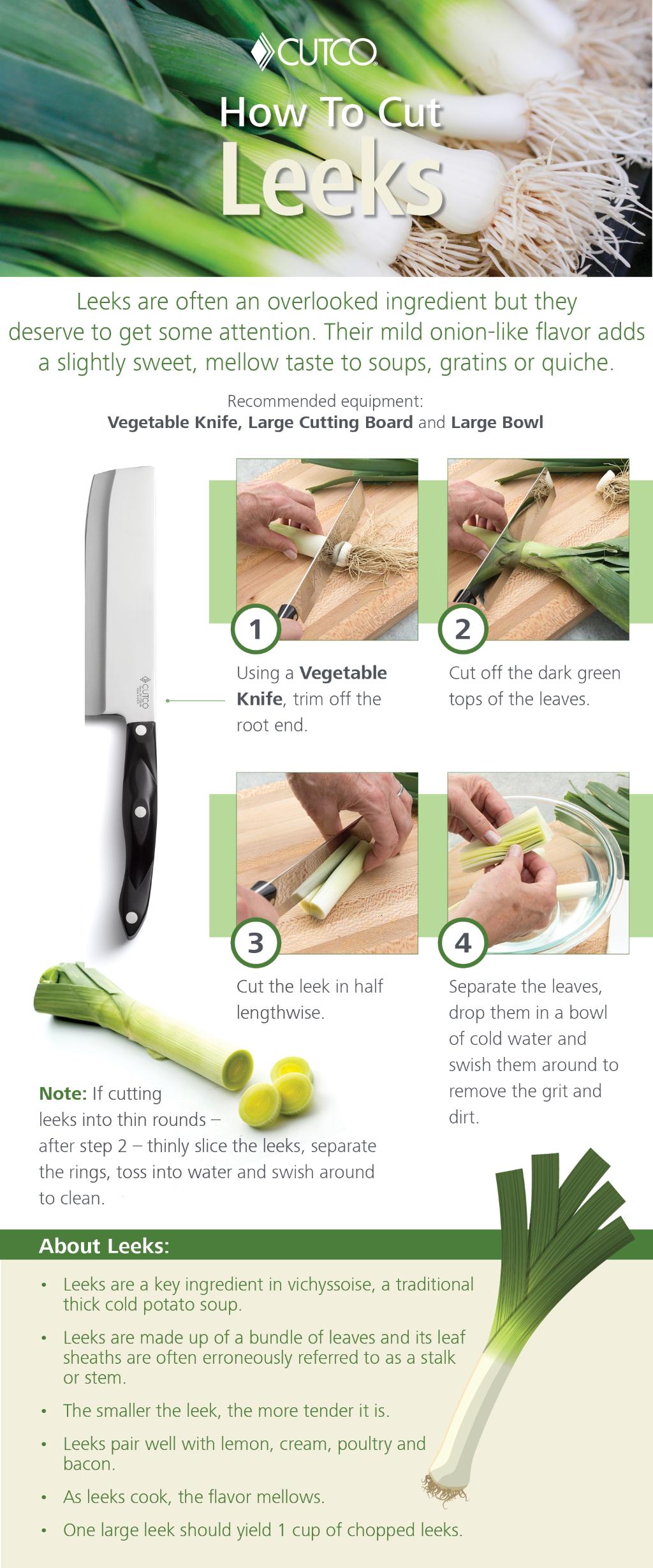 How to Cut Leeks
Using a Vegetable Knife, trim off the root end.
Cut off the dark green tops of the leaves.
Cut the leek in half lengthwise.
Separate the leaves, drop them in a bowl of cold water and swish them around to remove the grit and dirt.

Note: If cutting leeks into thin rounds – after step 2 – thinly slice the leeks, separate the rings, toss into water and swish around to clean.