How to Cut Collard Greens
Published 160 days ago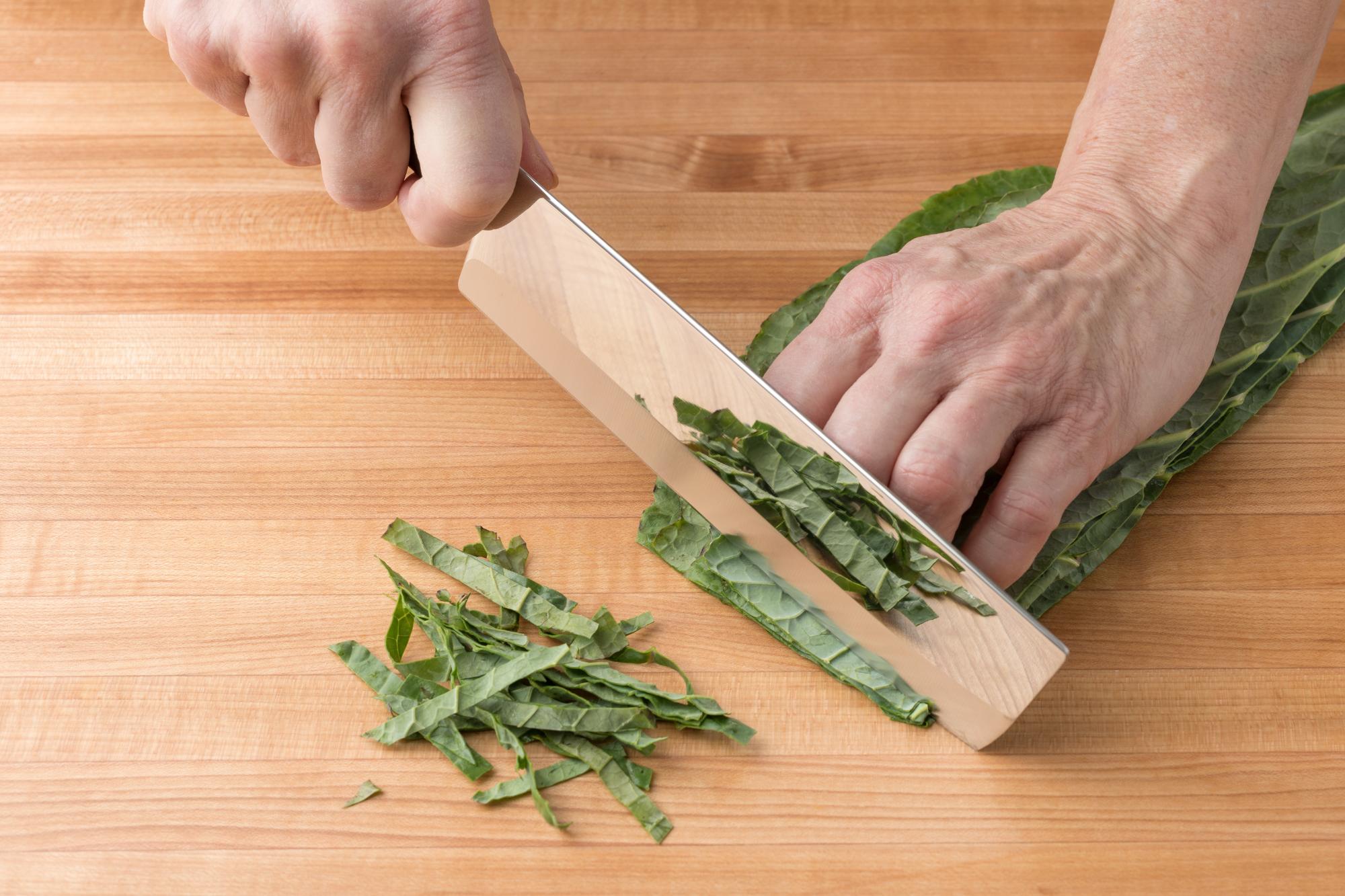 If you're looking to broaden your leafy greens intake, give collard greens a try. I've always associated them with southern cooking, but they're becoming more mainstream.
Cutting collard greens is really simple. Just make sure to rinse the greens in cold water to remove any grit and then pat thoroughly dry before you start. Use a Vegetable Knife or another sharp prep knife to remove the rib, then stack the leaves and cut.
Collard greens are similar in taste to kale, but have a slightly milder taste. To tone down their bitterness, cook them with salted liquid, some vinegar or lemon juice. You can also use their leaves in place of tortillas to make sandwich wraps or chop them up and toss into soups or stir-fry.
After cooking, don't toss the brothy water that's leftover. Known as "pot liquor" in the south, this nutrient-rich liquid can be used as a base for soup or incorporated into a sauce.
Follow these easy instruction for how to cut collard greens and start adding them to your regular leafy greens line-up.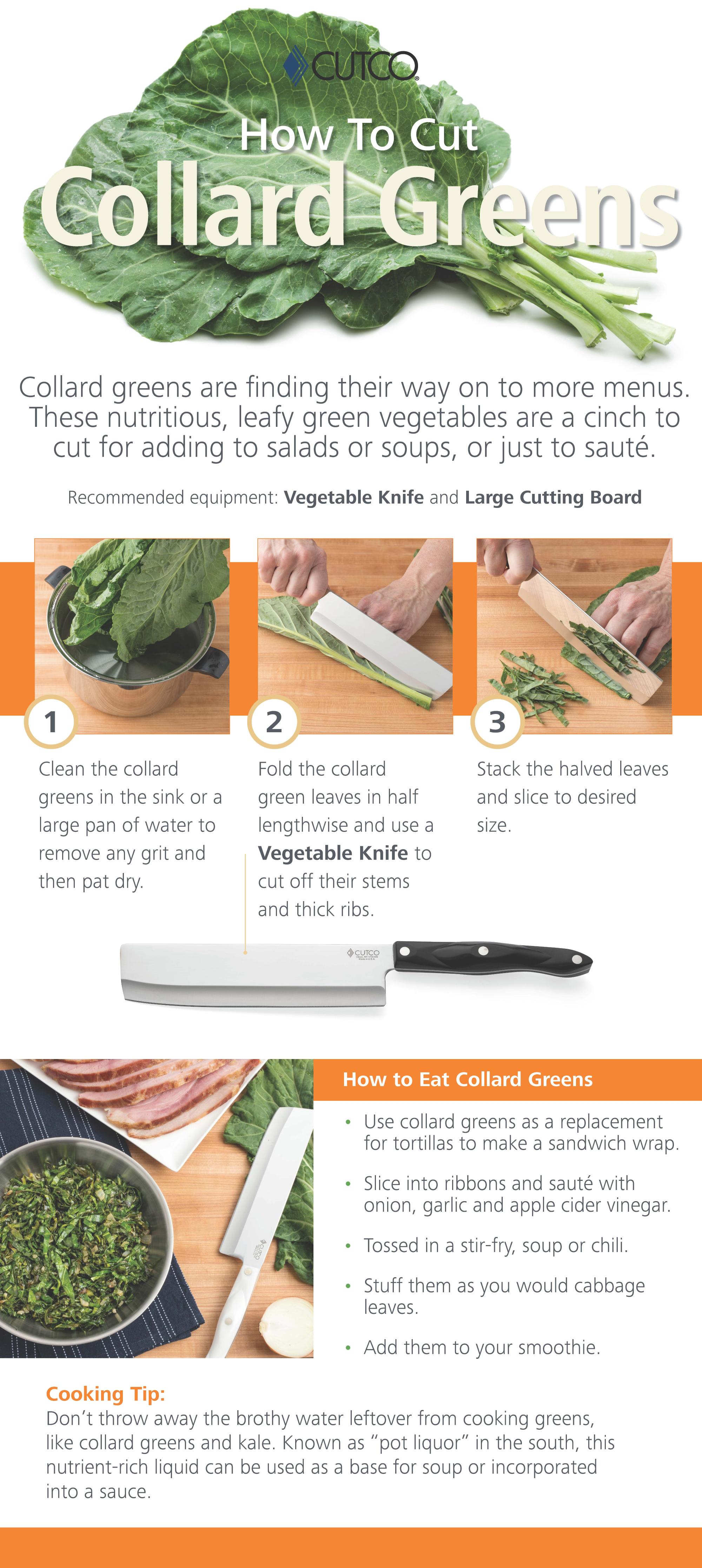 How to Cut Collard Greens
Clean the collard greens in the sink or a large pan of water to remove any grit and then pat dry.
Fold the collard green leaves in half lengthwise and use a Vegetable Knife to cut off their stems and thick ribs.
Stack the halved leaves and slice to desired size.