How to Cut Baby Bok Choy
1046 days ago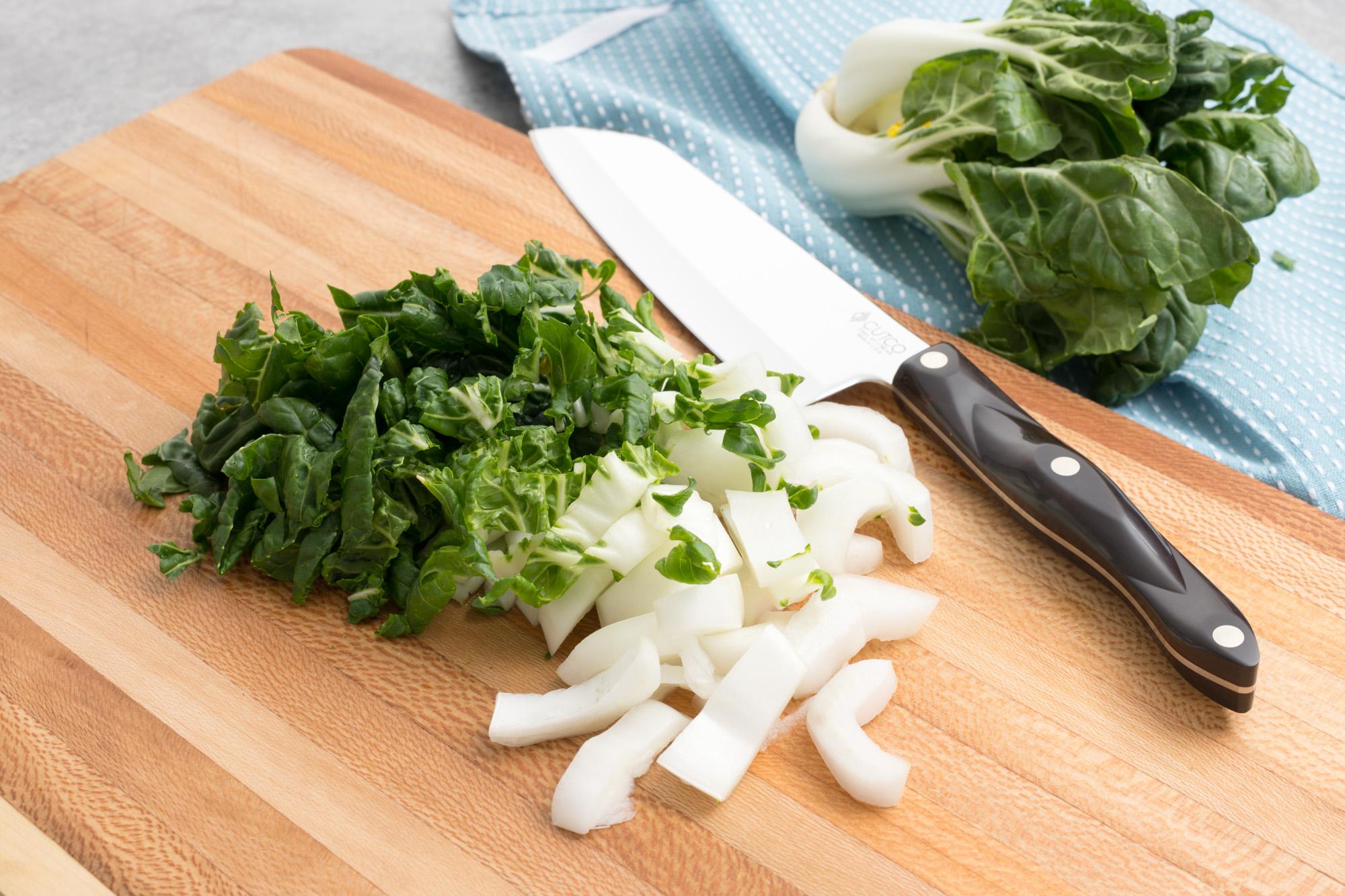 Baby bok choy is the little sister to regular bok choy, but tends to be slightly sweeter and milder. When cutting it, know that regular bok choy can be cut in a similar fashion.
This leafy green veggie is also known as Chinese white cabbage and is popular in Asian cooking. It's packed with nutrients and, because of it's mild flavor, it's a great leafy green to introduce into your meal planning. Use it in stir-fries, braises, soups and stews. It can also be eaten raw.
When choosing baby bok choy look for stalks that are firm with no holes or "rust" spots and leaves that are crisp. It's available all year long, is entirely edible and can be eaten raw or cooked.
A 7" Santoku knife is what I like to use to cut baby bok choy. The straight-edge knife is perfect for slicing the tender stalks and leaves without bruising or crushing them.
Note that you should rinse baby bok choy before cooking it to wash away any dirt that may be trapped between the leaves.

How to Cut Baby Bok Choy
Use a 7" Santoku knife to trim off the root end.
Place the baby bok choy in a bowl of cold water to rinse away any dirt.
Remove from water, gather into a bunch and slice crosswise starting at the root end.