Fall Chopped Salad of Apples, Pecans and Goat Cheese
277 days ago
Skip to recipe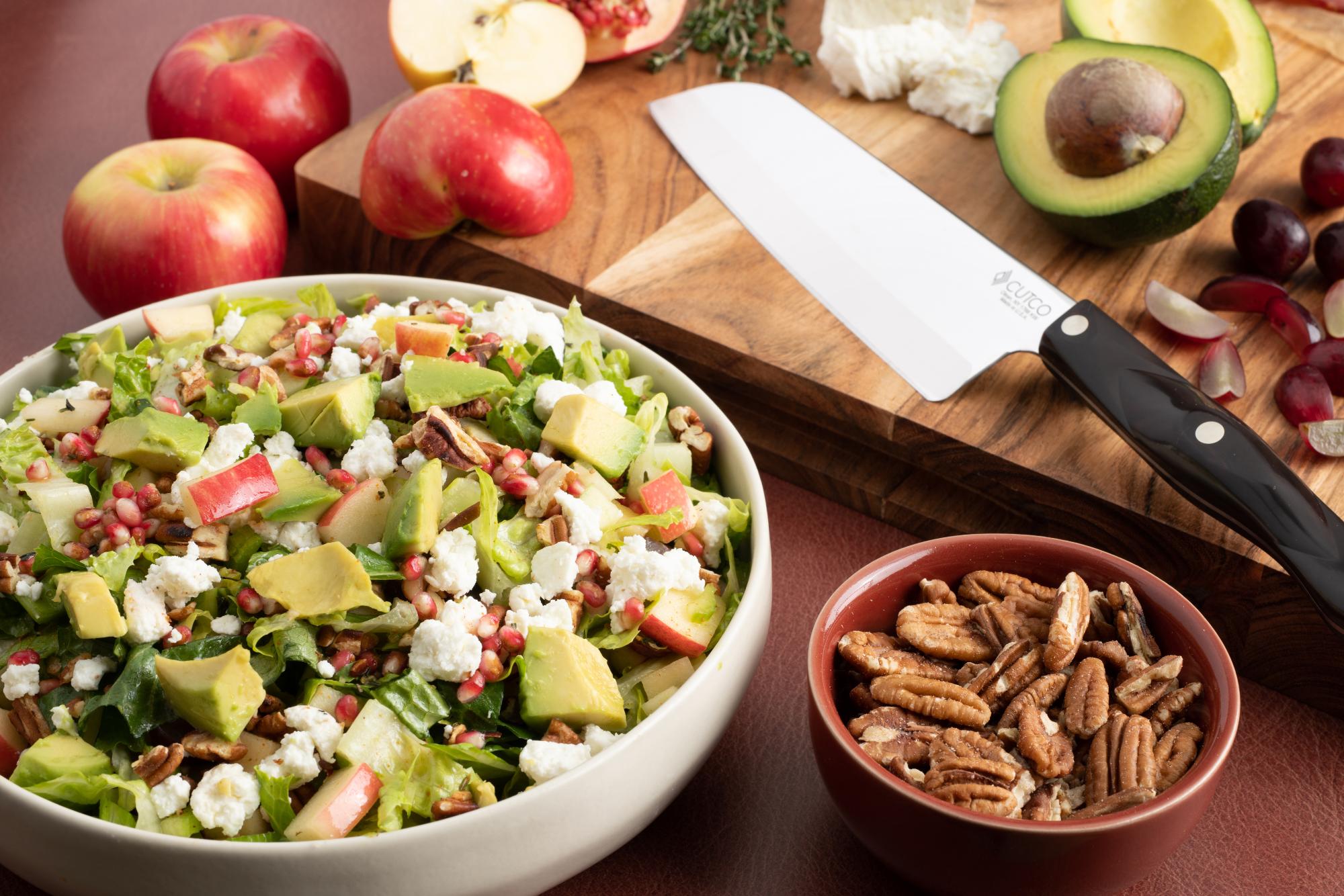 This delicious Fall Chopped Salad of Apples, Pecans and Goat Cheese screams autumn. The crisp apples and sweet grapes are a delightful contrast to the creaminess of the goat cheese and pecans. The Apple Cider Vinaigrette brings it all together with a perfect balance of tart and sweet.
Chopping the Ingredients
This recipe features a lot of crunch, which I love. It comes from the apples, of course, but also from the chopped celery, which is easily prepared with a good vegetable prep knife, like a 7" Santoku.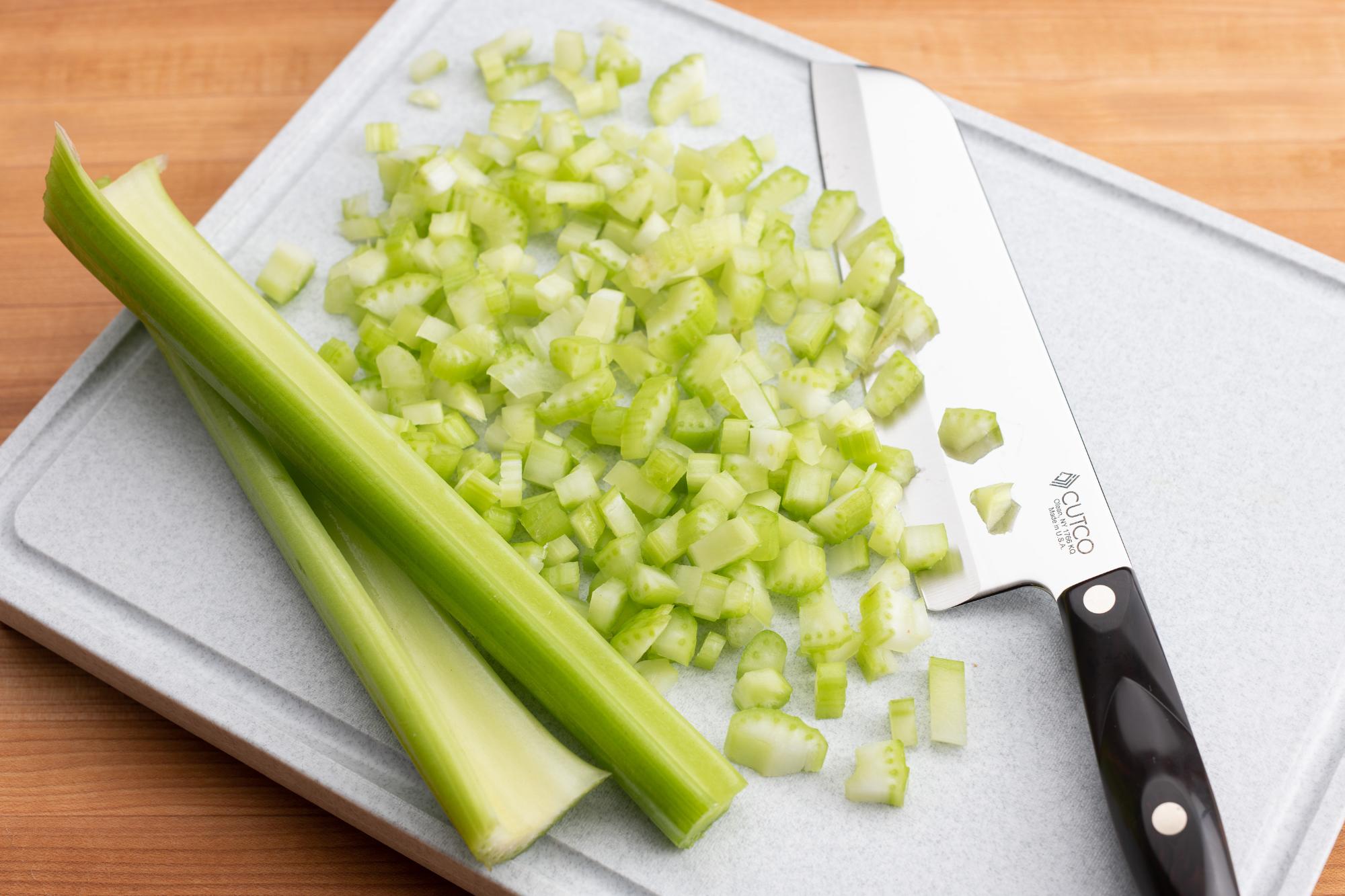 If you need some tips on cutting celery, be sure to check out Cutco's handy step-by-step tutorial.
Shredding the romaine lettuce allows flavors to really permeate the greens and makes the salad a bit easier to eat. For shredding lettuce, I like using the 7-3/4" Slicer.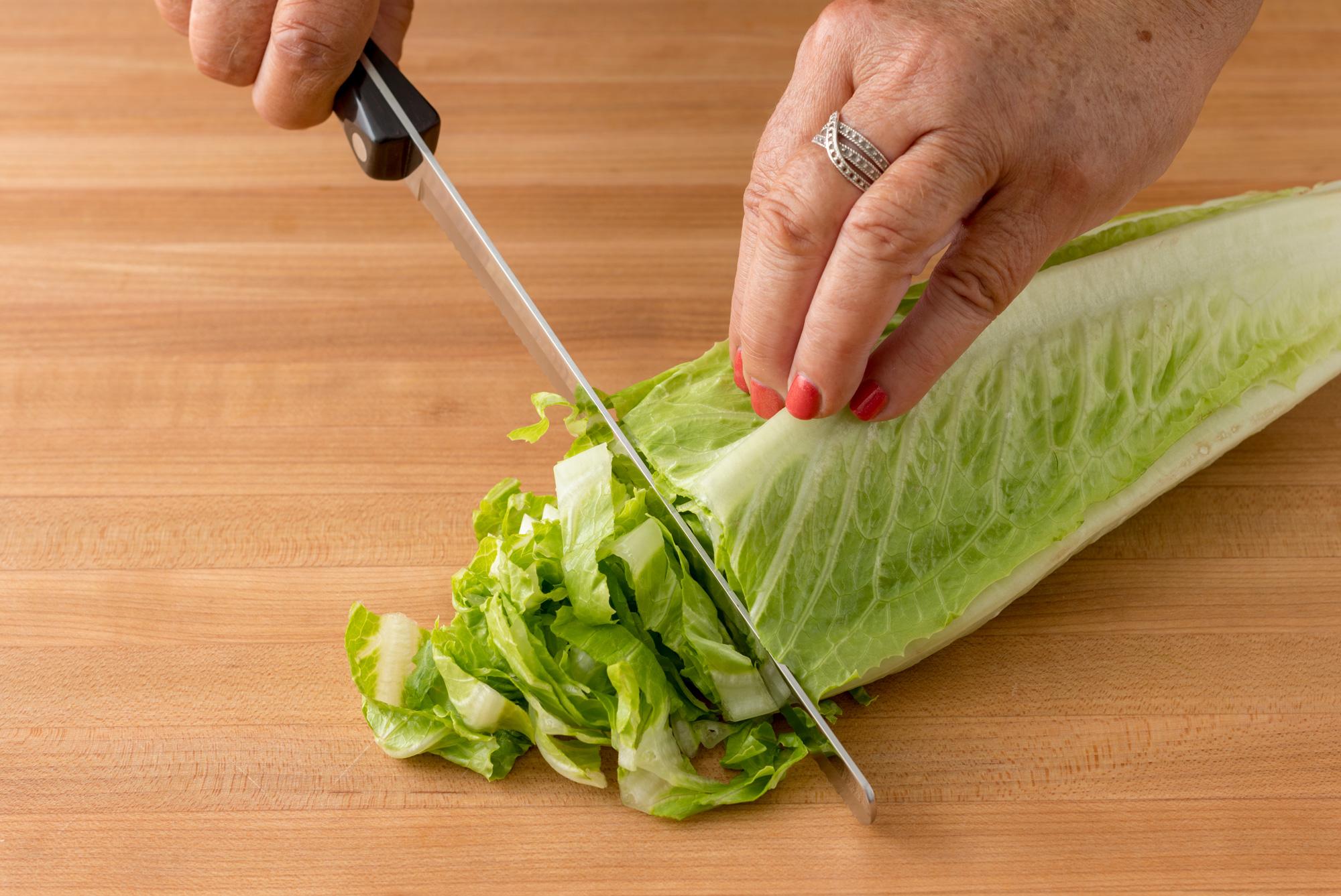 The apple cider vinaigrette is incredibly easy to make. Add all the ingredients, but the olive oil. Then slowly stream in the olive oil, using a Mix-Stir to emulsify as you go.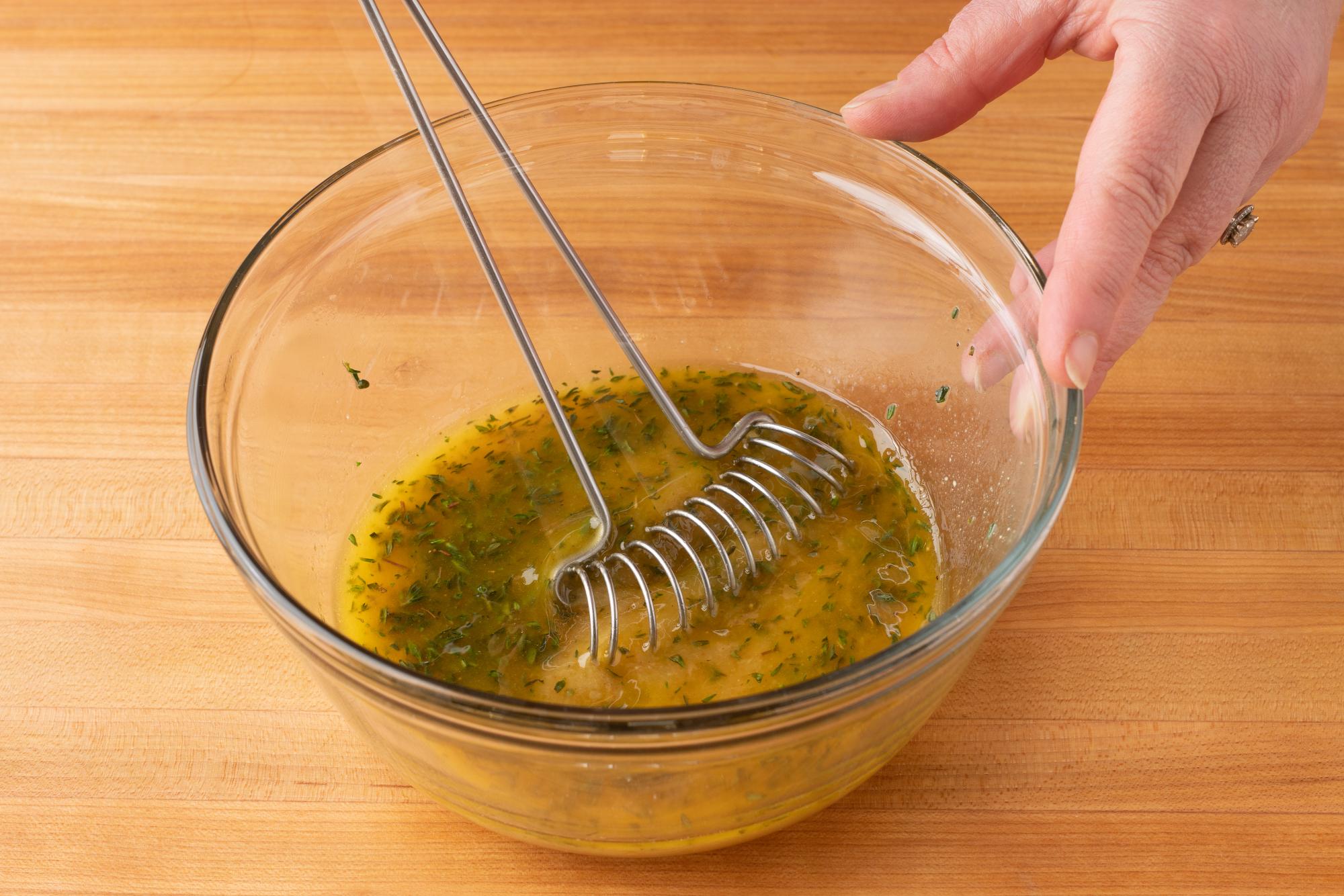 Mix It Up
This is a very versatile recipe. It calls for red and green apples, and any apple variety will really do, as would fresh D'anjou pears. The red and green color variation just makes the salad more beautiful.
Make it an entrée by topping it with seared or grilled salmon, chicken or pork tenderloin.
If pomegranate arils aren't available try dried red tart cherries or dried cranberries instead. No pecans? Toasted almonds, pistachios or walnuts also work well. As for the cheese, feta is a perfect replacement for goat cheese. No romaine? Try kale, de-stemmed and massaged with a little olive oil and salt to tenderize it.
What I love most about this Fall Chopped Salad of Apples, Pecans and Goat Cheese is the ease of preparing it and the craveable contrasts in color, flavor and texture.
I oftentimes have this salad in the middle of summer's heat just to give me a cool glimpse of fall.
Fall Chopped Salad of Apples, Pecans and Goat Cheese
Print Recipe
Ingredients
For the Apple Cider Vinaigrette:
1/3 cup white balsamic vinegar
1/3 cup fresh unfiltered apple cider
1 tablespoon clover or orange blossom honey
1 tablespoon Dijon mustard
1 teaspoon P.S. Flavor!? Citrus Spice (or 1/2 teaspoon lemon zest, 1 teaspoon kosher salt and 1/2 teaspoon pepper)
1/4 cup extra-virgin olive oil
2 tablespoons chopped fresh thyme or flat leaf parsley
For the Salad:
3/4 cup pecans
2 tablespoons P.S. Flavor!? Citrus Spice, optional
2 cups diced (1/2- to -3/4 inch) green apples (heirloom varieties, Fuji or Granny Smith)
2 cups diced (1/2- to -3/4 inch) red apples (look for heirloom varieties or Braeburn)
12 cups shredded hearts of romaine (6 ounces)
1 cup finely chopped celery
1 cup seedless black or red grapes, quartered
1/2 cup pomegranate arils
1 avocado, diced
3/4 cup crumbled goat cheese (or feta)
Coarsely ground black pepper, to taste
Directions
Prepare Apple Cider Vinaigrette:
Whisk together vinegar, apple cider, honey, Dijon mustard and Citrus Spice in a large bowl, then add oil in a slow stream, whisking until emulsified. Refrigerate.
Add chopped thyme or flat leaf parsley before serving.
Prepare the Salad:
Pan toast the pecans till lightly browned and fragrant; toss in optional Citrus Spice and coarsely chop.
Toss apples, romaine, celery, grapes, pomegranate arils and toasted nuts with vinaigrette. Divide onto 4 plates and top with diced avocado, crumbled goat cheese and fresh ground black pepper.
Recommended Tools