Easy Thanksgiving Shopping List
1978 days ago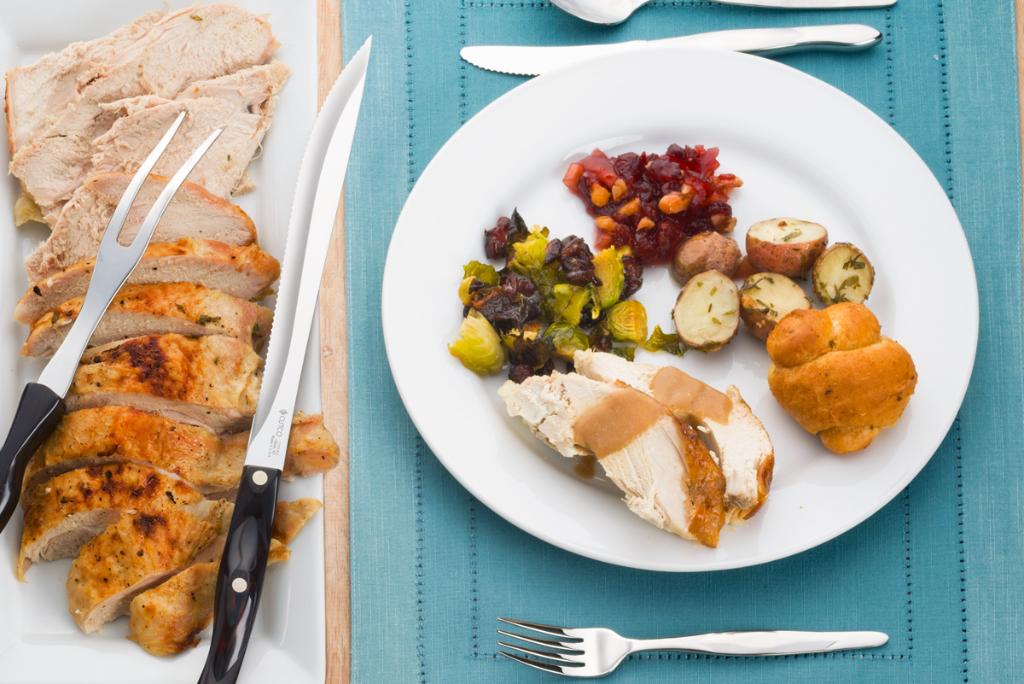 An Easy Thanksgiving Dinner Plan
Thanksgiving dinner is probably the biggest meal most of us will prepare this year. It's a chance to show off our favorite holiday recipes and share family food traditions.
In my family, turkey, stuffing, mashed potatoes and cranberry sauce have to be on the table. After that, the rest of the Thanksgiving menu might include some new recipes.
Whether we're making our favorite traditional Thanksgiving recipes or trying new ones, we keep the menu simple and look for recipes that are easy to make.
To help with your planning, we've created this Thanksgiving menu and shopping list to help you get organized for the big day. Use this as a roadmap and feel free to add your own touches.
Easy Thanksgiving Menu
Super Easy Oven-Roasted Turkey
Cranberry Orange Roasted Brussels Sprouts
Roasted Butternut Squash with Pecans & Cranberries
Cranberry and Apple Sauce with Walnuts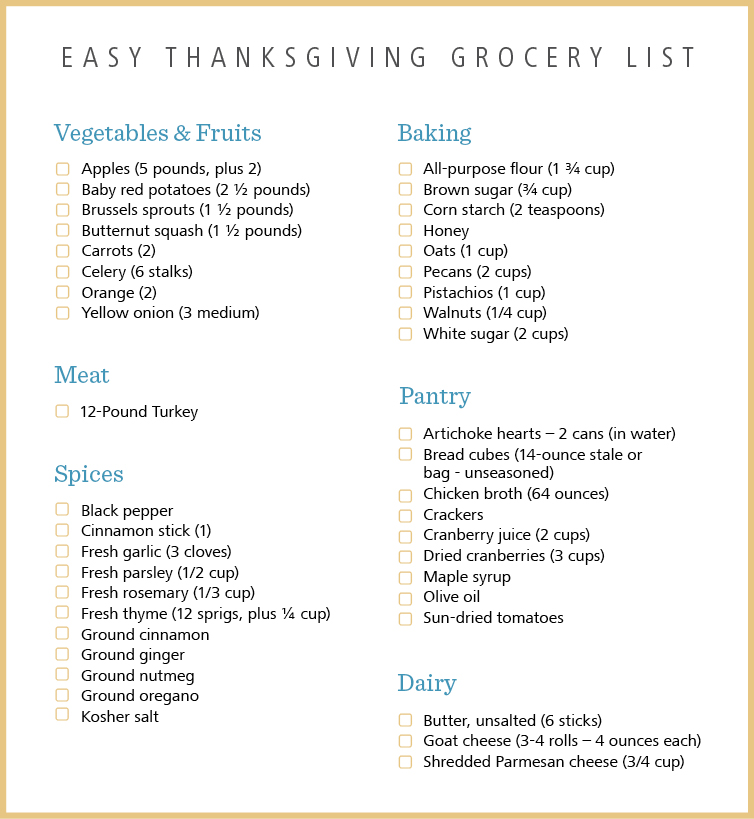 *Grocery items listed will make all nine recipes mentioned above.