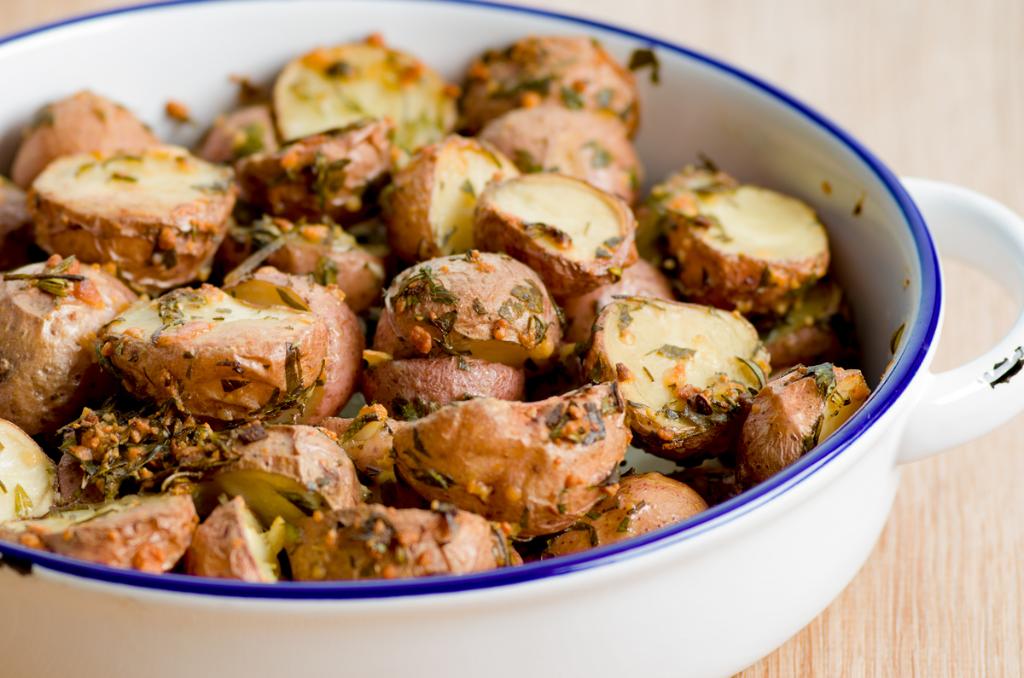 Roasted potatoes are a quick and easy side dish, but if you want to kick them up a notch, toss in some herbs for flavor. Here's a recipe for Herb Roasted Potatoes that requires just a few ingredients and little prep time.
Garlic, parsley and rosemary add a savory taste to these roasted red potatoes, and since everything goes better with cheese, it also includes Parmesan cheese.
This is a side dish that's great for weeknight meals, but is also great for the holidays.
How to Prep the Potatoes
To easily slice the potatoes into uniform halves, use a utility knife like the Cutco Trimmer. The sharp blade slices cleanly through for an even cut.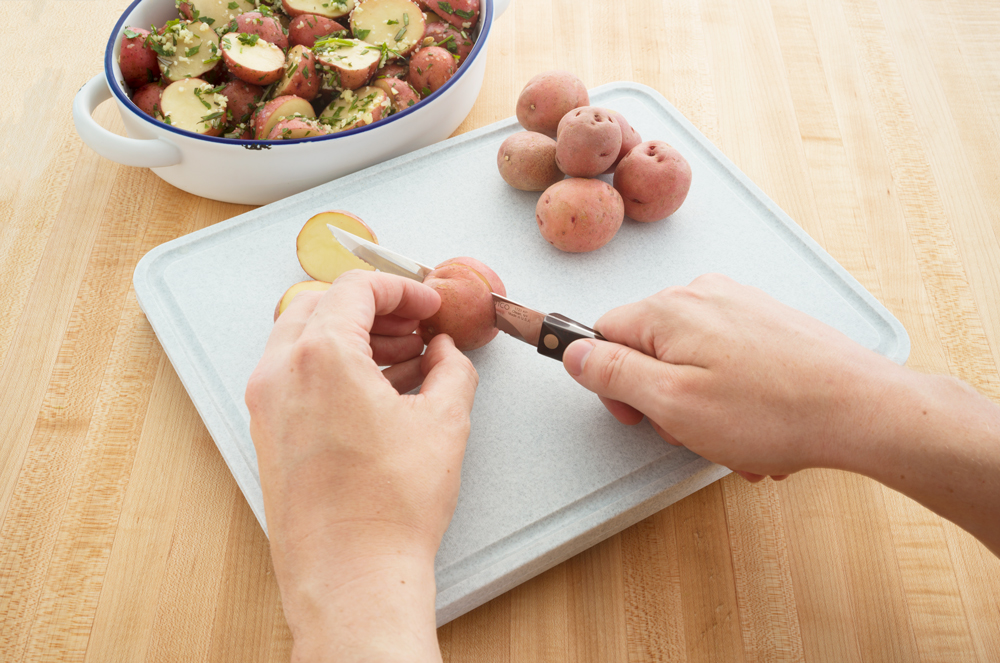 For preparing the herbs, the 5" Petite Santoku is a great size for mincing the garlic, and chopping the parsley and rosemary. Its slightly curved blade allows you to rock the knife across the ingredients to safely chop them to the desired size.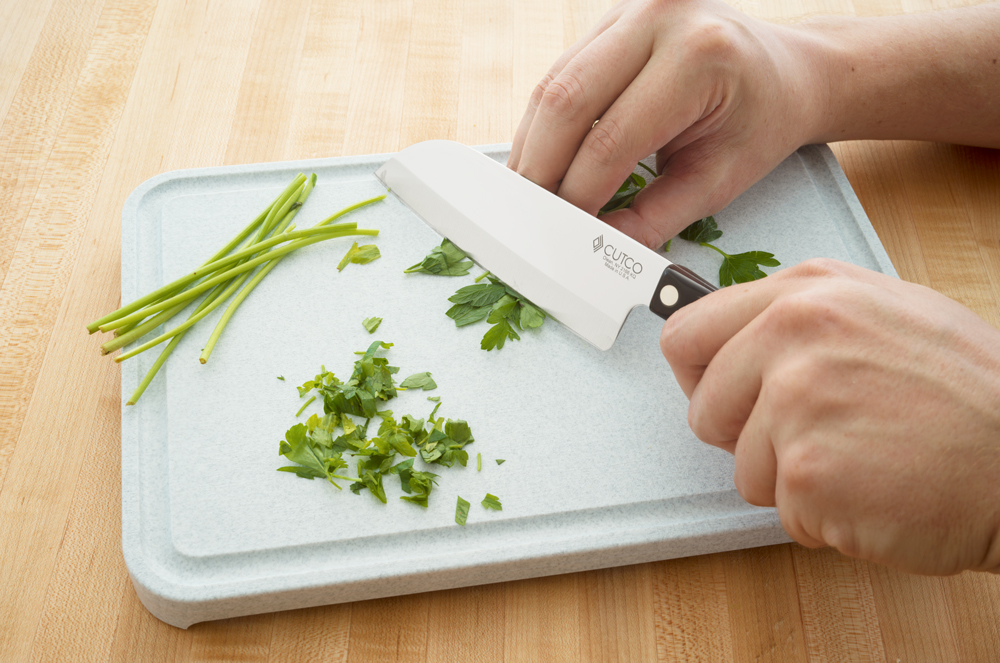 Ingredients
3-1/2 tablespoons olive oil, divided
2-1/2 pounds baby red potatoes, sliced in half
3/4 cup shredded Parmesan cheese
3 cloves garlic, minced
1/4 cup chopped fresh parsley
2 tablespoons chopped fresh rosemary
3/4 teaspoon salt or to taste
1/2 teaspoon fresh ground black pepper or to taste
Directions
Preheat oven to 400°F. Evenly coat a baking sheet with 1 tablespoon olive oil. Set aside.
In a large mixing bowl, toss potatoes with remaining 2-1/2 tablespoons olive oil. Add cheese, garlic, parsley and rosemary. Sprinkle with salt and pepper and toss.
Pour mixture onto prepared baking sheet and spread into an even layer. Bake for 25 minutes, remove from oven and toss using a spatula. If the potatoes stick, use the spatula to loosen and lift the potatoes from the pan and turn. Return to the oven and bake about 20 minutes more or until golden brown and crisp. Serve immediately.
Recommended Tools