Common Knife Cutting Terms
45 days ago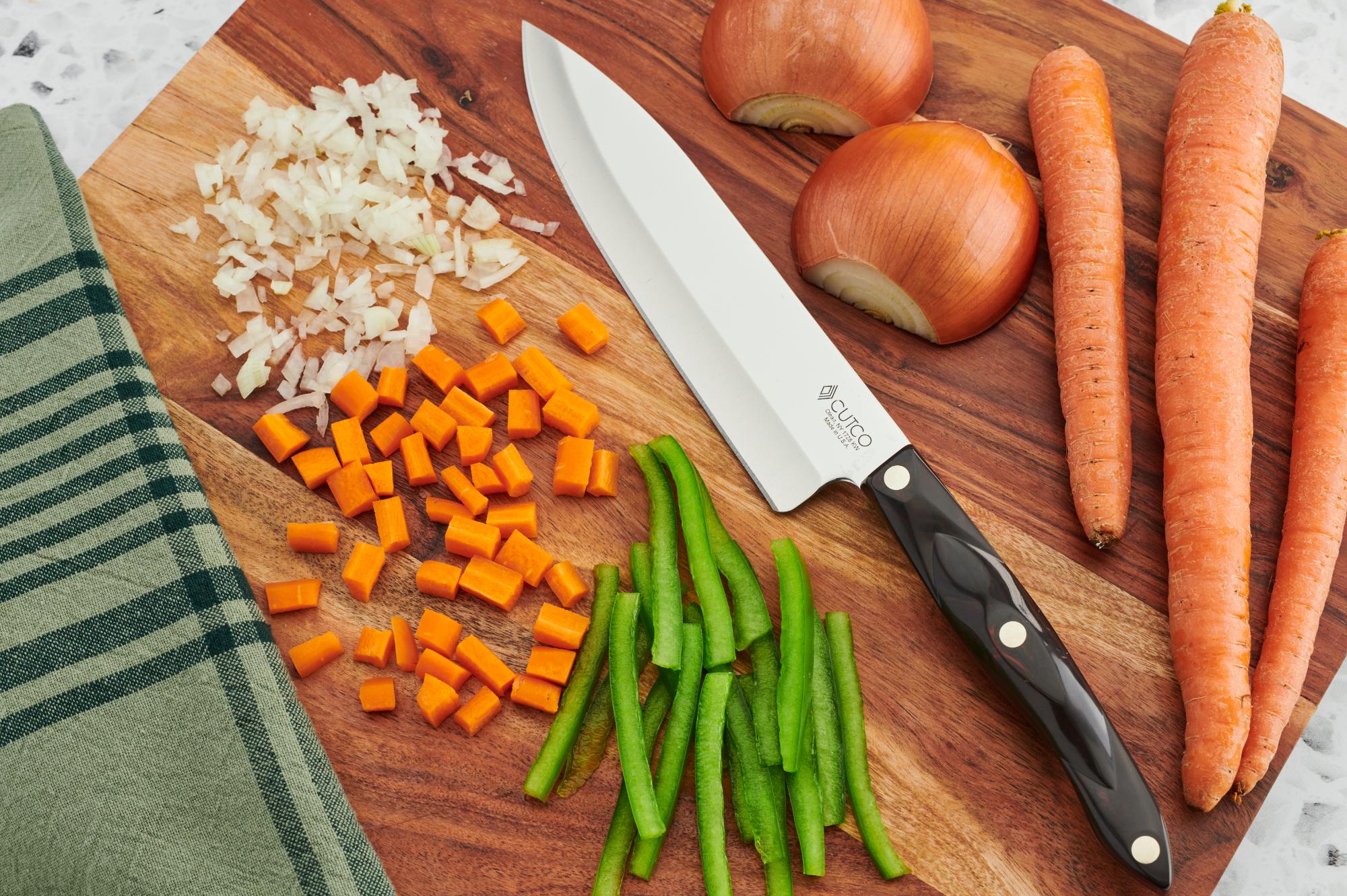 Knowing common knife cutting terms can help you better understand recipes and make the prep work move along smoothly. When something calls for julienne or chiffonade, you will easily know what the recipe is talking about.
Here are some of the basic knife techniques that you can save as a reference.
Sticks
A common shape for cutting food is the stick. It comes in many sizes, depending on how you're cooking with it.
For example, for french fries you might consider a stick that is about 2-1/2″ x 1/4″ x 1/4″. This is sometimes called a batonnet (small stick).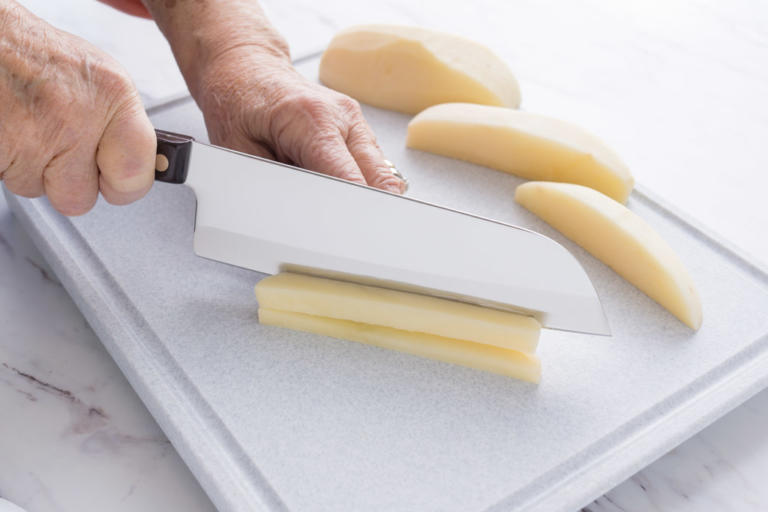 Cut sticks into other thicknesses based on what you're cooking. If you want to be super precise, you can square up what you're cutting into a rectangle before cutting into sticks. Once square, cut into planks of the desired thickness then lay the planks flat to cut into sticks.
Knives for cutting sticks:
Dice
Dice also comes in several sizes. Start with cutting sticks as described above and then rotate the sticks to dice.
A medium-size dice is about 1/2″ x 1/2″ x 1/2″.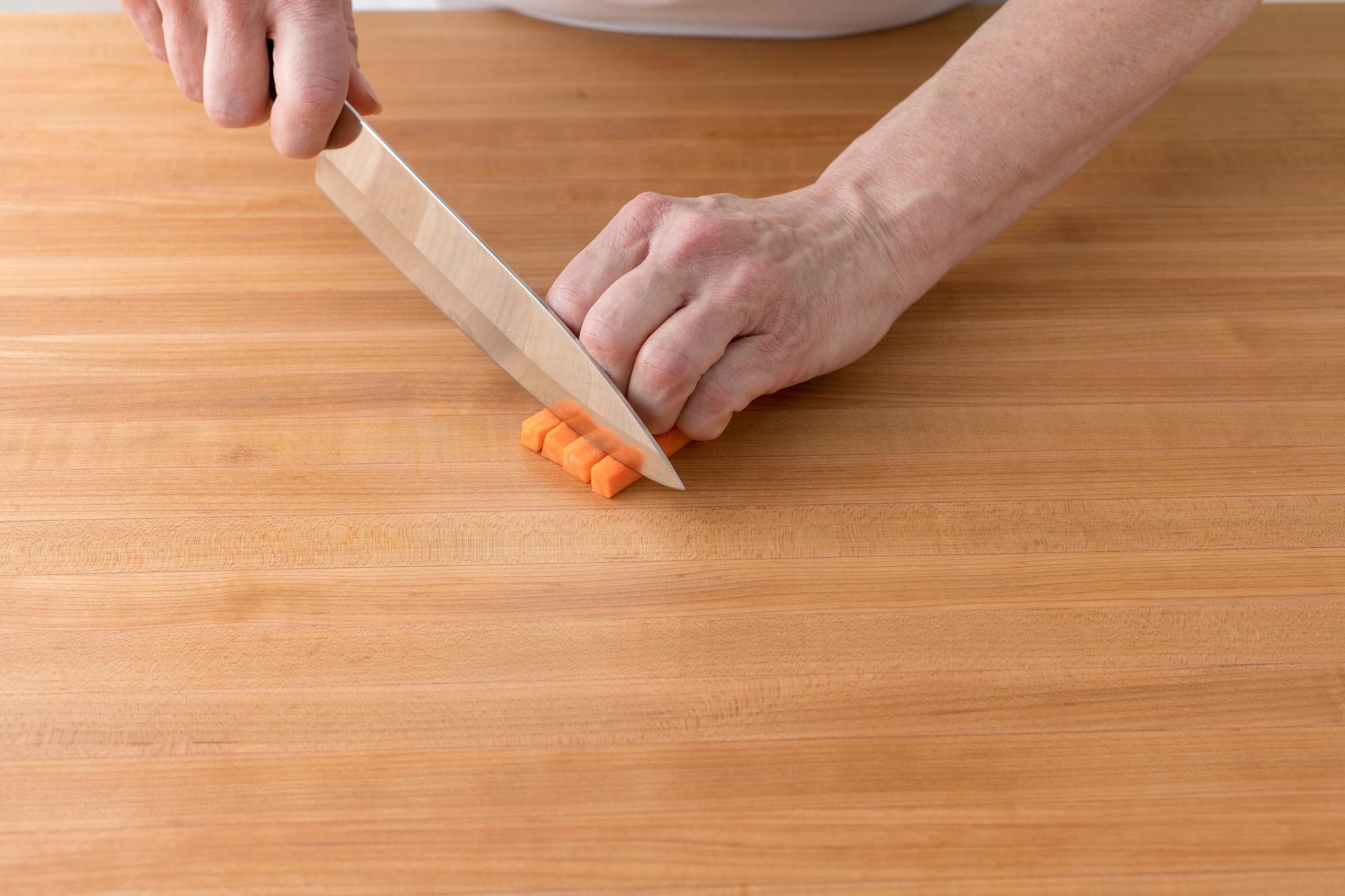 Other sizes of dice are the large (3/4″ x 3/4″ x 3/4″) and small dice (1/4″ x 1/4″ x 1/4″), and you can even go smaller, based on what you're making.
Knives for dicing:
Mince
Mincing is a very fine cut and is often done by using the rounded belly of a sharp, straight-edge knife. For example, with garlic, slice the garlic, rotate to chop it and then, using the belly of the knife, rock it over the top of the garlic pieces to mince.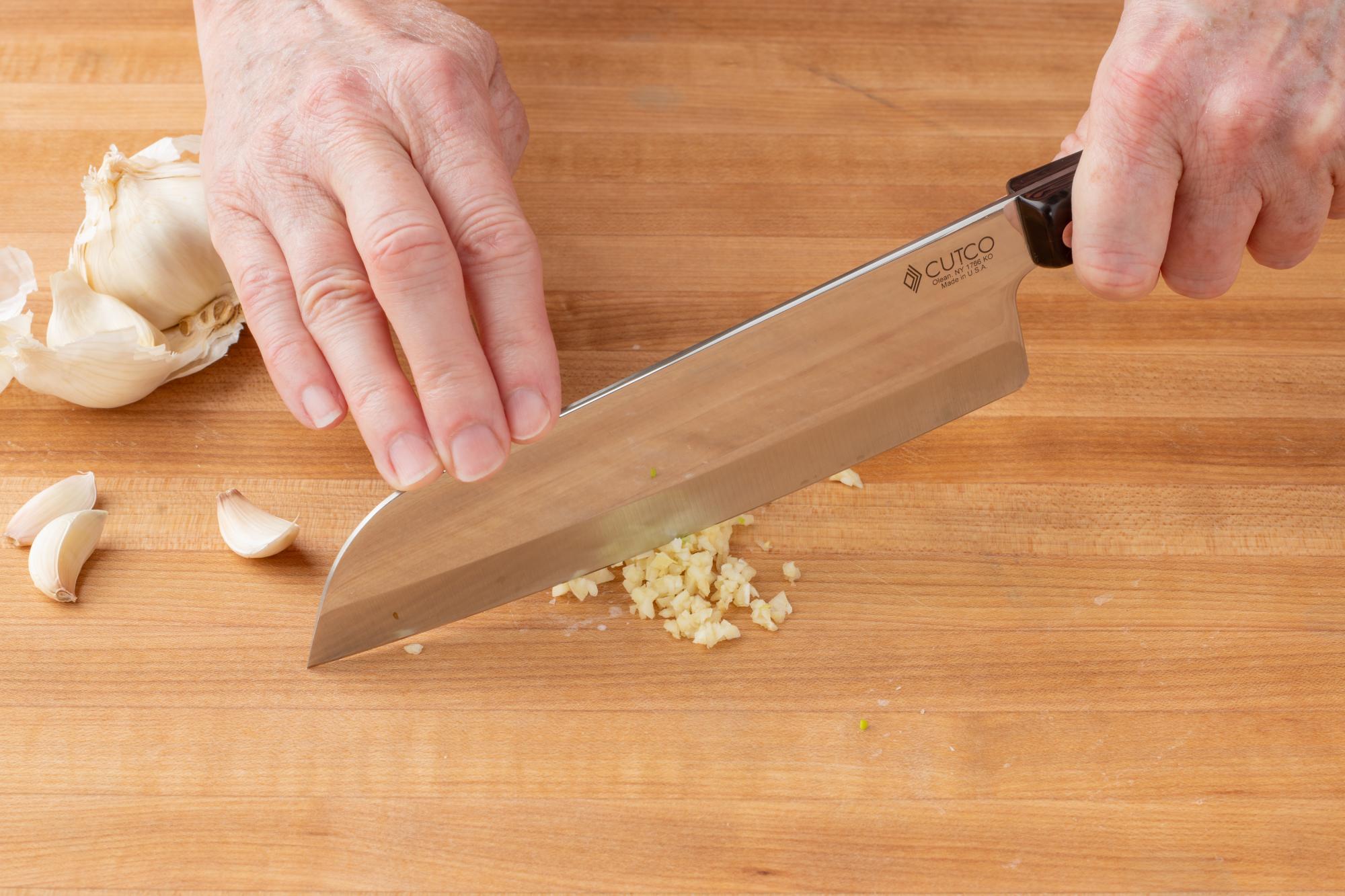 This same motion is used when mincing fresh herbs.
When mincing things like chives or scallions, rather than rocking the knife repeatedly over them, they are sliced very fine, using a forward and down motion. A sharp knife is key for this technique.
Knives for mincing:
Julienne
Julienne sizes also vary. It is a long, rectangular cut that resembles a matchstick and a traditional size is about 2″ x 1/8″ x 1/8″.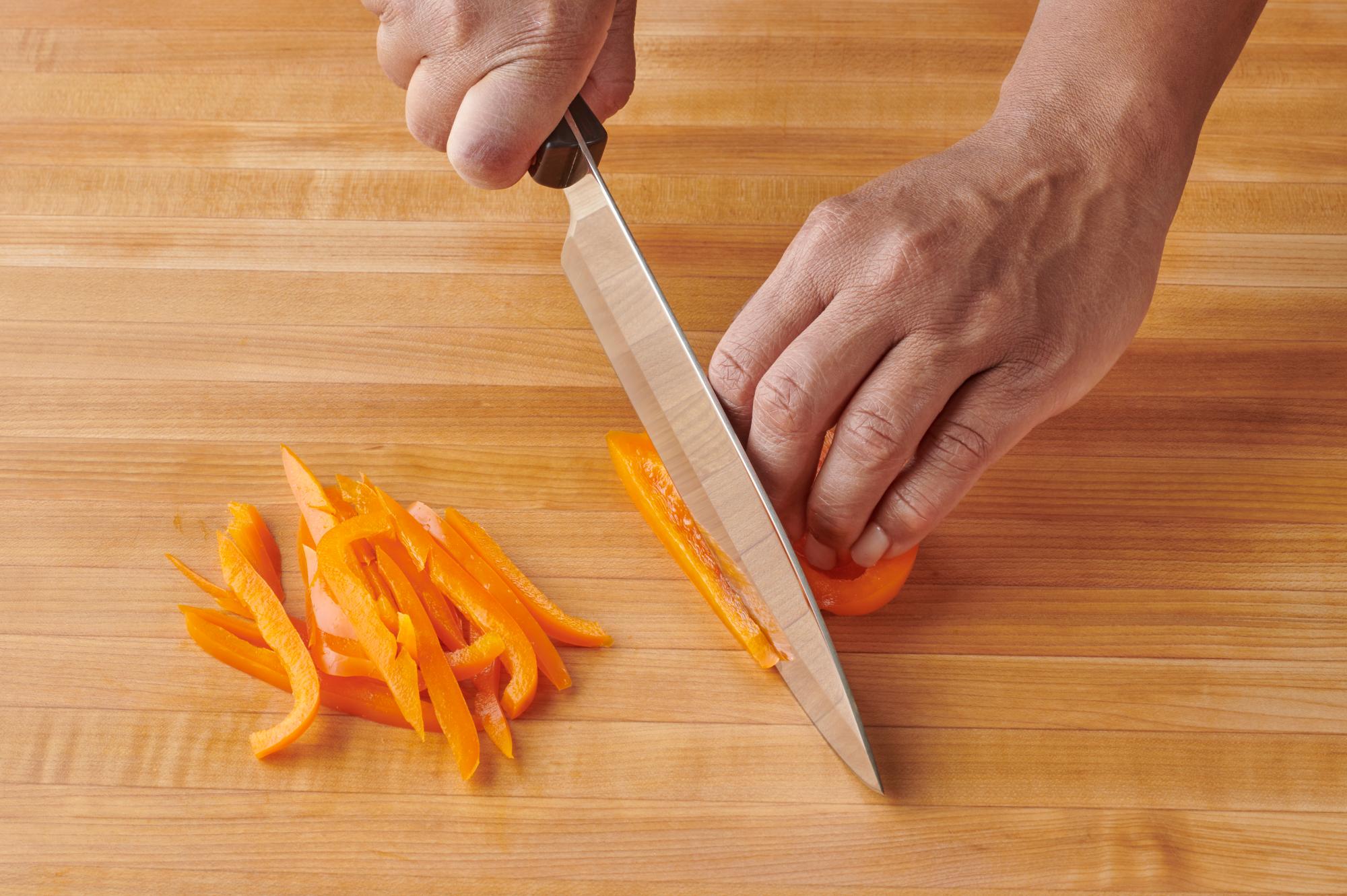 A fine julienne would have a thickness of about half that size (2″ x 1/16″ x 1/16″).
Knives for julienne:
Chiffonade
To create long, thin strands or shreds of leafy herbs like basil and mint or leafy vegetables like spinach and lettuce, chiffonade is the knife cut to know.
A sharp knife is again the key to success with this cutting technique since you want the knife to cleanly cut through the delicate leaves without bruising them.
To chiffonade basil for example, stack the leaves, roll them up like a cigar and thinly slice crosswise with a sharp straight-edge knife.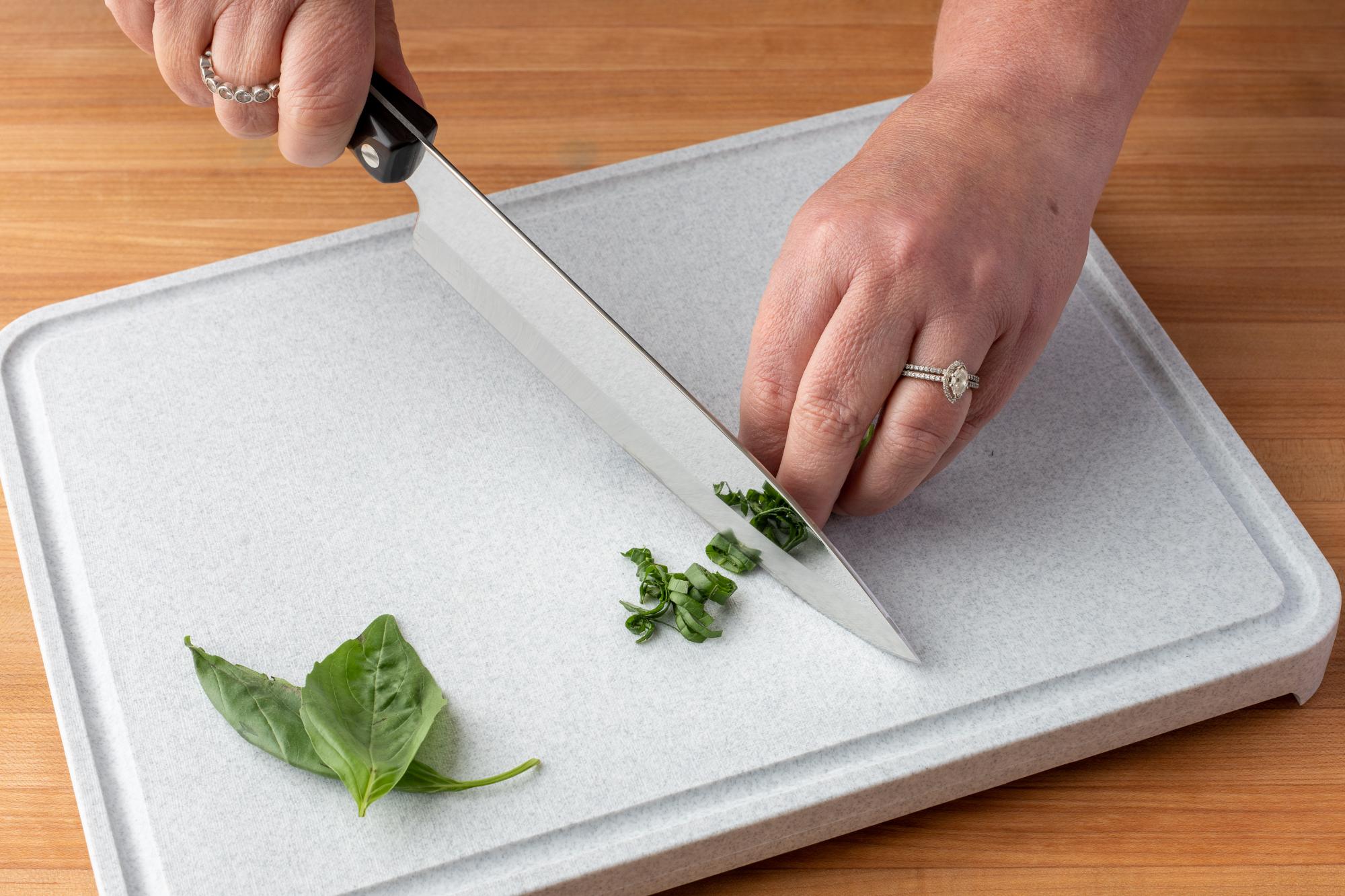 Before cutting fresh herbs, make sure they're dry so that they don't stick to the cutting board or knife blade.
Knives for chiffonade:
Shred
Shredding is often associated with food processors or mandoline slicers. However, save some space in your cupboard and use a slicing knife instead.
Cutco Knives with a sharp Double-D® edge make it easy to thinly slice lettuce and cabbage into shreds.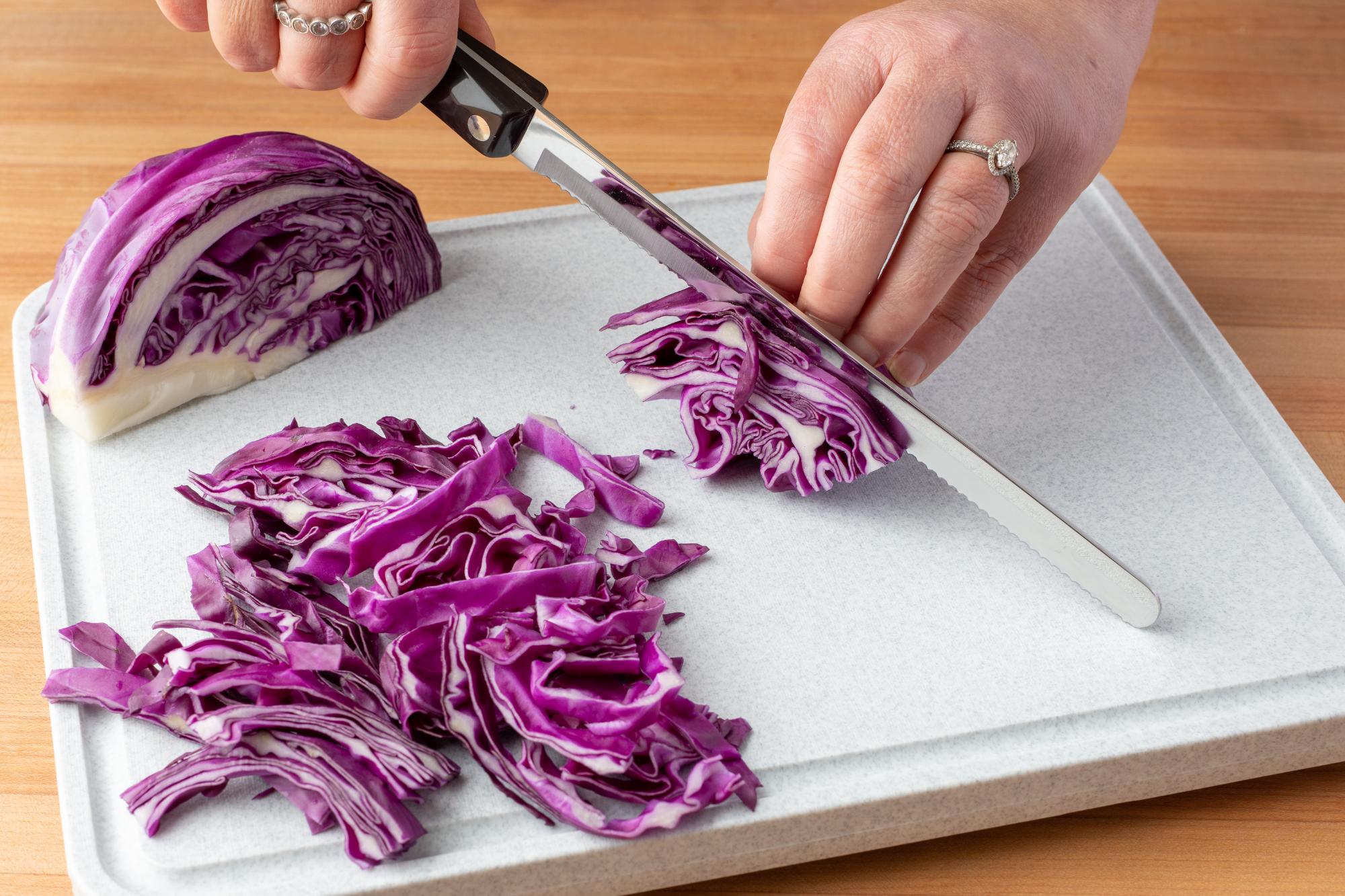 Knives for shredding:
Carve
Carving is pretty straight forward and there are not any measurements to the thickness of what you carve. It's a matter of preference and/or serving size.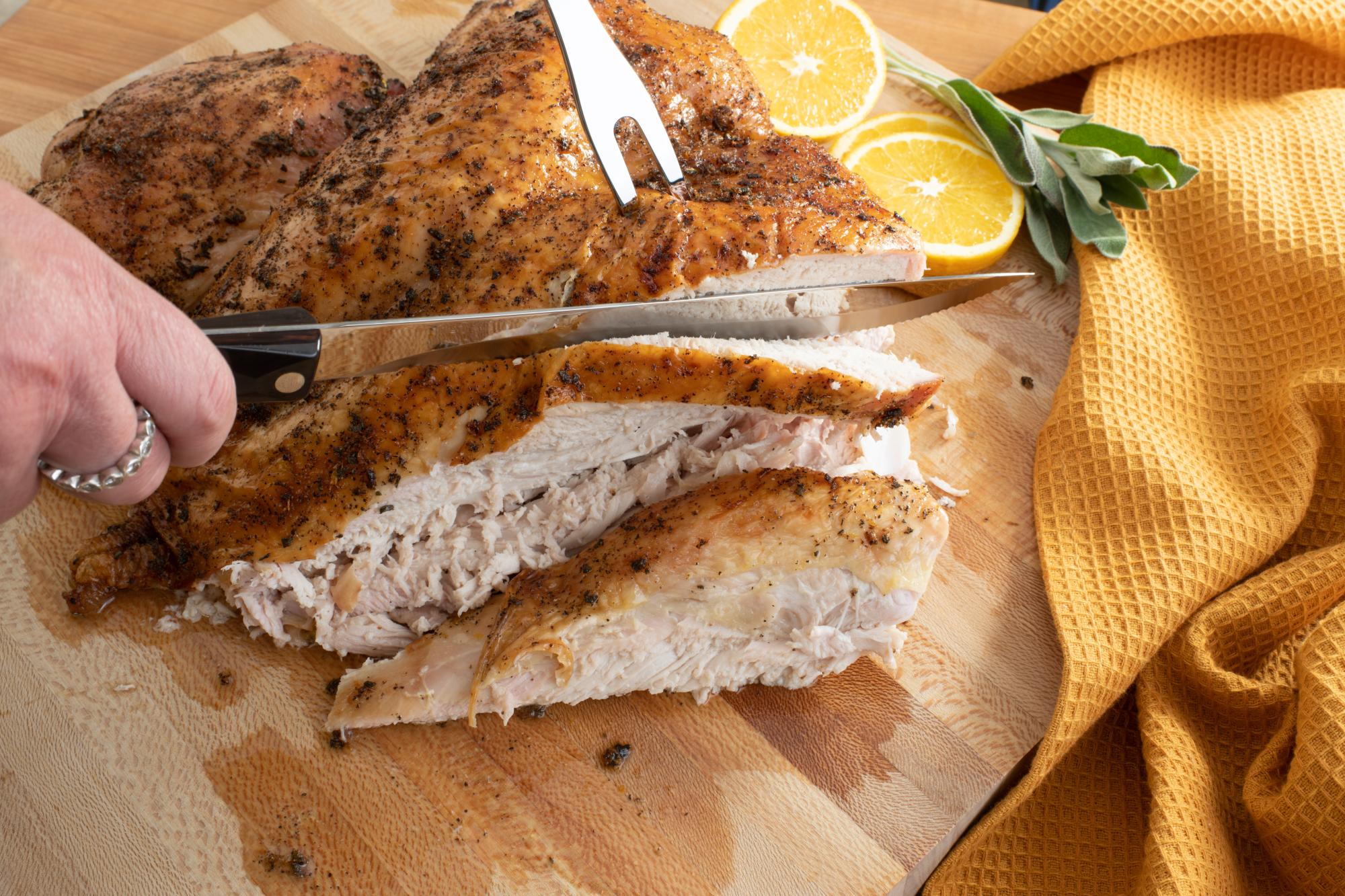 Something to note when carving is to make sure the length of the knife blade matches the size of what you're carving. A comfortable handle and sharp blade are also important for control while carving. Consider using a fork, like a Turning Fork or Carving Fork, to anchor what you're cutting while you slice.
Knives for carving:
The Bottom Line
Whichever knife cut you're making, always keep uniformity in mind. Cutting ingredients to generally the same size allows them to cook more evenly and retain the best flavor and appearance.
There are many more common knife cutting terms, but these basic ones will get you through. And remember, cooking is fluid so don't stress over making everything perfect.